Best Used Hybrid Cars for 2023
---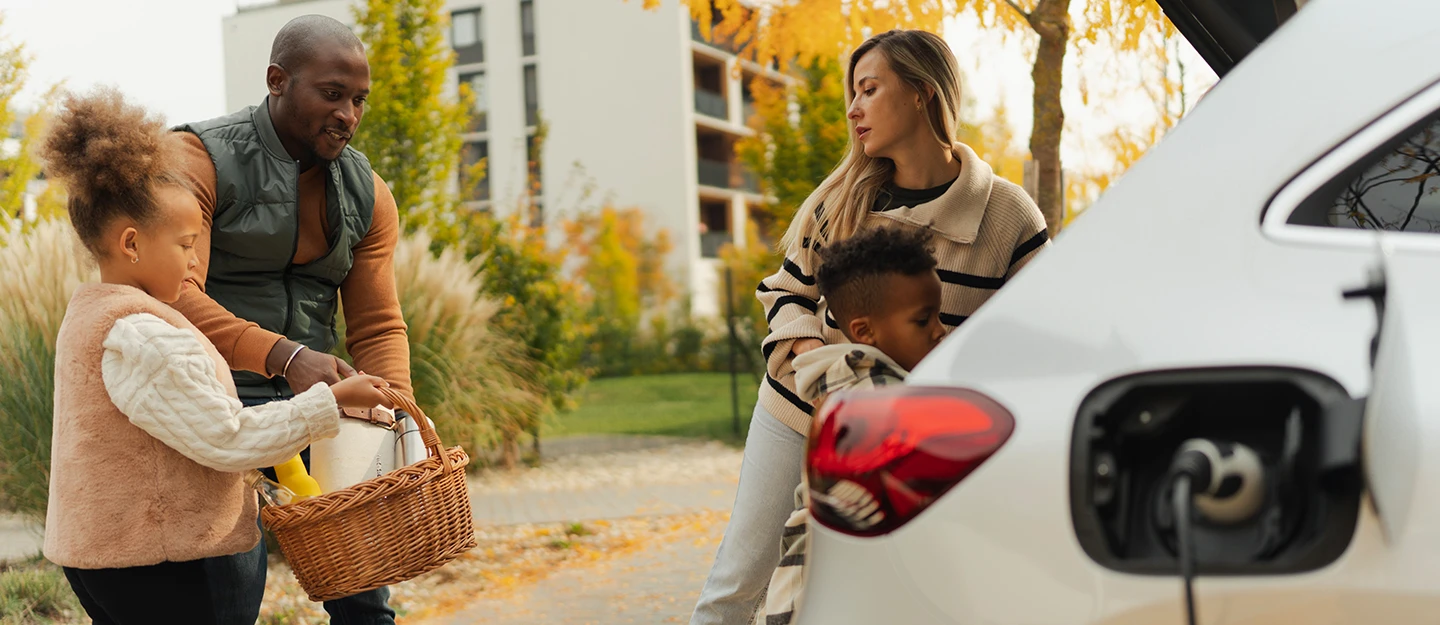 Go further with a little hybrid power.
If you're looking for a hybrid car, you're probably wondering what's out there. You're in luck, as there's a wealth of great used hybrids out there from capable SUVs to small hatchbacks that are perfect for city life. These thrifty vehicles will help you go further between fill-ups and some even offer electric-only range for around-town driving.
To help you with your search, here are the 13 most popular used hybrid cars with CarMax customers. Learn more about how our lists work.
Best Used Hybrid Cars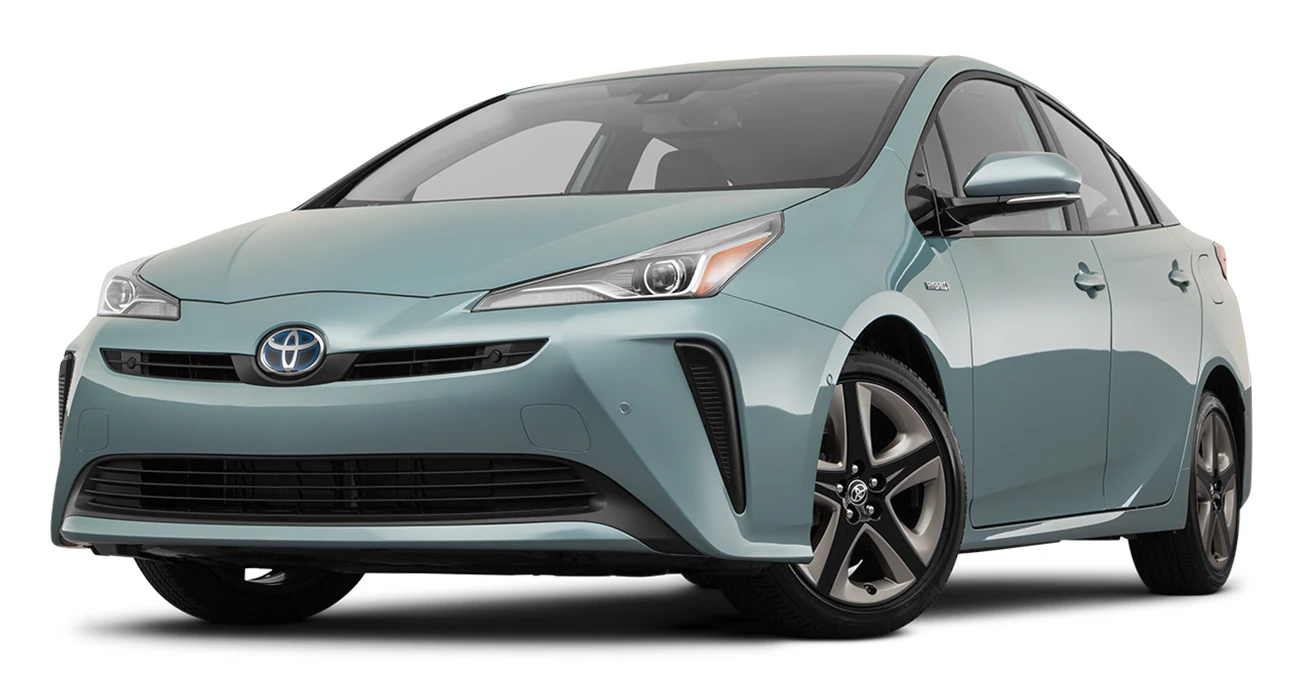 The fifth generation of the long-running Toyota Prius started in 2023 with a whole new platform that gives it a wider stance and lower driving position. Look out for the 196-hp hybrid powertrain with available all-wheel drive. For 2019-2022 models, you can still find available all-wheel drive and the thrifty Prius Eco will achieve an EPA-estimated 58 mpg in the city and 53 mpg on the highway.
This is a great choice if you're looking for a hybrid with a lot of different trim options.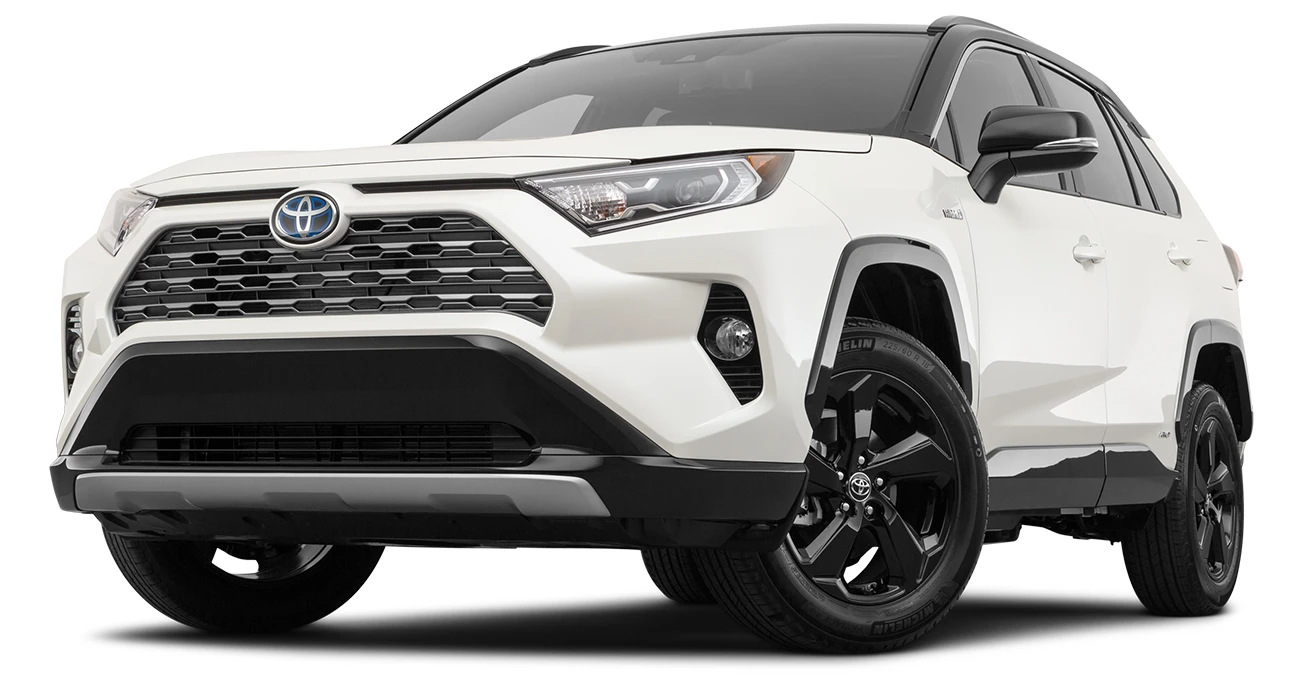 Bringing hybrid functionality to compact SUVs, the RAV4 Hybrid is a great choice if you need both passenger and cargo space in a smaller package. 2019-2023 models feature a 2.5L four-cylinder engine assisted by two motors, one for each axle. This means all 2019-2023 models of the Toyota RAV4 Hybrid are all-wheel drive as standard. This is great news if you regularly drive in poor weather. Inside, you'll enjoy the storage options and the standard smartphone connectivity (in 2019-2023 models). If you'd like more standard tech, climb the trim levels to find additional driver-assist features.
Research the Toyota RAV4 Hybrid.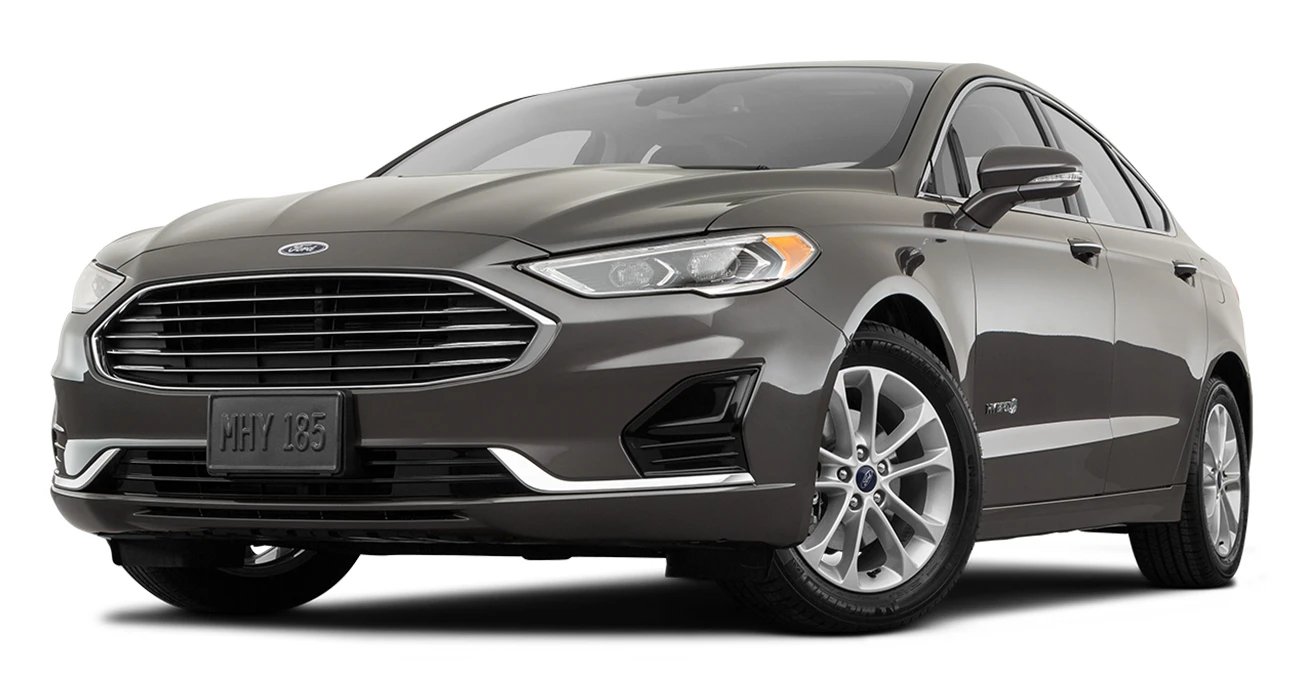 Available from 2010 to 2020, this is the gasoline-electric version of the Ford Fusion sedan. 2020 models feature a 188-hp 2.0L hybrid powertrain with a continuously variable transmission. In 2019, it received standard adaptive cruise control, plus other driver-assist features to make highway cruising and city breaks a breeze. The 2019-2020 Fusion Hybrid models get an EPA-estimated 42 mpg combined.
Research the Ford Fusion Hybrid.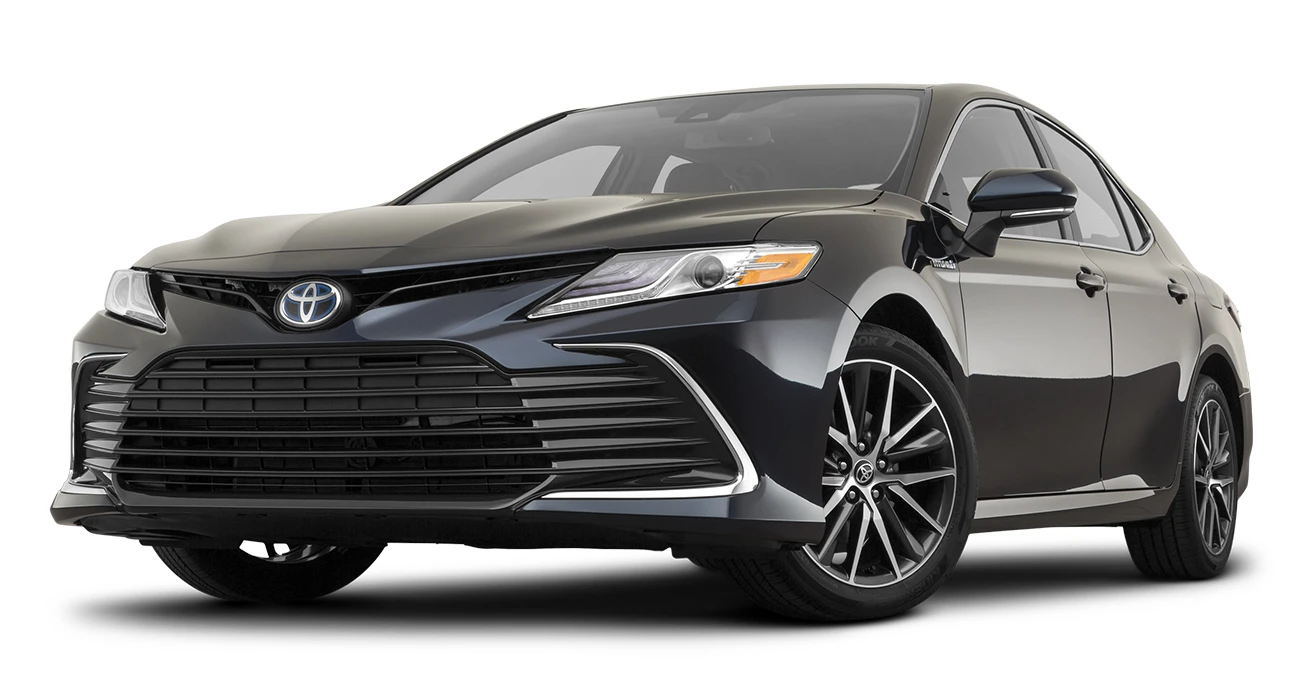 Another popular sedan with a hybrid powertrain, there's plenty to like about the Toyota Camry Hybrid. All models from 2019 on come with standard Apple CarPlay®, with Android Auto™ arriving as standard in 2020. All 2018-2022 models come with a 2.5L engine that's paired with an electric motor to make 208 total horsepower with up to an EPA-estimated 52 mpg combined.
If you're looking for a hybrid that excels in comfort, fuel economy, and standard features, this is one to check out.
Research the Toyota Camry Hybrid.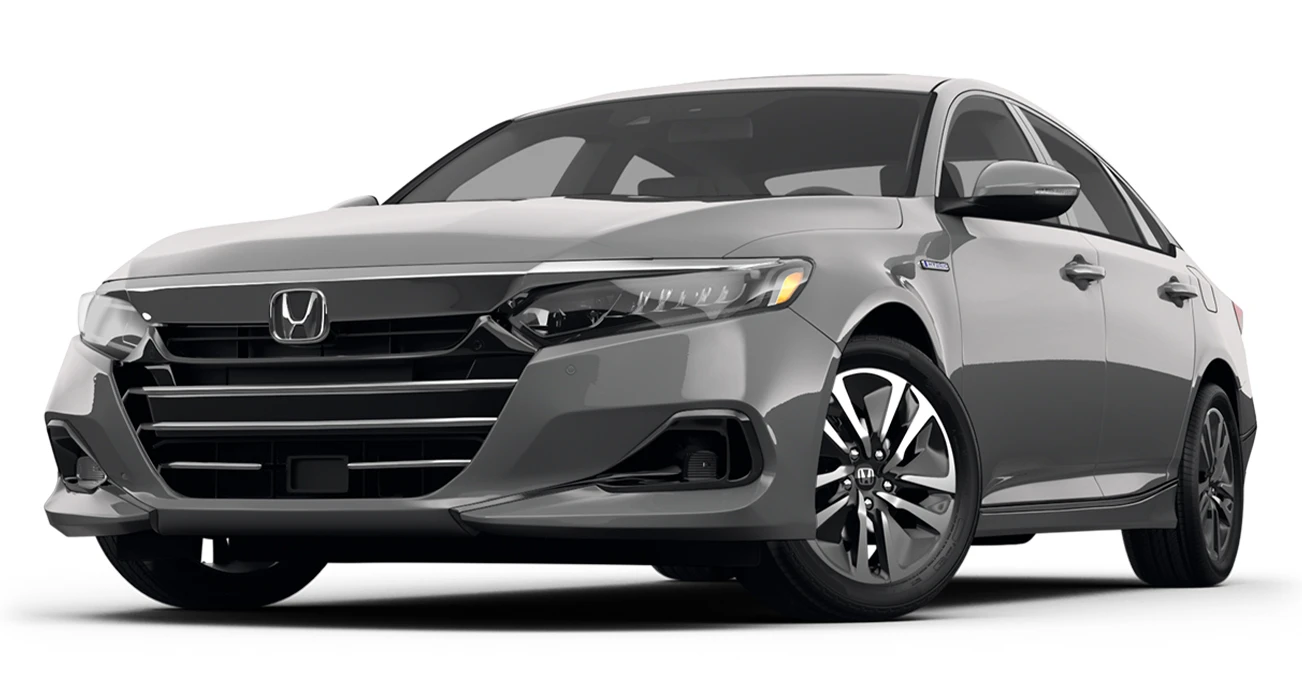 This good-looking midsize sedan is made all the more appealing thanks to its 212-hp hybrid engine (2018-2022). Look for 2021 onward if you want the best mix of standard features as it was during this model year that Honda made the previously optional eight-inch display standard. The 2021 Accord Hybrid will do up to an EPA-estimated 48 mpg combined.
For 2023, the Accord Hybrid gets a 12.3-inch touchscreen and an available Wi-Fi hotspot — note that in 2022 the Accord Hybrid was no longer a standalone model, and instead, became a powertrain option as part of the regular Honda Accord lineup.
Research the Honda Accord Hybrid.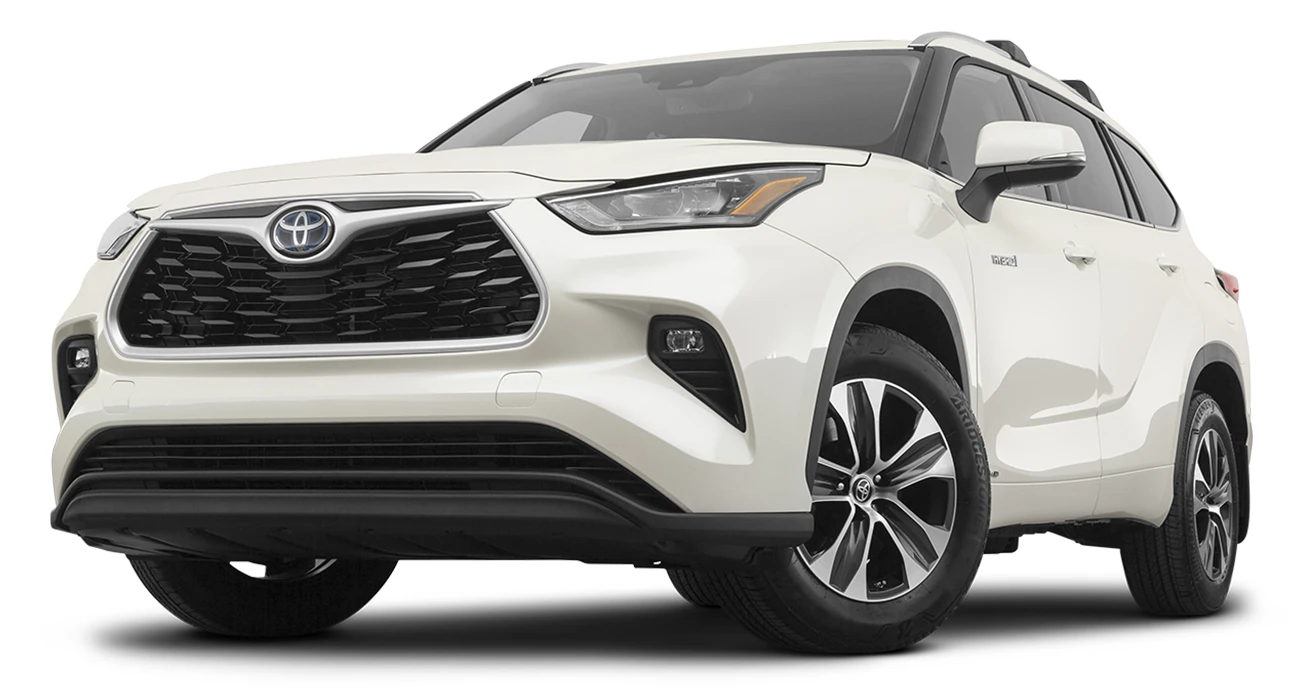 The Toyota Highlander Hybrid is a capable SUV that balances practicality with style. All 2020-2023 models will do an EPA-estimated 36 mpg combined thanks to the 2.5L hybrid powertrain.
This is a great family vehicle with three rows and some fantastic available features such as a hands-free liftgate and remote keyless entry (2020 onward). If you love to take your toys with you on trips out to the country, the 2021-2023 models can tow an estimated 3,500 lbs with the hybrid powertrain when properly equipped.
Research the Toyota Highlander Hybrid.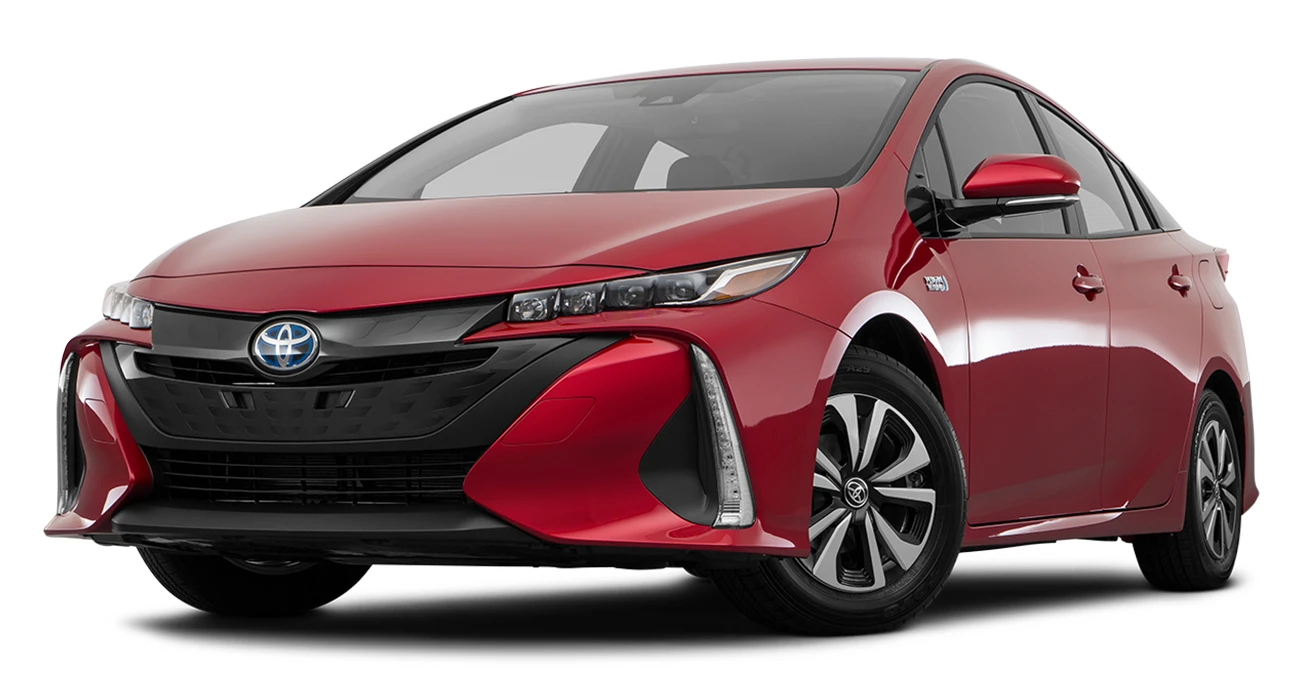 If you like the look of a Prius but would prefer a plug-in version, the Prius Prime is a great choice. The 2023 model features a more powerful engine than its predecessors with 220-hp. 2017-2022 models feature a smaller 121-hp engine that will do an EPA-estimated 25 miles on electric power alone when fully charged.
Once you're out of electric-only power, the 2020-2022 Prius Prime functions as a regular hybrid and achieves an EPA-estimated 54 mpg.
Research the Toyota Prius Prime Hybrid.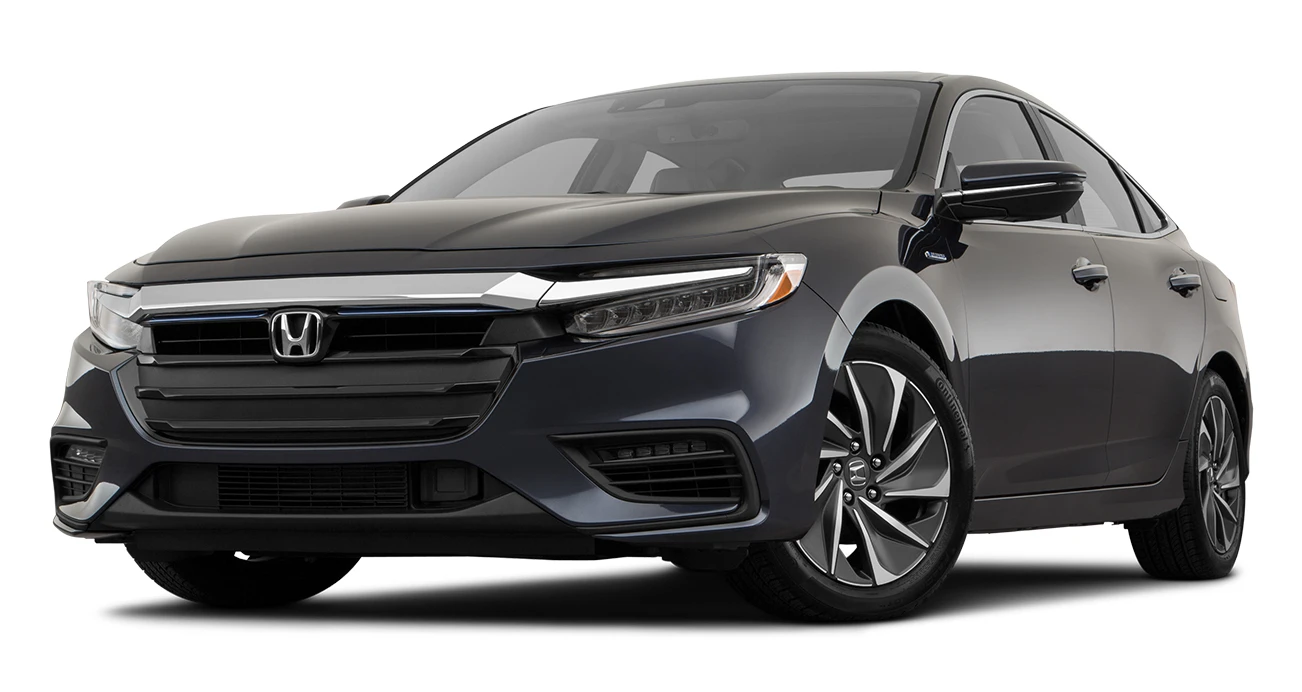 This is a great option if you regularly drive around the city and need something that's sleek but also practical. Reintroduced in 2019 after a five-year hiatus, the Insight has remained relatively unchanged since then. All models from 2019-2022 feature a 1.5L hybrid engine that's good for up to an EPA-estimated 52 mpg combined.
This makes it a great choice if you're looking for a compact car for your daily commute. In terms of cargo space, you'll have 15.1 cu-ft to play with, which is plenty for shopping bags or a couple of suitcases.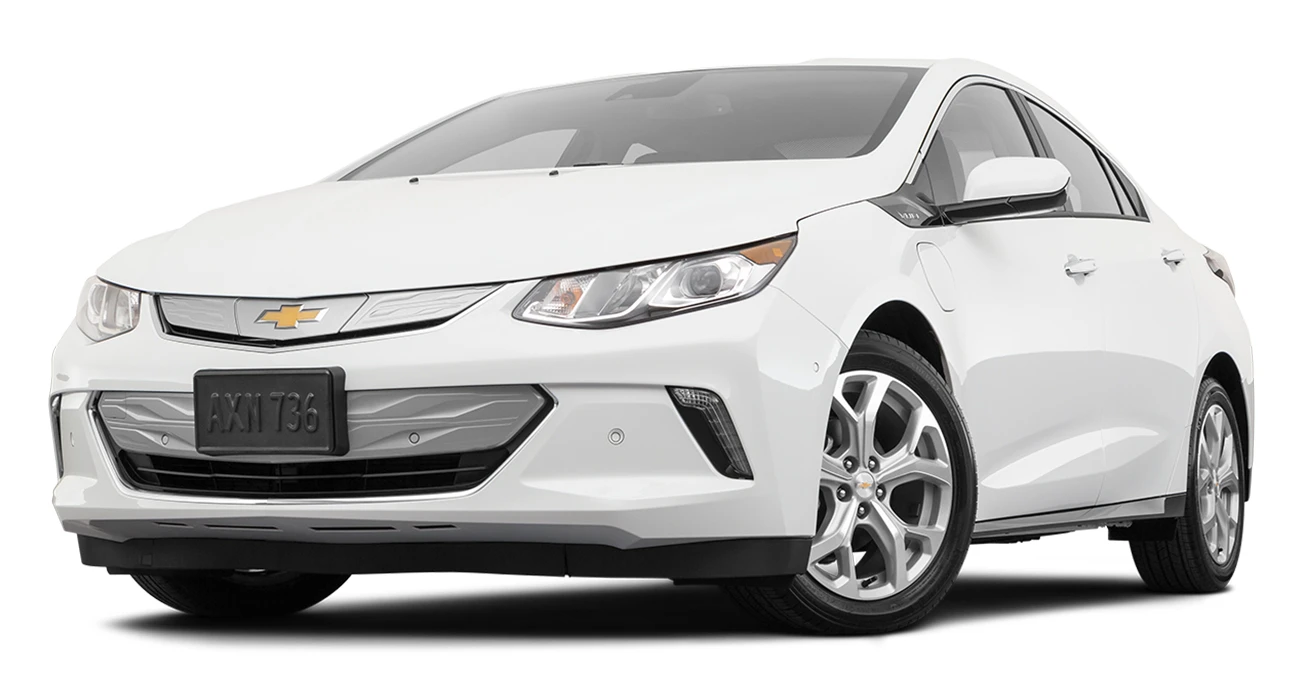 This is a great stepping stone to a fully electric vehicle. The hybrid Volt was fully phased out after the 2019 model year, but there are still some great used models available that could suit your needs. The 2016-2019 models of this plug-in hybrid not only looks smart but it's able to do an EPA-estimated 53 miles of all-electric range when fully charged.
Look to the Premier trim on 2016-2019 models for a premium sound system plus heated front and rear leather seats.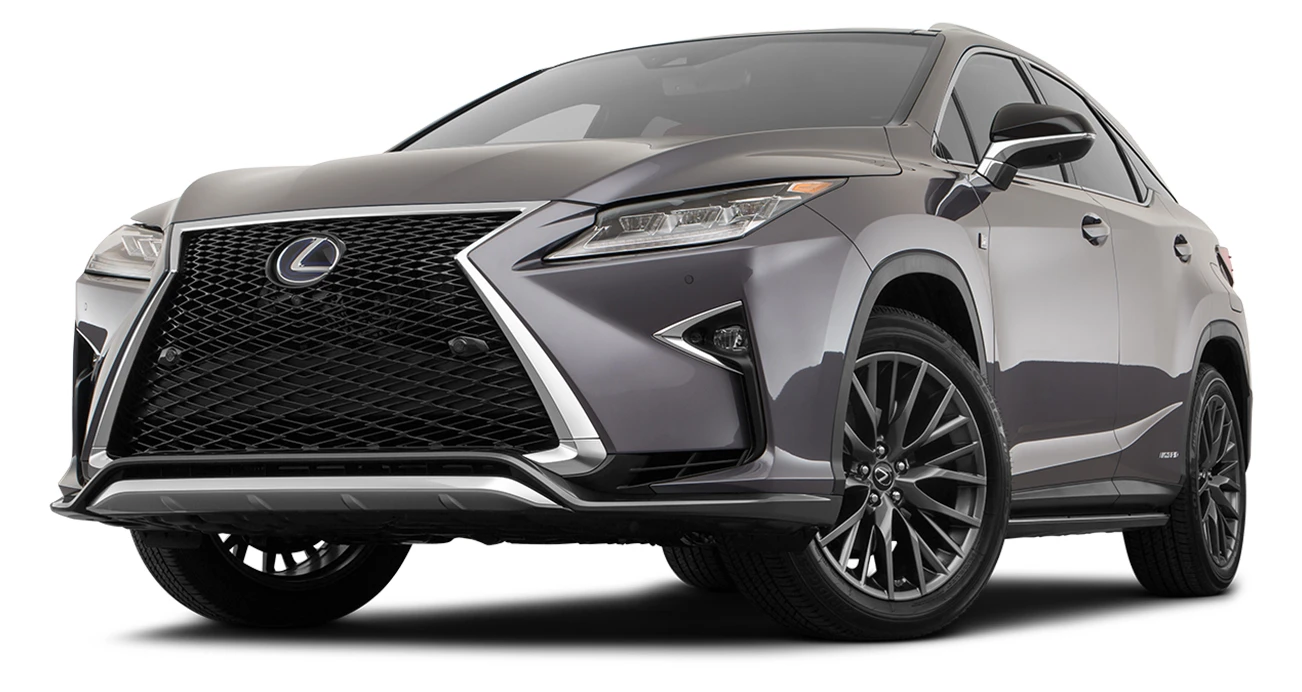 This hybrid SUV is a real head-turner. From 2018-2022 there's a three-row version available, though this was discontinued for the 2023 model year. If you need three rows, look out for models designated the RX 450h L. All models from 2016-2022 come with standard AWD, feature a 3.5L V6 hybrid engine that's good for 308 horsepower, and will do an EPA-estimated 30 mpg combined — though three-row L models drop slightly to an EPA-estimated 29 mpg combined.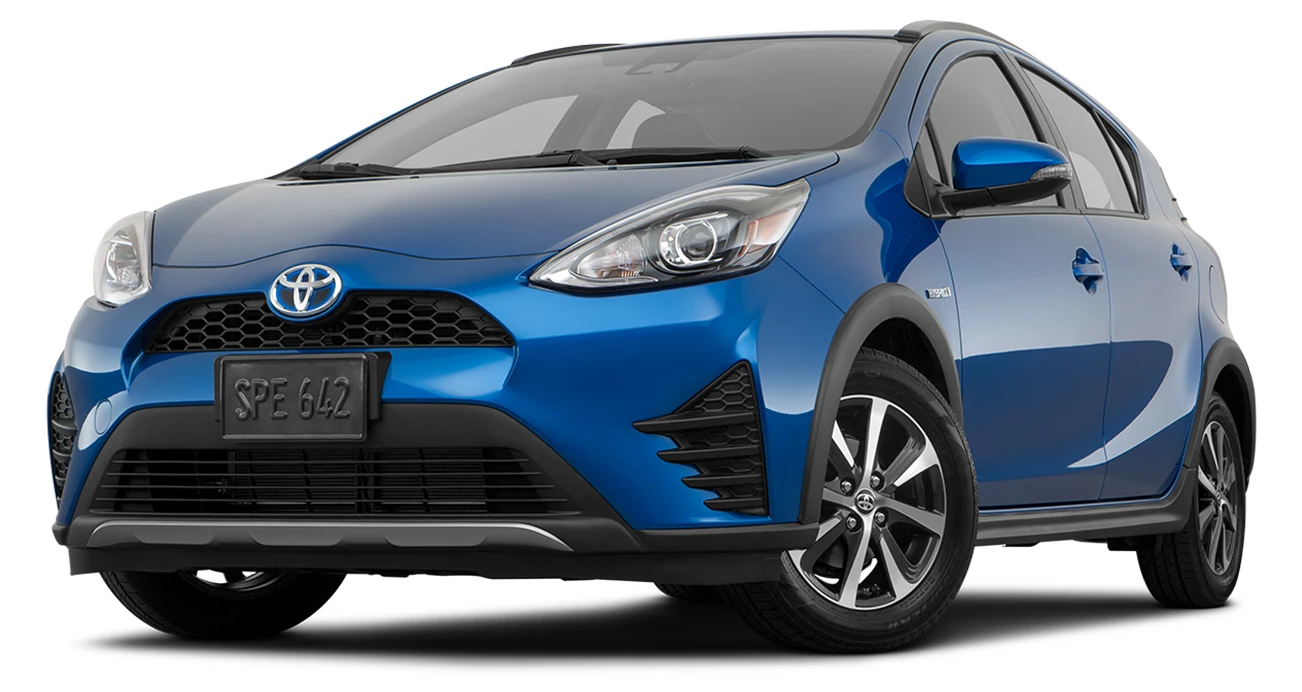 While the Prius c was discontinued in 2019, it's still a great pick if you're looking for a used hybrid car. The c differs from standard Prius models in that it's a little smaller with a 1.5L engine, meaning it's perfect for city life; in fact, the "c" stands for "city". All models from 2017 on come standard with Toyota's suite of driver-assistance features for maximum peace of mind while navigating those urban streets.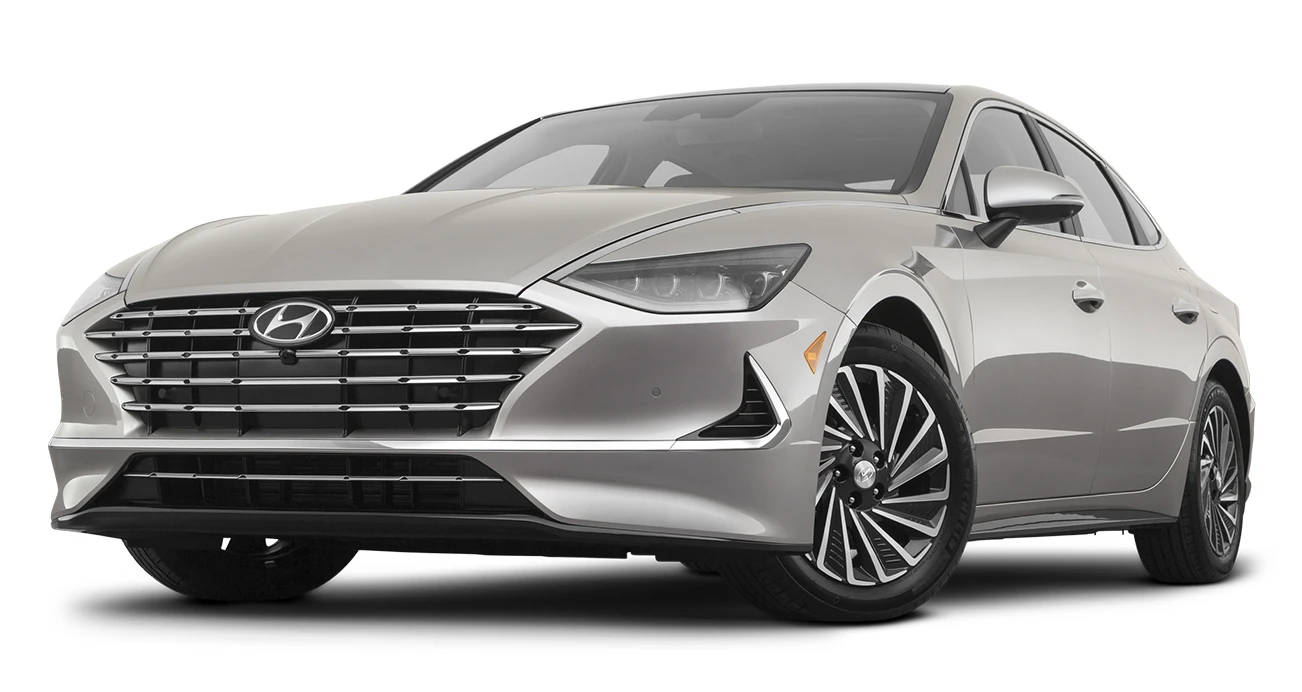 From 2016-2019, there was a plug-in hybrid version of the Sonata available, but this was discontinued to make way for a new generation in 2020. All Sonata hybrid models from 2020-2023 feature a 2.0L engine and electric motor for a combined 192 hp. Hybrid Blue models will achieve an EPA-estimated 52 mpg combined while regular hybrids get an EPA-estimated 47 mpg combined (2020-2023 models).
Research the Hyundai Sonata Hybrid.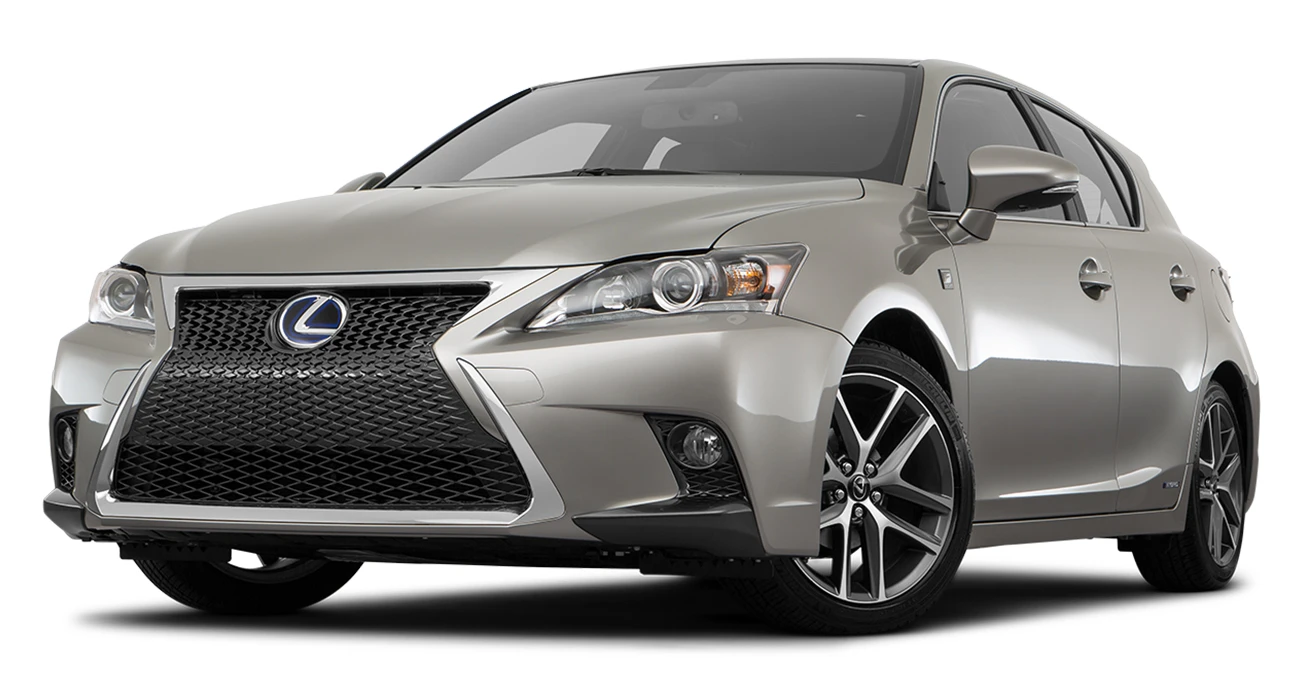 Although it was discontinued after the 2017 model year, the Lexus CT 200h still remains a great choice if you're after a hybrid hatchback. The 1.8L hybrid powertrain pushes out 134 horsepower and will achieve an EPA-estimated 42 mpg combined on all first-generation (2011-2017) models.
Inside the 2017 Lexus CT, you get the level of luxury you'd expect from the brand with heated mirrors, keyless entry, and cruise control — plus there's available leather and a premium sound system if you'd like to take things to the next level.
If you're not quite ready to go all-electric, but you're keen to go further between fill-ups, a hybrid is a great choice. Whether you want a plug-in hybrid for a little electric-only power or are just looking to boost your mpg with a hybrid powertrain, you're in the right place.
Shop our current inventory for one of these outstanding hybrid picks, or continue your research with one of these related articles:
Who We Are
At CarMax, we've been buying and selling cars since 1993, and we've made it our business to pay close attention to which cars customers like—and buy—the most. As the largest used car auto retailer in the United States, our overall sample size is large and reflective of the variety of years, makes, and models that we sell.
How We Rank Our Lists
To create our "Best Of" lists, our analysts look at CarMax vehicle and sales data over a recent 6-month period, from August 2022 through February 2023. Looking back over a 6-month period allows for the highest sample size possible while also providing up-to-date pricing information. Some articles may include data points with lower sample sizes.