Boost Your Car-Buying Budget
---
PUBLISHED WEDNESDAY, JANUARY 10, 2018
Ready for an upgrade? Budget for the car you really want.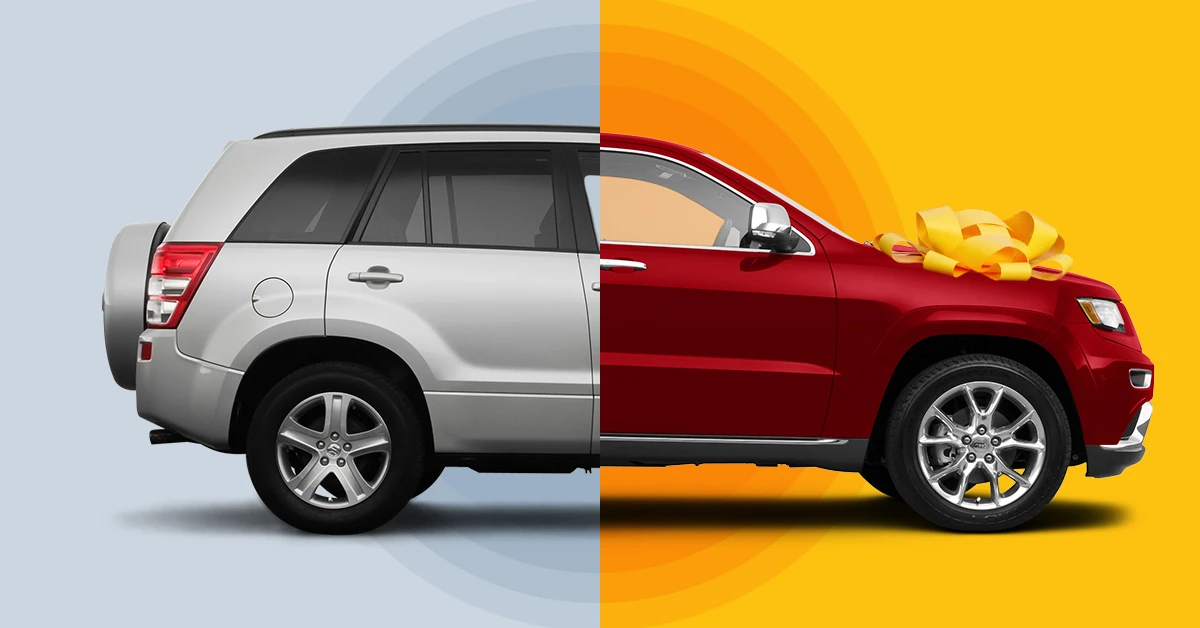 Do your new year plans include buying a car, truck, or SUV?
These budget-boosting tips can help point the way as you're searching for your next ride.
1. Set aside a reasonable portion of your pay.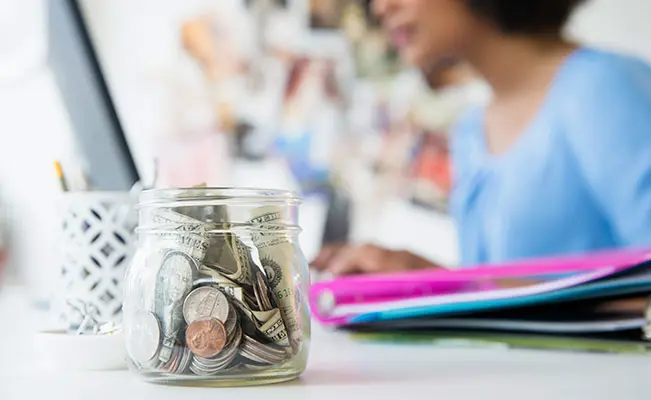 We'd never advocate buying a car you can't afford. Many financial institutions suggest 15 percent of your gross monthly income as the amount you might spend for a car payment each month. You can use this guidance when you're creating your budget and starting to shop. Some customers will figure their tax refund into their car-buying budget — if they know they're getting a refund.
2. Consider a larger down payment.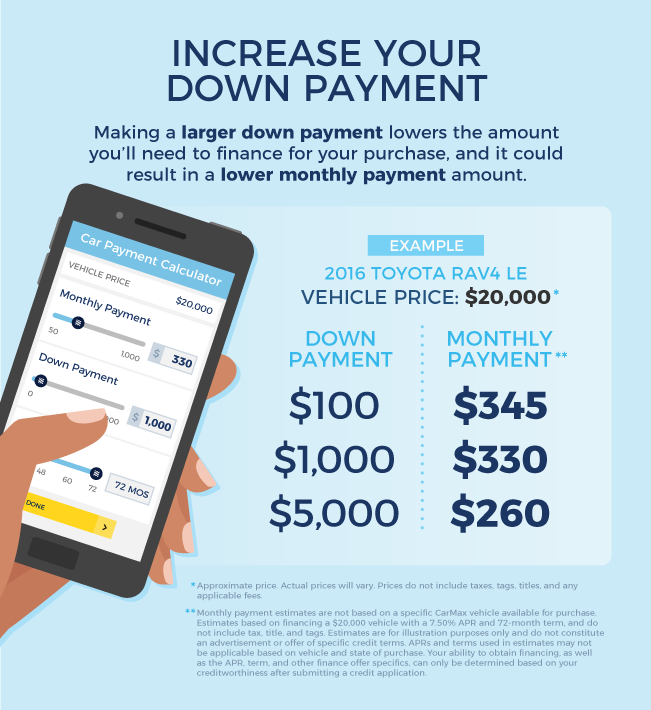 Want a smaller, more manageable monthly payment? The larger your down payment, the smaller your monthly payment will be. A larger down payment reduces the amount you'll need to borrow — even a down payment of $100 can make a difference in your financing offer. For more about this, check out this article on Why Your Down Payment Matters.
3. Know your credit score.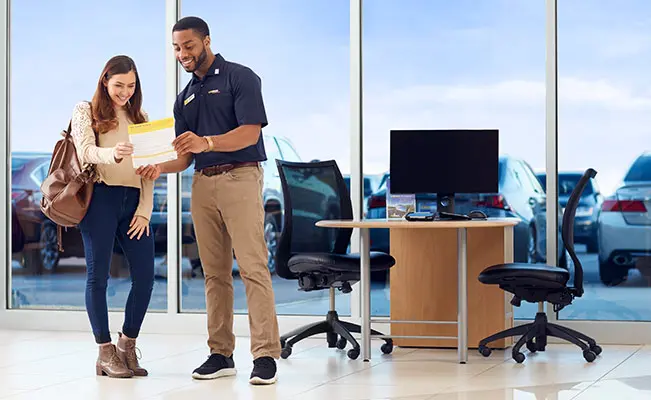 The stronger your credit profile, the better your chances of getting approved for more favorable credit terms. This and other topics are covered in our Answers to the 10 Biggest Car Financing Questions article.
4. Budget for the cost of ownership.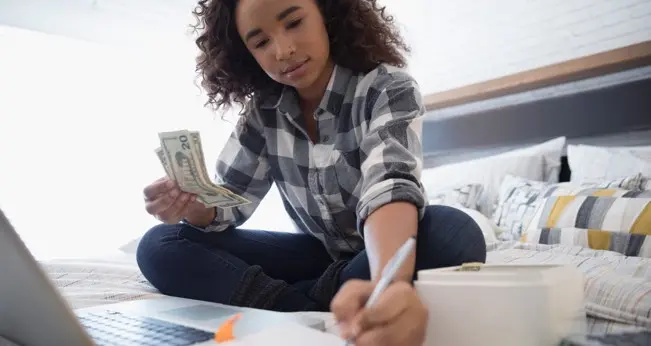 A reality of car ownership is that vehicles need regular attention beyond weekly fill-ups at the gas station. Fluids will need replacing. Tires will require rotation. Brake pads will need replacement. And often, the more expensive the car you choose, the more you could pay in maintenance costs. Check out some online tools, like this one from RepairPal®1, that can help you compare maintenance costs of many different makes and models, including average annual repair costs. Also, don't forget to budget for gas, insurance, taxes, and, potentially, an extended service plan.
Here are some additional ways to save on your next car purchase:
Go back a few years. Cars that are a few years old and loaded with features can cost you less than buying a newer car or truck that only comes with basic features.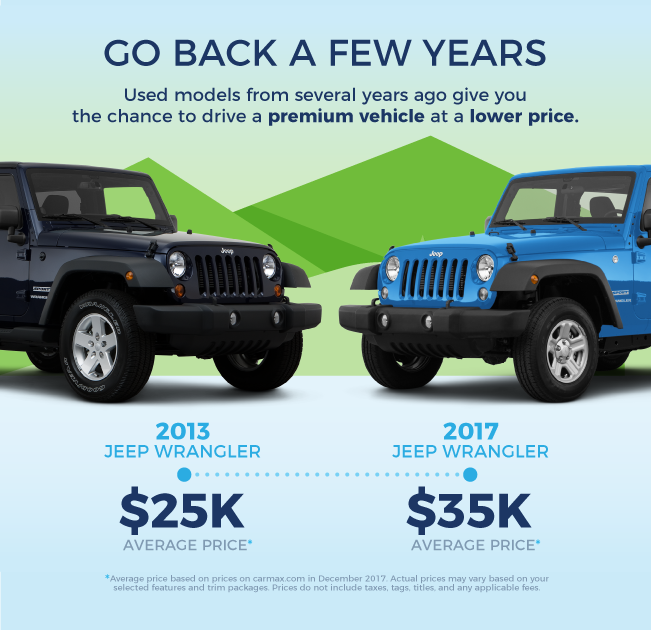 Use your vehicle's appraised value or other sources for your down payment. Some customers don't know they can use the equity in their current cars or trucks toward a down payment and in budgeting for their next vehicle. A customer has equity in the car or truck when its appraised value is more than what the customer owes on it. In addition to putting cash down, you could add the equity in the car you drive now — that is, if you're ready to sell it. Learn how to get your car or truck appraised here.
5. Plug into the CarMax payment calculator.
If you're expecting a tax refund, you can plug the expected amount into the down payment box of our online payment calculator. Adjust the slider bars for an idea of how a vehicle's price, expected monthly payment amounts, and your credit rating can figure into your budgeting plans.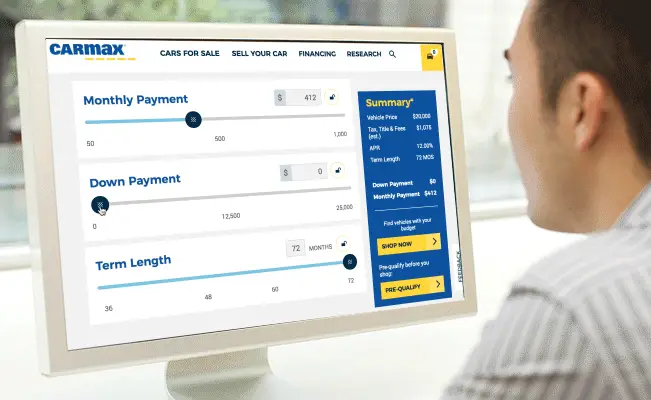 Looking to learn more?
Unless otherwise noted, information relating to these featured vehicles comes from third-party sources, including manufacturer information. Product and company names may be trademarks™ or registered® trademarks of third-party entities. Use of them does not imply any affiliation with or endorsement by these entities.
1
CarMax receives compensation for its relationship with RepairPal.