1. Long range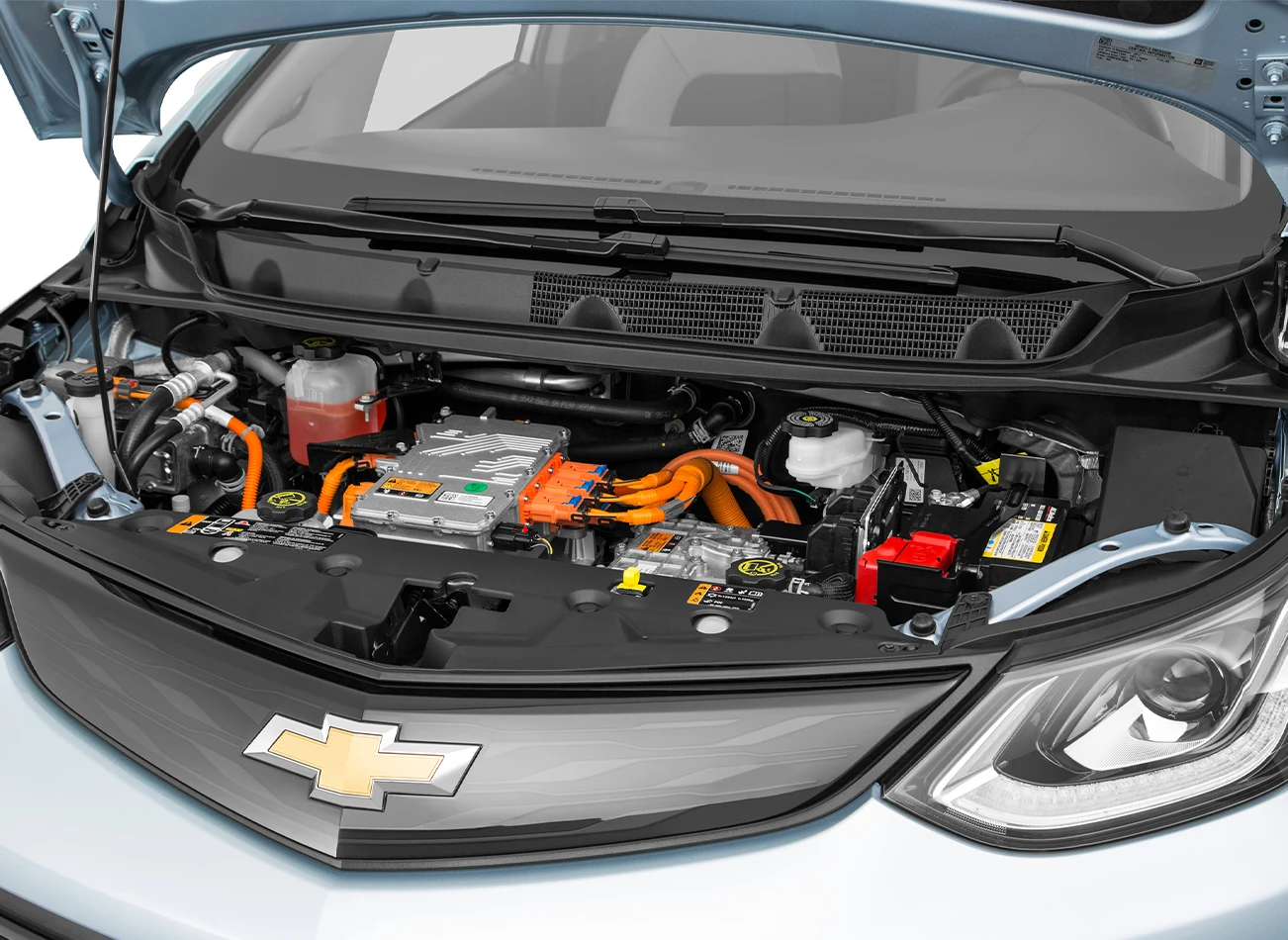 Range and charging time are, understandably, some of the deciding factors when you're shopping for an EV. The 2017 Chevrolet Bolt EV is equipped with a large, 60 kWh battery that provides an EPA-estimated 238 miles of range on a full charge.
 With the available fast-charging CCS port, you can add about 90 miles of charge in 30 minutes, according to the manufacturer, which is pretty convenient.
2. Compact and practical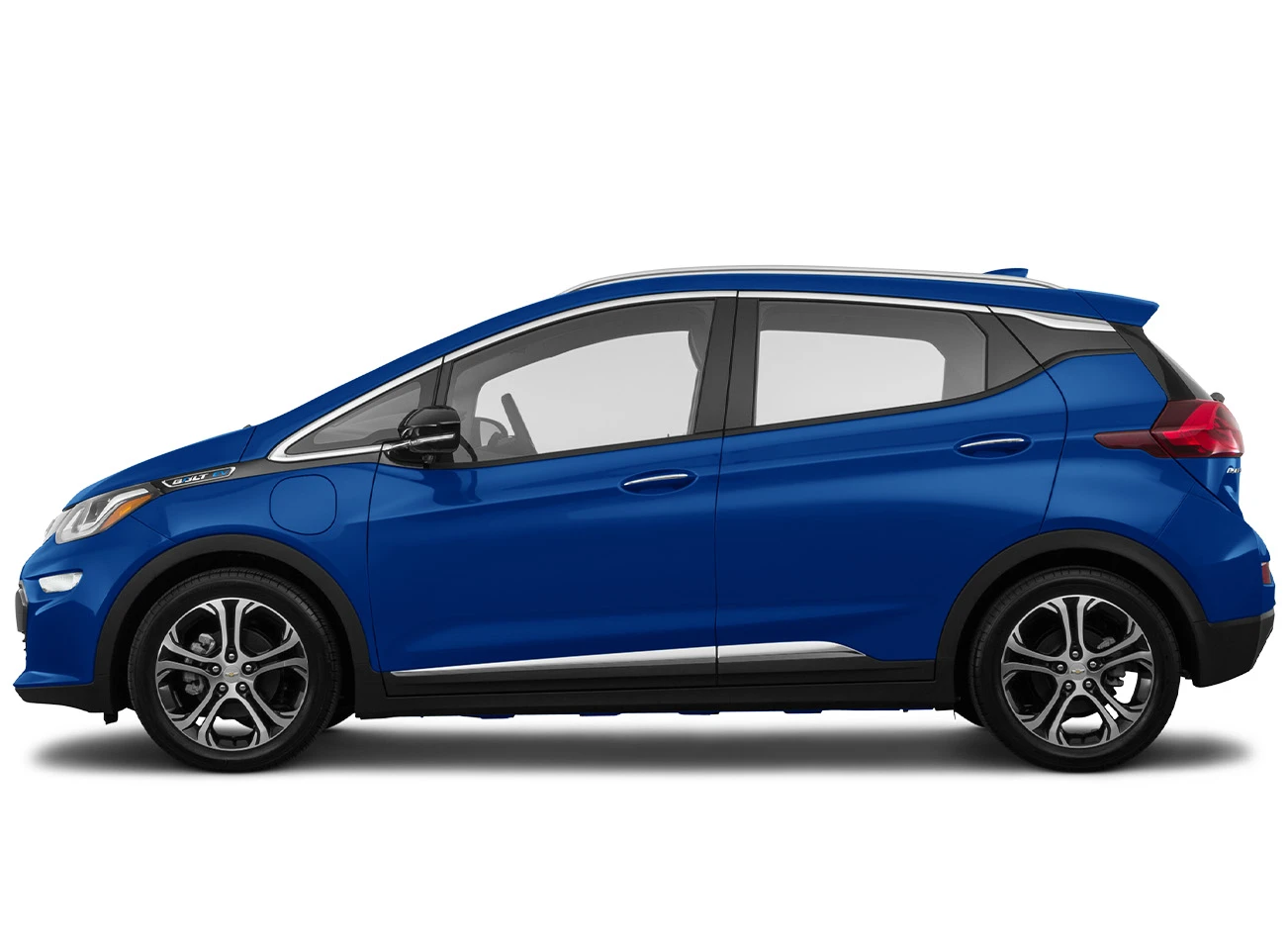 Another thing that makes the 2017 Chevrolet Bolt EV an attractive choice is its compact size, which makes it practical for everyday use around town. It's 164 inches long and 69.5 inches wide, with a boxy, compact shape that makes getting in and out of tight parking spots an easy task. Driving on busy city streets is also a breeze in a car of this shape and size, so it's a great solution if you're looking for something for daily use in urban areas.
3. Pleasure to drive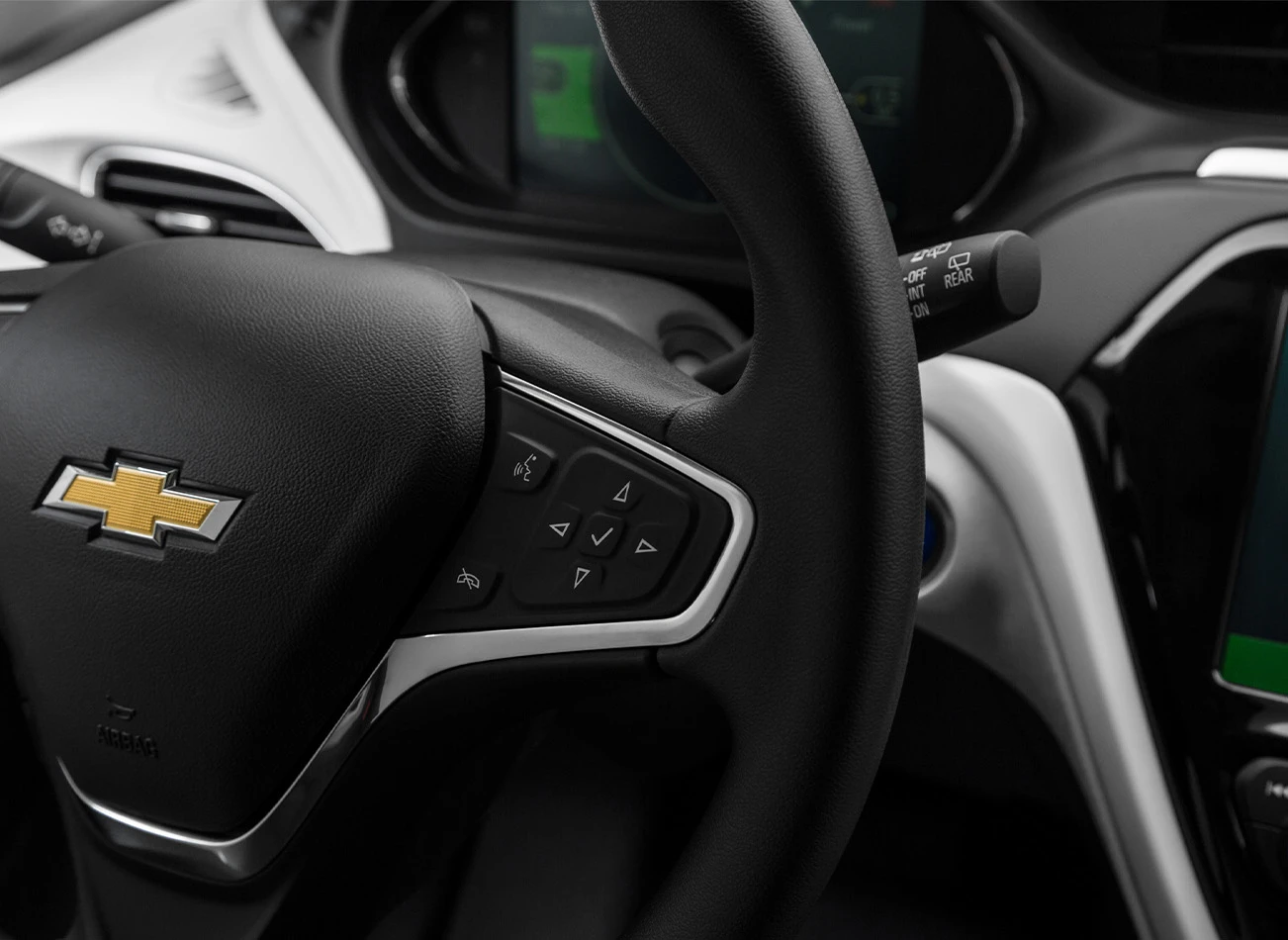 While it's not a high-performance car, the 2017 Chevrolet Bolt EV is still quite fun to drive. As is typical of an electric vehicle, it accelerates quickly, going from zero to 60 mph in 6.5 seconds, according to the manufacturer, when new. This helps when passing other vehicles and getting on to highways, where the responsive steering and smooth handling make for confident driving and a pleasant riding experience for all passengers.
4. Spacious interior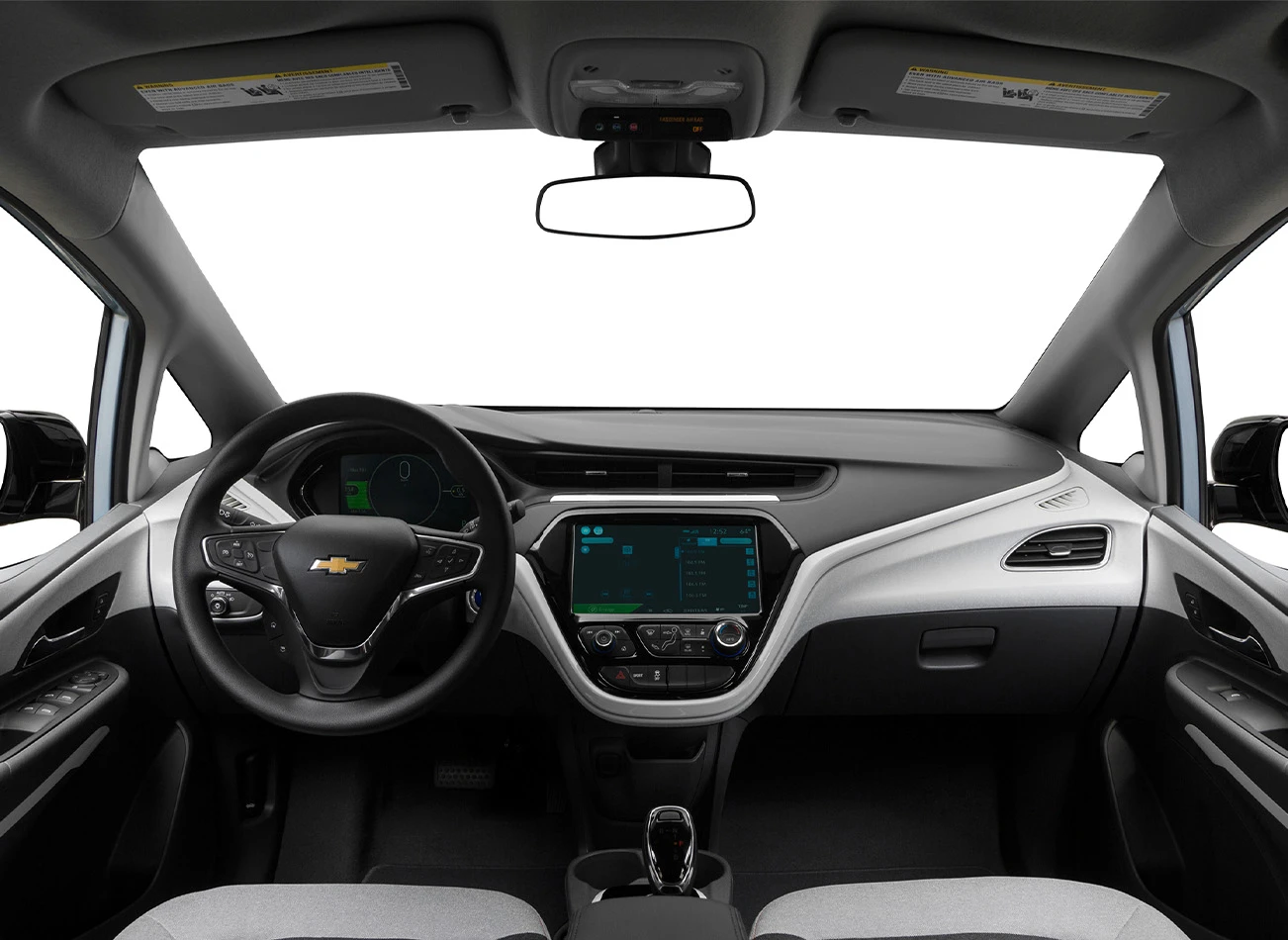 The 2017 Chevrolet Bolt EV is surprisingly spacious, with enough room to seat five people comfortably. The front headroom measures 39.7 inches, and the front legroom is 41.6 inches. In the back, there are 37.9 inches of headroom and 36.5 inches of legroom. The trunk offers 16.9 cu-ft of space, with the total cargo capacity increasing to 56.6 cu-ft with the rear seats folded. This kind of space puts the 2017 Chevrolet Bolt EV ahead of many of its electric hatchback counterparts.
5. Connectivity and entertainment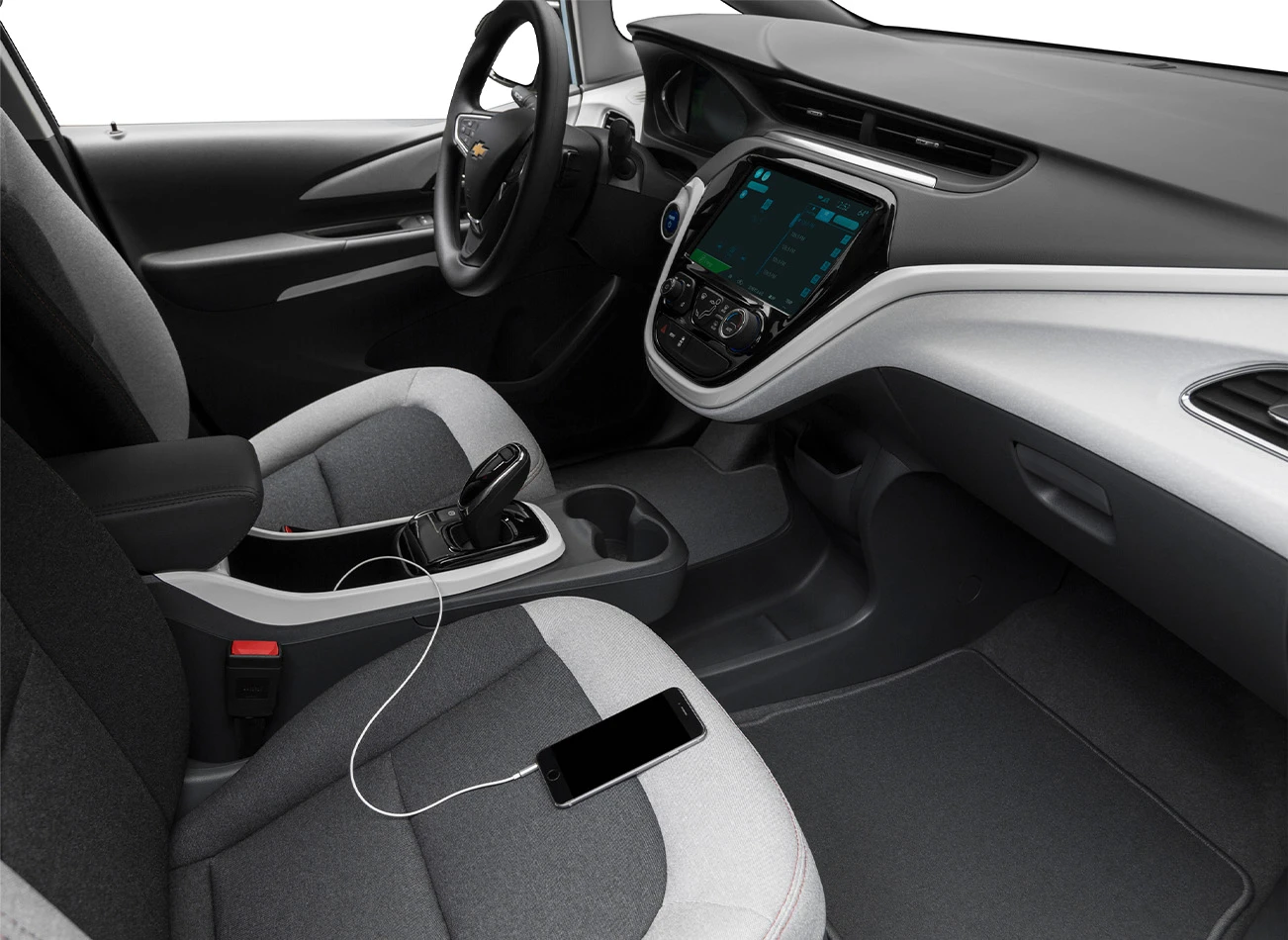 On top of functionality and convenience, the 2017 Chevrolet Bolt EV provides a great overall experience thanks to its standard connectivity and entertainment features. It comes standard with a 10.2-inch touchscreen with smartphone integration, along with an eight-inch driver information display. Chevrolet's MyLink infotainment system is also included, as well as satellite radio, Bluetooth® connectivity and two USB ports.