5 reasons to buy the 2015 Audi A6
1. Quattro® all-wheel drive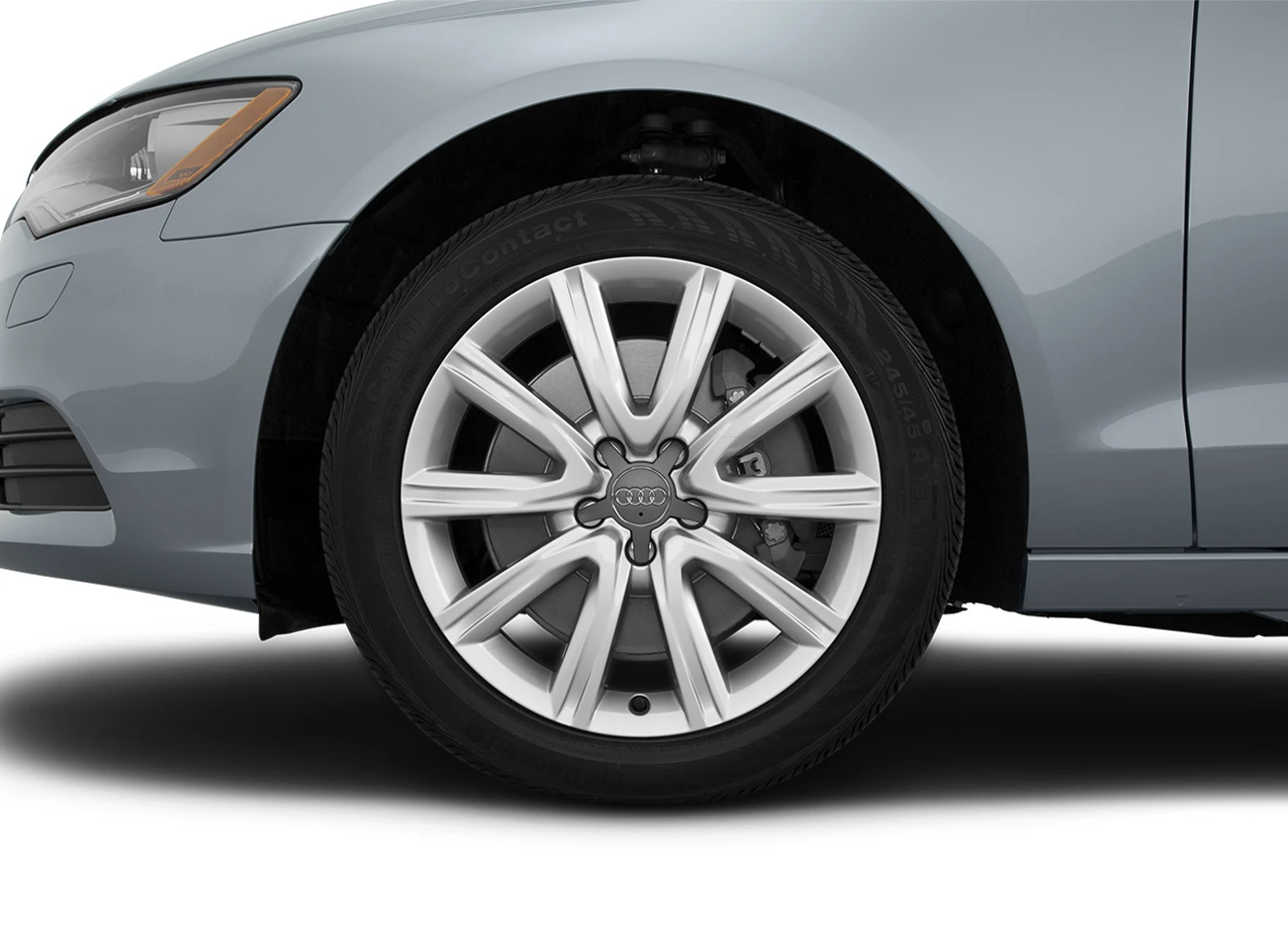 Looking for confident traction on the road? The 2015 Audi A6 has standard Quattro AWD on all trims except the base 2.0T Premium. Quattro AWD distributes engine power between the front and rear axles based on vehicle speed, road conditions, and driving style. This improves vehicle handling in corners and inspires confidence in inclement weather.
2. Stylish design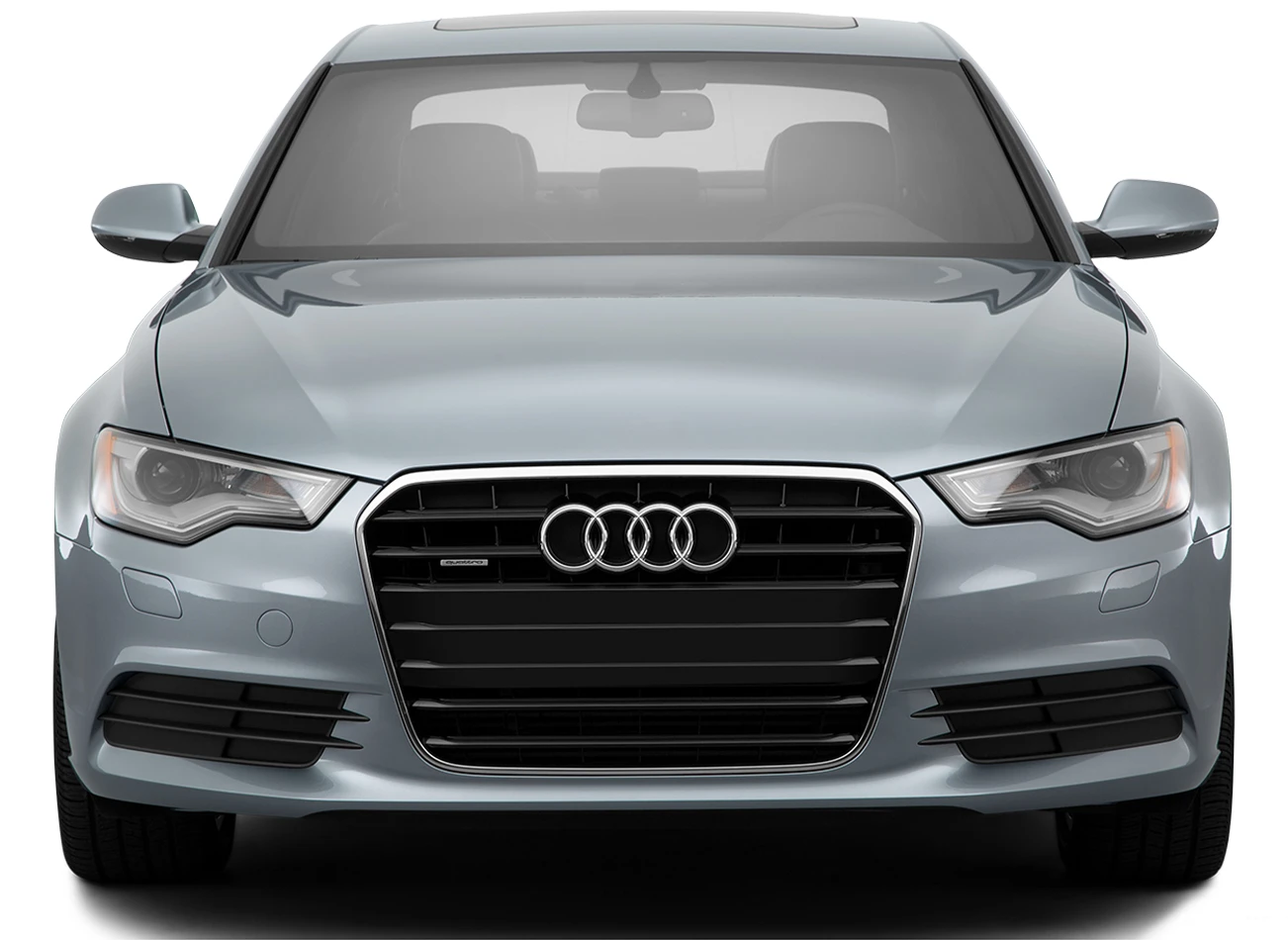 Want a vehicle that turns heads? The Audi A6 is a good-looking, classy car. The headlights and grille look like something out of a sci-fi movie, but they're streamlined for improved aerodynamics. The long lines running hood-to-tail add character, while large wheels with minimal fender gap give a sporty look. That attention to detail is also found in the interior design, with a driver-focused layout and premium materials and finishes.
3. Powerful engine options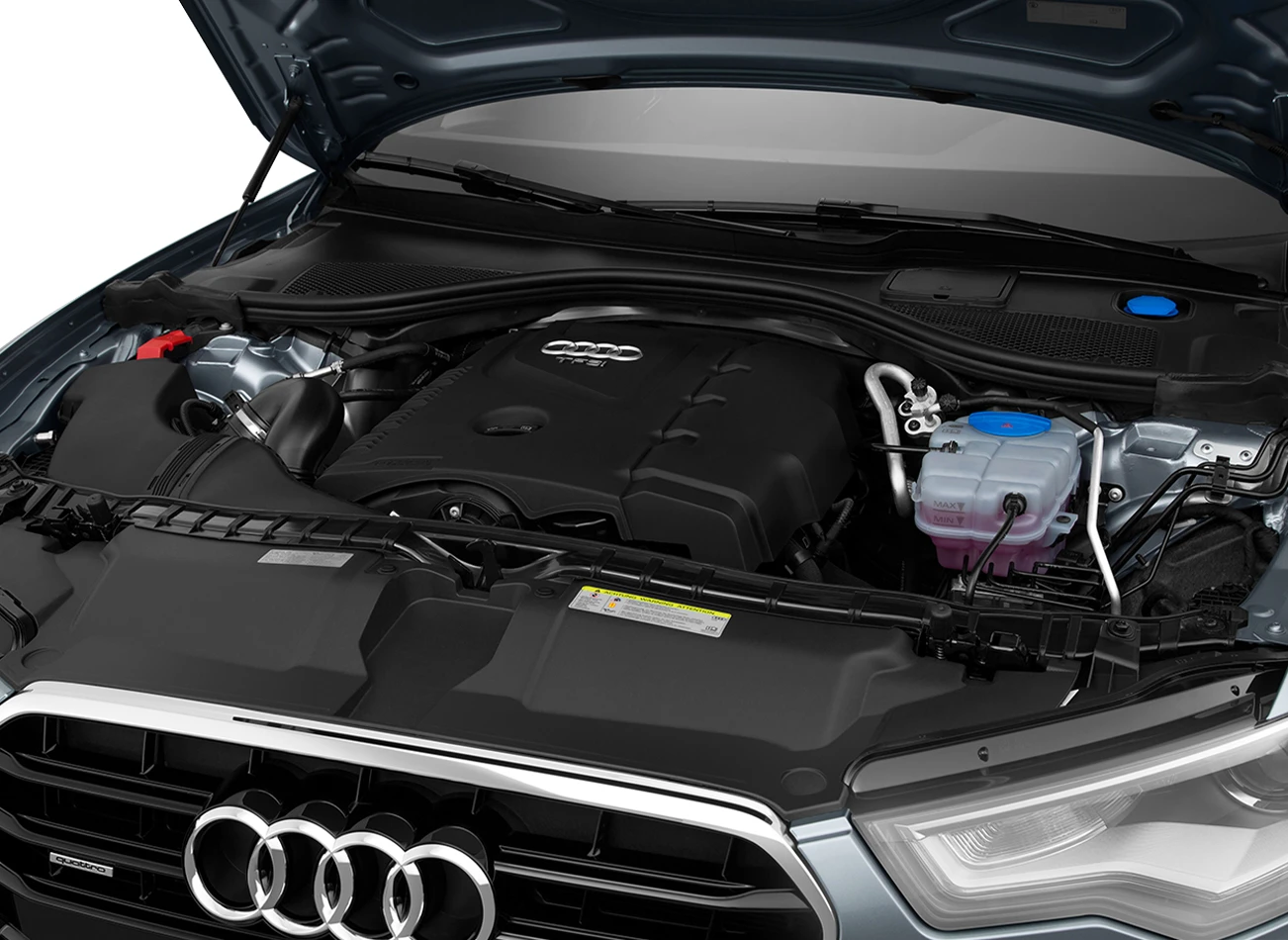 Fortunately, the Audi A6 has the engine options to back up its classy looks. The base model 2015 Audi A6 engine is a turbocharged 2.0L four-cylinder making 220 horsepower. If that isn't enough spirit, step up to the turbodiesel 3.0L V6 engine delivering 240 hp, or the supercharged 3.0L V6 engine making 310 hp.
4. Upscale trims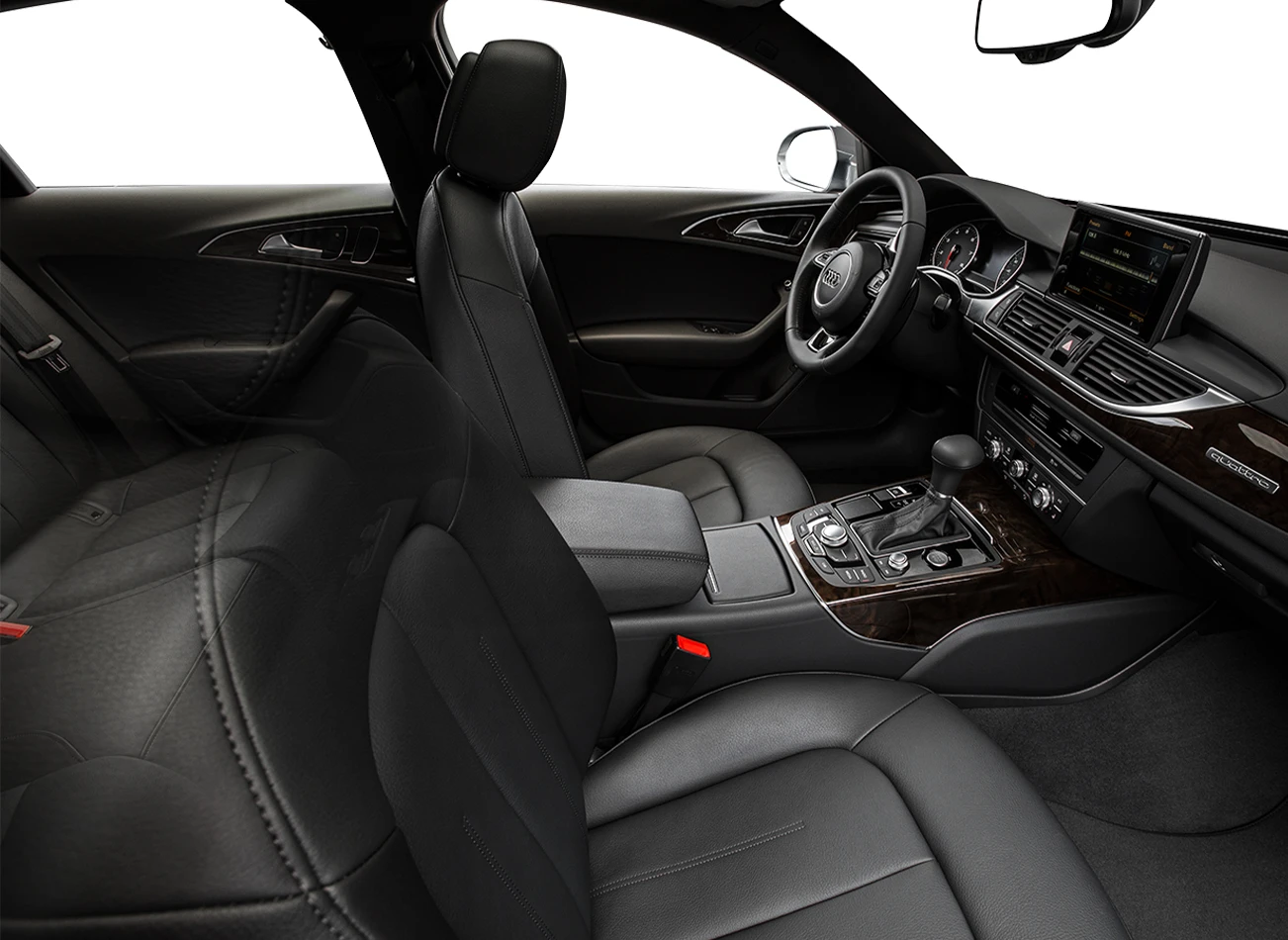 The numerous trim levels on the Audi A6 offer something for everyone. Even the base model is upscale (and deserving of the name Premium), with leather trim and a retractable touchscreen. Next up is Premium Plus, adding larger wheels, standard AWD, and more. Rounding out the trims is Prestige, which is loaded with tech and comfort features. Each trim also has a sub-trim matched to the engine, such as 2.0T Premium and 3.0T Prestige.
5. Advanced technology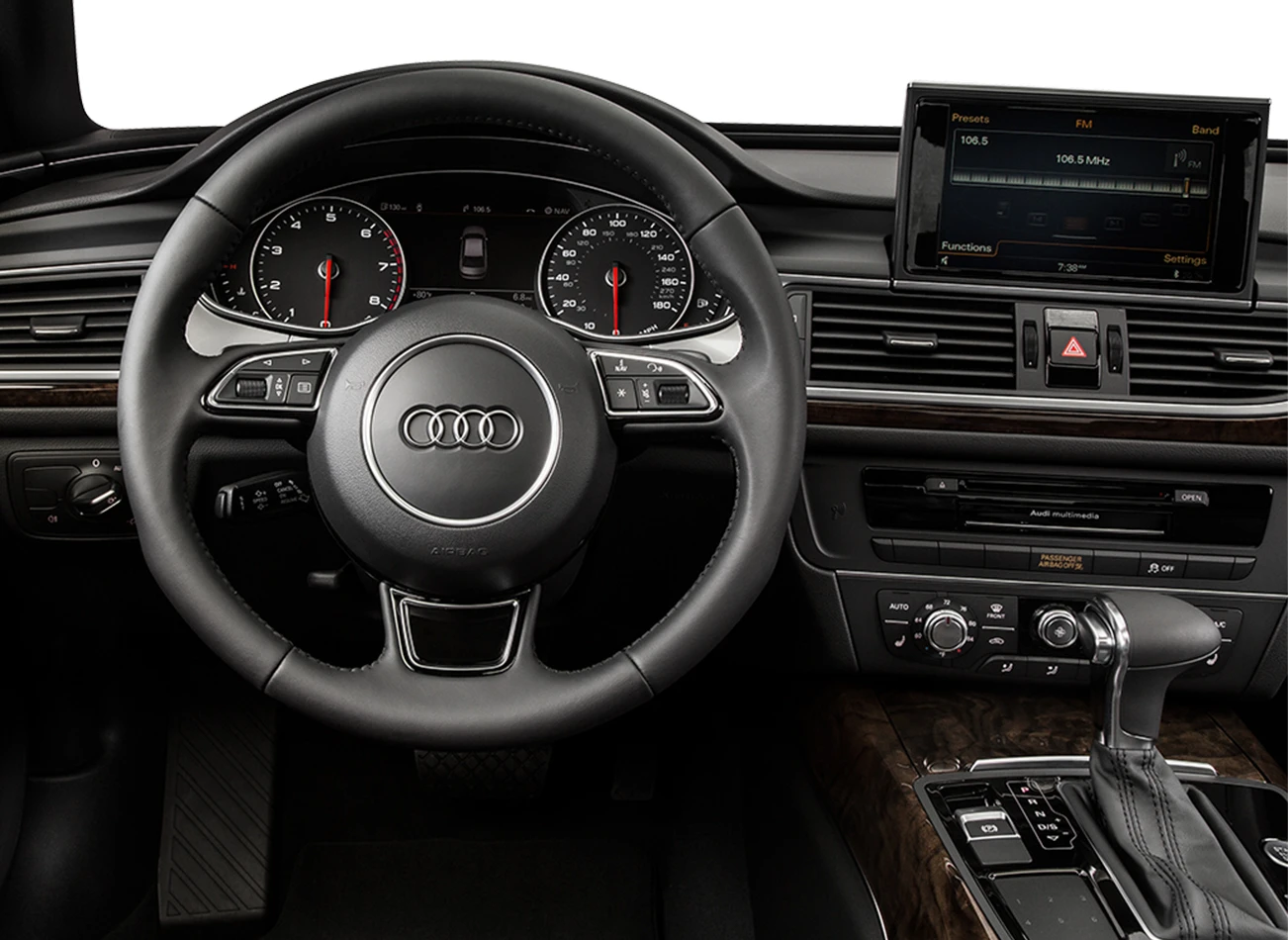 Do you follow all the latest tech? If so, you'll love the fact that all trims of the 2015 Audi A6 include cutting-edge tech like Audi's Drive Select system, which electronically adjusts the throttle, steering, and transmission settings, behaving like an entirely different car at the push of a button. On top of that, the head-up display shows useful driver information floating in the windshield glass, visible without taking your eyes off the road.
RepairPal gave the Audi A6 an overall reliability rating of 3 out of 5 stars, which RepairPal describes as Above Average. This rating ranks Audi A6 22nd out of 54 among Luxury Fullsize Cars.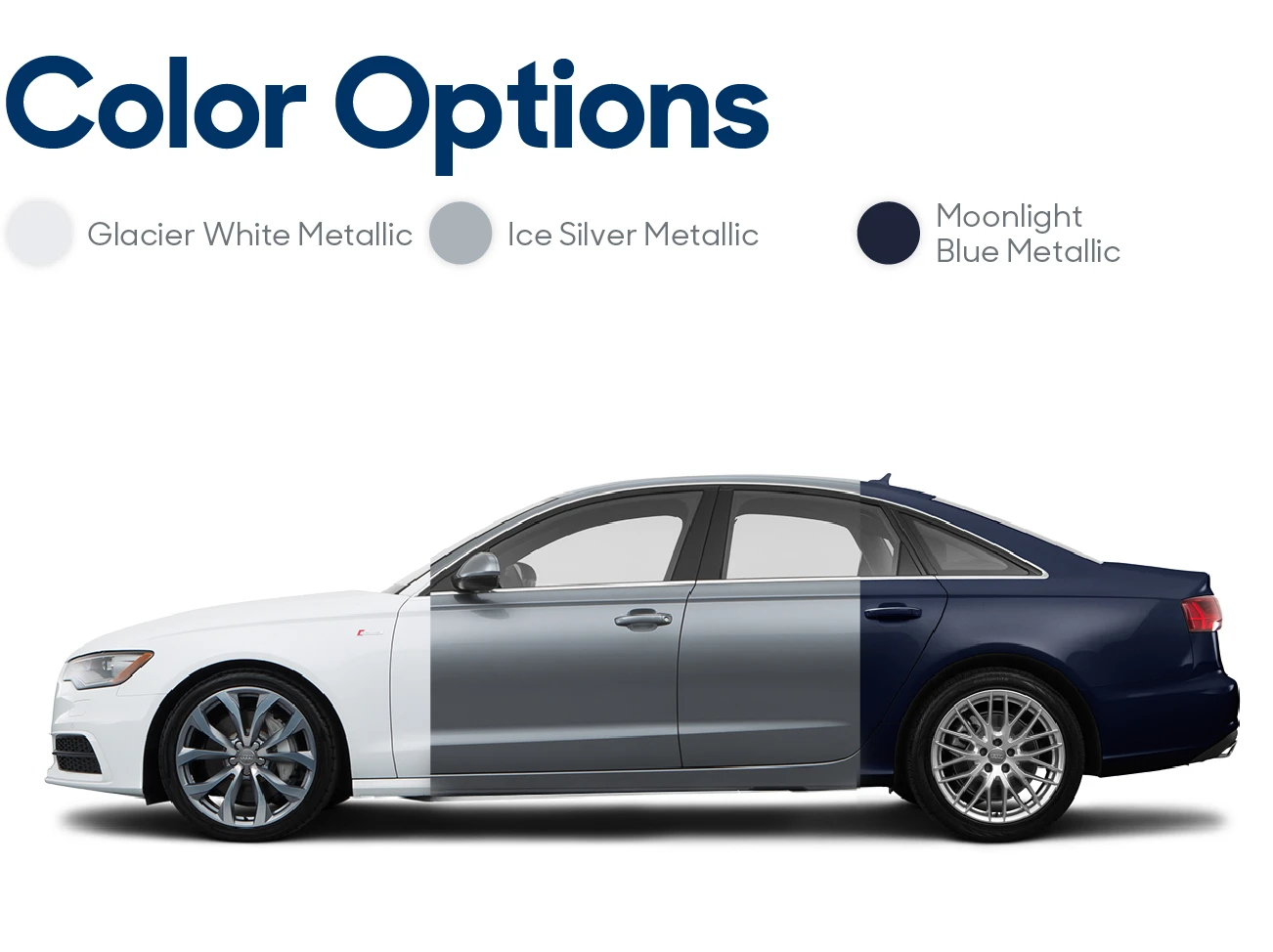 Exterior colors:
Interior colors:
Black

Nougat Brown

Titanium Gray

Velvet Beige
Interior details
The 2015 Audi A6 has a large rear trunk to haul laptop bags, golf clubs, luggage, or sports gear. The 14.1 cu-ft trunk has a 60/40 split to the cabin, allowing extra-long cargo like strollers and snowboards. The first-class interior has comfortable seats and an attractive contemporary design. The exceptional materials include generous amounts of real metal and matte finish wood trim, with soft leather at the touchpoints. Front-seat occupants have 37.2 inches of headroom and a generous 41.3 inches of legroom; the rear seats are equally spacious.
Child seat details
The 2015 Audi A6 offers seating for five adults, or it can fit up to two car seats in the back. This includes LATCH car seats, infant car seats, rear-facing convertible car seats, forward-facing convertible car seats, and booster car seats. All three seat buckles are flush with the seat cushion, and LATCH anchors are easily visible at the base of the seat and behind each headrest. The 2015 Audi A6 makes car seats less of a fuss.
Performance
The horsepower and performance of the 2015 Audi A6 depend on the engine selected. The base A6 2.0T Premium turbocharged four-cylinder engine has 220 hp and a CVT driving the front wheels and can sprint from zero to 60 mph in 7.4 seconds (according to the manufacturer, when new). Opt for the 2015 Audi A6 Premium Plus, and that same engine powers an eight-speed automatic driving all four wheels, for a lower zero-to-60-mph time of 6.6 seconds (according to the manufacturer, when new).
If you need speed, look to the 2015 Audi A6 3.0T Prestige. The supercharged 310-hp V6 engine blasts to 60 mph in just 5.3 seconds, on its way to a top speed of 130 mph (according to the manufacturer, when new). If diesel is more your style, the 2015 Audi A6 TDI Prestige is no slouch either, running from zero to 60 mph in 5.4 seconds (according to the manufacturer, when new). That's especially impressive considering that same engine returns an EPA-estimated 29 mpg combined.
Emissions
According to EPA estimates, the FWD 2015 Audi A6's tailpipe greenhouse gas emissions are 320 grams per mile, and the AWD model's tailpipe greenhouse gas emissions are 386 grams per mile with the 2.0L engine, 414 grams per mile with the gas 3.0L V6 engine, and 349 grams per mile with the diesel 3.0L V6 engine.