5 reasons to buy the 2016 Audi A6
1. Luxury is standard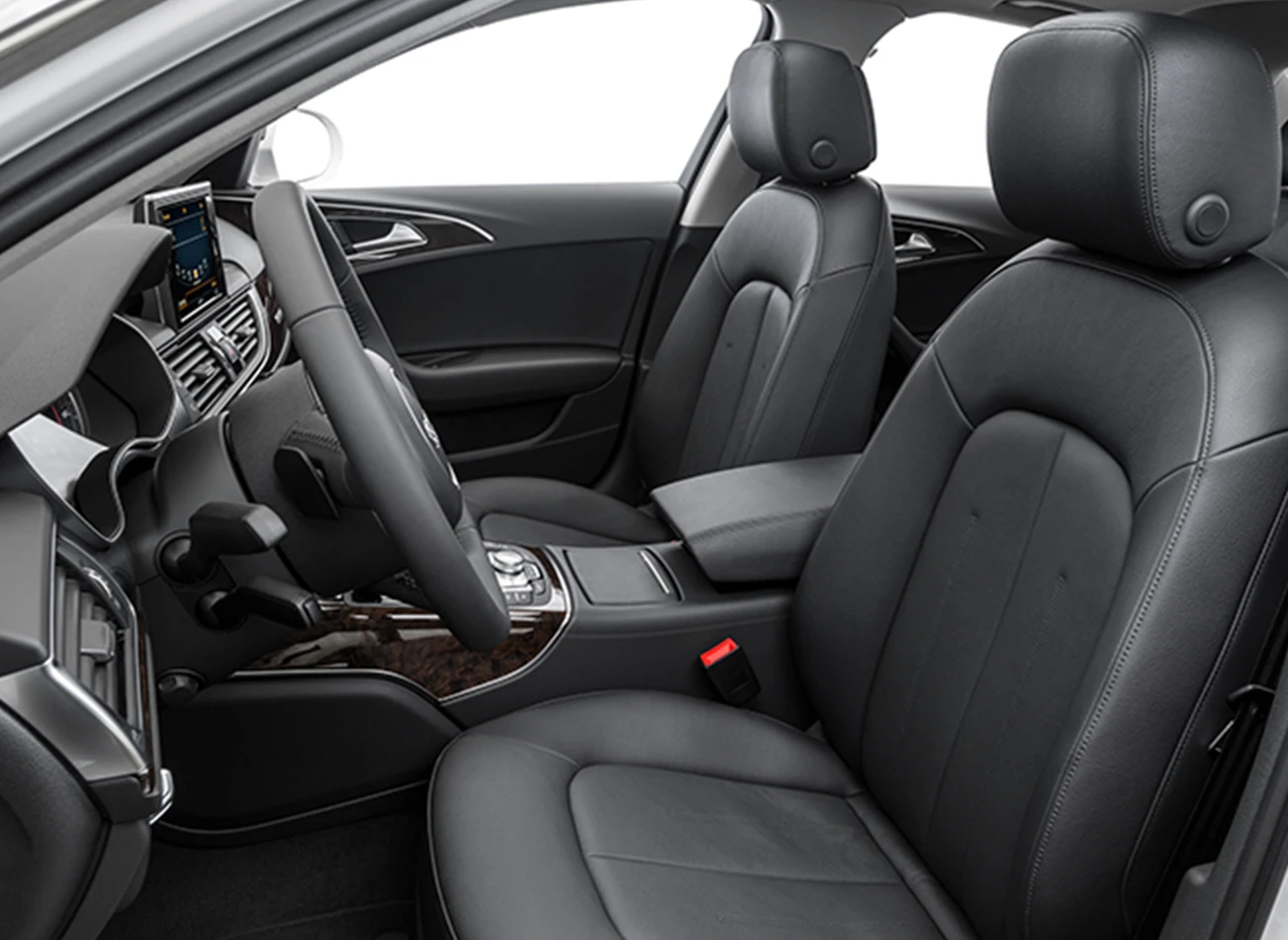 From the bold yet refined exterior to the plush and upscale interior, the 2016 Audi A6 has luxury built in. The base model is even called Premium and features leather heated front seats, HID headlights with LED daytime running lights, navigation, and a rearview camera. You'll love the refined design and superbly quiet cabin with minimal intrusions from road vibrations. It's like stepping into a spa retreat every time you drive.
2. Air suspension system
The 2016 Audi A6 offered an optional electronically controlled air suspension with adaptive shock absorbers. This system automatically regulates the car's ride height and the degree of shock absorption. Four modes (automatic, dynamic, comfort, and lift) can be selected through the MMI infotainment system.
3. Quattro® AWD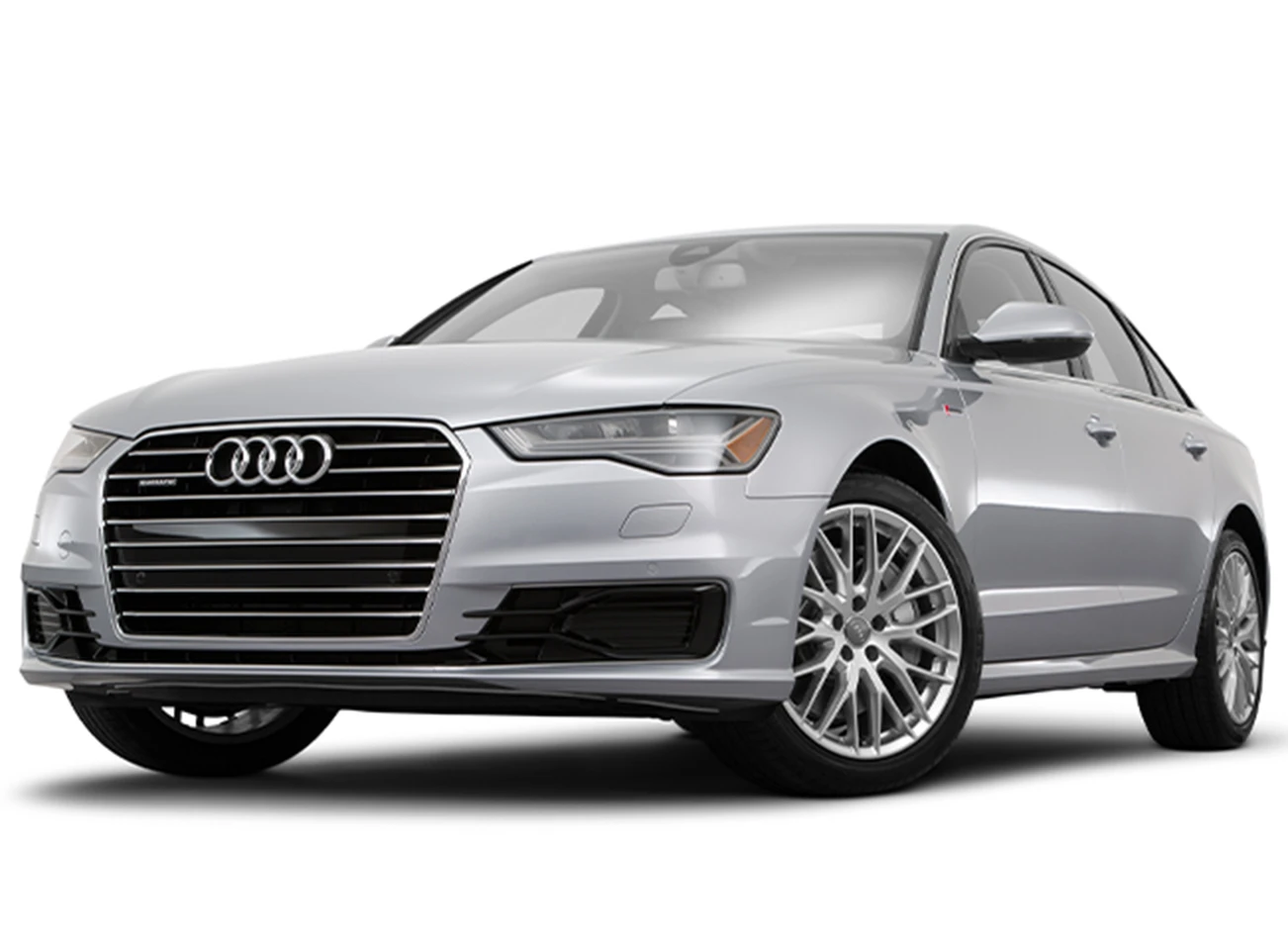 Quattro is an all-wheel drive system with self-locking center differential and continuously variable torque distribution. It's been seen in race cars and earns rave reviews on the street. This advanced AWD system provides extra security and road grip during slippery conditions. This is the car that can tackle mud, snow, sand, and more.
4. Prestige trim level
Looking for even more? The 2016 Audi A6 Prestige trim level adds luxury features such as a head-up display, quad-zone automatic climate control, and cooled seats. Outside, look for the LED headlights and chrome exhaust tips. On your next drive, turn up the upgraded Bose® audio system for maximum aural delight.
5. Fast technology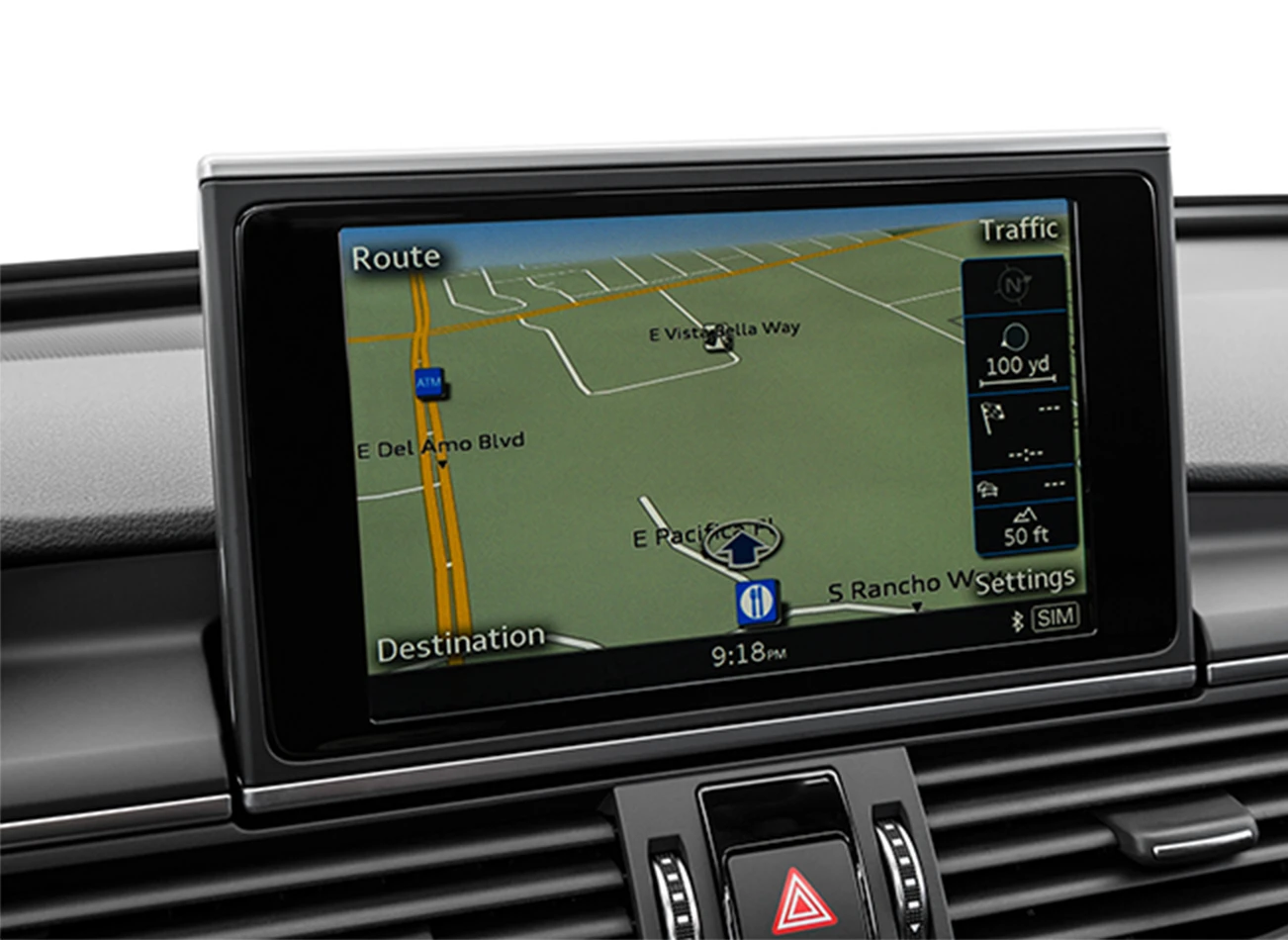 The 2016 Audi A6 interior gains a blazing fast NVIDIA processor to handle all the background tech you use on a daily basis. For example, enter a destination into the navigation system and it instantly overlays Google Maps, giving you an accurate look at the route. Other hints of speed include immediate responses when you touch a button, rather than waiting on the next screen to refresh or change. This means less frustration and more functionality.
RepairPal gave the Audi A6 an overall reliability rating of 3 out of 5 stars, which RepairPal describes as Above Average. This rating ranks Audi A6 22nd out of 54 among Luxury Fullsize Cars.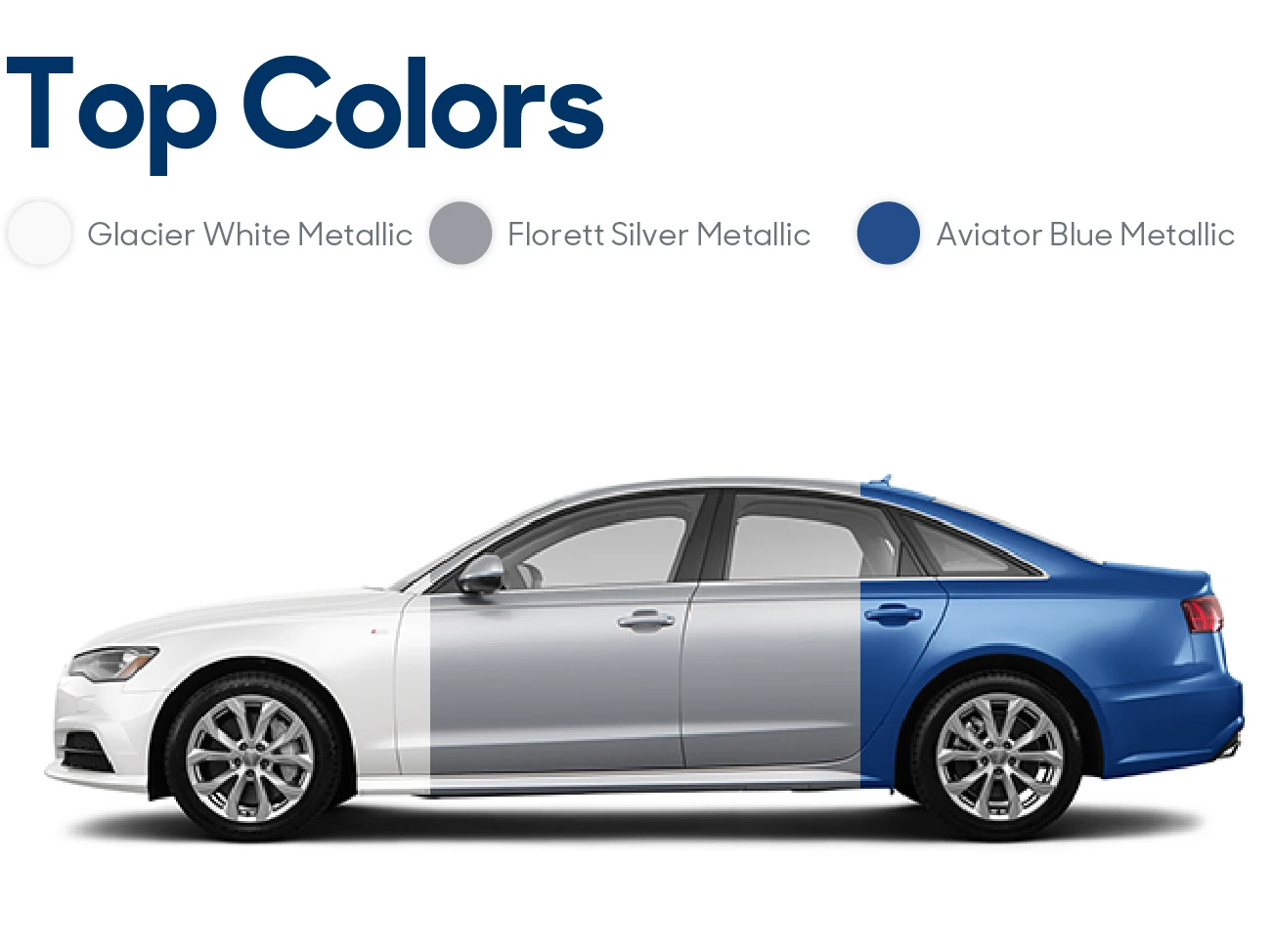 Exterior colors:
Interior colors:
Atlas Beige

Black

Flint Gray

Nougat Brown
Interior details
The 2016 Audi A6 features a thoroughly modern and luxurious interior, with leather upholstery for all trim levels. Real wood grain accents the dash, center console, and doors, while aluminum trim highlights the details you'll touch, such as air vents and steering wheel buttons. Visibility is excellent with a spacious cabin, a feeling further enhanced by the standard sunroof and sizable headroom. This full-size sedan delivers room for up to five people and a large 14.1 cu-ft trunk for all your cargo. To carry larger cargo, just lower the 60/40 split rear seats and load up.
Child seat details
The 2016 Audi A6 can seat up to five, with as many as three car seats in the back row, depending on car seat style and brand. This includes LATCH car seats, infant car seats, rear-facing convertible car seats, forward-facing convertible car seats, and booster car seats. Note that the rear center seat favors rear-facing designs when the other two seats are also in use. The LATCH system is easy to use, but rear seatbelt buckles are flush with the seat surface, making for some extra work if the child seat is obstructing your view.
Performance
2016 Audi A6 horsepower depends on the engine selected. The base A6 Premium is powered by a turbocharged 2.0L four-cylinder engine that produces 252 horsepower and 273 lb-ft of torque. It sends power through a seven-speed automated manual to the front wheels. It runs zero to 60 in 6.7 seconds and can achieve an EPA-estimated 28 mpg combined.
The 2016 Audi A6 Premium Plus gains Quattro AWD and an eight-speed auto, cutting 0.6 seconds off the zero-to-60 charge and averaging an EPA-estimated 25 mpg combined.
The 2016 Audi A6 TDI features a turbodiesel 3.0L V6 available on higher trims, comes with AWD as standard, and pairs to an eight-speed auto. That combination improves performance, with the diesel running zero to 60 in 5.3 seconds and improves mpg with an EPA-estimated 30 mpg combined.
The hotrod engine is the supercharged 3.0L with 333 hp and 325 lb-ft, it needs only 4.6 seconds for a sprint to 60. The fuel economy takes a slight hit to an EPA-estimated 24 mpg combined.
Emissions
According to EPA estimates, the FWD 2.0L 2016 Audi A6's tailpipe greenhouse gas emissions are 315 grams per mile, and the same engine with AWD is 343 grams per mile. The diesel V6 with AWD also sees 343 grams per mile, while the supercharged V6 with AWD emits 375 grams per mile.