5 reasons to buy the 2018 Chevrolet Spark
1. It's city-sized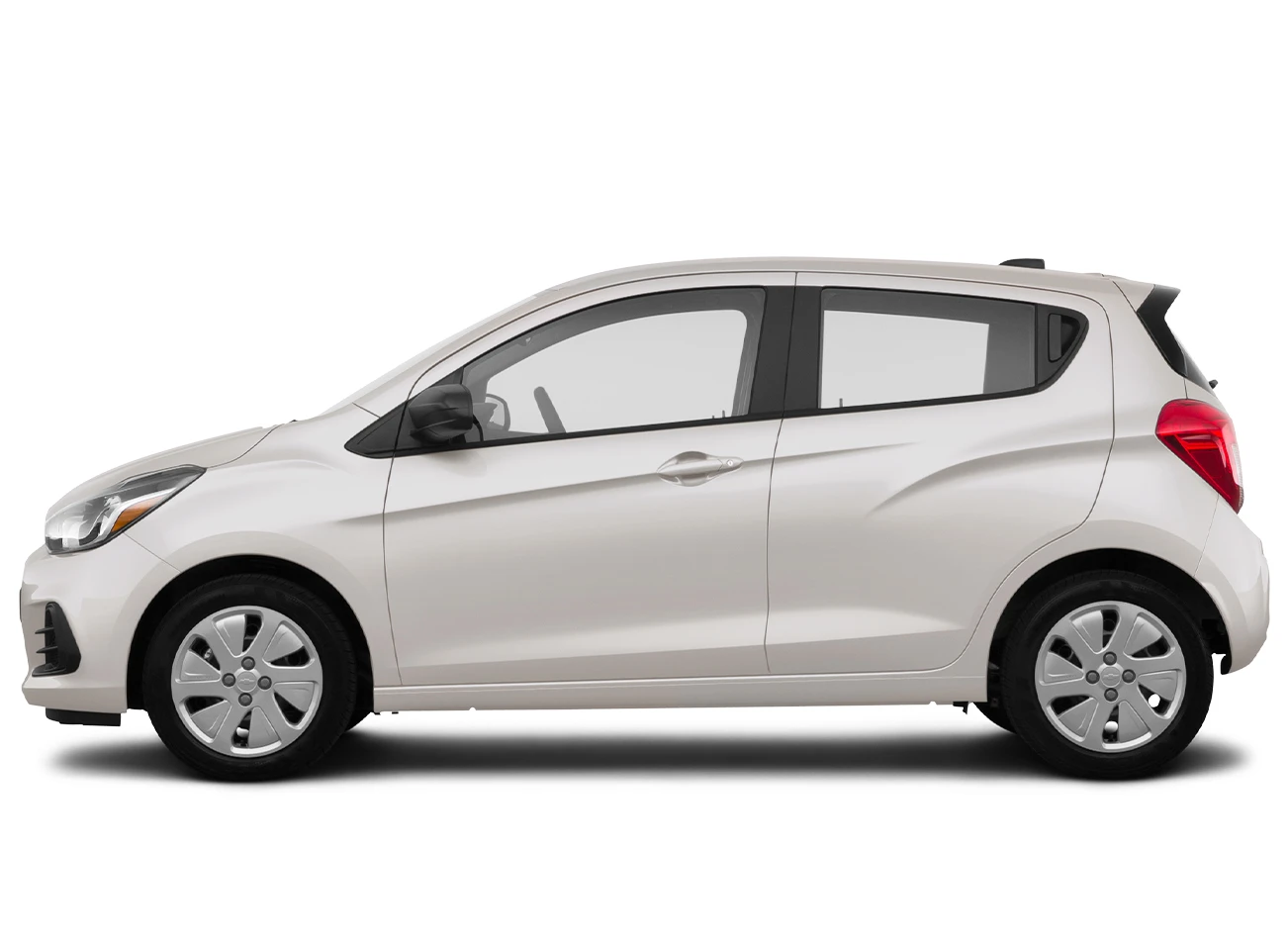 The Spark is a little car designed for the big city. If you choose the Spark, you won't have to pass by compact parking spots with envy or worry about bumping bumpers when you parallel park. You can zip through alleyways or make a U-turn with no stress. The 2018 Chevy Spark is small and proud. 
2. Stay connected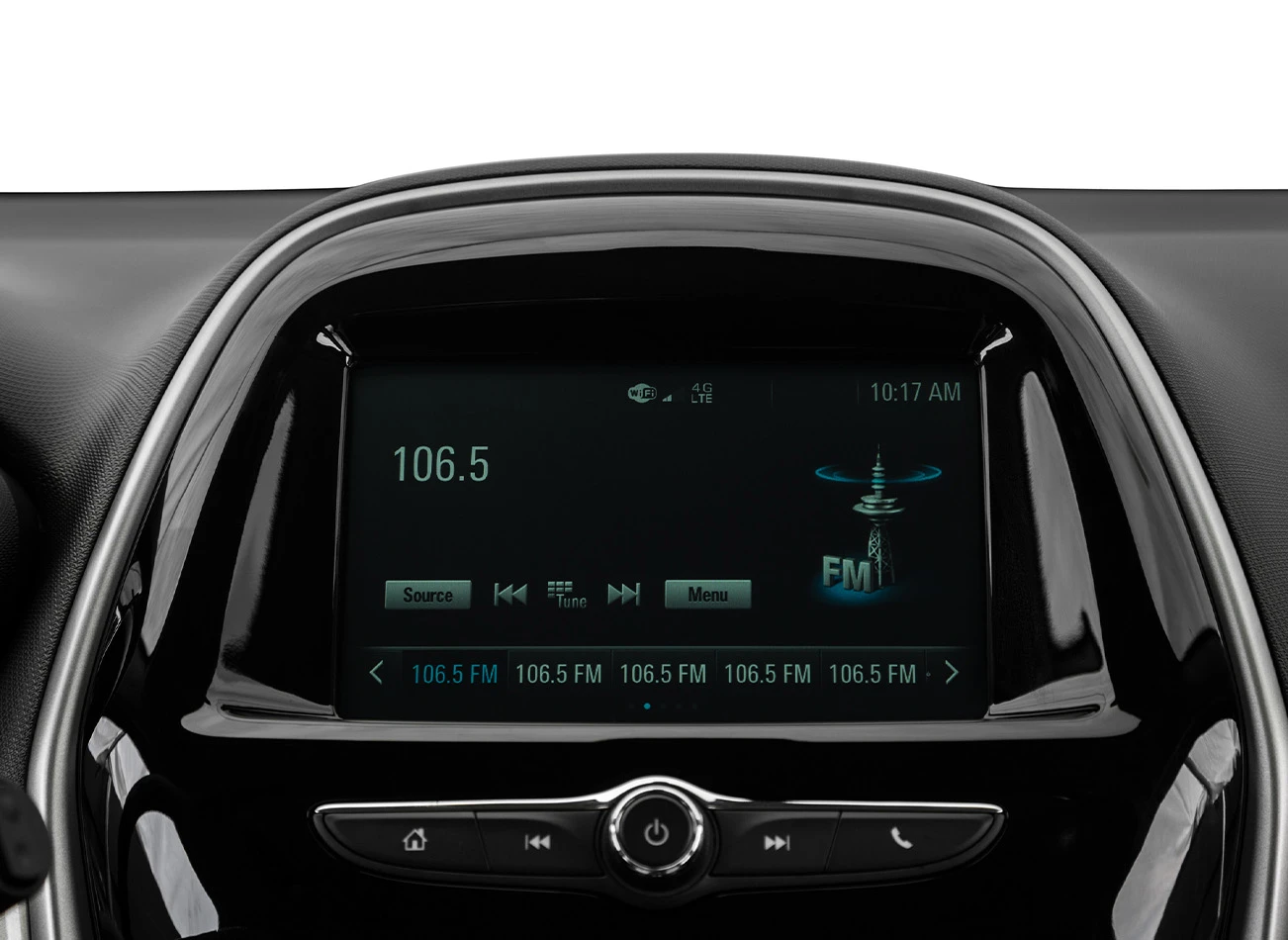 The 2018 Chevrolet Spark keeps up with the big shots when it comes to technology features. The 2018 Spark comes standard with a seven-inch touchscreen, and standard Apple CarPlay®, Android Auto™, and Bluetooth® integration keep you connected to your favorite tunes. Plus, a USB port ensures you never run out of juice on your devices. 
3. Go glam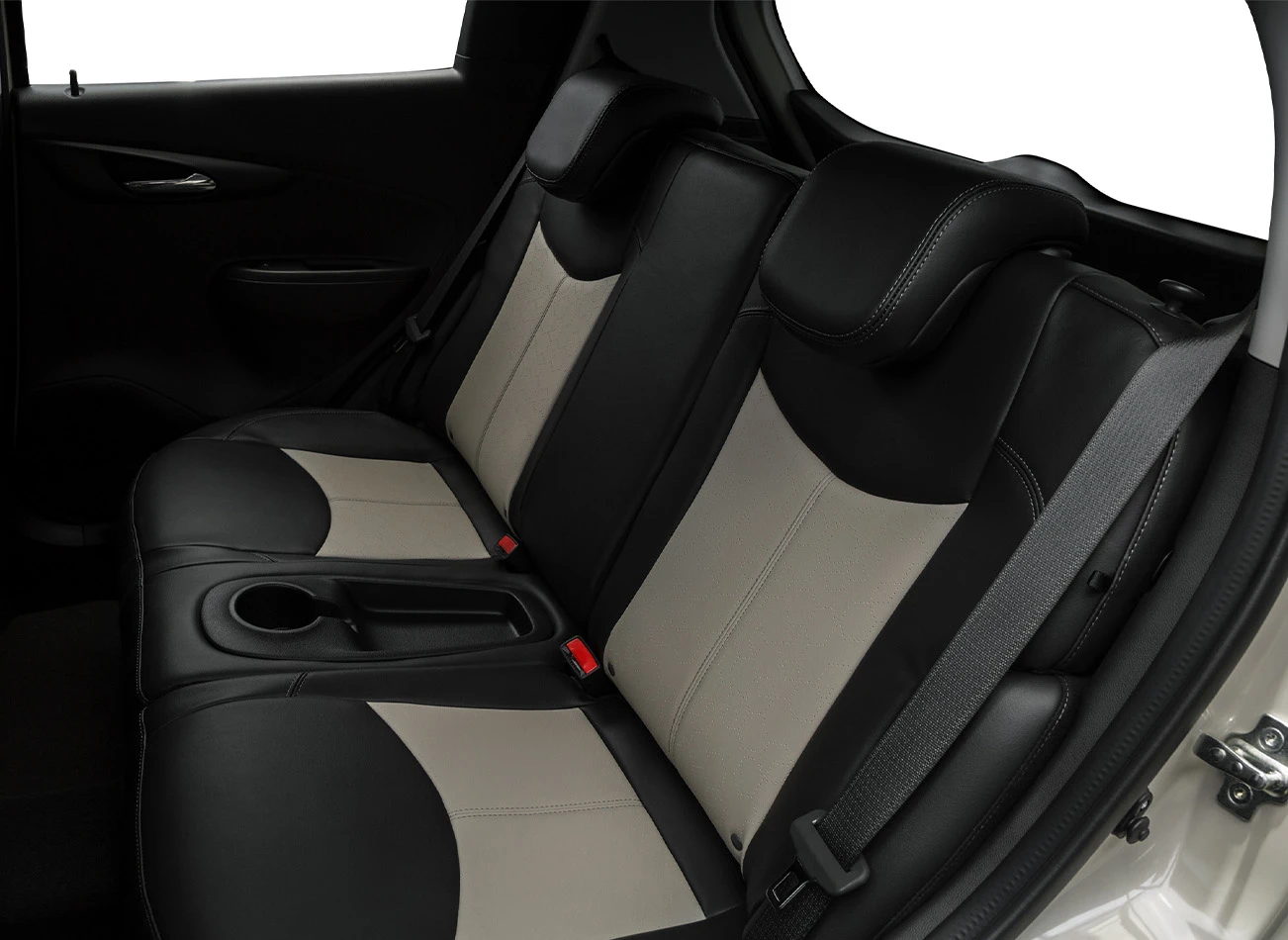 Like many subcompact cars, the 2018 Spark comes standard with a basic interior. But you can shop for a model that's scaled up if you like a taste of the finer things. If you want a bright cabin, a sunroof is available on two of the four trims. You can also choose synthetic leather seats, heated front seats, and a leather-wrapped steering wheel for a little extra luxury. 
4. Light footprint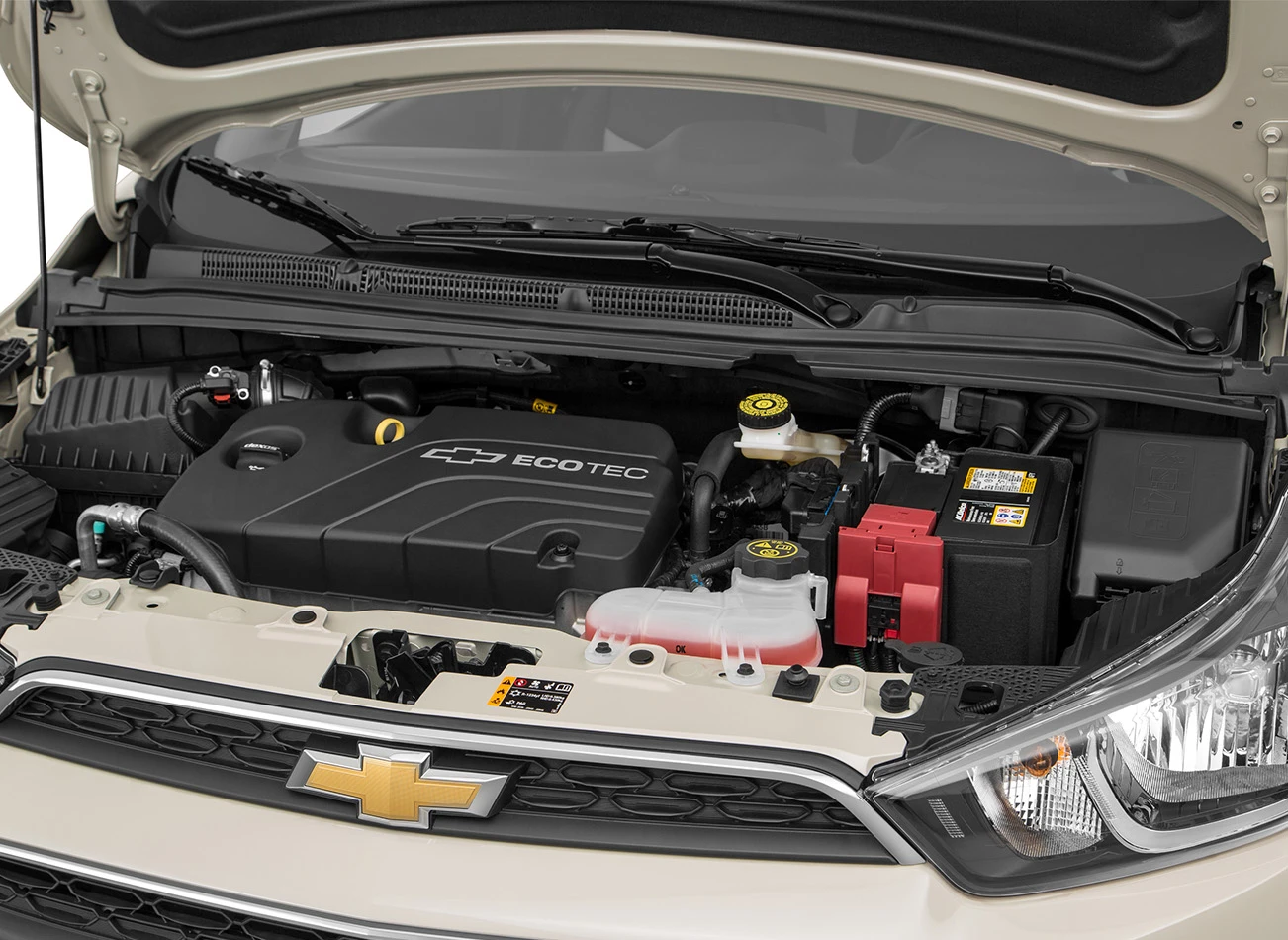 The 2018 Chevrolet Spark comes with one engine option: a 98-hp 1.4L four-cylinder. That tiny engine means you'll save time at the pump. The 2018 Chevrolet Spark has an EPA-estimated 33 mpg combined, meaning it sips fuel where other cars chug.
 This makes it a great option if you're looking for something practical for both city driving and longer journeys.
5. Ride solo
If you prefer to keep your passengers and cargo to a minimum, the Spark is for you. The 2018 Spark only seats four people, so you'll never be asked to carpool. And with just 11 cu-ft of cargo space, it's unlikely that your friends will request the Spark on moving day. Fewer demands; more time for you. 
RepairPal gave the Chevrolet Spark an overall reliability rating of 4.5 out of 5 stars, which RepairPal describes as Excellent. This rating ranks Chevrolet Spark 7th out of 24 among Subcompact Cars.
Color options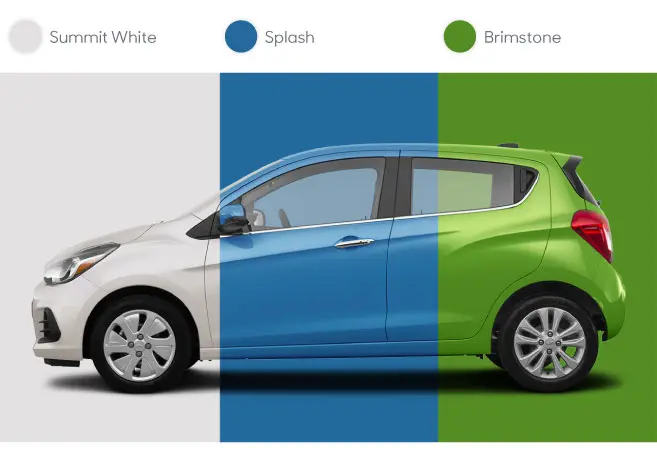 Exterior colors:
Brimstone

Mint

Mosaic Black

Nightfall Gray

Red Hot

Silver Ice

Sorbet

Splash

Summit White

Toasted Marshmallow 
Interior colors:
Jet Black 

Jet Black with beige seat inserts and beige dash trim 

Jet Black with blue seat inserts and blue dash trim
Interior details
The 2018 Chevrolet Spark comes standard with cloth seats and seating for four people. Leatherette seats are available on the ACTIV and 2LT trims. The interior has a seven-inch touchscreen and one USB port. There are two cup holders in the front and two in the rear. The 2018 Spark has single-zone climate control.
Child seat details
The 2018 Chevy Spark has two sets of LATCH anchors—one on each of the rear seats—so it can fit two car seats. As with most compact cars, the Spark can be a tight fit for rear-facing car seats. Since there is no rear middle seat to install a rear-facing car seat, you or your front-seat passenger will need to give up some legroom to fit a rear-facing seat. 
Performance
The 2018 Chevrolet Spark with the standard 1.4L four-cylinder engine gets an EPA-estimated 33 mpg combined.
 It can travel 297 miles on a single tank of gas, according to EPA estimates. In terms of straight-line performance, the 2018 Spark can accelerate from zero to 60 mph in 10.4 seconds and reach a top speed of 117 mph (according to the manufacturer, when new). In every trim, the 2018 Chevy Spark comes standard with a five-speed manual transmission, but a continuously variable transmission is an available option. 
Year comparison
2013-2015 Chevrolet Spark (first generation)
The first-generation Spark was a subcompact car with seating for four. It came standard with an 84-hp 1.2L four-cylinder engine. In 2014, an all-electric model (Spark EV) was introduced. 
2016-present Chevrolet Spark (second generation)
The second generation of the Spark received more power, with a standard 98-hp 1.4L four-cylinder engine. It also had more standard features, including Apple CarPlay and Android Auto connectivity, and a seven-inch touchscreen display. The all-electric Spark EV was discontinued after the 2016 model year.