1. Eye-catching exterior colorways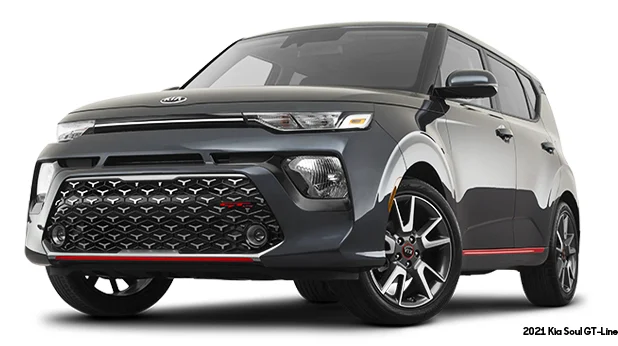 Head-turning in every way—the 2021 Kia Soul stands out for all the right reasons. Exterior paint options for the 2021 models include two dual-colorway options available on the X-Line trim (Mars Orange or Neptune Blue, paired with Cherry Black) and a rather grand Undercover Green option available on the X-Line and EX trims. This means it's easy to find the color scheme that fits your personality!
2. Storage solutions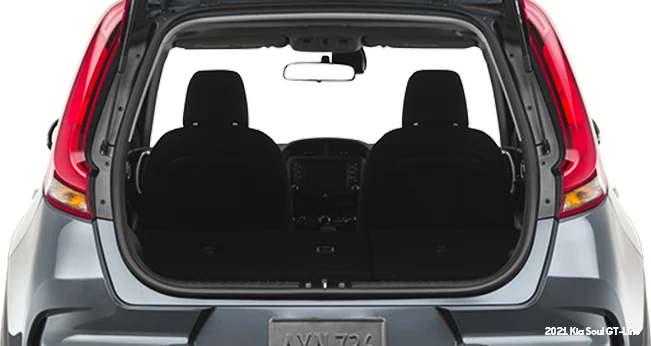 With 24.2 cu-ft of space behind the rear seats and 62.1 cu-ft when the back row is folded down, there's an impressive amount of cargo space in the 2021 Kia Soul. But it's the storage details throughout its interior that can claim a share of the praise too. These passenger-focused features include a front-seat back pocket (S, EX, Turbo), a center console armrest with storage (standard from S trim), front and rear door cup holders (standard across all trims), and an illuminated glove box.
3. An intelligent interior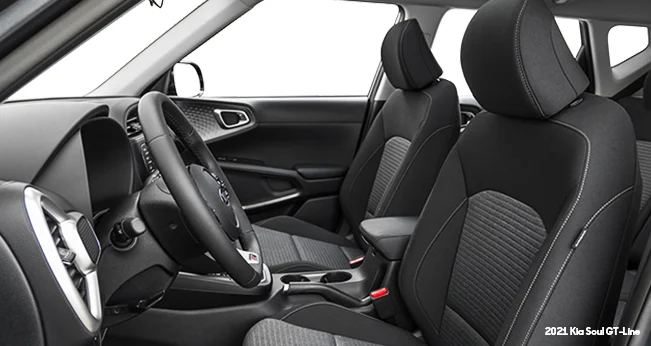 The boxy Kia Soul feels perfectly proportioned for adult passengers thanks to wide door openings and elevated roof clearance. As the driver, you'll first appreciate the multi-adjustable seat and steering wheel, and the infotainment menus that feel highly functional and easy to track back and forwards through. Just as pleasing are the comfort touches for your rear-seat passengers: they've got 38.8 inches of legroom, adjustable headrests (EX, Turbo), and some impressively tall windows too.
4. Trim choice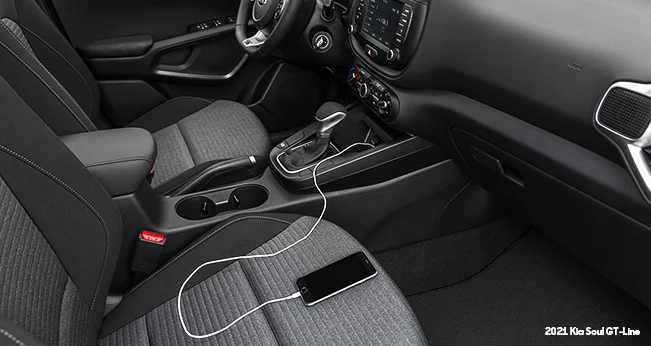 The 2021 Kia Soul has got its trim choices absolutely spot-on: six trims with two engines and three transmission choices mean your preferred driving delivery will be found somewhere across the range. If you are so inclined, the Kia Soul has two sporty trims (GT-Line and Turbo), while across all trims, the cabin comforts, tech offerings, and driver assistance features are fairly distributed. Each trim feels special.
5. The top-of-range Turbo trim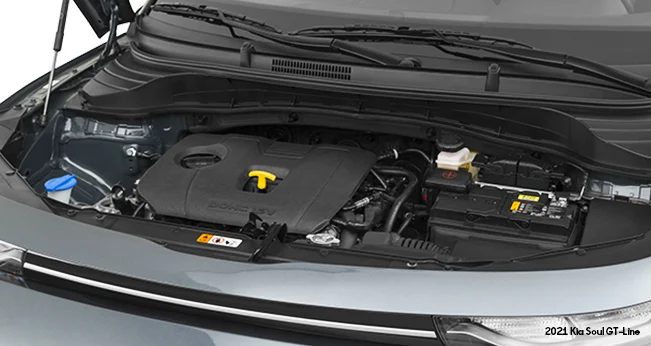 If you're shopping for a vehicle that matches your get-up-and-go, then special mention must go to the 2021 Kia Soul Turbo trim; it's your perfect weekend-getaway driver. Thanks to a 1.6L turbocharged four-cylinder engine, you have performance and acceleration at your fingertips; it's ready for the highway. And as the 2021 Soul's top-of-range trim, the Turbo is also kitted out with some welcome touches to elevate your long-distance road trips, including: heads-up display, heated steering wheel, and the premium Harman Kardon® 10-speaker audio system with subwoofer and amplifier.