1. Compact design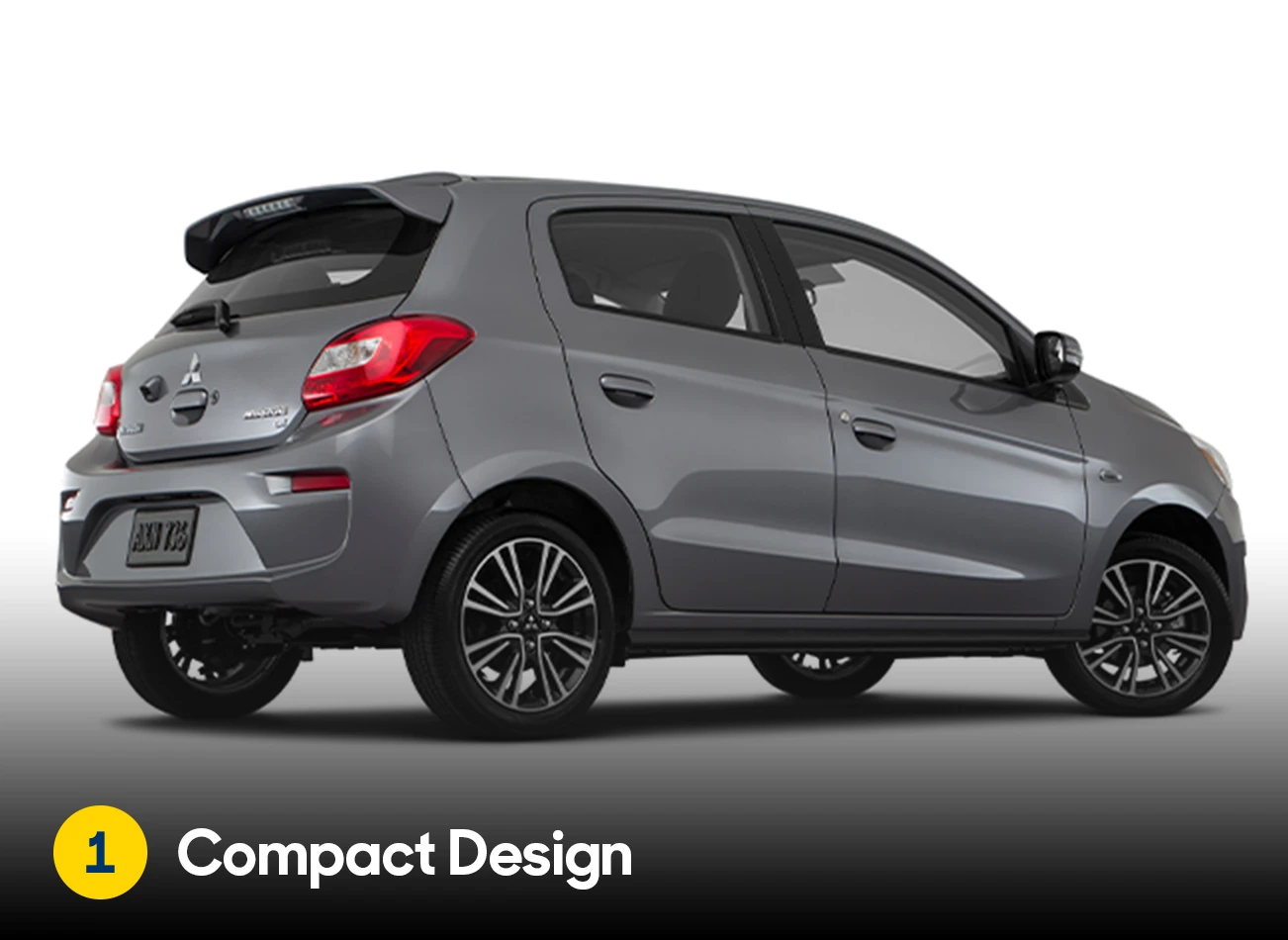 The flexibility of having a small car can really open up your options. Whether you're looking for that coveted parking space in the city or just want something small and nimble to help you through the commute, the 2017 Mirage delivers. The plucky little hatchback is only 149.4 inches long—an incredible 76 inches shorter than the latest Chevrolet Suburban SUV. That makes the Mirage an incredibly flexible little car for an urban lifestyle.
2. Ready for every day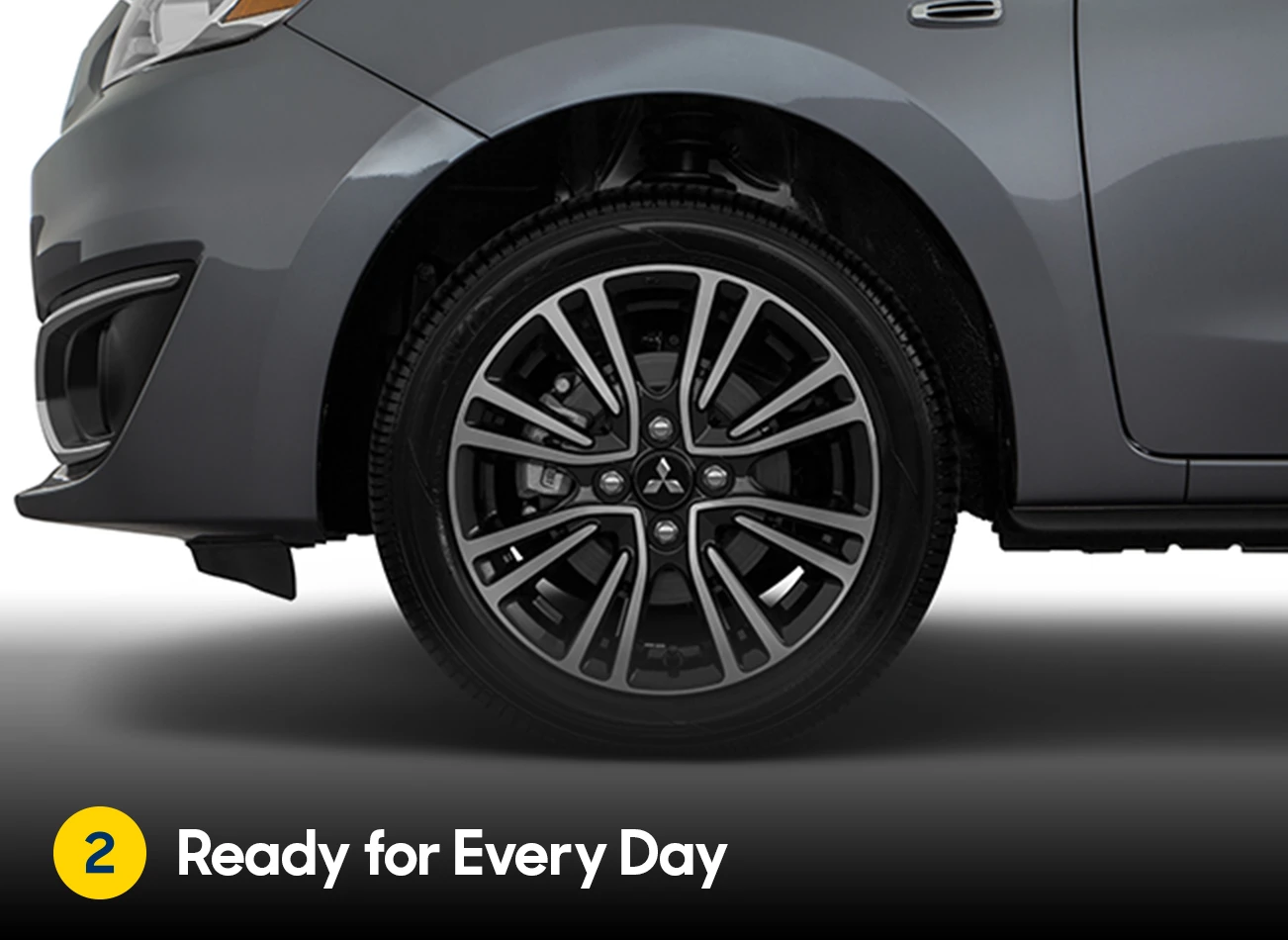 Even though it is small, Mitsubishi engineered the Mirage to stand up to the day-to-day grind. As well as a solid build thanks to its patented cell structure, Mitsubishi loaded the Mirage with lots of the latest features to help give you peace of mind. These include four-wheel antilock brakes, front-seat side airbags, traction control, and stability control. Plus there's an optional park assist package if you need a little bit of help navigating tight spaces.
3. Hatchback practicality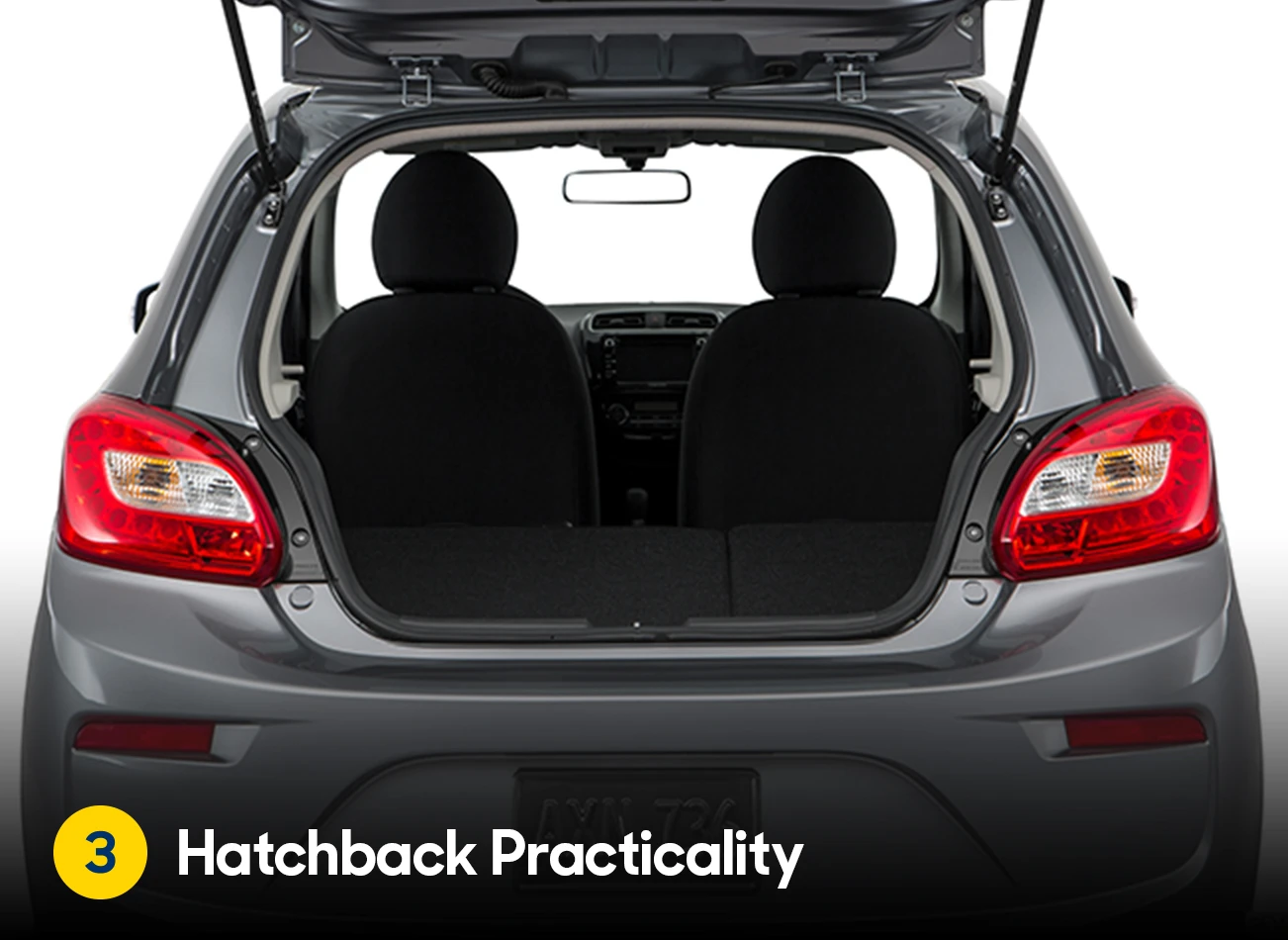 A summer road trip is always more fun when you can bring along plenty of stuff. Despite the Mirage's subcompact size, it has 17.2 cu ft of cargo space with all seats in place. Plus, with the seats folded down, capacity increases to 47 cu ft. So you can load your cooler and hiking gear into the 2017 Mirage and head off into the mountains for the weekend.
4. Focused on fuel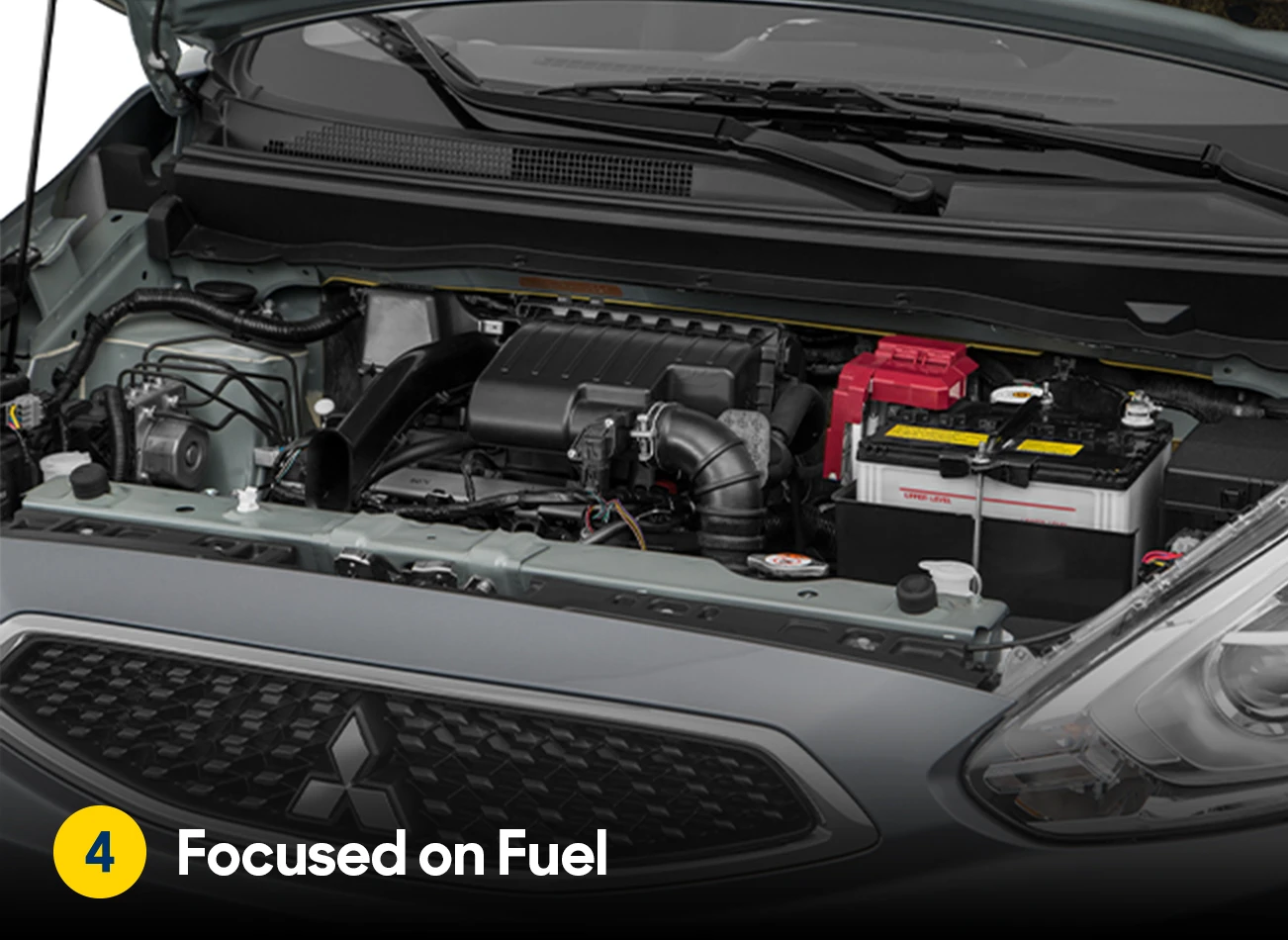 Your road trip shouldn't include loads of gas stops and a plucky three-cylinder engine helps you go longer between stops. All trim levels of the 2017 Mitsubishi Mirage feature FWD and a 1.2L engine. Opt to row your own gears with the manual transmission and you'll get an EPA-estimated 36 mpg combined.
Go with the automatic CVT transmission and you can expect an EPA-estimated 39 mpg combined.
5. You've got options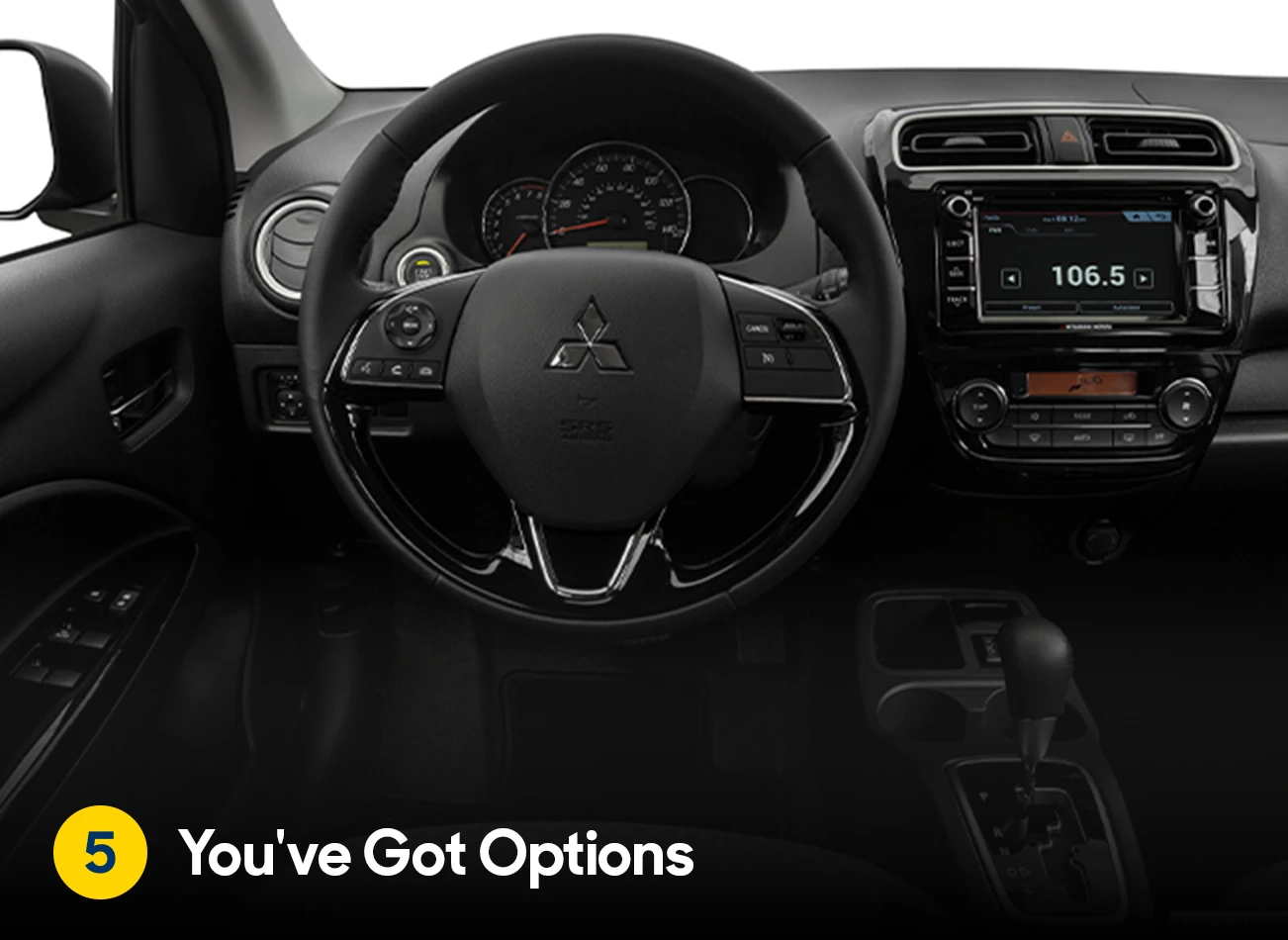 Buying a small car doesn't mean you should suffer from a lack of options. In addition to the great standard features on the Mirage, you'll also find a bunch of optional extras, too. So, if you want cool stuff like front and rear parking sensors, a bumping Rockford Fosgate® Premium Audio system (with 300-watt ecoPUNCH® amplifier and subwoofers), cargo mats and nets, and much more, there's a 2017 Mirage out there for you.