1. Choose your adventure level
While the 2020 Nissan Pathfinder is a very practical vehicle, it likewise boasts plenty of standard features for you and your passengers to enjoy. And as you move up the trim line, the benefits get better and better. Going from the S trim to S AWD adds hill-descent control, the SV gets you roof rails, and with the SL you can expect a tow hitch receiver with a seven-pin wiring harness. Finally, you arrive at the Rock Creek Edition, a nod to the ruggedness of the Pathfinder heritage which includes a standard trailer tow hitch and harness as well as splash guards. Whether you're camping, transporting, shopping, or road-tripping, you're good to go in the 2020 Pathfinder.
2. Nissan's technology portfolio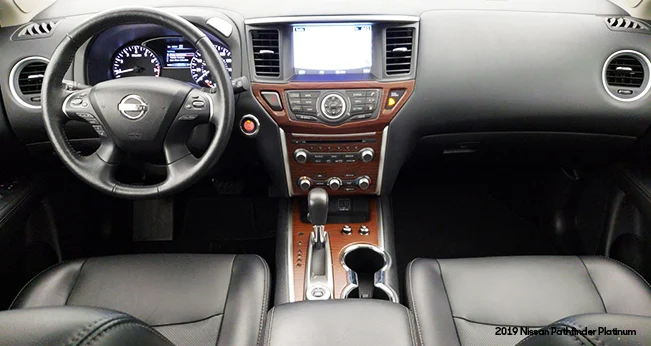 With Nissan's 360-degree parking monitor (standard on the SV and Platinum trims), you can select from split-screen close-ups of front, rear, and curbside views, giving you extra confidence when parking. It also gives you an on-screen alert when it detects moving objects near your vehicle. Intelligent cruise control, standard on the SV and up, watches the flow of traffic for you to help keep a set distance between your Pathfinder and the car ahead of you. And if you happen to get too close, the automatic emergency braking activates for you.
3. Rear door alert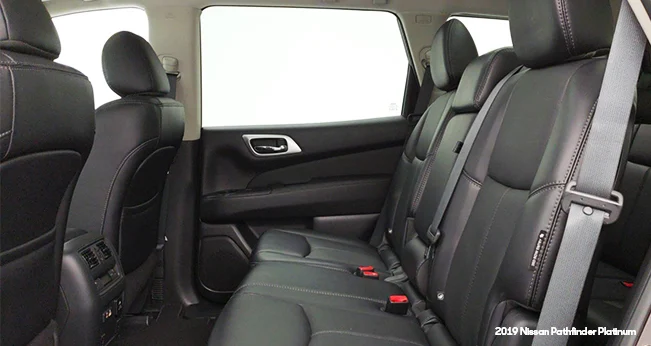 Designed by two who also happen to be mothers, the rear door alert combines door sequence logic, an instrument-cluster message display, and multiple honks from the car horn to remind drivers to check the rear seat after parking the vehicle. Starting with the 2018 Pathfinder, this feature is standard across the board. This not only helps remind you about your backseat passengers, but the leftovers you stashed back there on the way home from dinner, a jacket you might have forgotten, or that gallon of milk from the store, too.
4. Impressive towing chops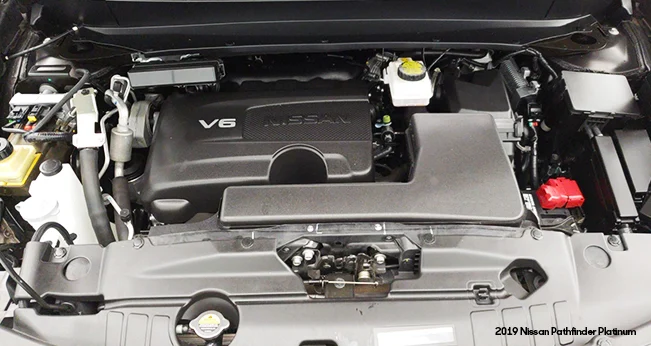 Do you have a boat, camper, or even an equine pal in a horse trailer? Active lifestyles require a vehicle that can keep up, and the Pathfinder stands at the ready. The 2020 Nissan Pathfinder can tow an estimated 6,000 lbs. on any trim with the V6 engine when properly equipped.
5. All of the interior touches you crave
The quiet and refined cabin of a 2020 Nissan Pathfinder belies the adventurous spirit underneath, giving you much-needed rest from the chaos of everyday life. Grab your friends and fill up your Pathfinder all the way to the easy-to-access third row and you'll find you're still able to carry a discussion from the driver seat to the rear. Or, even if you're driving solo, you can sit back and enjoy some of your favorite tunes from the Platinum trim's premium Bose audio system.