5 reasons to buy the 2021 Tesla Model 3
1. Built around the driver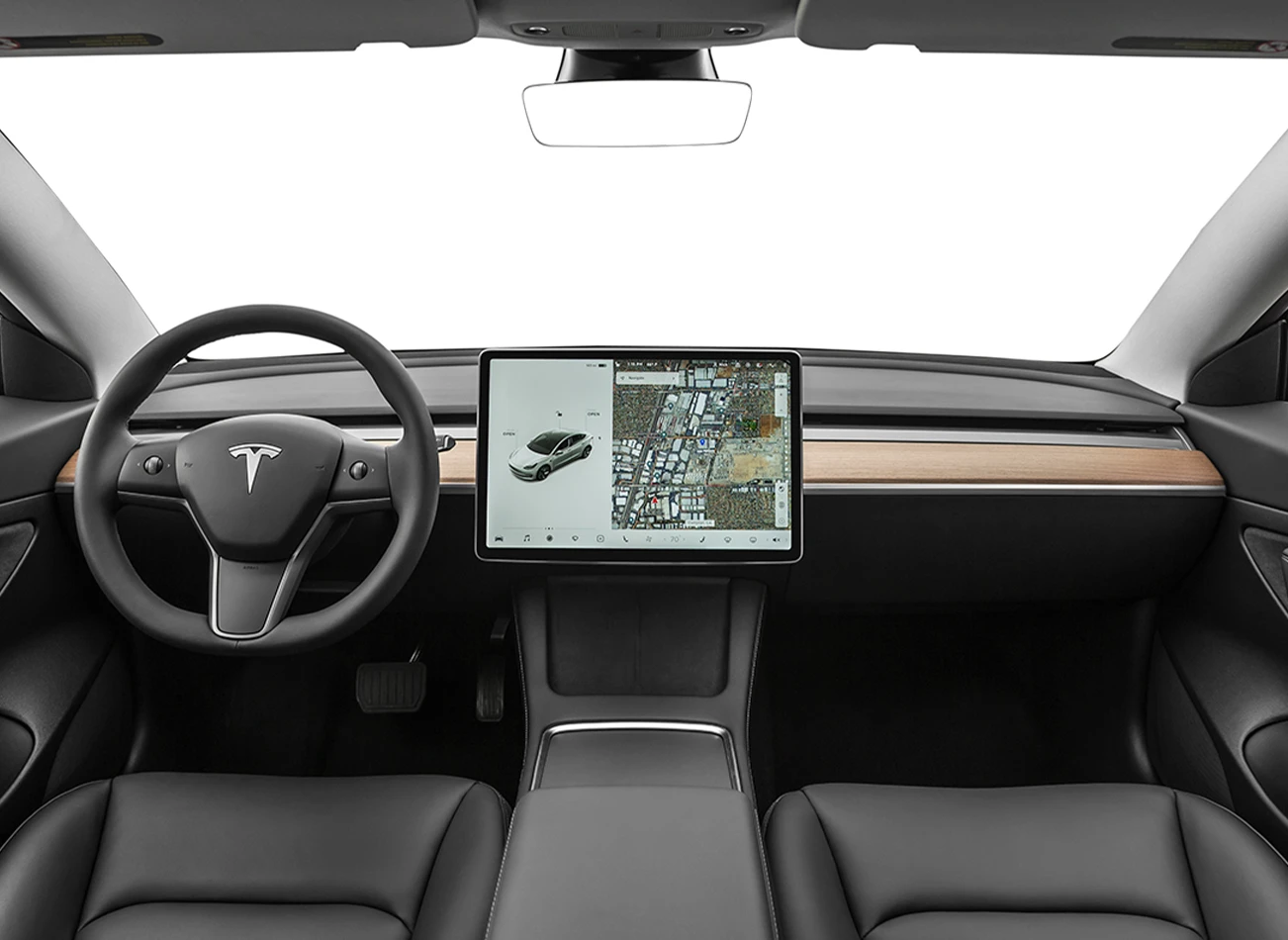 At the heart of the 2021 Model 3's interior is a huge 15-inch touch screen. It's from here you can control most of the vehicle's features, keep an eye on your range, and find convenient charging stops. The software running the screen is designed to be continually updated, meaning you'll have access to the latest updates and new features without having to lift a finger. The rest of the cockpit is just as well thought out with a panoramic glass roof to let in lots of light and a zen-like minimalist interior that's a pleasure to spend time in.
2. Lots of electric miles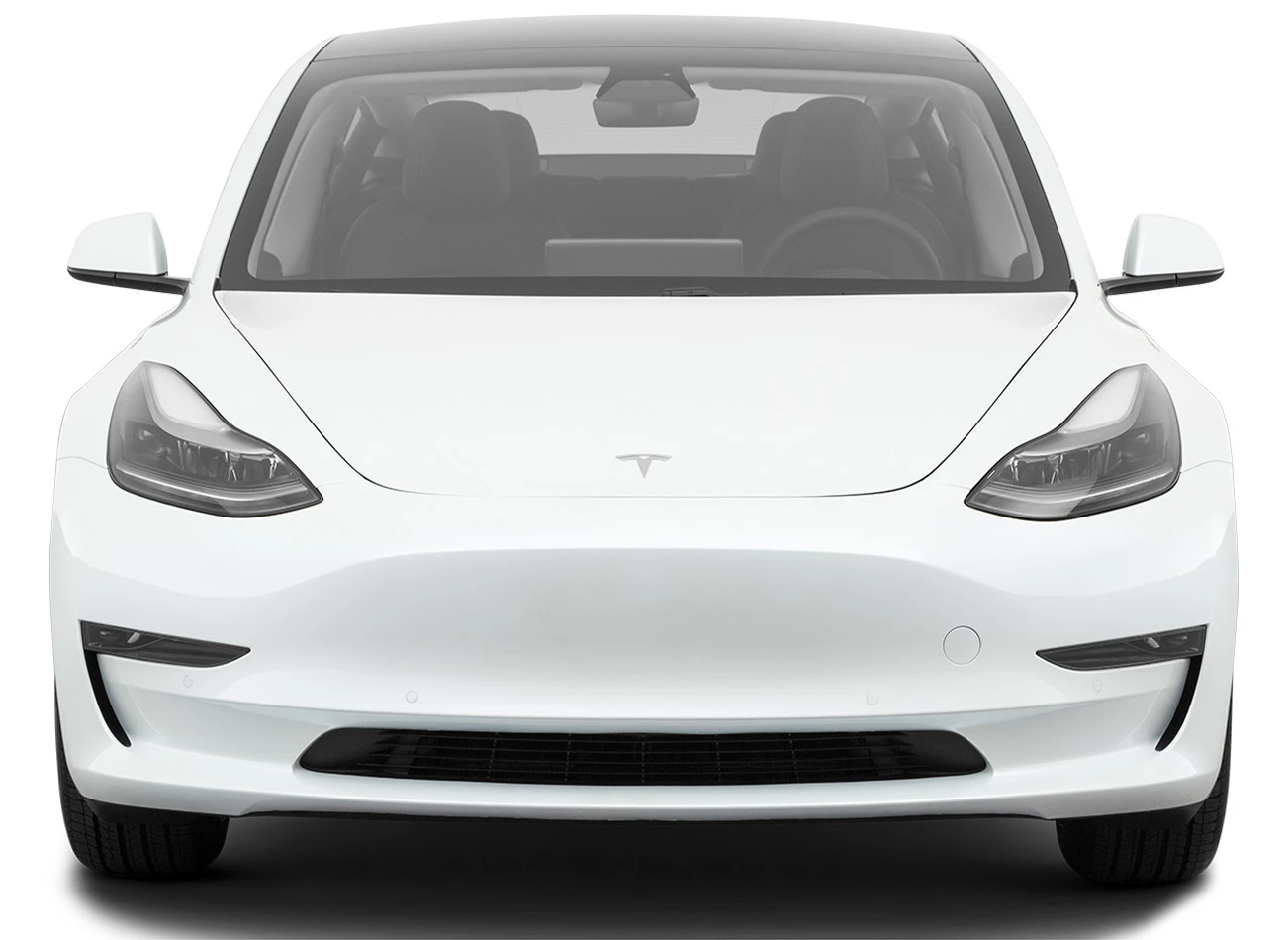 Electric vehicles have come a long way in the last five years and the 2021 Tesla Model 3 is no exception. With an EPA-estimated range of 263 miles on Standard Range Plus models (when fully charged), daily errands and trips out for work are covered.
If that's not quite enough, look out for the Long Range model, which gets an EPA-estimated 353 miles on a full charger—road trip, anyone?
3. All-wheel drive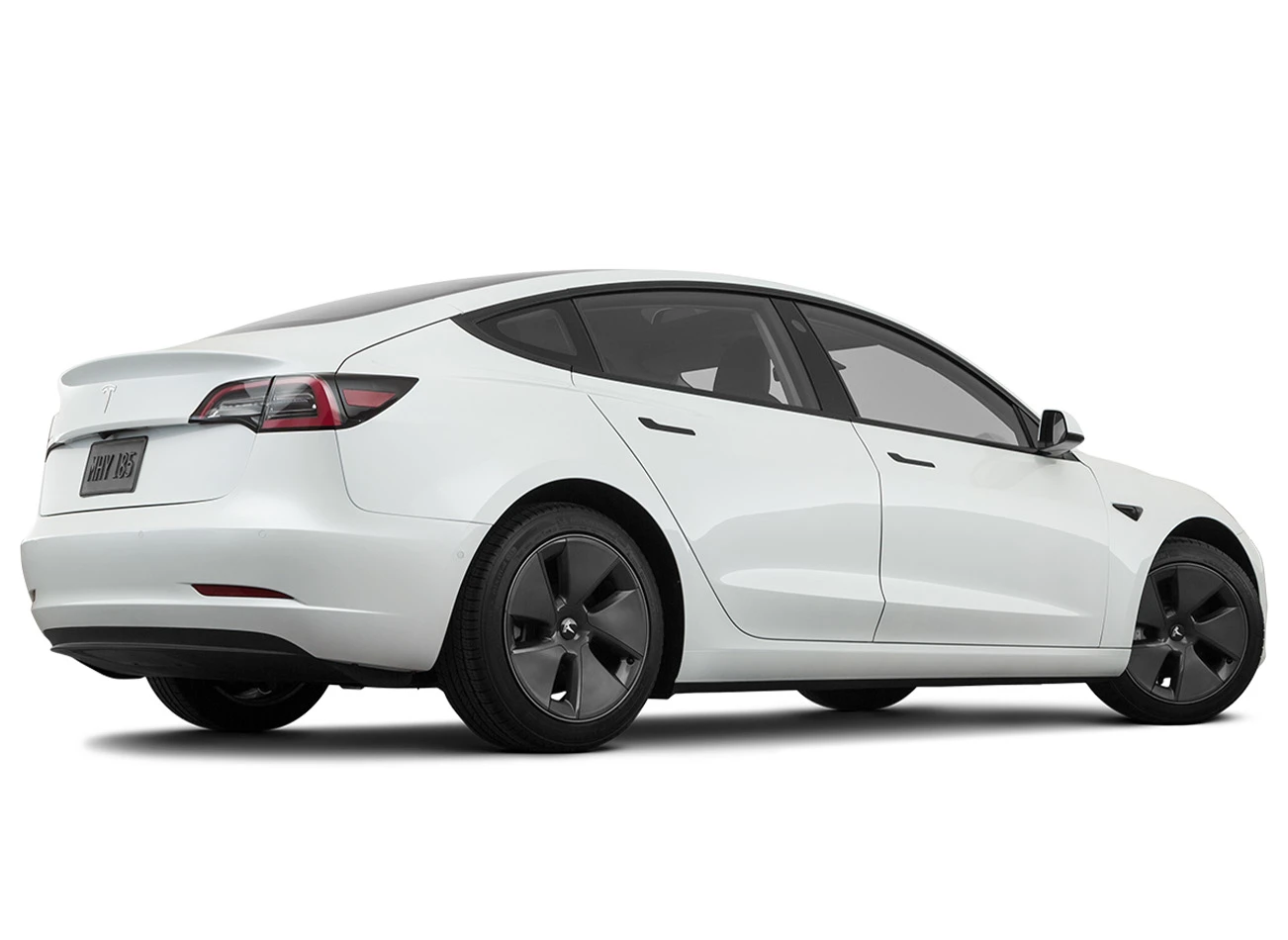 Now with the option of a second motor powering the rear wheels, Tesla Model 3 owners can get all-wheel drive as standard on Long Range and Performance models. This dual-motor setup means superior grip when cornering or when tackling inclement weather. This is particularly useful on the Performance model when you're taking advantage of its sport suspension and incredible acceleration (3.1 seconds to 60 mph, according to the manufacturer, when new).
4. Cargo space all around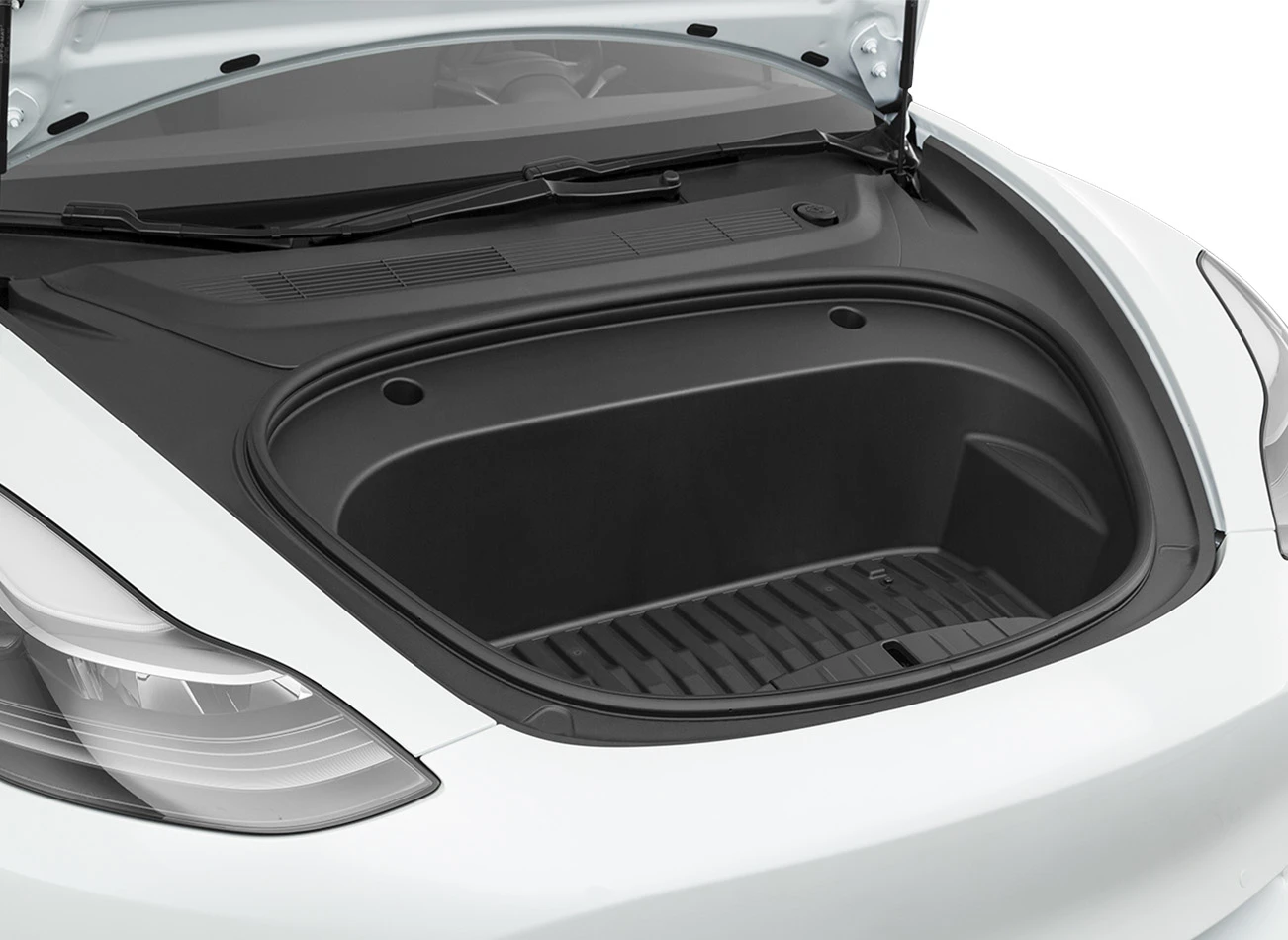 Not only do you get 15 cu-ft of trunk that is ready to swallow up all your stuff—you also get a 'frunk'. This front trunk gives you additional storage space in the area where your engine would normally go. If that's not enough, you can fold the rear seats for more useable space and could even use the 2021 Model 3 for car camping if that's your style.
5. Clever tech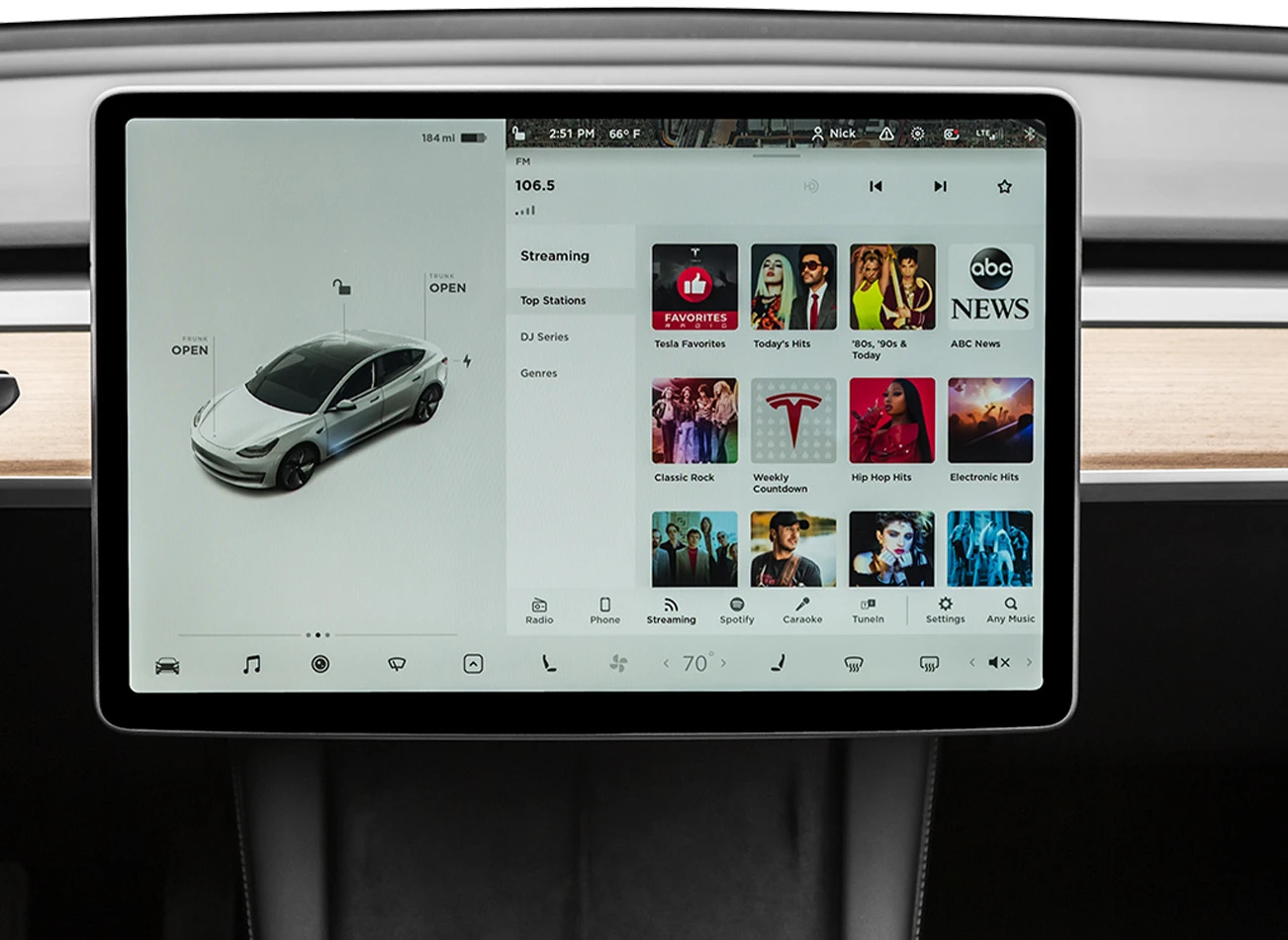 All Teslas are classed as software-defined vehicles. This means the 2021 Model 3 is built with tech in mind — and it shows. The optional self-driving abilities are just one example of this but you'll love clever features such as the built-in dashcam and Sentry Mode — when enabled, this uses the cameras all around the vehicle to record while it's parked. You'll also get parallel and perpendicular park assist as standard but you can upgrade this to allow the car to park itself.
Color options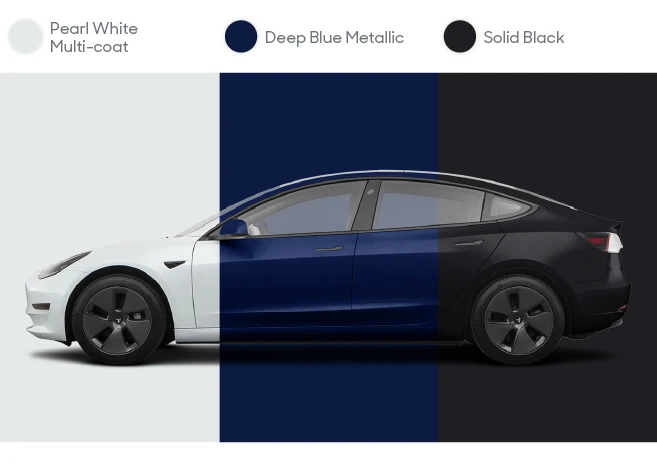 Exterior colors:
Deep Blue Metallic

Midnight Silver Metalic

Pearl White Multi-coat

Red Multi-Coat

Solid Black
Interior colors:
Interior details
The 2021 Tesla Model 3 doesn't look like anything else out there. The cutting-edge interior is minimalist with a focus on driving. The entire roof is made of glass, which brings you that much closer to nature and lets plenty of light into the cabin. All tasks are controlled through the center touchscreen, which also includes satellite navigation and other handy features.
Child seat details
The Model 3 has two full sets of LATCH anchors for the second-row outboard seats, with a further upper tether only for the slim middle seat. The exact location of each lower anchor is identified by a child safety seat identification button. While easy to identify, the bars are set quite deeply between the seat cushion and backrest. The upper tether points are on the rear shelf and easily identified. The outboard seats can accommodate convertible, booster, and infant seats.
Performance
As with all electric vehicles, the 2021 Model 3 offers quick zero-to-60 times, even from the base model. The Standard 2021 Tesla Model 3 will do the sprint in 5.3 seconds; the Long Range model in 4.2 seconds; and the top-of-the-line performance in just 3.1 seconds (all according to the manufacturer, when new).
If top performance is your goal, it's the Performance model you should look out for as it has all-wheel drive for increased grip, sports suspension, and a track driving mode. This model gets an EPA-estimated 315 miles of range on a full charge.
If maximum range is more important to you, the Long Range model is the right choice. It still has all-wheel drive but will go an EPA-estimated 353 miles on a full charge.
Year comparisons
2017–Present Tesla Model 3 (First Generation)
Tesla doesn't distinguish its vehicles by model year in the way many other manufacturers do. This is because it regularly offers over-the-air software updates, which can add new features, upgrade current ones, or unlock dormant components.
Notable hardware and trim changes do happen of course, including the introduction of the Standard Plus trim in 2019 and a boost to range figures in 2020. The most significant updates are noted for the 2021 model include a style refresh for the interior and exterior, further range increases, and a new noise-reducing window design.
For 2022, the Model 3 Standard Range Plus is renamed to Rear-Wheel Drive. Heated rear seating also becomes standard.