1. Streamlined cockpit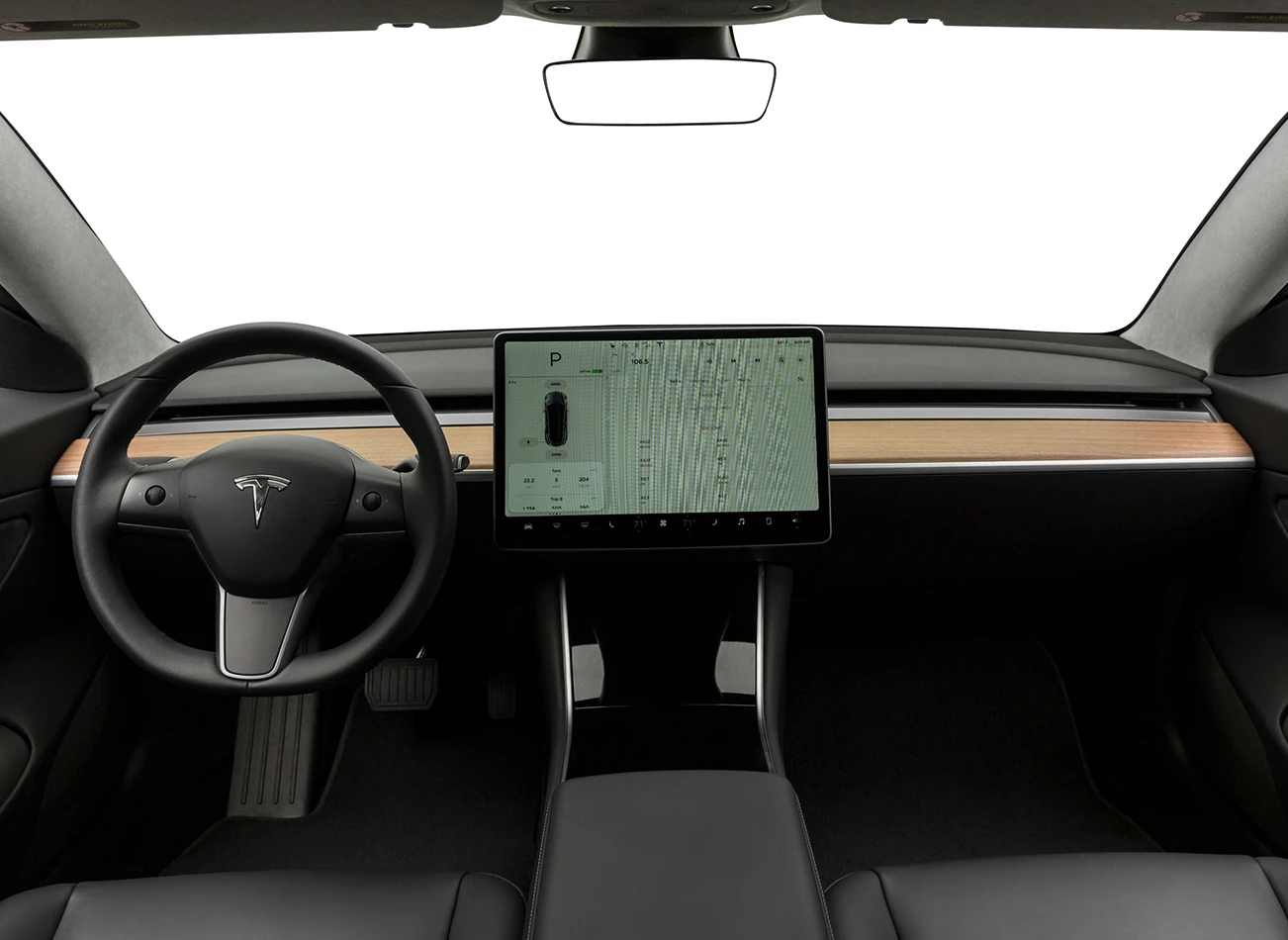 One of the groundbreaking design choices in the 2017 Tesla Model 3 is a decluttered cockpit. Instead of multiple dials and buttons, everything you want to do in the car is accessible via the 15-inch touchscreen. As you sit in the driver's seat, you'll see a simple expanse of black plastic with elegant wood trim in front of you. To your right is a pedestal holding the touchscreen—and that's all. In addition to being cool, the touchscreen is easy to clean with a simple wipe.
2. Packed with power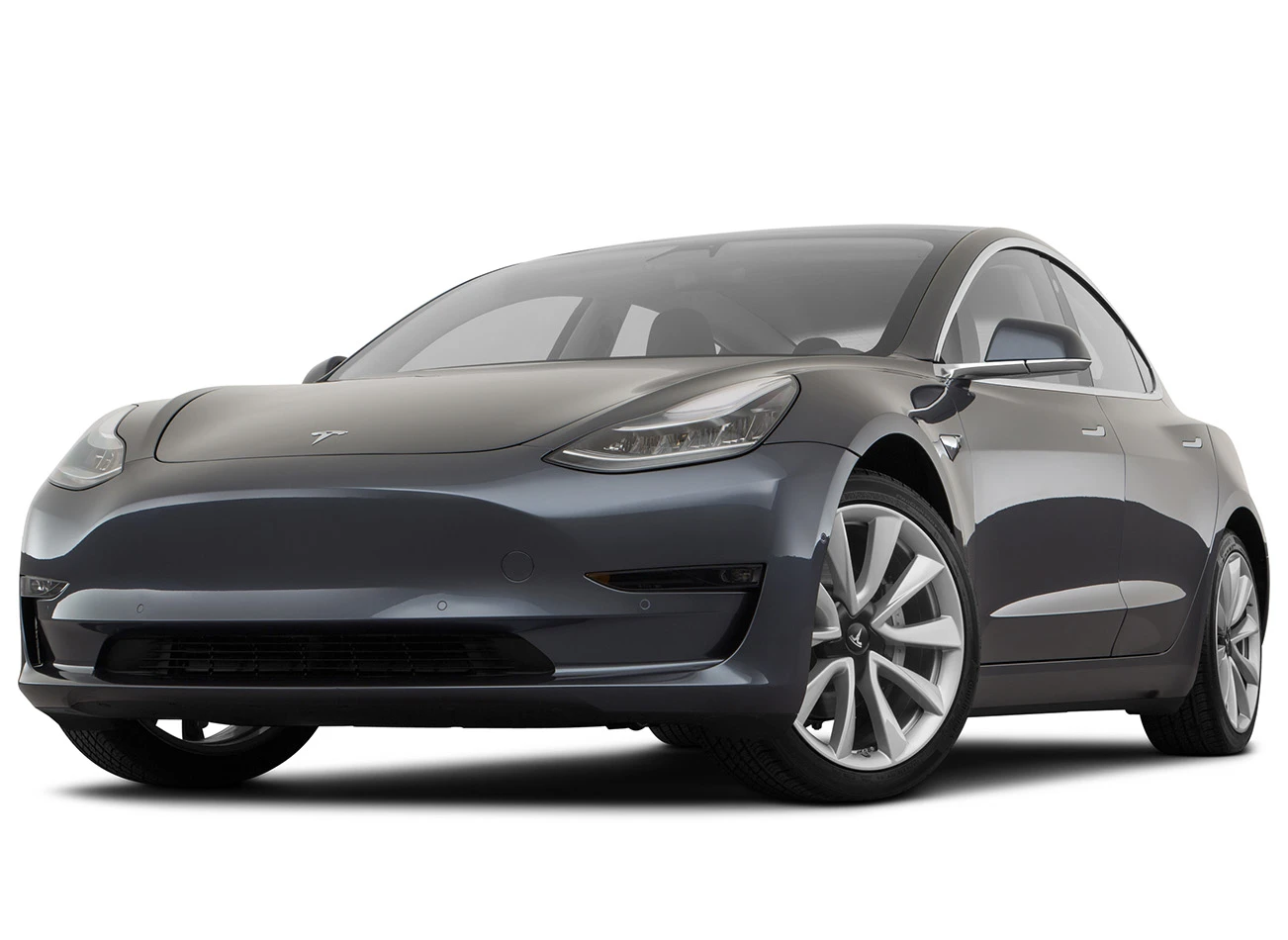 With 258 hp, 307 lb-ft of torque, and a maximum speed of 162 mph, the 2017 Tesla Model 3 leaps off the line, going from zero to 60 mph in around six seconds (according to the manufacturer, when new). The Model 3 is a sedan that drives more like a sports car. This is great if you want a spirited drive, and it's also immensely practical for cruising on the highway or climbing mountain roads.
3. Loaded with tech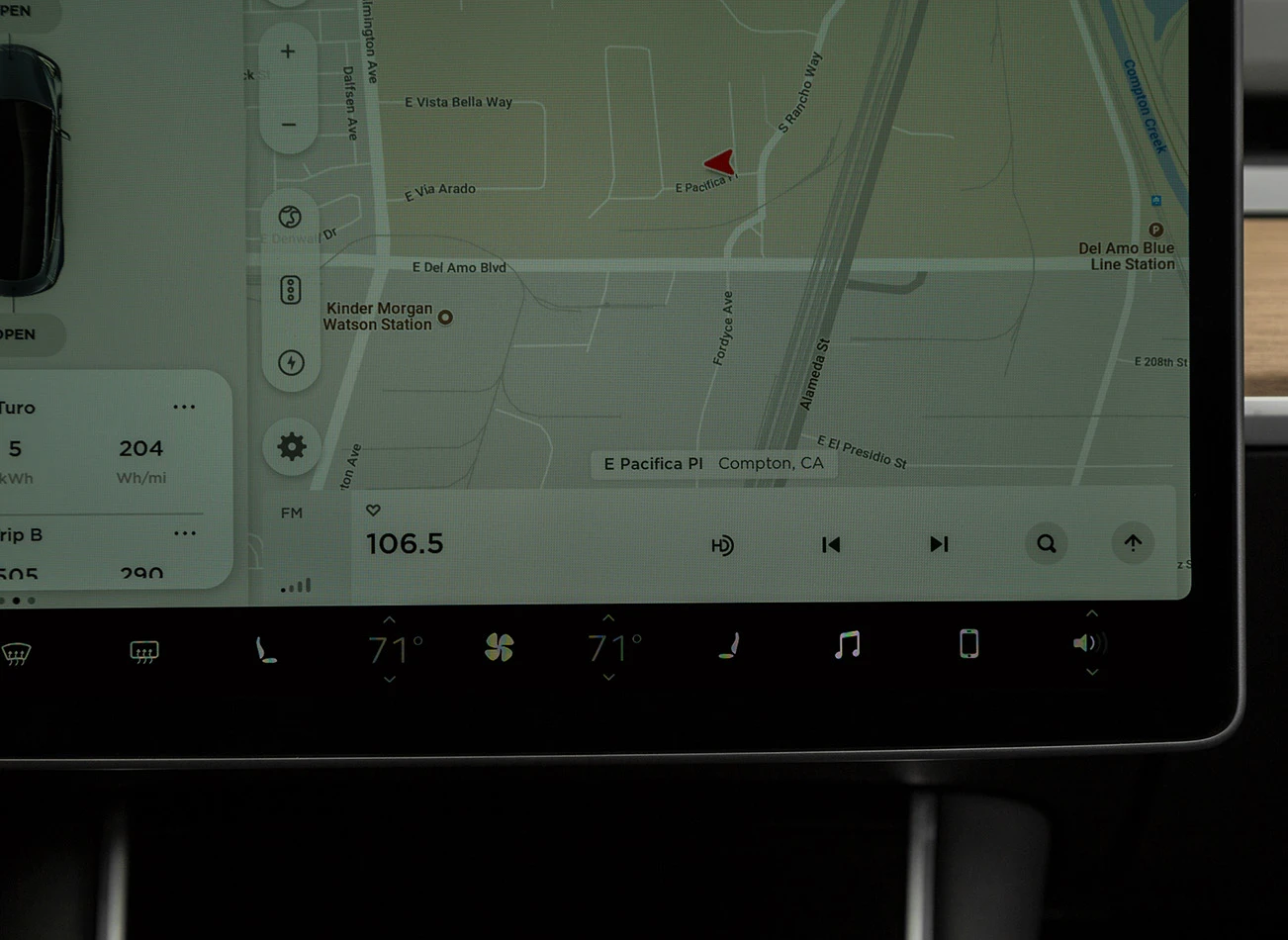 One of the defining features of the 2017 Tesla Model 3 is its 15-inch touchscreen. It's used to access functions that are on the dashboard of most cars, including climate controls and the sound system, as well as EV-specific details on the available driving range and state of charge. Tesla added some fun features like Dog Mode that lets you keep AC or heat on for your pooch while you run a quick errand. Plus, the technology in the car gets regularly updated as Tesla introduces new features.
4. Easy to charge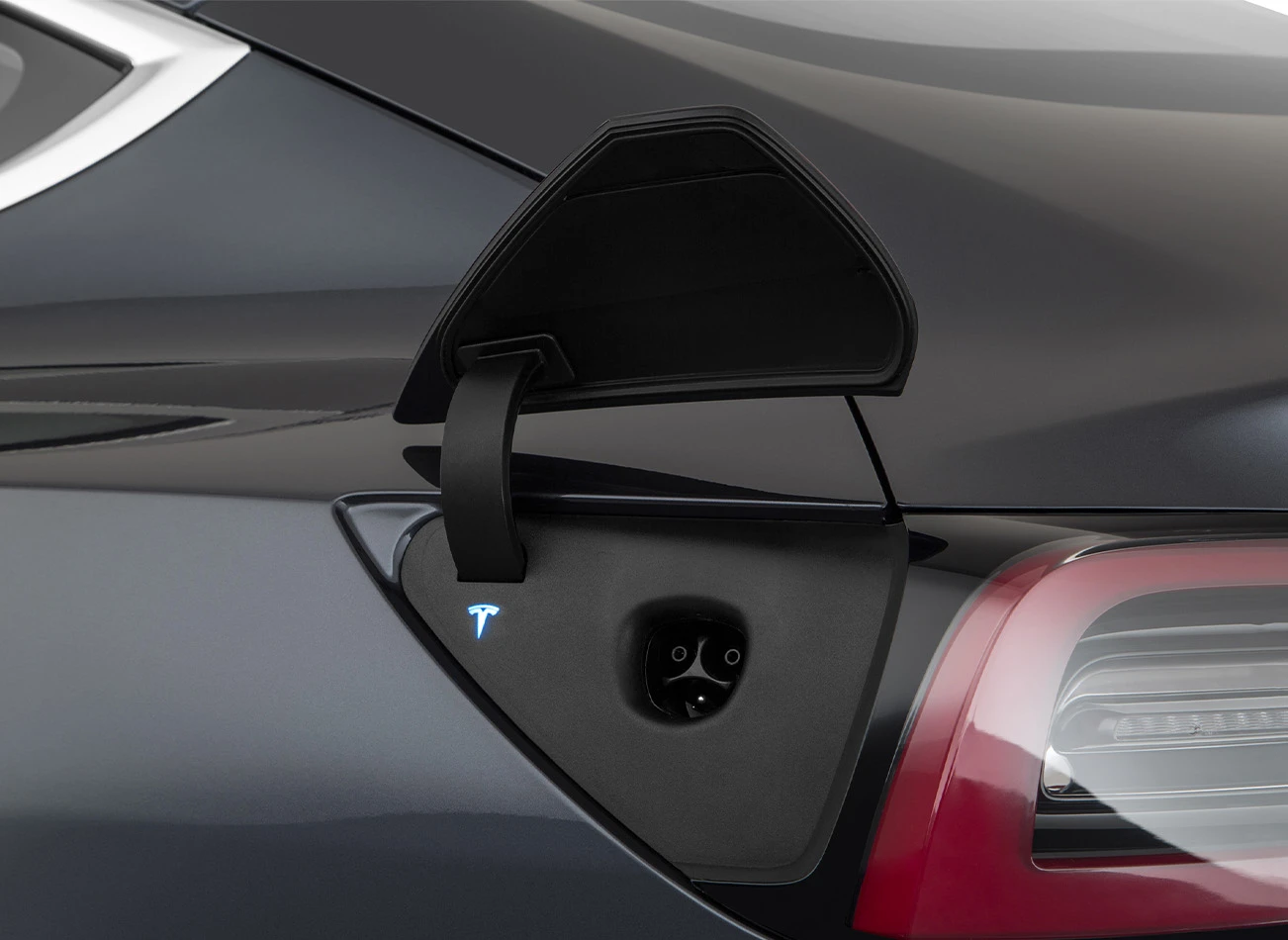 An EPA-estimated driving range of up to 200 miles on a full charge can take you and your 2017 Tesla Model 3 through all your errands, a long commute, or a day trip.
The Supercharger network has more than 1,000 stations in the U.S. and can charge a Tesla Model 3 up to 90 percent in around 37 minutes—just enough time for a lunch break (all according to the manufacturer). Going electric might feel like a big step, but Tesla makes it easy.
5. Plenty of space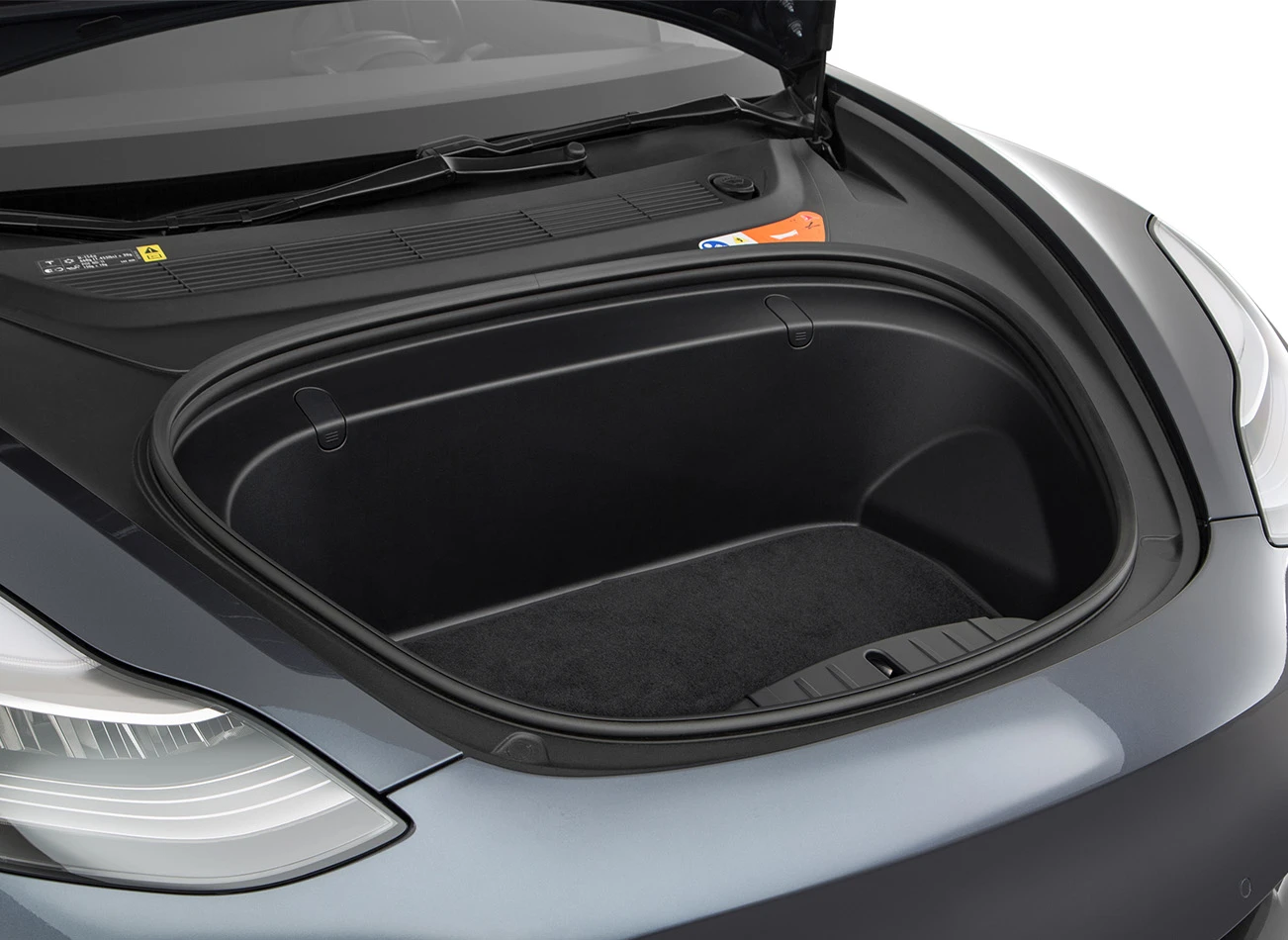 Forget tight little trunks and cramped back seats. The 2017 Tesla Model 3 has a total passenger volume of 97 cubic feet, with generous headroom, shoulder room, and legroom. The boxy trunk can fit boxes or suitcases, with a volume of 15 cubic feet. Folding down the rear seats lets you load longer items. And don't forget the front trunk (frunk)—it's lined with plastic and can hold a cooler, a suitcase, or groceries.