5 reasons to buy the 2019 Tesla Model 3
1. Long-range options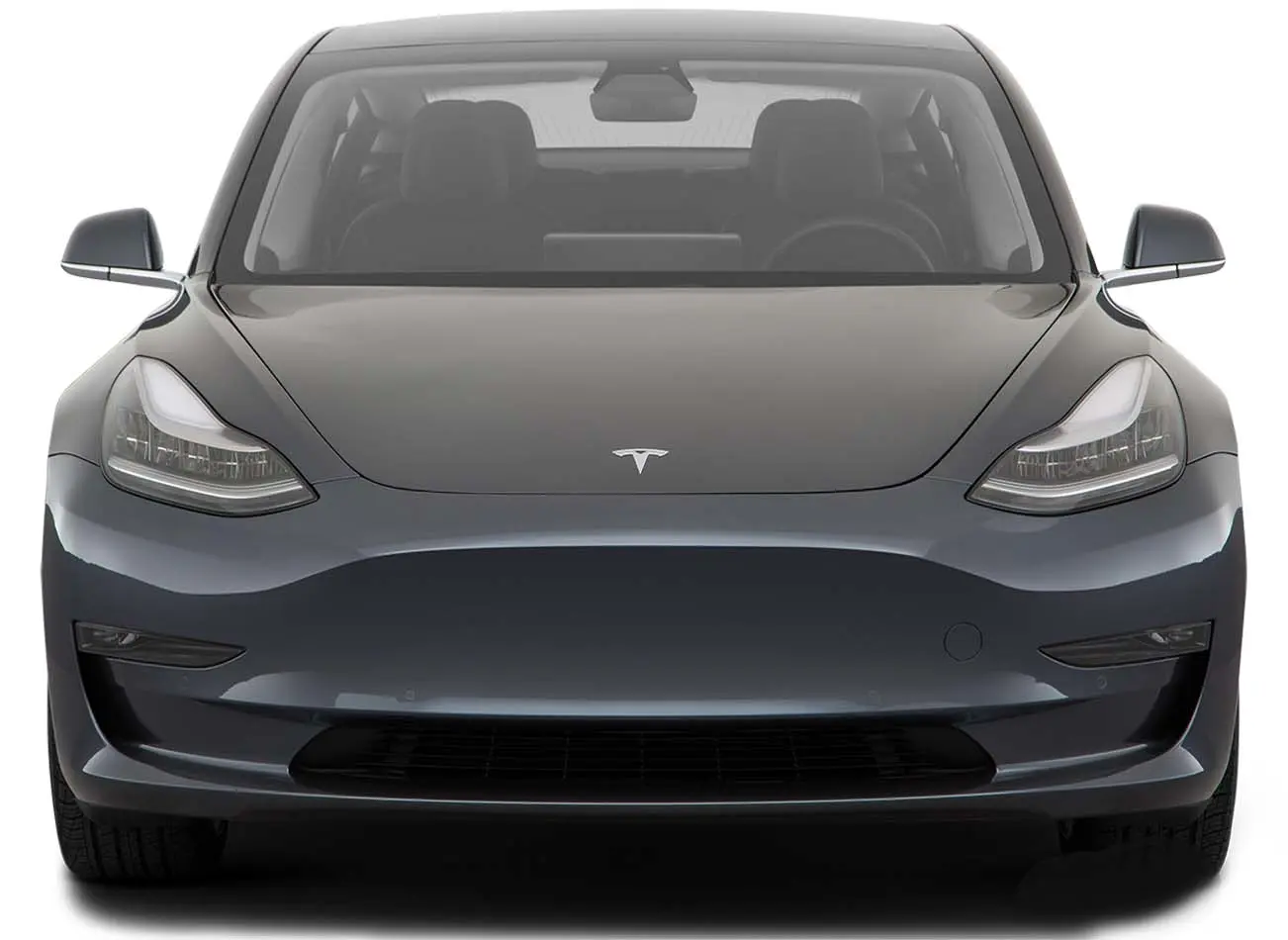 Planning your next journey in an electric car shouldn't come with compromises. The Standard Range and Standard Range Plus models for 2019 get an EPA-estimated 220 and 240 miles of range, respectively. Add to that an ever-evolving EV charging network and your next road trip may just be electric. The future is now!
2. Loads of tech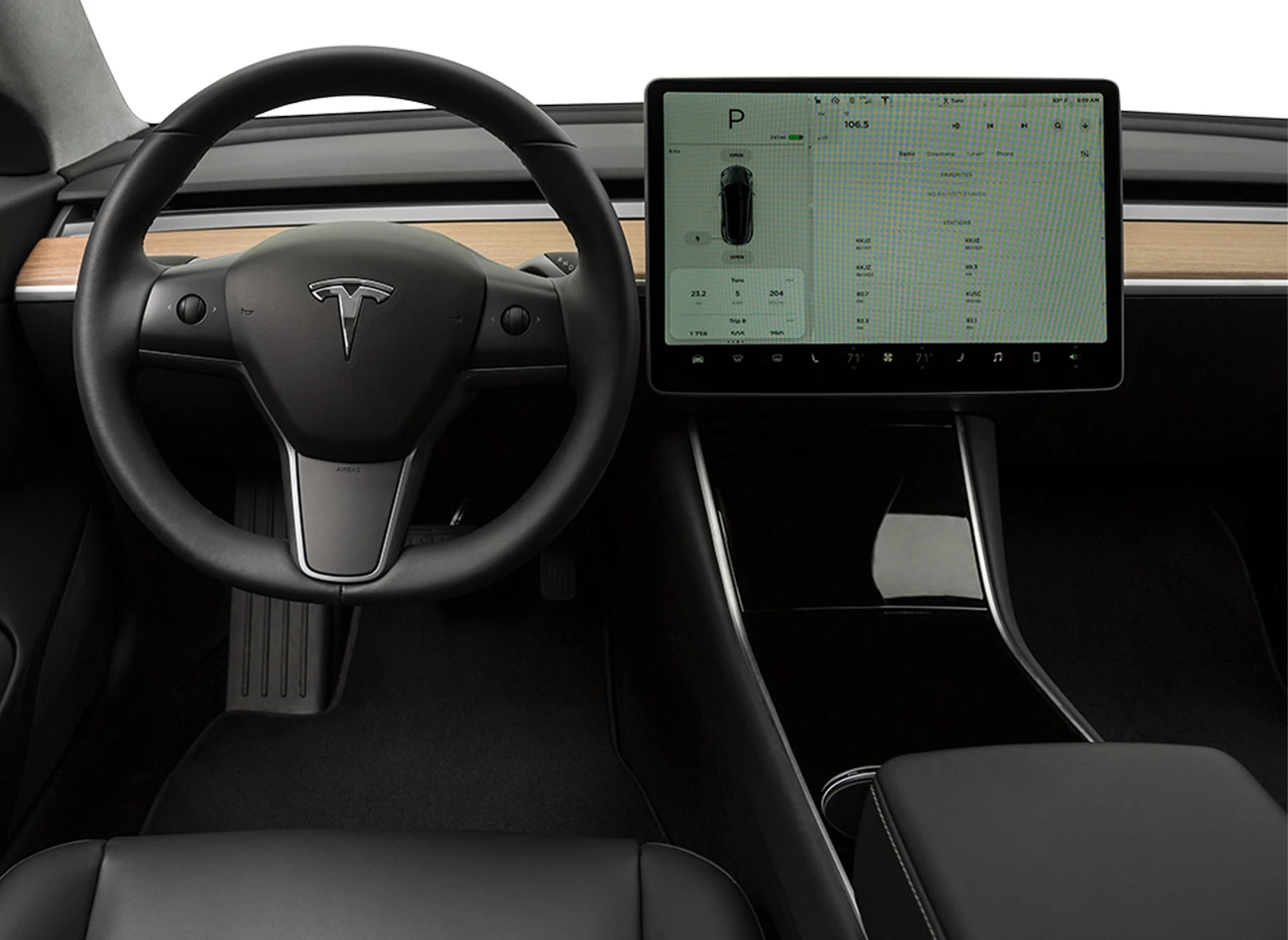 The Model 3 delivers all of the critical information via a massive 15-inch screen. With crisp resolution, an integrated navigation system, and some hidden fun, the Model 3 has various gadgets to keep every drive fresh and easy. You can even watch videos on that big screen while you're parked up or charging. It truly is a tech-focused vehicle in every aspect.
3 . AWD capability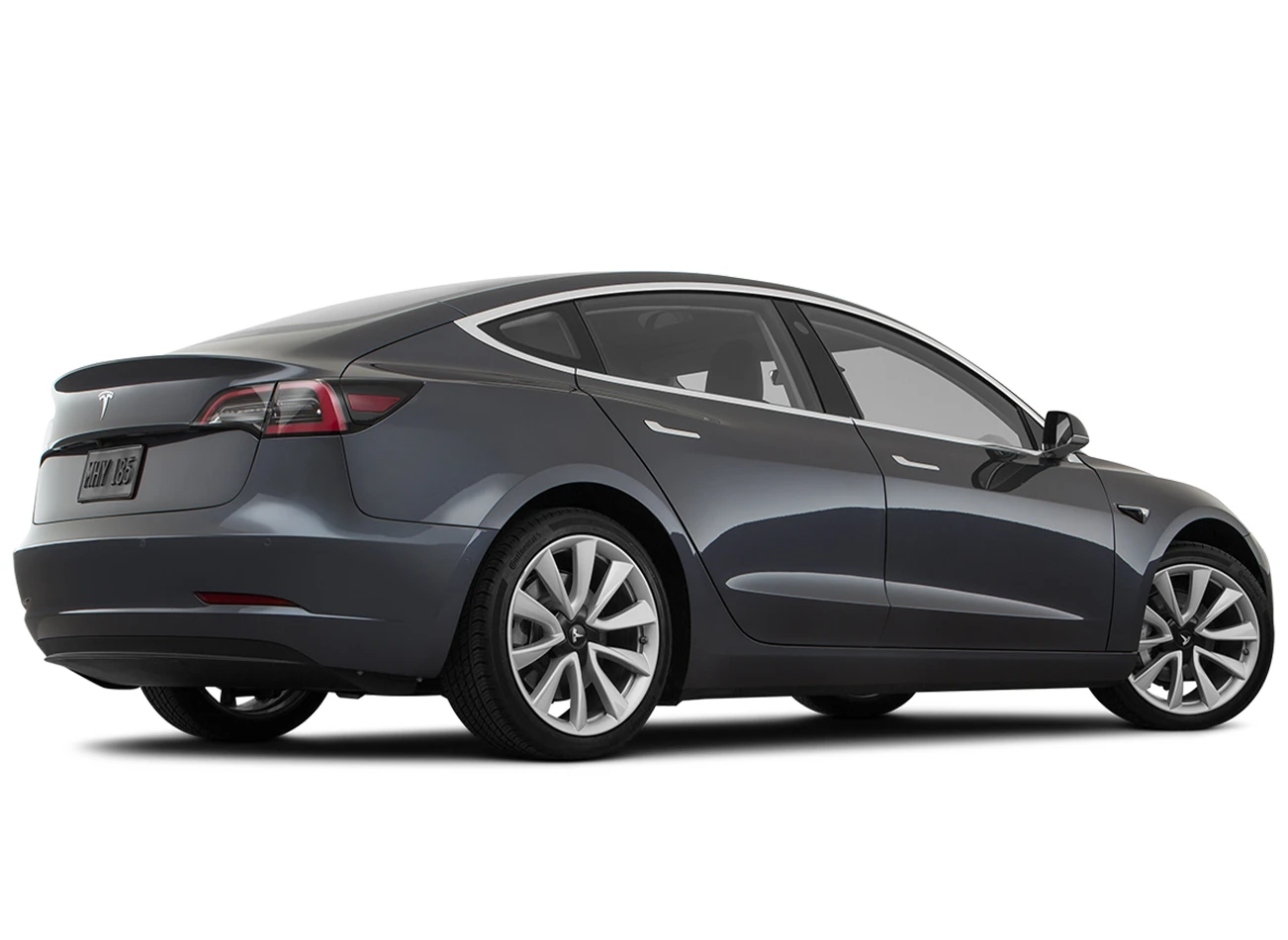 Both the Long-Range and Performance Model 3 versions feature optional all-wheel drive, so your vehicle can be ready for whatever comes your way. Powered by super-responsive, independent electric motors, the Model 3 is designed to instantly control torque to the front and rear wheels. That can mean better handling, traction, and stability control, regardless of the scenario.
4. Performance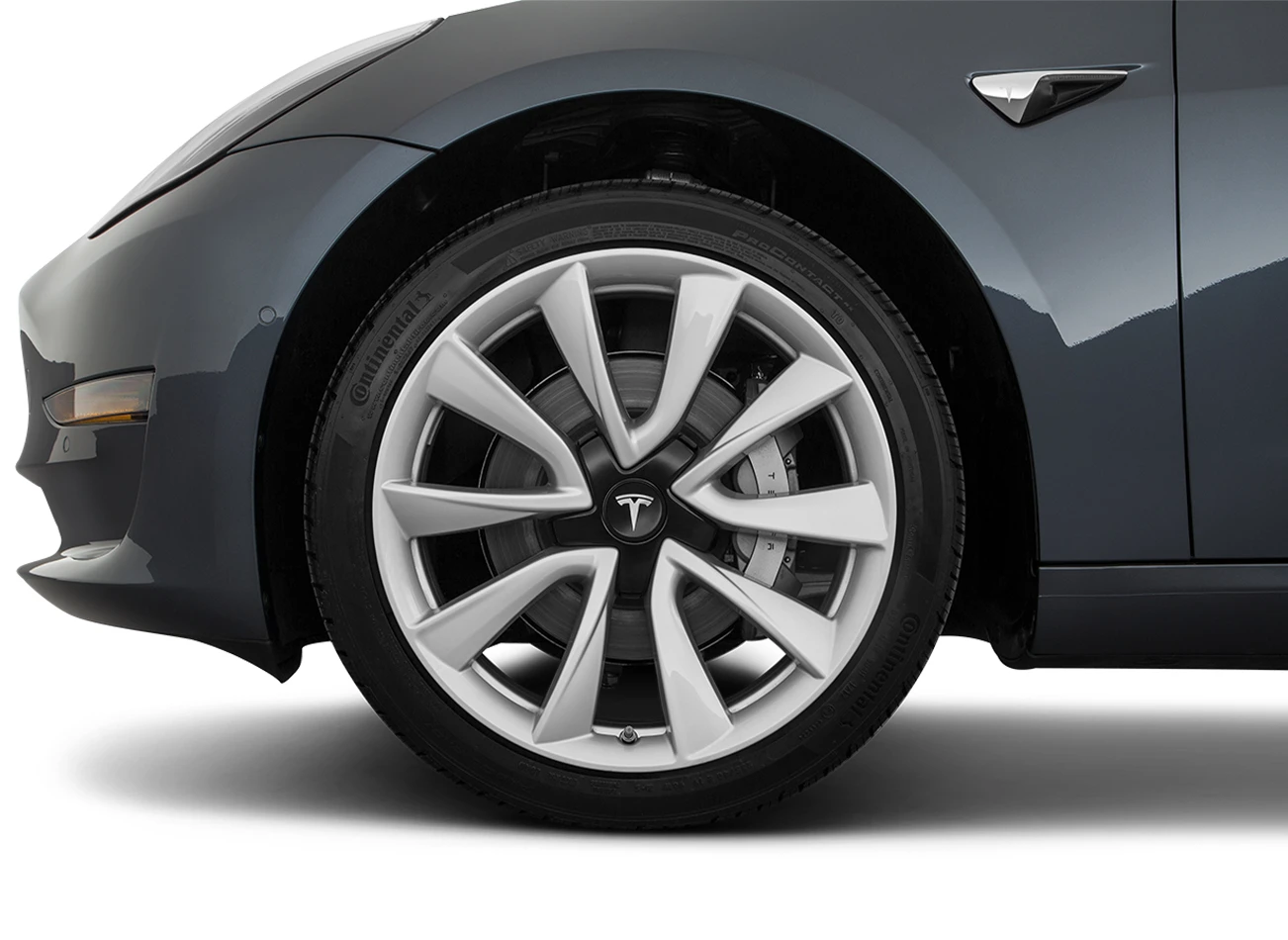 On the Performance trim, the Model 3 can go from zero to 60 mph in a blisteringly fast 3.1 seconds (according to the manufacturer, when new). The electric future is definitely not boring. The Performance trim also has bigger brakes, a lower suspension, and more add-ons to make things that much more fun.
5. Practical interior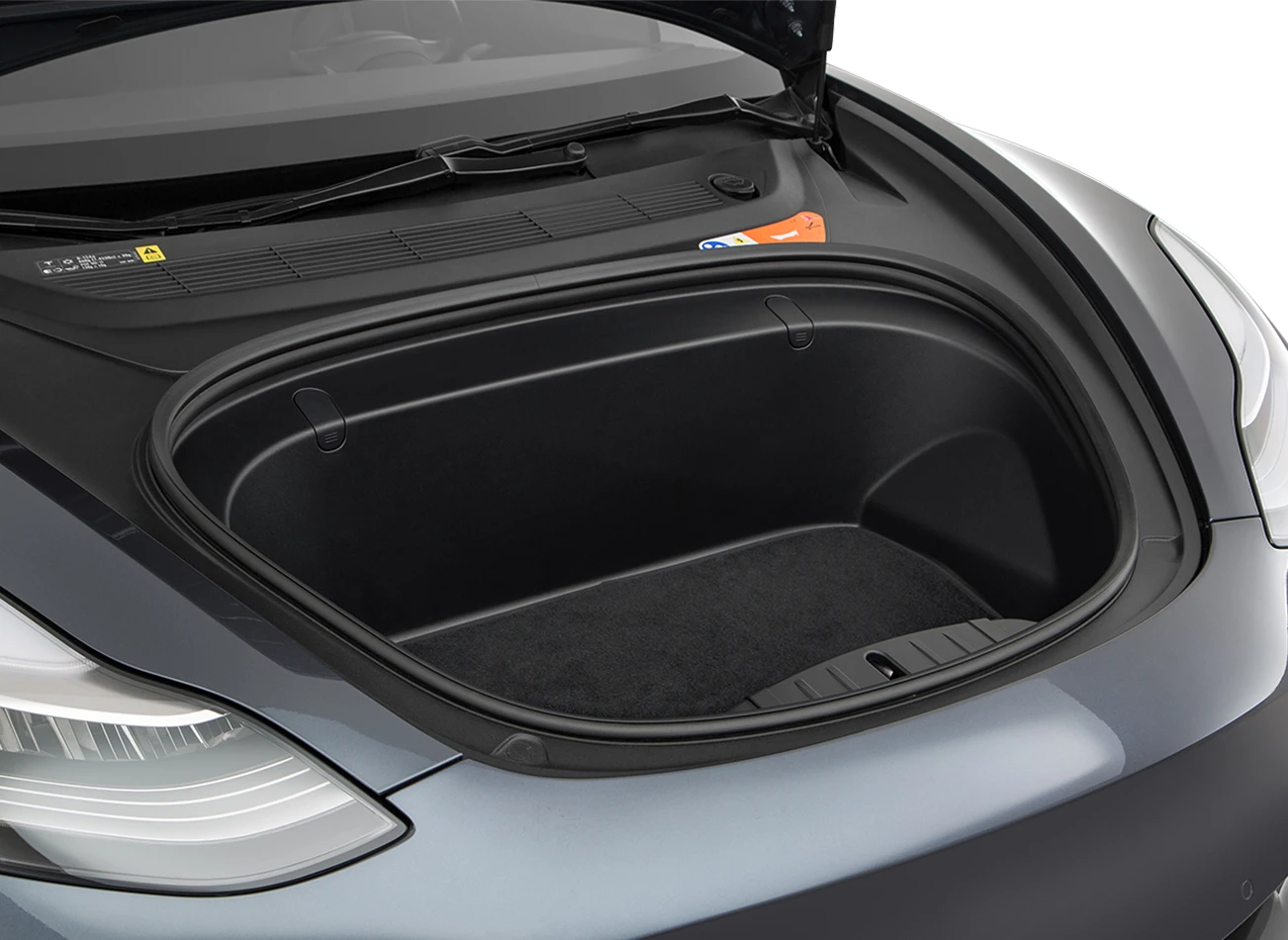 The 2020 Model Y's cargo space is pretty solid, with 43.6 cu ft with the rear seats folded. The number of storage options is significant, including additional storage under the rear cargo area, plus the front trunk ("frunk"). That means you can have plenty of room for your stuff on your all-electric road trip.
Color options
Exterior Colors:
Solid Black

Deep Blue Metallic

Red Multi-Coat

Midnight Silver Metallic

Pearl White Multi-Coat
Interior Colors:
Black with synthetic leather seat trim (black)

White and black with synthetic leather seat trim (white)
Interior Details
The 2019 Tesla Model 3 features standard interior bits like synthetic leather upholstery, a massive 15-inch touchscreen, dual-zone automatic climate control, 60/40 split-folding backs, and more. The 2019 Model 3 has 15 cu-ft of cargo space with all seats in place which increases to 43.6 cu-ft with the rear seats folded.
Child Seat Details
The 2019 Tesla Model 3 has two full sets of LATCH connectors for securing child car seats on the driver and passenger side with one additional seating position in the middle with a tether anchor only.
Performance
The base 2019 Model 3 goes silently from zero to 60 mph in just five seconds. Meanwhile, the upgraded Long Range Model 3 gets to 60 even quicker at four seconds, while the Performance models blitzes to 60 in just 3.1-seconds (when new).
The standard range 2019 Tesla Model 3 starts at an EPA-estimated 131 MPGe combined while that number drops a bit to an EPA-estimated 123 MPGe combined for the Mid-Range version. The Long-Range (AWD) and Performance (AWD) both net an EPA-estimated 116 MPGe combined.
Year comparison/generations
2017–Present Tesla Model 3 (First Generation)
The very first Tesla Model 3 came onto the market for the 2017 model year. Unlike a lot of automobile manufacturers, Tesla updates their cars on the fly, sometimes even during the model year. The 2017 model debuted in Long Range only.
For 2018 Tesla rolled out additional versions dubbed the Mid Range, Long Range, and Performance. Both the Long Range and Performance were available with AWD.
You'll get lots of great standard features on 2017–2021 Tesla Model 3s like cloth upholstery, automatic headlights and high beams, Tesla Theater (2020+), front and rear parking sensors, dual-zone automatic climate control, wireless charging pad (2021+), six-way manually adjustable front seats, and 60/40-split folding rear seats.