1. Comfortable ride for five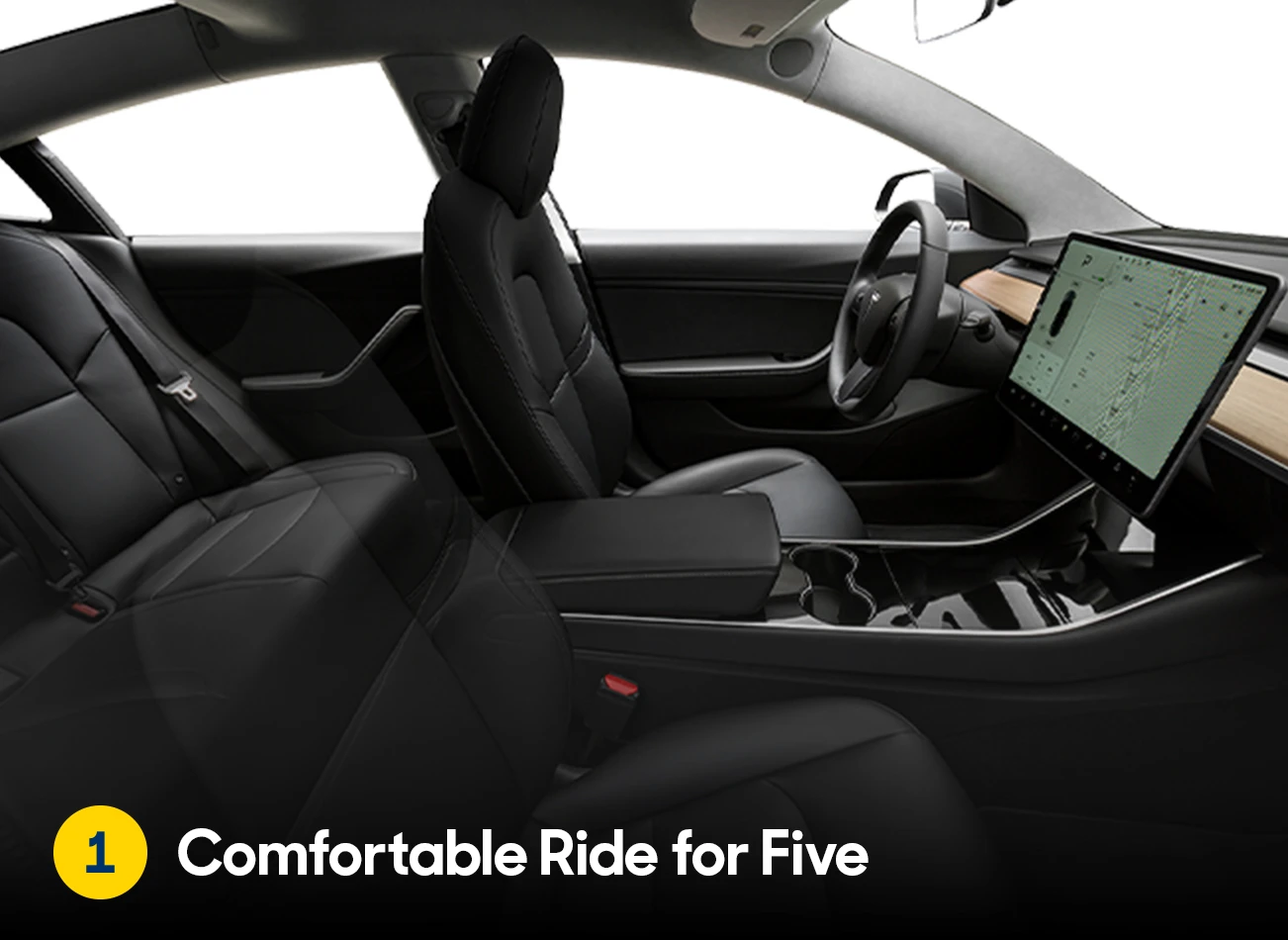 The 2020 Tesla Model 3 uses simplicity as the key to a comfortable and functional interior. Leather seating, on all trims, can be comfortable for both short and long trips. Passengers can set just the right temperature in the intuitive climate control system. The sky is the limit with the standard all-glass roof, helping the cabin feel roomy and open. Front and rear heated seats are available to keep everyone warm when the cold weather comes.
2. Double the fun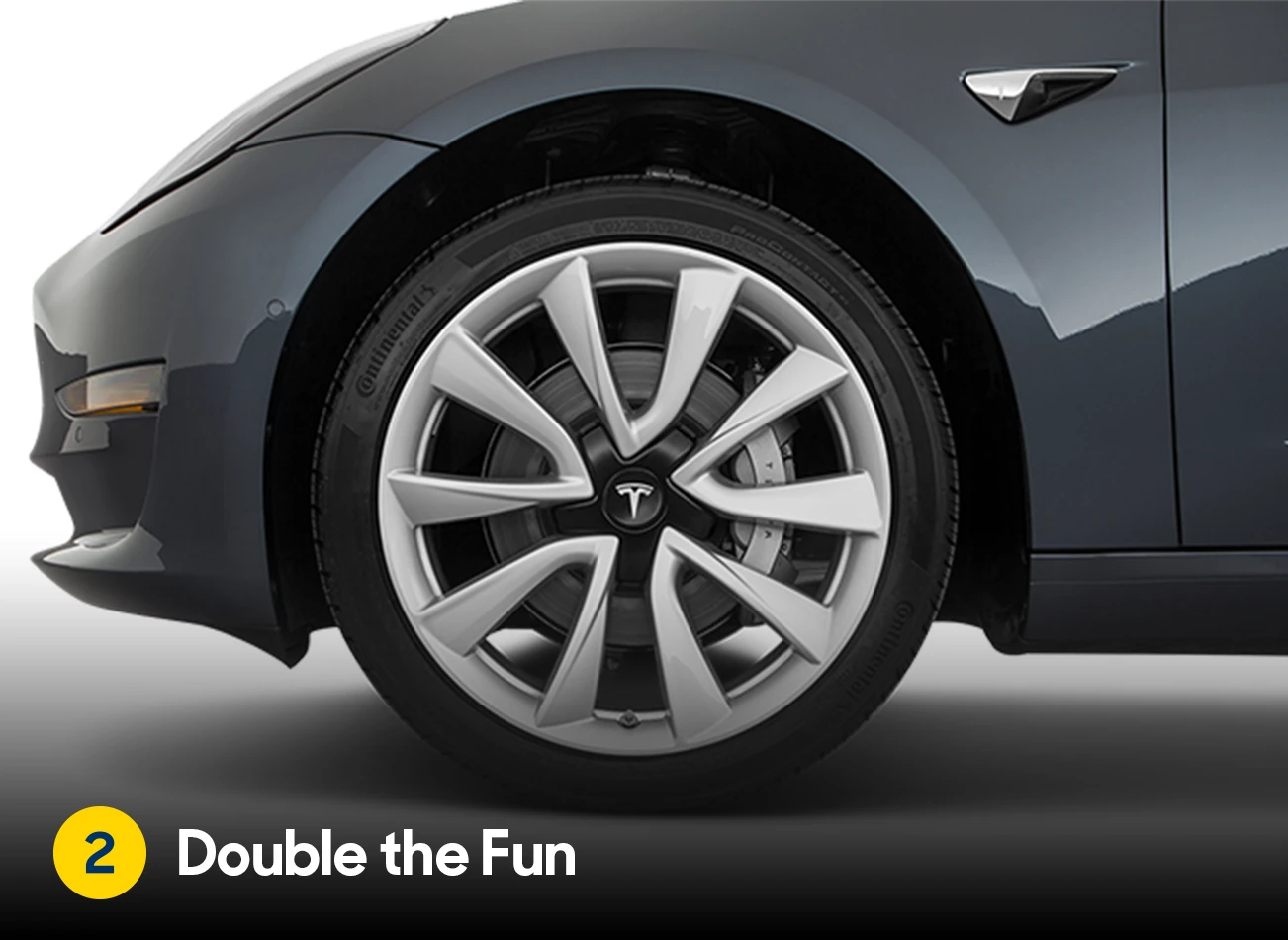 Why have one motor when you can have two? The 2020 Tesla Model 3 AWD models use electric motors on both axles. This intelligent AWD system reacts in as little as 10 milliseconds to changes in road conditions. Then, the torque gets moved to the wheels with the most traction. This helps you have a confident grip to handle what the road sends your way. This makes the Model 3 a great option if you regularly drive in poor weather.
3. Leading the technology charge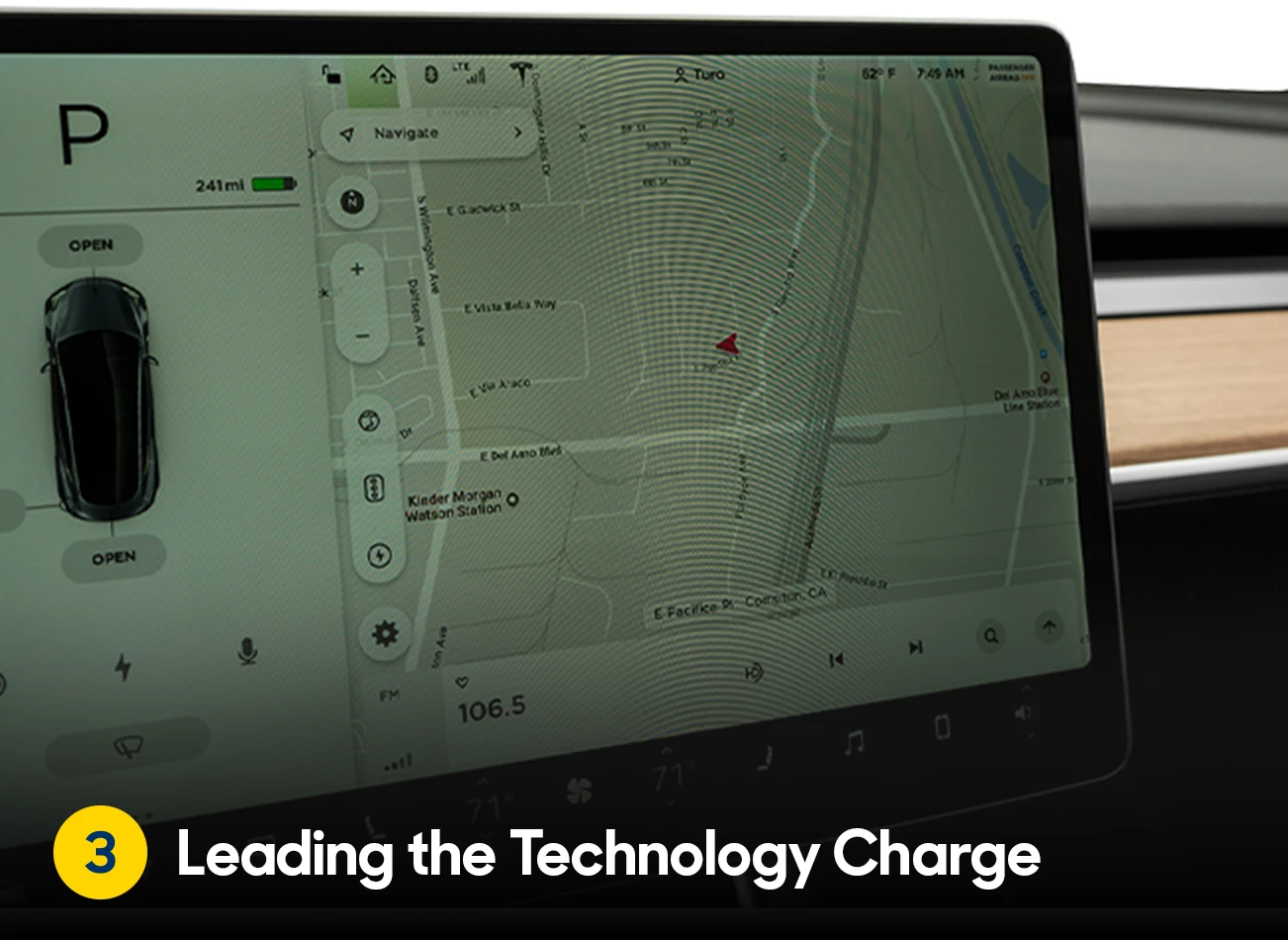 You don't have to be someone who keeps up with the latest tech to enjoy the 2020 Tesla Model 3. A center-mounted 15-inch touchscreen offers intuitive controls for most of the vehicle's features. Twelve ultrasonic sensors and 360-degree cameras feed the driver aids, too. Are you someone who needs the latest tech? Then you'll be pleased to know you can get the latest software updates directly from Tesla over the air so you won't miss out on any of the new features.
4. Driver longer, recharge faster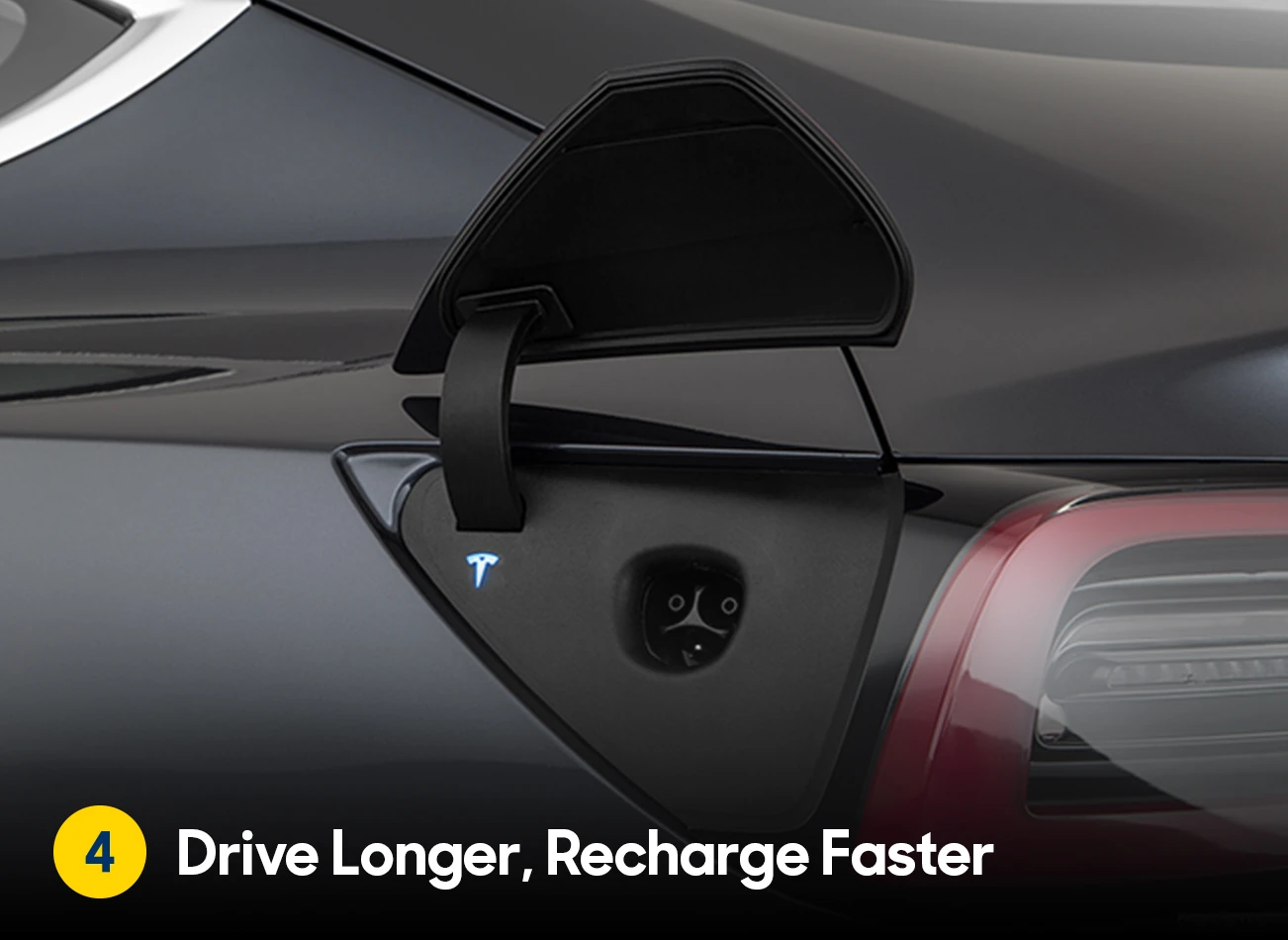 The 2020 Tesla Model 3 has an impressive EPA-estimated range. The standard 2020 Model 3 with a 54kWh battery has an EPA-estimated 250 miles of range on a full charge.
Choose the 2020 Model 3 Long Range, which includes a 79.5kWh battery, for up to an EPA-estimated 330 miles of range on a full charge.
When you visit one of the more than 20,000 SuperCharger stations across the continental US, you can recharge 175 miles of range in about 15 minutes.
5. Powered performance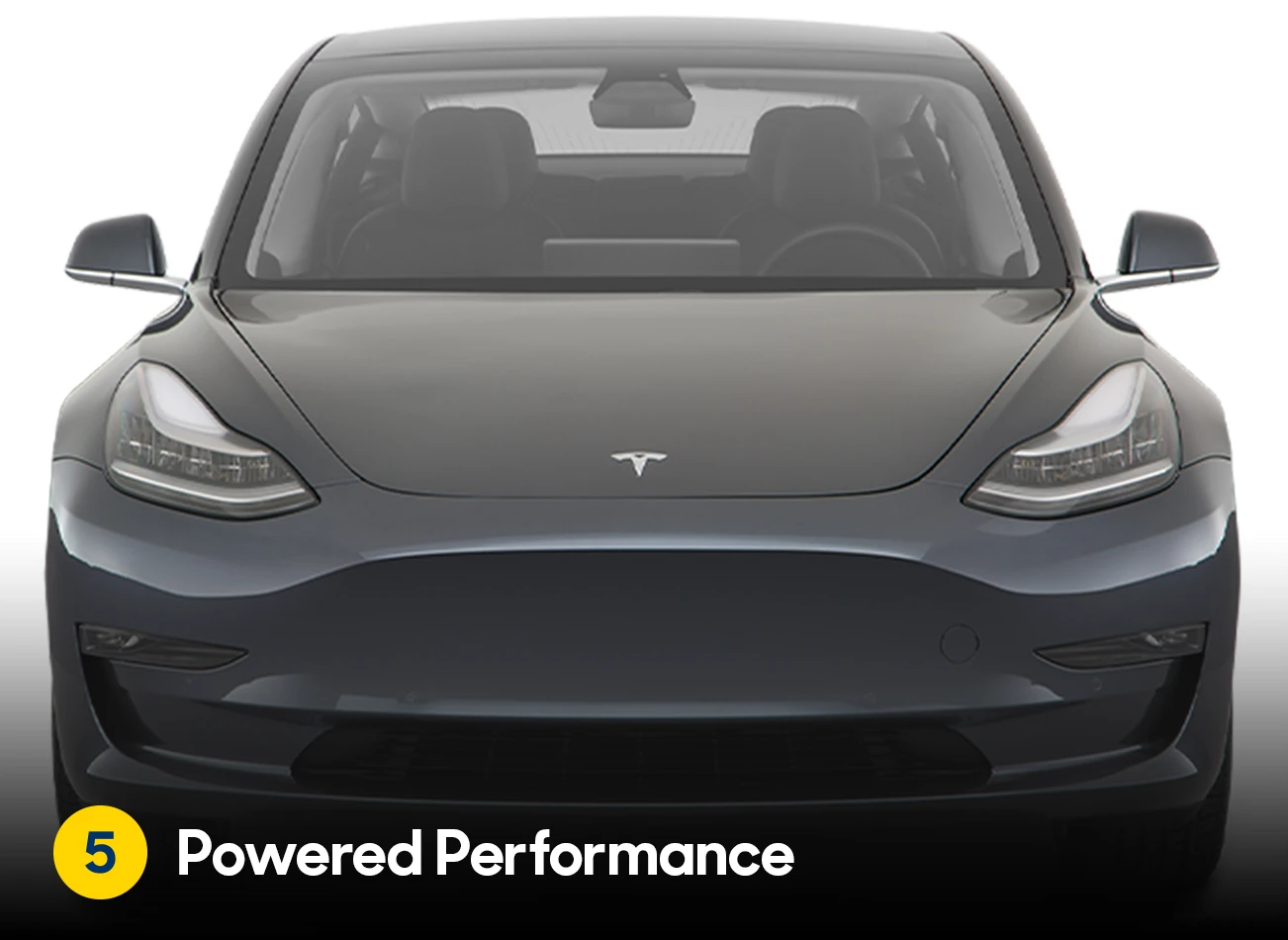 The 2020 Tesla Model 3 Performance lives up to its name. Accelerating to 60 mph from a stop takes just 3.2 seconds (according to the manufacturer, when new). A 211kW motor is combined with a 147kW motor, putting power to all four wheels, which can improve traction during aggressive maneuvers. Despite the battery's substantial weight, the 2020 Tesla Model 3 Performance can handle cornering with confidence.