1. Premium performance interior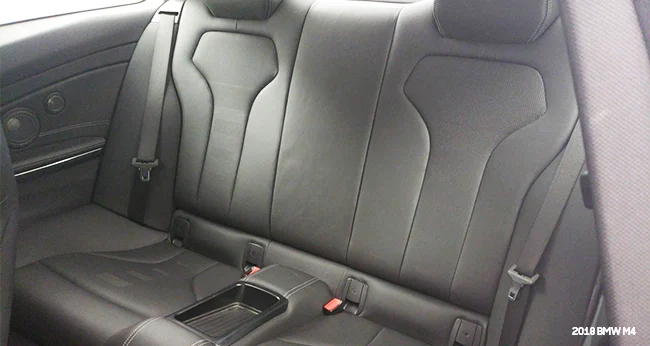 All BMWs come with finely appointed and well-engineered interiors but the performance-oriented M models get a little extra attention. 2020 M4s get competition sport seats that are heavily bolstered to keep you firmly planted in your seat when you're getting in some spirited driving or visiting the track. A black cloth interior is standard but leather is optional in ten different colors, including three two-tone interior color options that range from Sonoma Beige to Silverstone and Sakhir Orange. Choices of interior trim accents such as aluminum, anthracite wood, and carbon fiber help finish off the premium approach to the M4s interior.
2. Powerful twin-turbo engine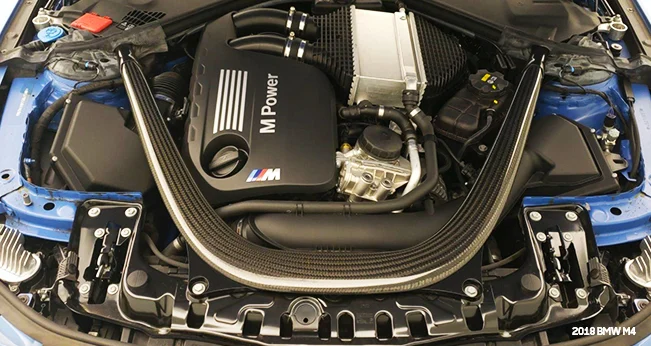 BMW M vehicles are synonymous with speed and power, and the 2020 M4 is no exception. All 2020 BMW M4s are equipped with a 3.0L straight-six engine that is force-fed by two turbochargers. Standard output for the 2020 M4 is 424 horsepower while those equipped with the optional Competition package produce 444 horsepower. The M4s engine isn't just about power figures alone; it's also equipped with a specially designed oil sump that is capable of keeping the engine properly lubricated on the race track.
3. Unique BMW M colors
The M4 is available with eleven different color options. BMWs look good in just about any color but if you want people to know that you're driving a sport injected M car, there are several BMW colors that are specially reserved for cars like the 2020 M4. Colors that are specific to the M4 include Sakhir Orange, Austin Yellow, Yas Marina Blue, and San Marino Blue Metallic.
4. Drop top or coupe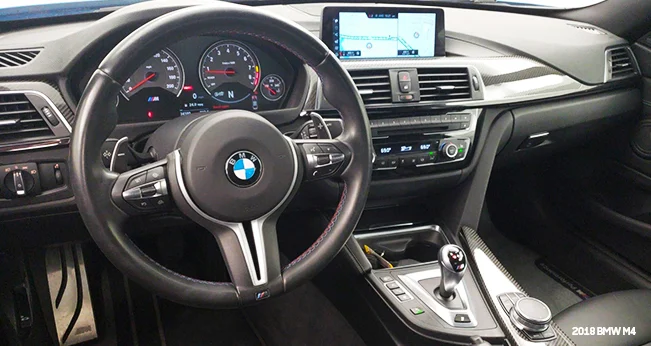 The 2020 BMW M4 is available both as a traditional sport coupe with a fixed roof or as a convertible with an automatic folding soft-top. If you're more of a hardcore driving enthusiast, the coupe is lighter and the fixed roof provides more rigidity for aggressive driving. The M4 convertible has the benefit of being able to drop the top with a touch of a button to enjoy having the wind blow through your hair as you blast down a canyon road.
5. Driver-assist technology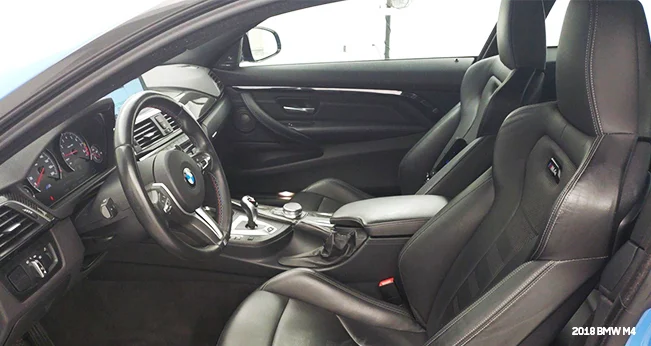 Owning a sports car doesn't mean that you have to sacrifice the latest in driver-assist aids. The 2020 BMW M4 is well equipped with driver-assist aids that help you keep your pride and joy in ship shape and dialed in with the traffic patterns around you. Forward-collision alert with automatic emergency braking is standard, as is lane-departure warning. A 360-degree camera is also available on M4s equipped with the Executive package and includes a feature that will park the car for you, taking the guesswork out of those tricky parallel parking scenarios.