1. High-class styling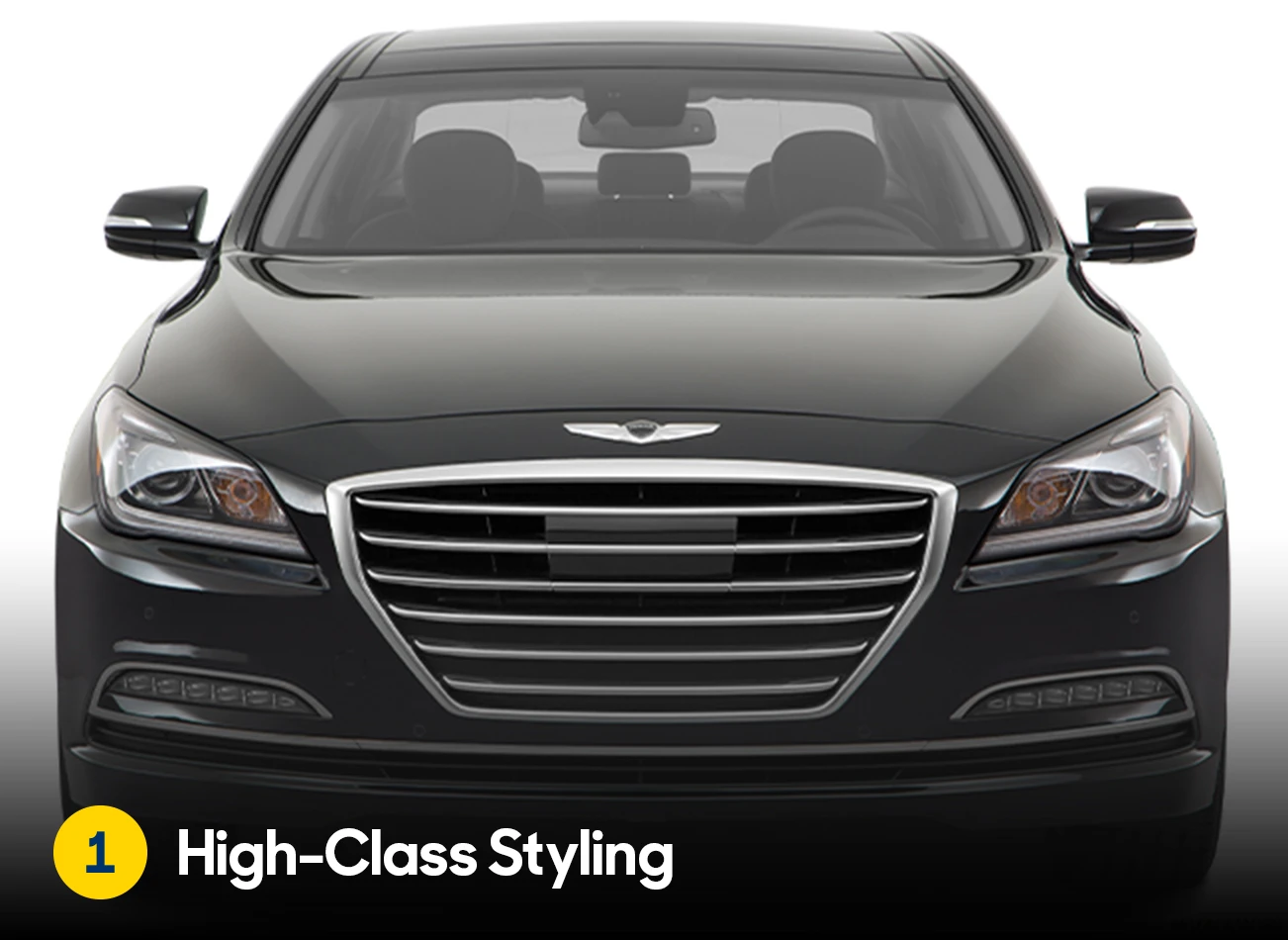 One of the 2017 Genesis G80's standout features is its styling. The G80 is an attractive car with a long, unobstructed body line that extends from the trailing edge of the headlight to the leading edge of the taillight. From the front, the large, shield-like grille conveys a dominant presence on the road, and the car's overall wide stance and stylish headlights set the 2017 Genesis G80 apart from the pack. This luxury car will look great on the road or parked in front of your house.
2. Cutting-edge driving aids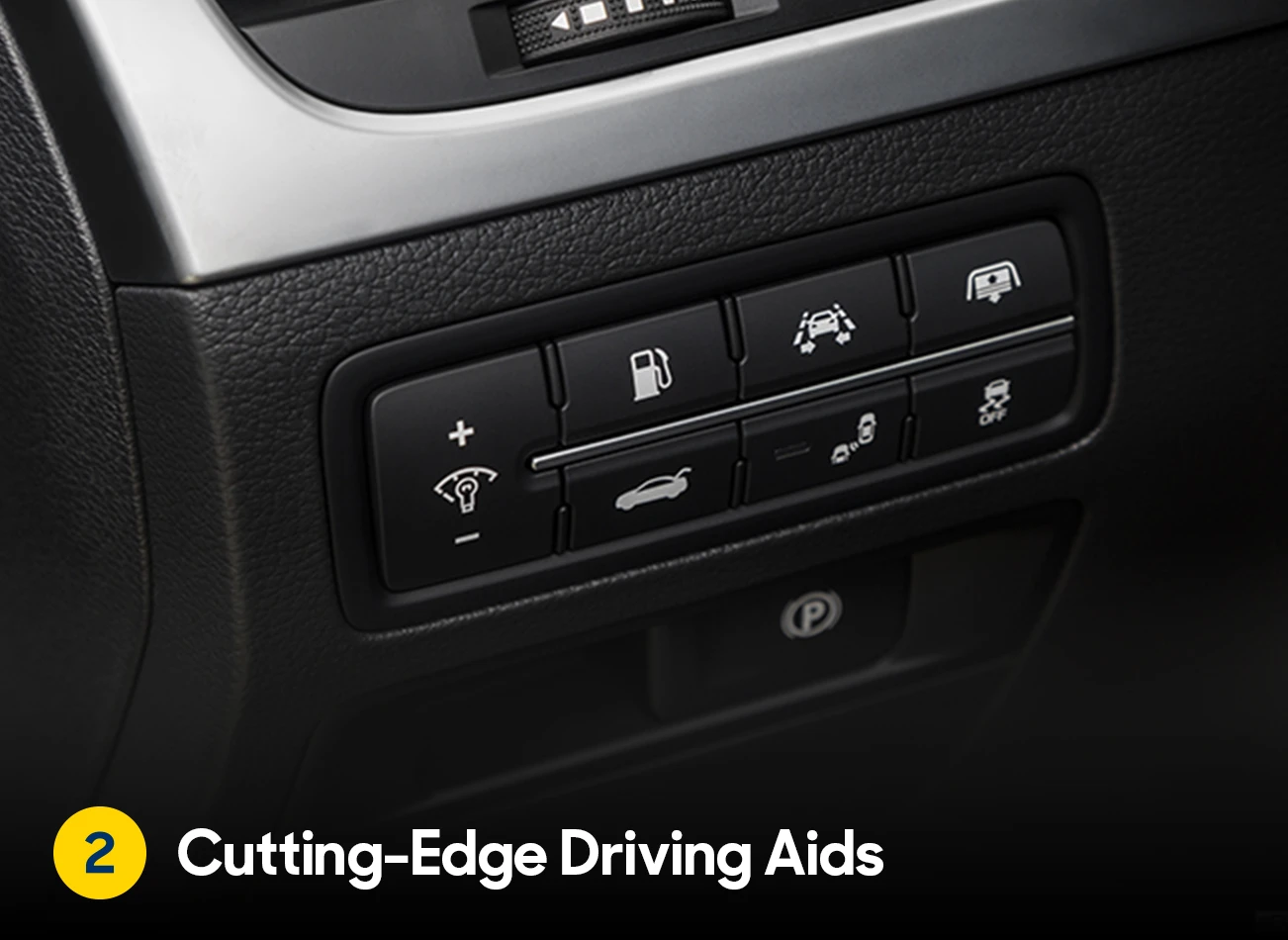 High-tech driver aids are standard on the 2017 Genesis G80, including features such as automatic emergency braking, lane-keeping assist, adaptive cruise control, and blind-spot detection. Plus, automatic high beams can provide maximum visibility when you're driving in the dark. Rear cross-traffic alert is also a standard feature on the 2017 G80, so you can back up easily even when your view is obstructed.
3. Serene interior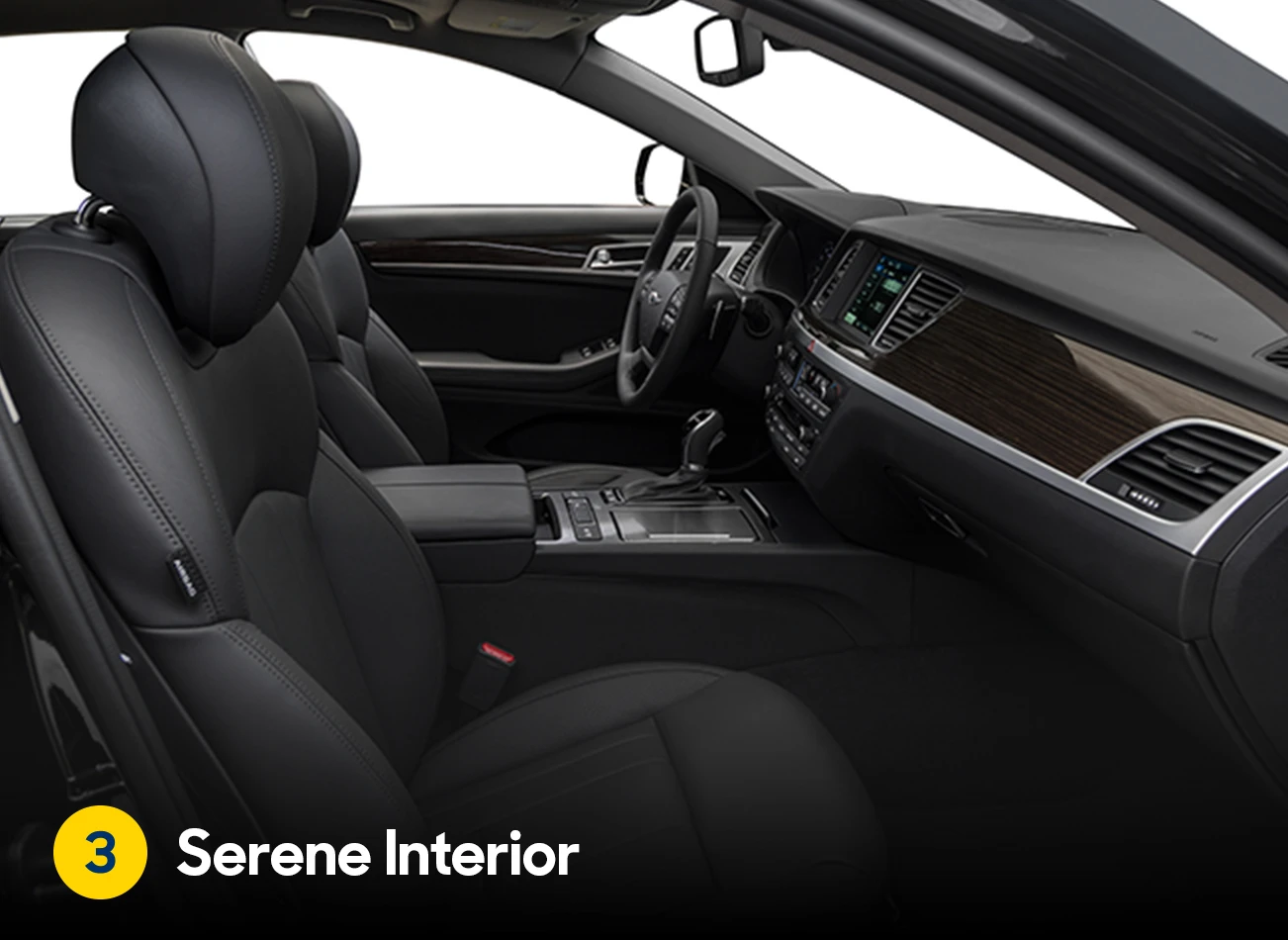 The 2017 Genesis G80 has a finely appointed, quiet cabin. Leather seats are a standard feature; premium French-stitched leather is optional. The interior can shield you and your passengers from the hustle and bustle of the outside world, offering a pleasant atmosphere for road trips as well as your daily commute. The optional panoramic sunroof can bathe the cabin in natural light, and optional premium materials such as open-grain wood and matte-finish metals provide the ultimate attention to detail.
4. Plenty of space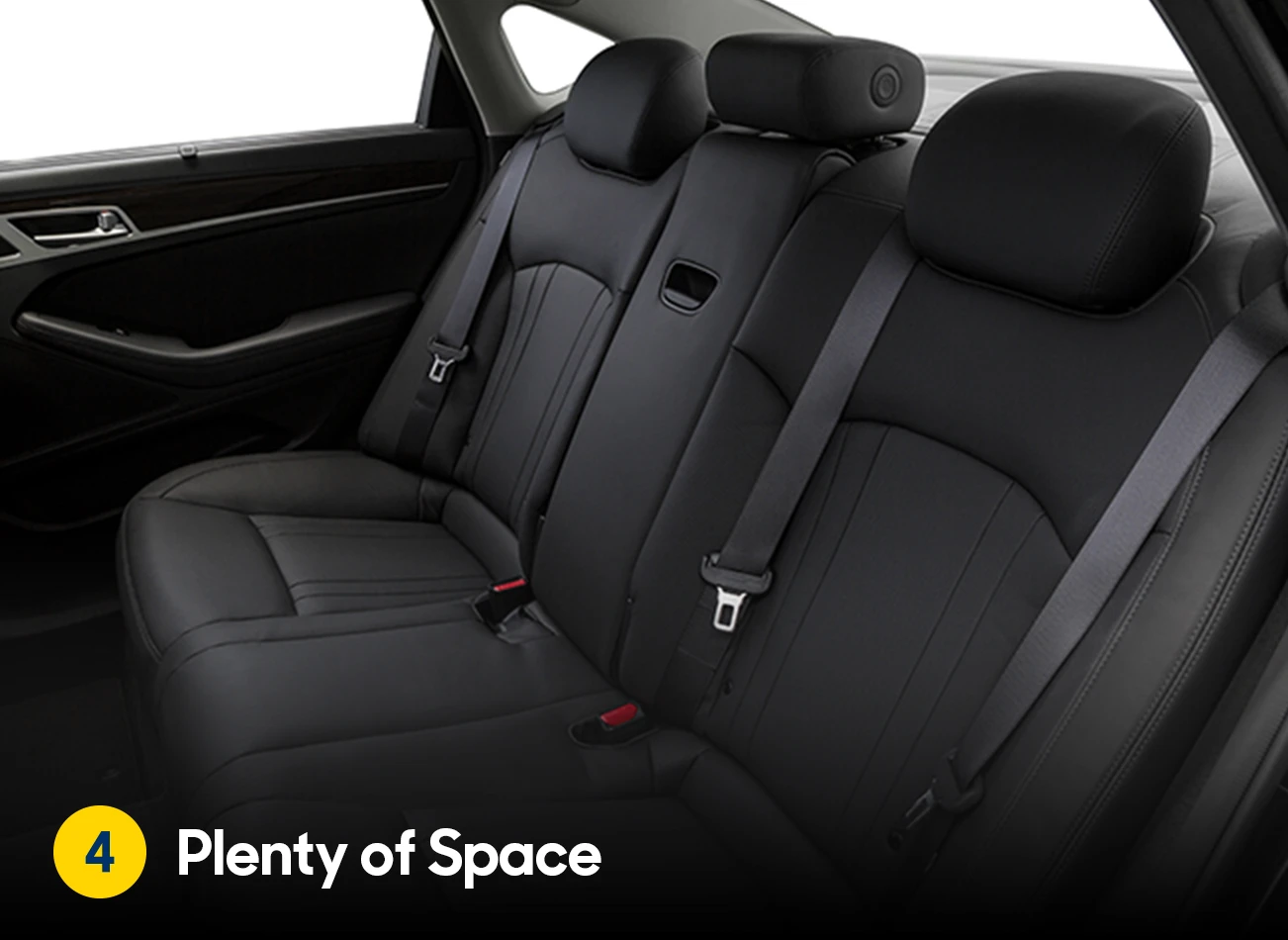 Another feature you may love in the G80 is its roomy interior. The 2017 Genesis G80 comfortably seats five, with four of those seats capable of transporting adults. Interior legroom on the 2017 G80 includes 35 inches for the rear passengers and 45 inches up front. To top it all off, the large trunk has plenty of room for your passengers' belongings, with 15.3 cu ft of space.
5. Powerful engine options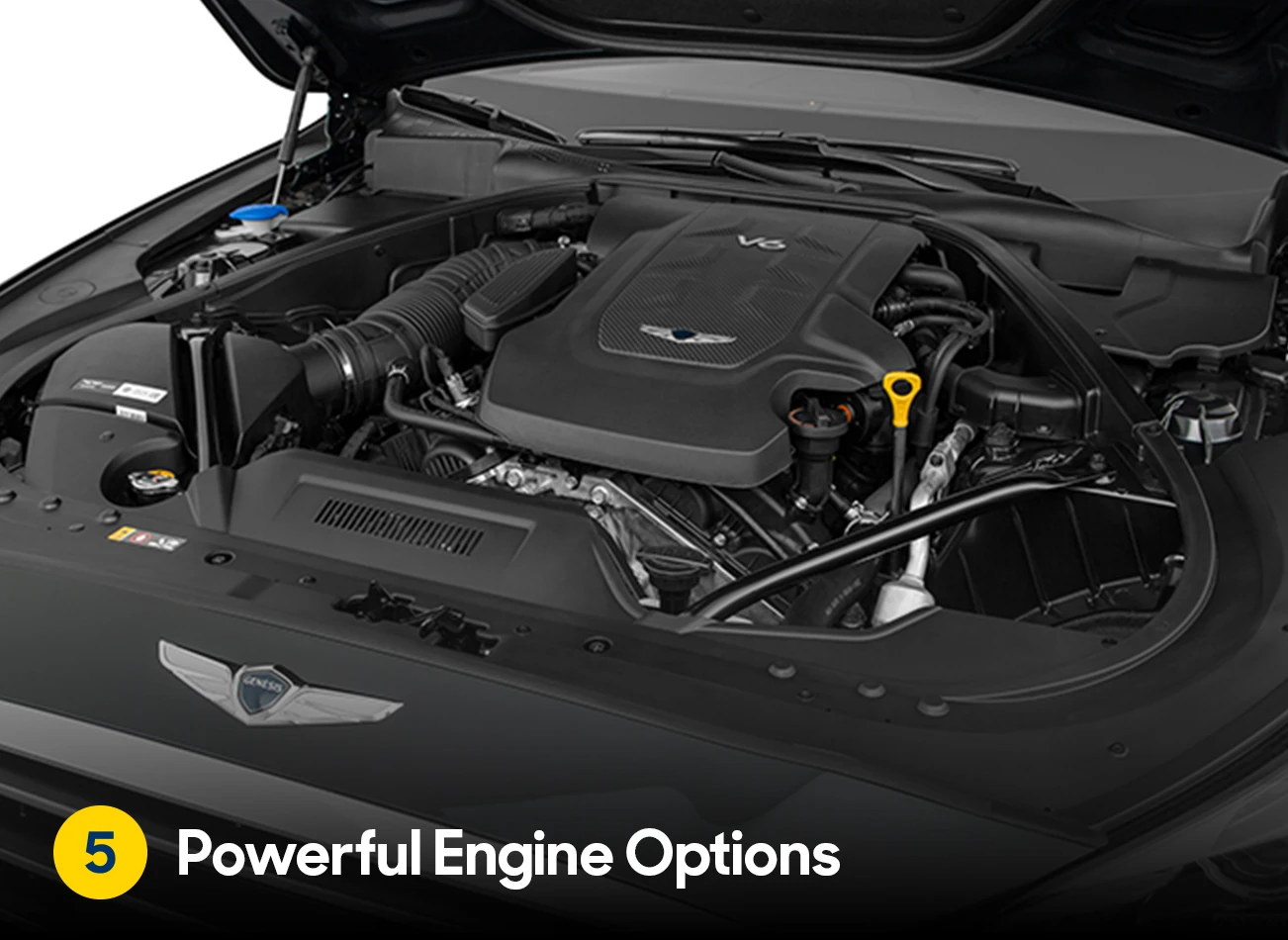 Both engine options for the 2017 Genesis G80 pack plenty of punch under the hood. The standard 3.8L V6 engine churns out 311 hp and is available with all-wheel drive. An optional 5.0L V8 is also available, producing 420 hp and 383 lb-ft of torque. If all-wheel drive is a necessary feature for you, you'll want to stick with the V6, as the V8 is only available with rear-wheel drive.