1. All the comforts in an all-electric package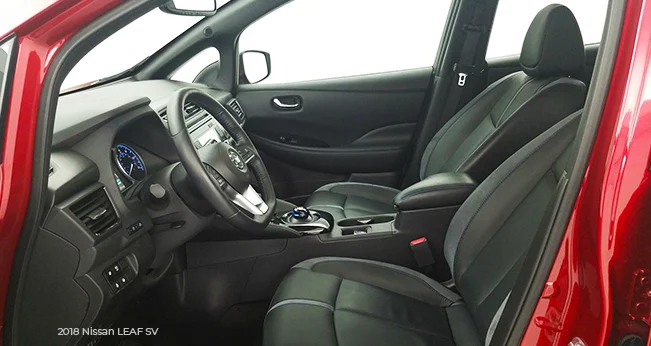 The LEAF will check all of your boxes if you're seeking a vehicle that can be comfortable and roomy, with a peppy electric motor that easily propels it down highways and country roads alike. In the second generation (2017–present), Nissan has continued to improve the LEAF in meaningful ways to its customers.
2. Room to move
With 23.6 cubic feet of cargo space when the second-row seats are up and 30 cubic feet with the seats down, there is plenty of room. Nissan says the cargo space fits four golf bags or an adult-sized bicycle when the seats are tucked in. With a 60/40 split option, you can use your LEAF in a variety of ways.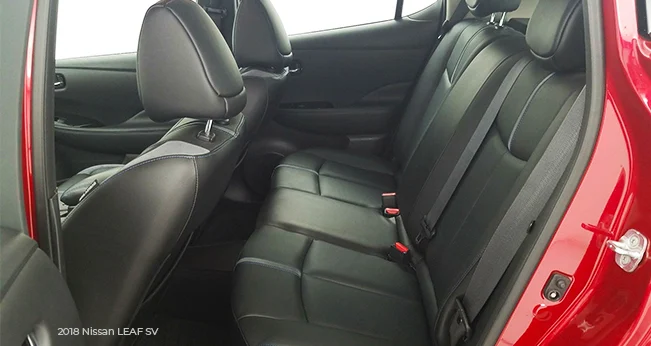 3. Torque and power
A zippy electric vehicle, the LEAF delivers low-end torque, which propels the car forward quickly and smoothly. That instant power gives you satisfaction as you get a jump on every drive you make from the start. A low center of gravity adds stability and enjoyable handling to the ride in your LEAF.
4. Three distinct operational modes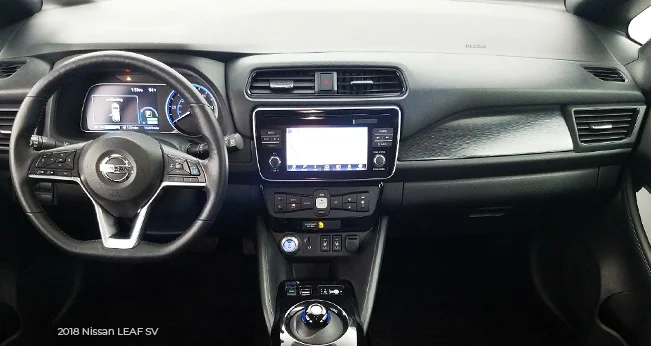 Normal drive mode is the de facto setting. Eco mode reduces power output and increases regenerative braking to give you back a little range. B-mode, the most unique of the three, engages regenerative braking during deceleration.
5. Pro-Pilot Assist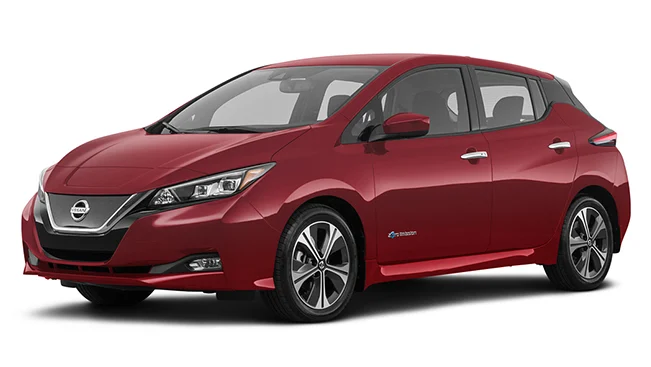 Nissan's ProPILOT Assist feature is available on the 2019 LEAF SV trim and above, adding driver-assist technology to the mix. This innovative system combines smart cruise control and lane-keeping, gently reducing stress and fatigue by helping the driver steer even as their hands are on the wheel. By minimizing driver tiredness, ProPILOT Assist is making driving more fun, allowing for longer road trips and adventures.