1. A peaceful ride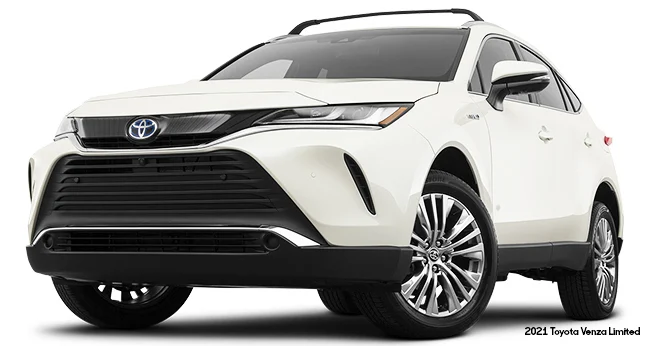 Enjoying a graciously quiet cabin is something hybrid and electric vehicle owners love to boast about. And why not? The 2021 Toyota Venza has layer upon layer of noise dampening features. It's structurally designed to minimize road vibration, insulated from tire noise, and further protected from wind with acoustic glass windshields. On top of this, further sound-blocking elements are added throughout, including a floor silencer pad, and sound-absorbing insulation around the engine. The result? A stunningly calm cabin that your passengers won't stop talking about.
2. Driving statistics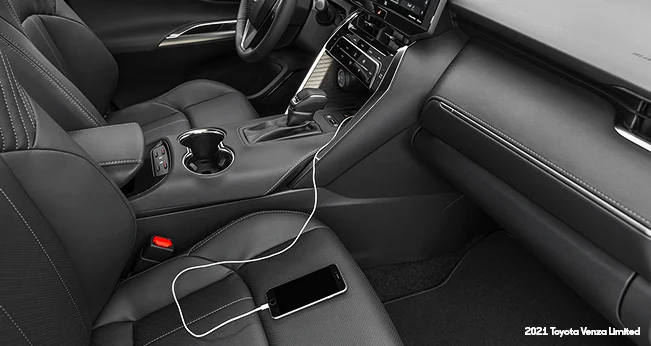 If you want to get the most out of your new hybrid and love statistics, switch on the Venza's Predictive Efficient Drive (PED) system. PED analyzes driving habits, memorizing repeated routes, roads, and traffic conditions. This makes battery charging smarter because knowing when slow-downs and stops are most likely to happen allows systemic reductions in energy consumption. Pretty cool, huh?
3. Thoughtful comfort touches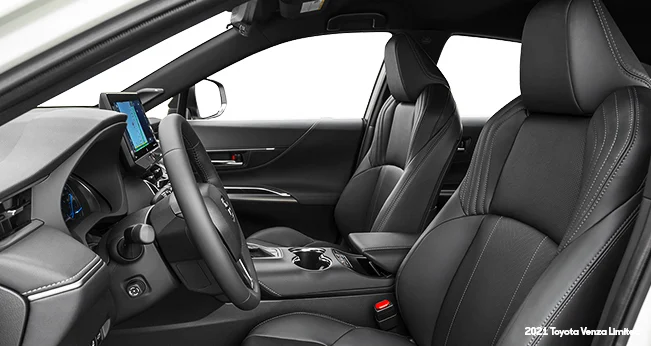 The Venza's interior has a luxurious look yet feels supremely comfortable for you and your passengers. Step into or out of the driver's seat and the Venza will automatically slide it back first to ease your entry or exit. Start the engine and your seat automatically returns to the last driver setting. With a total of eight cup and bottle holders, a spacious center stack tray, and full connectivity for smartphone users throughout the cabin, everything feels within reach and tailored to you.
4. Hybrid powertrain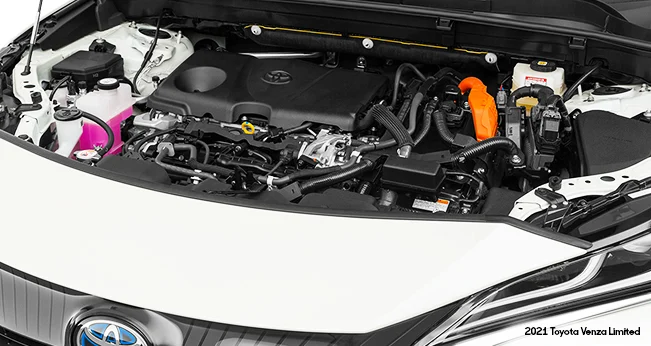 If you regularly find yourself driving the stop-start of an urban commute, hybrid technology makes it feel easy. The symbiotic relationship between the gas engine and electric motors boosts the low-speed torque typically needed as you move through city traffic or merge onto the highway. This makes your acceleration and real-time road responses feel smooth and effortless. Want to tailor the Venza's response for long-distance drives or those more exciting roads? Select NORMAL, ECO or SPORT mode to define the performance you require. The 2021 Toyota Venza makes it very clear; hybrids are a lot of fun.
5. Driver assistance features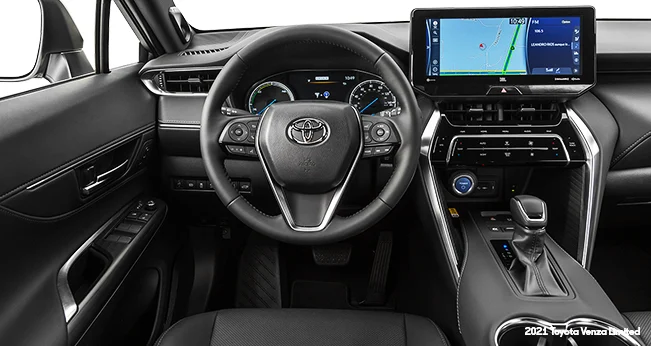 The 2021 Venza comes equipped with a package of driver assistance features that come as standard across all trim levels. If you regularly travel out of town seeking the new and unfamiliar, you'll love the Venza's Road Sign Assist feature, which includes a forward-facing camera that detects speed limit, stop, and yield signs. Analyzing in real-time, the Venza sends that data to the driver information display screen.