1. Multiple modes of motivation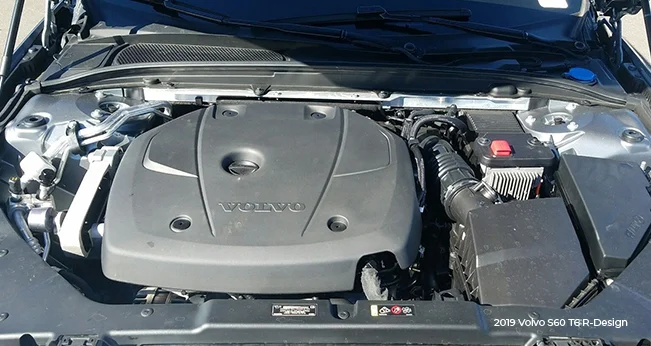 All of the trim levels of the 2019 Volvo S60 have impressive engine options. The T5, available in all S60 trim levels except for the Polestar Engineered, is a 2.0L turbocharged four-cylinder that produces 215 horsepower and 258 lb.-ft. of torque. The T6, also available on all models but the Polestar Engineered, is a 2.0L four-cylinder that is both turbocharged and supercharged at the same time. The T6 produces a robust 316 horsepower and 295 lb.-ft. of torque. The hybrid T8 is the T6 engine hooked up to a pair of electric motors; it's available in the R-Design, Inscription, and Polestar Engineered trims and produces 415 horsepower and 494 lb.-ft. of torque.
2. Confidence-inspiring AWD
The 2019 Volvo S60 can be equipped with AWD for those seeking confidence in all-weather scenarios or a more sporty experience. AWD comes standard across all the trim levels of the S60 as long as it's equipped with either the T6 or T8. The T5 S60s are FWD only. For an extra sporty experience, try and find an R-Design with the available 19-inch wheels.
3. Style where it counts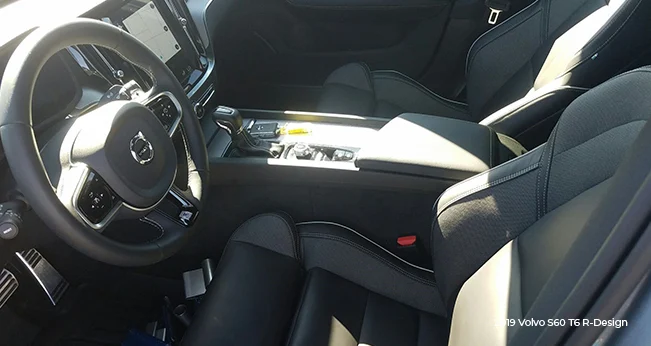 If blending in with the crowd is your thing, avoid the Volvo S60. The 2019 Volvo S60's modern-yet-elegant design stands out in a crowd and inspires confidence, both from a driving perspective and a visual-cue perspective. If exclusivity is what you desire, seek out a 2019 Volvo S60 Polestar Engineered model, only 20 were produced for the United States market in 2019. Still, the Polestar is not needed to feel exclusive as all models of the Volvo S60 carry an air of exclusivity and premier transportation.
4. Luxury begins within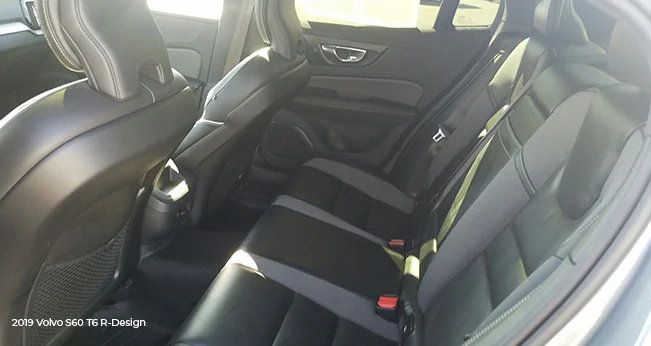 The S60 is rife with luxury materials and features, regardless of the trim level. The Momentum provides a leather-trimmed interior with iron-ore inlays along the doors and dash. The Inscription has a full-leather interior with driftwood inlays while the R-Design and Polestar have textured diamond-pattern Nappa-leather seats and metal mesh inlays. An upscale ambiance is present across all the trim levels.
5. Premium sound systems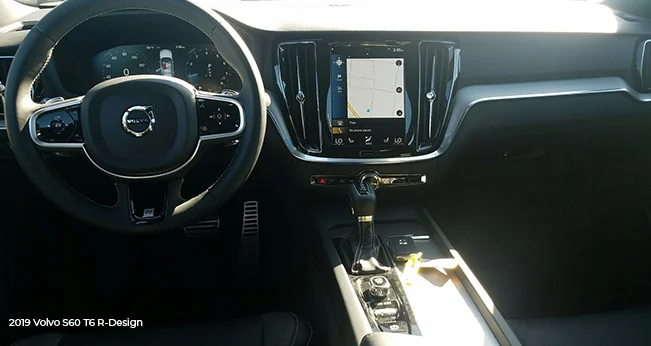 Road trips or even the daily commute are always made more enjoyable when you have a good sound system as your companion. Starting with the Momentum, it's equipped with a standard performance audio system but the Harman Kardon sound system is an option and it's standard on the R-Design and Inscription trims. With 14 speakers, an air-ventilated subwoofer, and 600-watt digital amplifier, the S60 is prepped for some serious tunes.