1. Plentiful engine options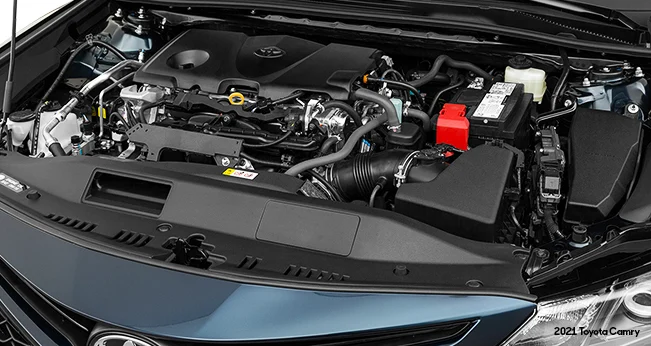 Produced since 1983, the Toyota Camry is an established brand and the 2021 Toyota Camry offers something for every driver. Most impressive is the 17 available engine configurations, so you can find one that works for your needs. You can choose from four- or six-cylinder engine options, front-wheel- or all-wheel-drive, and even a hybrid option.
2. Great commuter car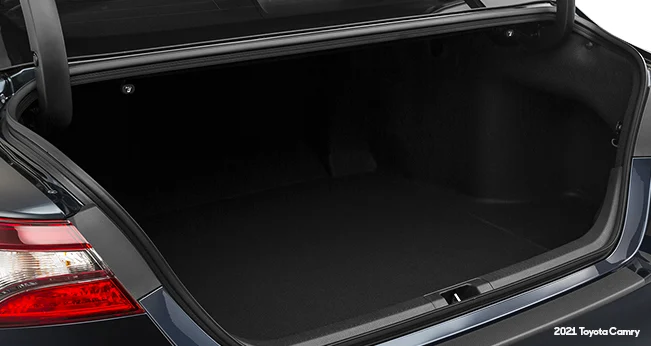 The 2021 Toyota Camry is an excellent sedan for people who commute. The base trim 2021 Camry with the four-cylinder, 2.5L engine gets an EPA-estimated 26 mpg combined.
 In addition, the Camry has room to accommodate all your weekend activities, with five seats and 15.1 cu-ft of storage space in the trunk.
3. Available all-wheel drive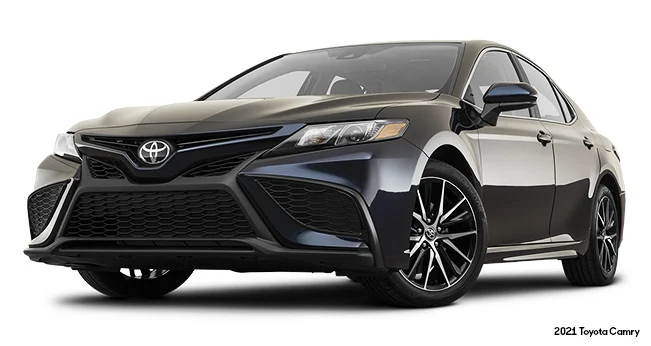 If you live somewhere with lots of snow, ice, and rain, you will appreciate that the Camry is available with optional all-wheel drive. This was introduced on the Camry for the 2020 model year and expanded to be available on all trim levels for the 2021 model year (although AWD cannot be coupled with the V6 engine). With the optional AWD, 50% of torque can be directed to the back wheels to help you reach your destination as smoothly as possible—even in inclement weather.
4. Options for everyone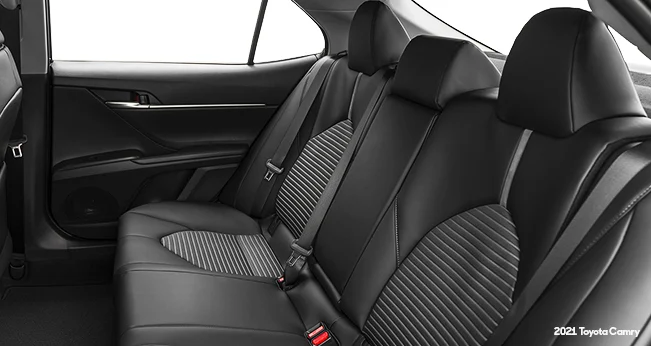 The 2021 Toyota Camry is available with a wide range of different engine options and trims. Combined with available packages and features like an optional moonroof or leather seats, this gives you the flexibility to choose the Camry that is right for you. For the first time, the Toyota Camry is available with a high-performance TRD trim, beginning with the 2021 model year.
5. Plentiful driver-assist features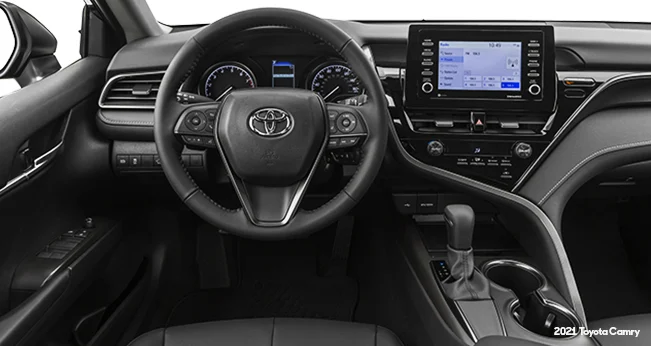 The 2021 Toyota Camry comes standard with a suite of driver-assist features as part of Toyota's TTS 2.5+ system. All trims of the 2021 Camry come with features including pre-collision braking, lane-keep assist, and adaptive cruise control. Blind-spot monitoring is an available option on lower trims, and standard on XLE and higher.