1. Generous driver aids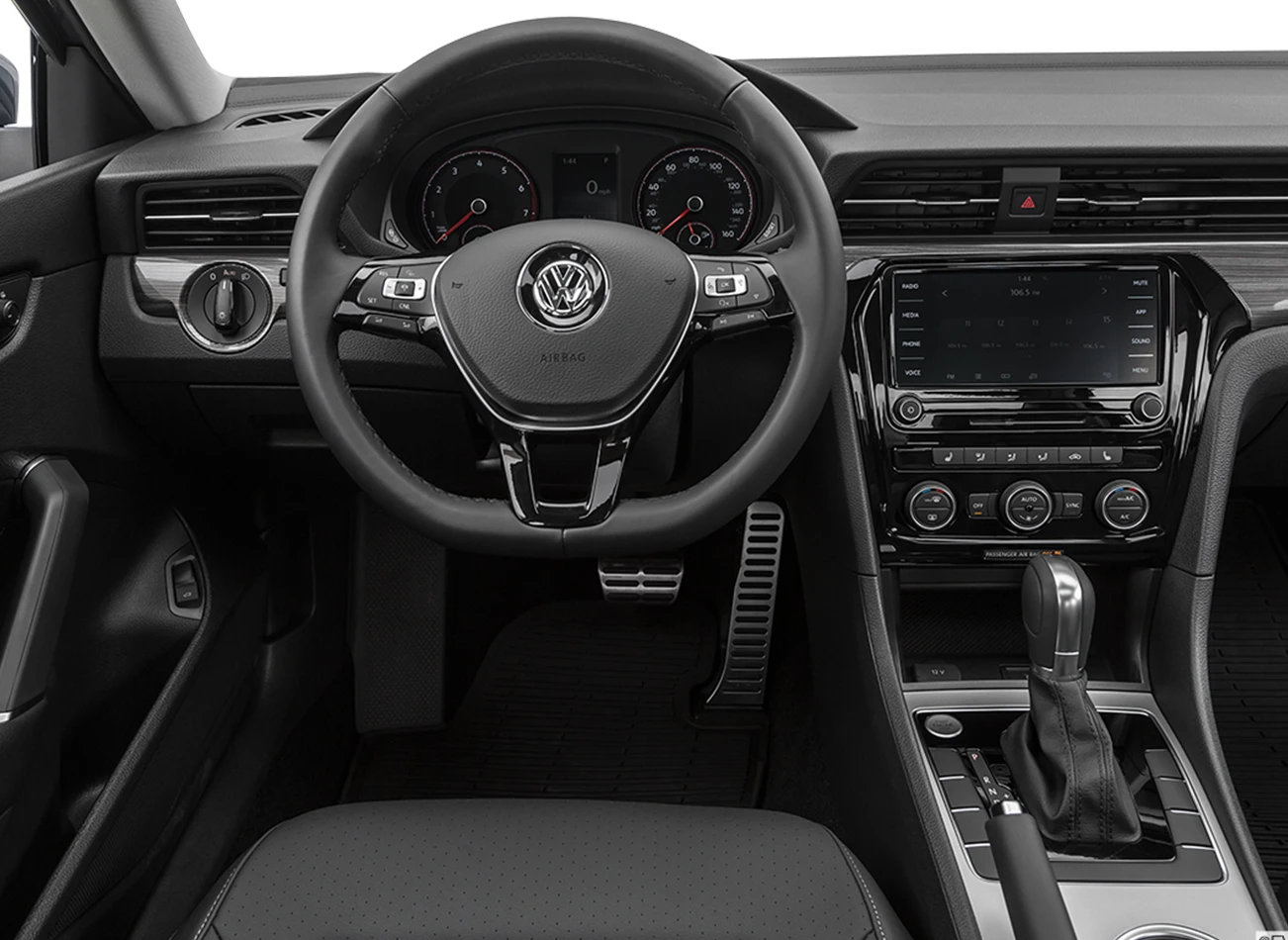 It used to be that features like cruise control were premium upgrades on most vehicles. Now, in addition to all the features you might expect as standard (like cruise control), the 2020 Volkswagen Passat includes driver aids such as forward collision warning, automatic emergency braking, and pedestrian detection. Blind-spot monitoring and rear cross-traffic alert are also standard.
2. Entertainment features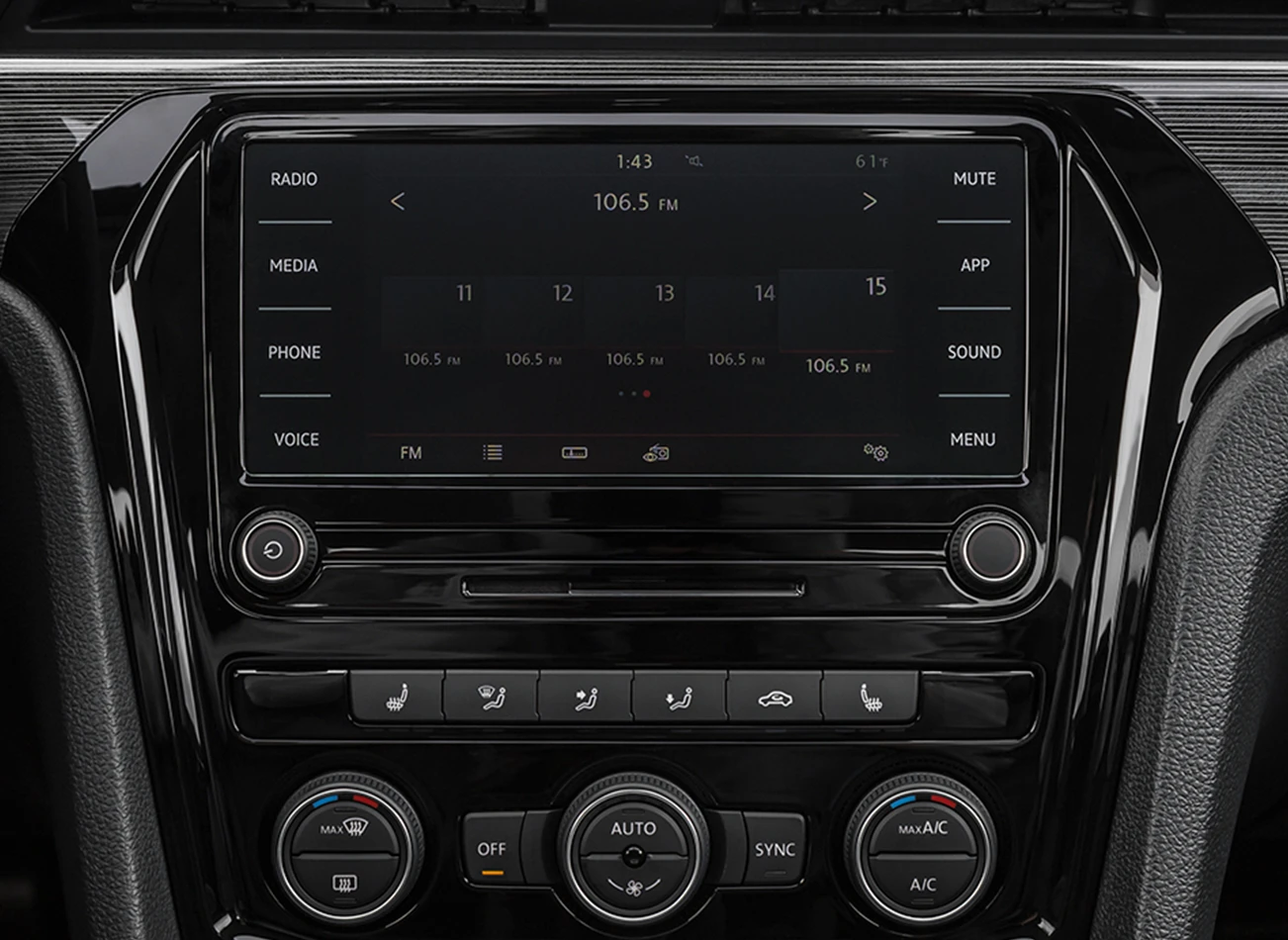 Android Auto™ and Apple CarPlay® connectivity have become highly sought-after options on today's cars. These applications connect your phone to the infotainment system of the vehicle and give you access to everything from weather and podcasts to audiobooks and navigation. The 2020 Volkswagen Passat comes standard with both options, so regardless of whether you're an Android or Apple user, the Passat has you covered.
3. Available premium sound system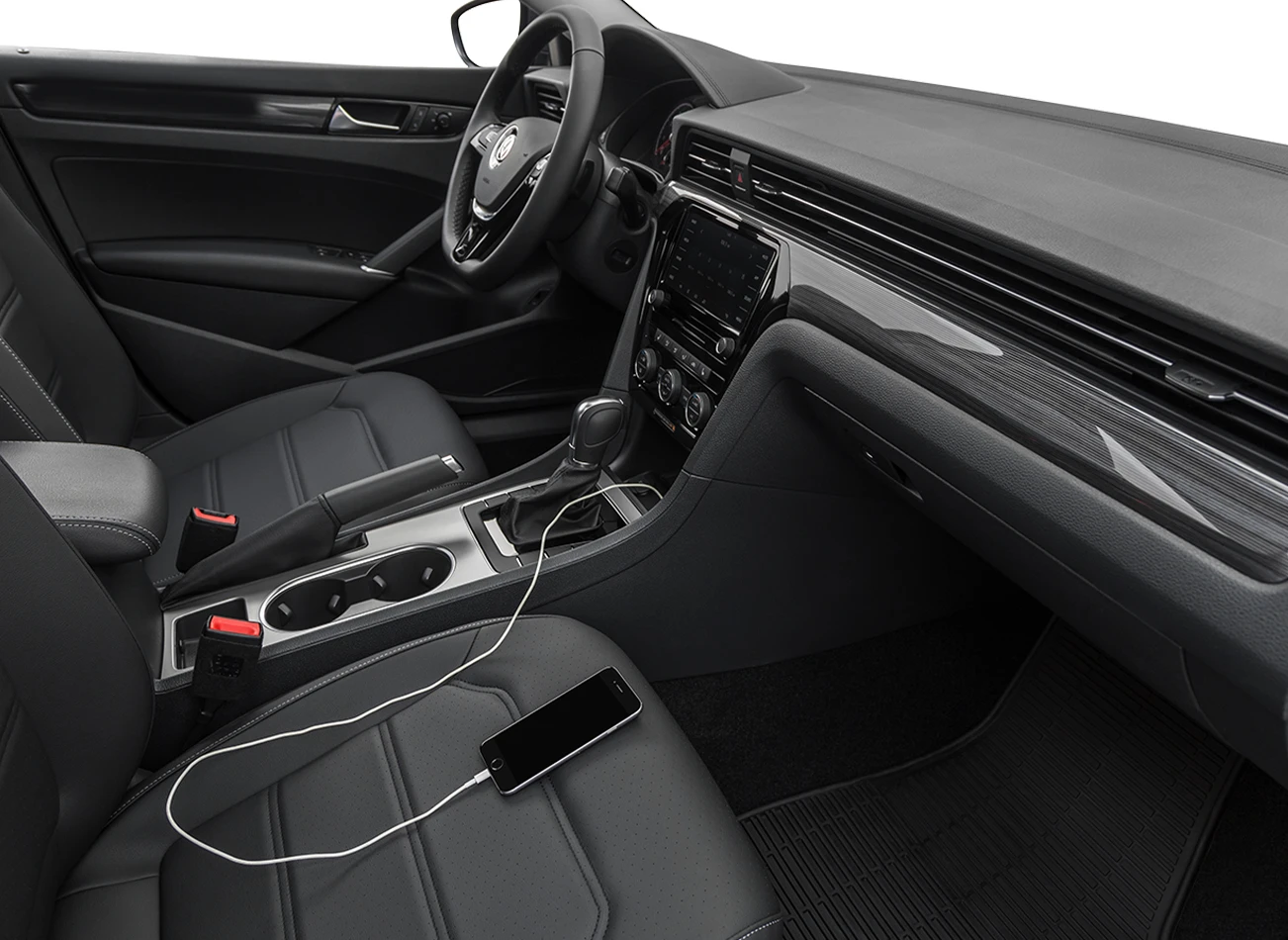 If a good road trip or enjoyable commute means hearing your favorite tunes through a high-quality sound system, you'll love the 2020 Volkswagen Passat's available nine-speaker sound system by Fender®. The Fender sound system, found on the Passat's SEL trim, provides a premium audio experience for every drive. Combine that with smartphone connectivity, and you'll never run out of things to listen to.
4. Excellent cargo space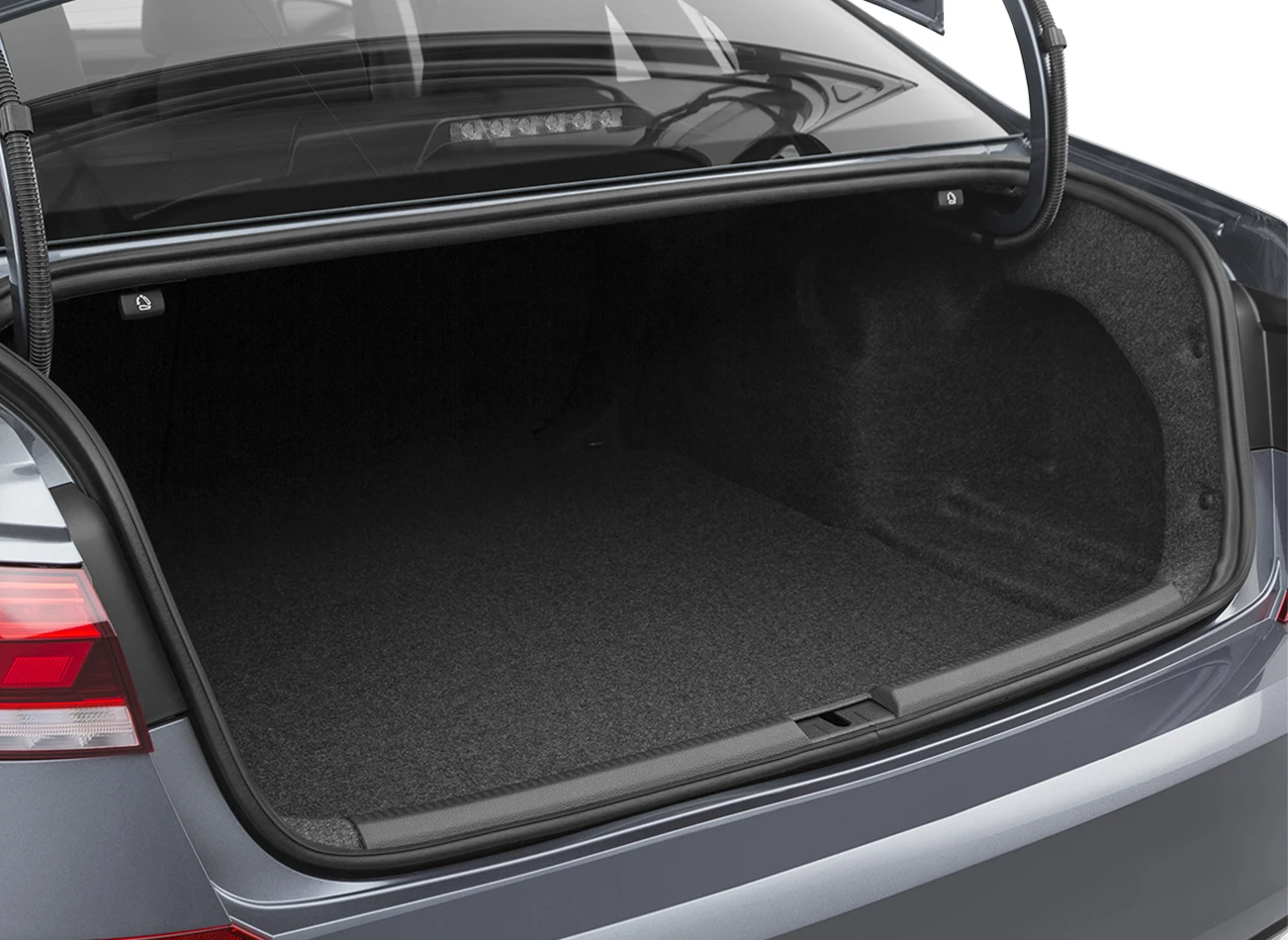 Of all the great features of the 2020 Volkswagen Passat, cargo space is one of its best. With 15.9 cubic feet of cargo space in the trunk, the Passat has plenty of room for luggage, groceries, or a combination of the two. Cargo hooks in the trunk are also standard, helping you keep fragile cargo in place.
5. Roomy cabin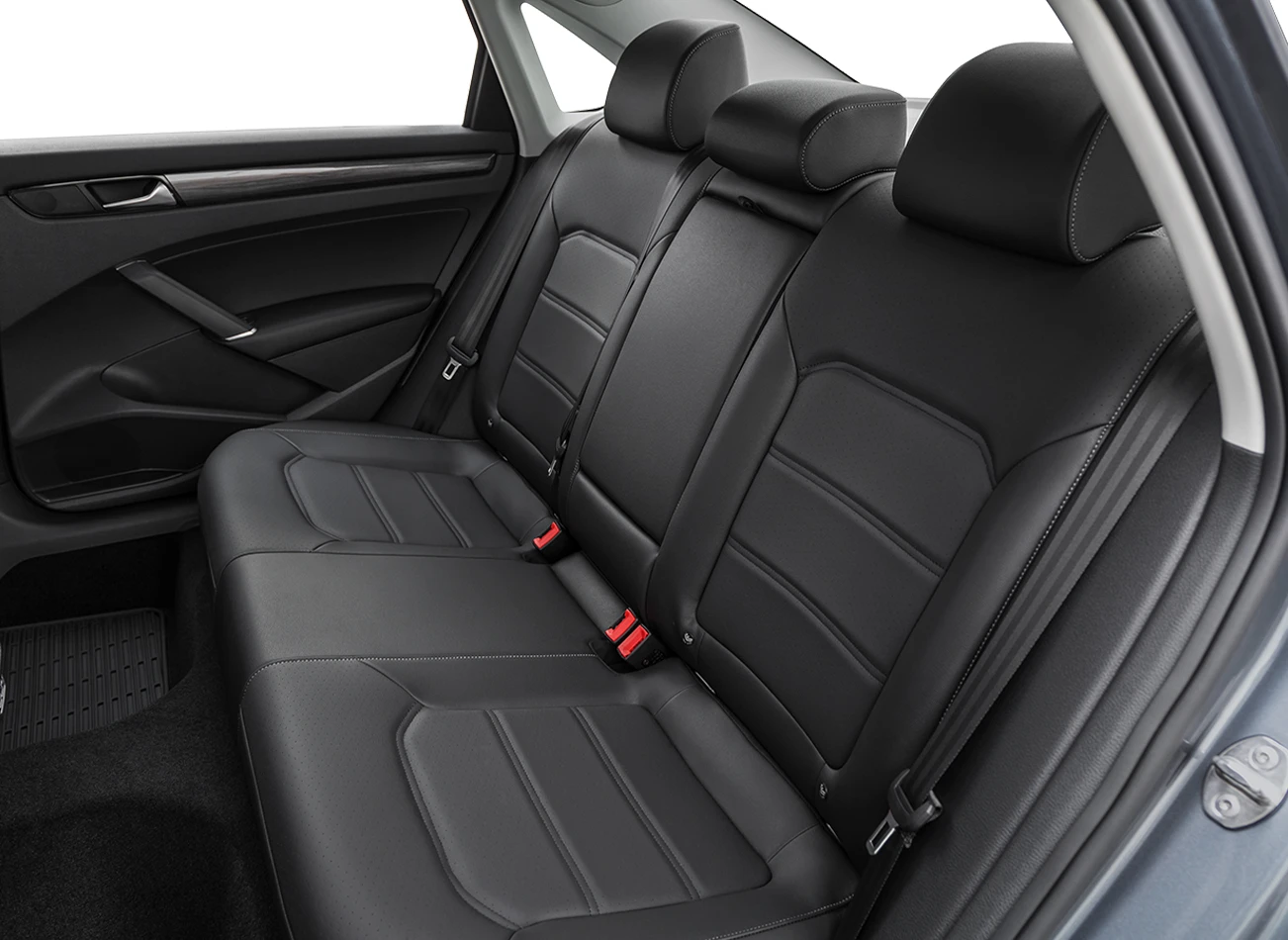 The cabin of your car is a place where you spend a lot of time, so space to move around or stretch out can really make or break the overall experience. With 42.4 inches of legroom for front passengers and 39.1 inches for the rear, there's plenty of room in all areas of the 2020 Passat. Shoulder room is also excellent, at 57 inches for both the front and rear passengers.