Customer Favorites: Top 10 Used Compact Luxury SUVs
---
PUBLISHED THURSDAY, OCTOBER 13, 2022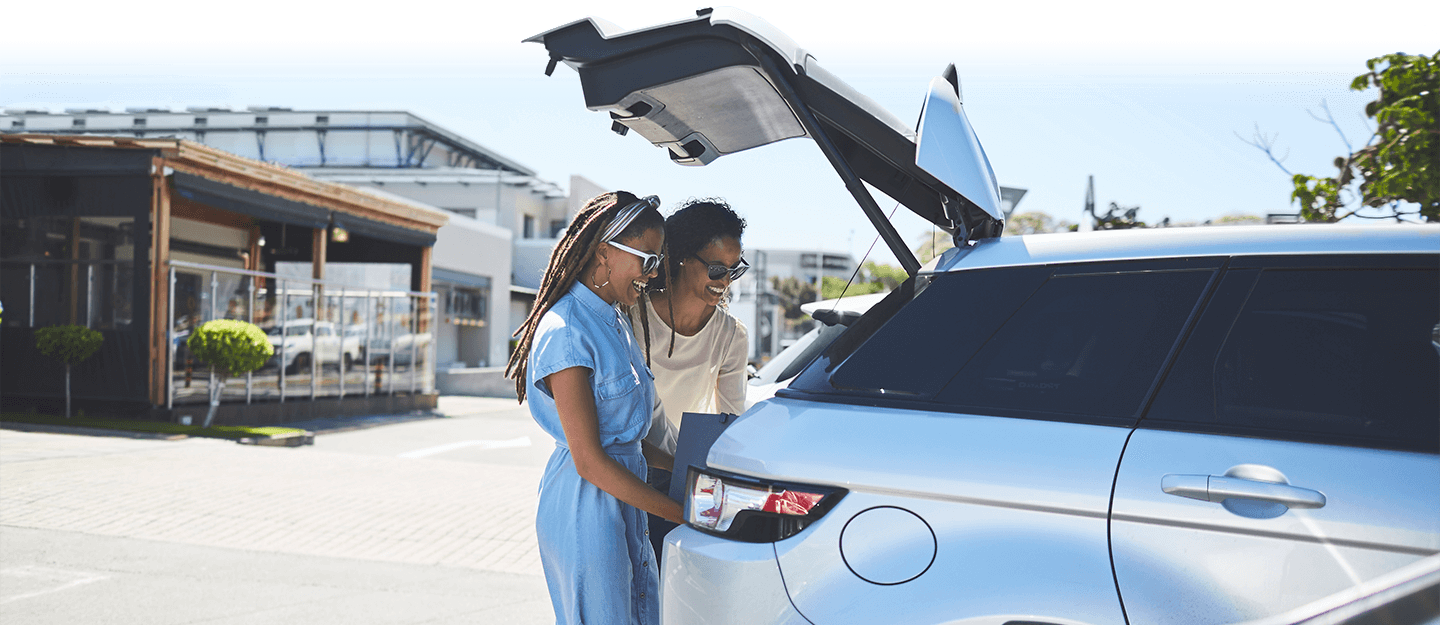 These SUVs have amenities to spare.
SUVs are a popular choice for families, couples, and individuals looking for a little more room for passengers and cargo. And if you want a step up from the basics, with a plush cabin and abundant features, a compact luxury SUV is a great choice.
The best compact luxury SUVs can take you from the grocery store to the symphony (and even off road!) in quiet comfort, with all the niceties you expect. These vehicles include high-end materials and generous amenities packages that inspire a smile every time you get behind the wheel or settle into one of the cushy seats. 
Starting with a list of highly recognized luxury brands, we created a roundup of the top 10 best compact luxury SUVs at CarMax to help you with your search. Learn more about how we determine our luxury lists.
1. BMW X3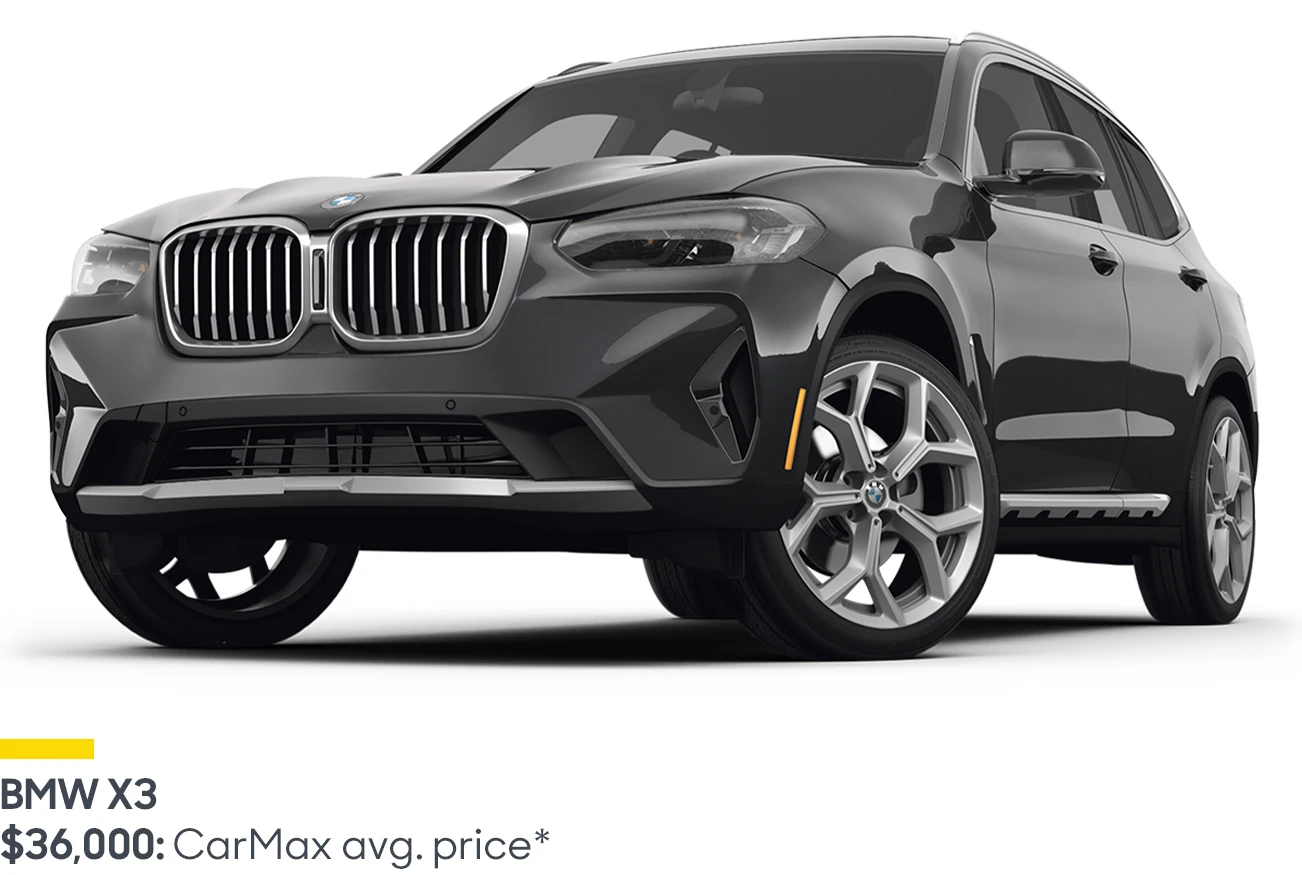 At the top of our list, the BMW X3 is a compact luxury SUV with uncompromising taste. Customizable in several ways, the X3 starts with stellar driving dynamics and an insulated cabin that feels first-class. Premium features like 19-inch wheels, leather upholstery, and fun gesture-driven controls for the touchscreen are yours for the taking if you choose the upper packages and trims on 2017-2022 models. Whatever the trim, the X3 is a posh, enjoyable ride.
2. Lexus NX 300
Replacing the NX 200t for 2018, the Lexus NX 300 struts a bold profile and a long list of amenities. That's even more true starting in 2020 when Lexus gifted the NX 300 with Android Auto™ connectivity, a Mark Levinson premium sound system, and an expanded set of driver-assistance features, including low-light pedestrian detection, cyclist detection, and lane centering assist. This is truly one of the most fun-to-drive compact luxury SUVs on the road.
3. Audi Q5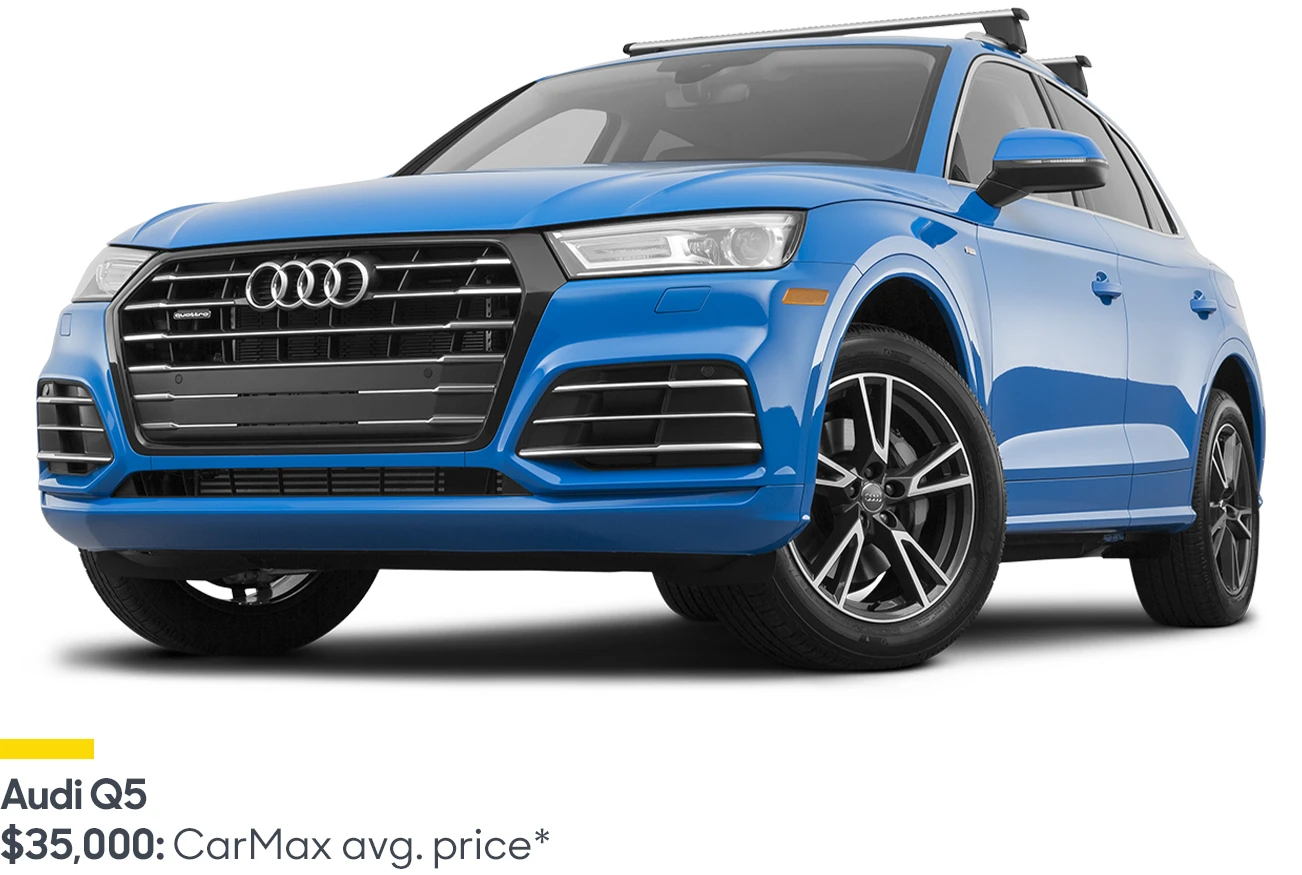 Audi's five-passenger Q5 was redesigned for the 2018 model year on an all-new chassis that offers a smoother ride than its predecessors. Road noise and wind noise have been dampened for conversational ease in the cabin, and Audi's engineers smartly laid out the knobs and switches in a way that makes using the controls nearly effortless. Eight-way power front seats with four-way power lumbar adjustment are standard from 2018 onward, offering your riders recliner-like comfort on the road.
4. Mercedes-Benz GLC 300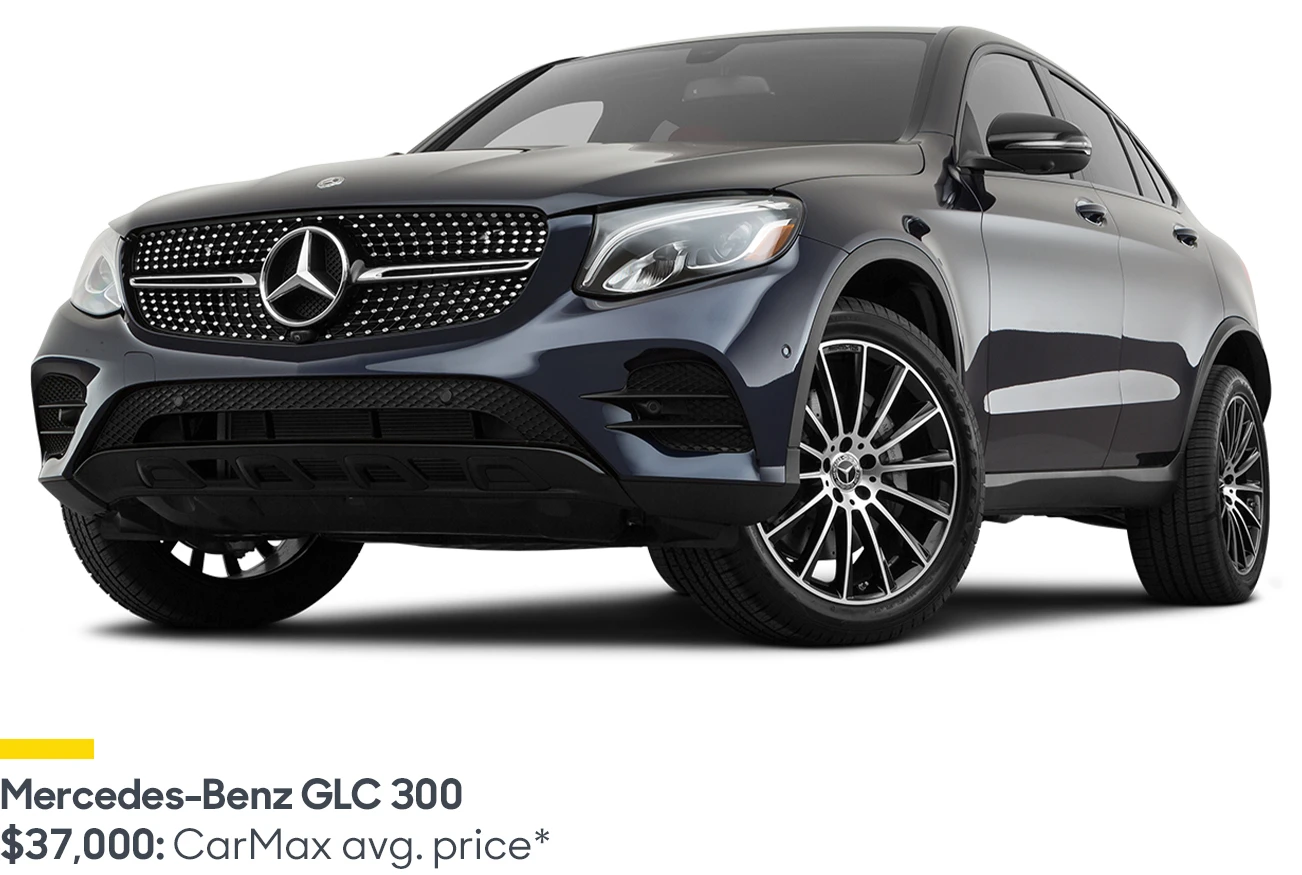 A serene, high-end cabin is a hallmark of the Mercedes-Benz GLC 300, and this compact luxury SUV will elicit a sigh of pleasure as soon as you open the door. The GLC 300 gets high marks for its well-thought-out technology interface, classic comfort, and smooth ride that reach even beyond its price tag. This SUV is dressed to impress, and the turbocharged four-cylinder engine under the hood of 2017-2022 GLC 300 models can certainly walk the walk.
5. Mercedes-Benz GLA 250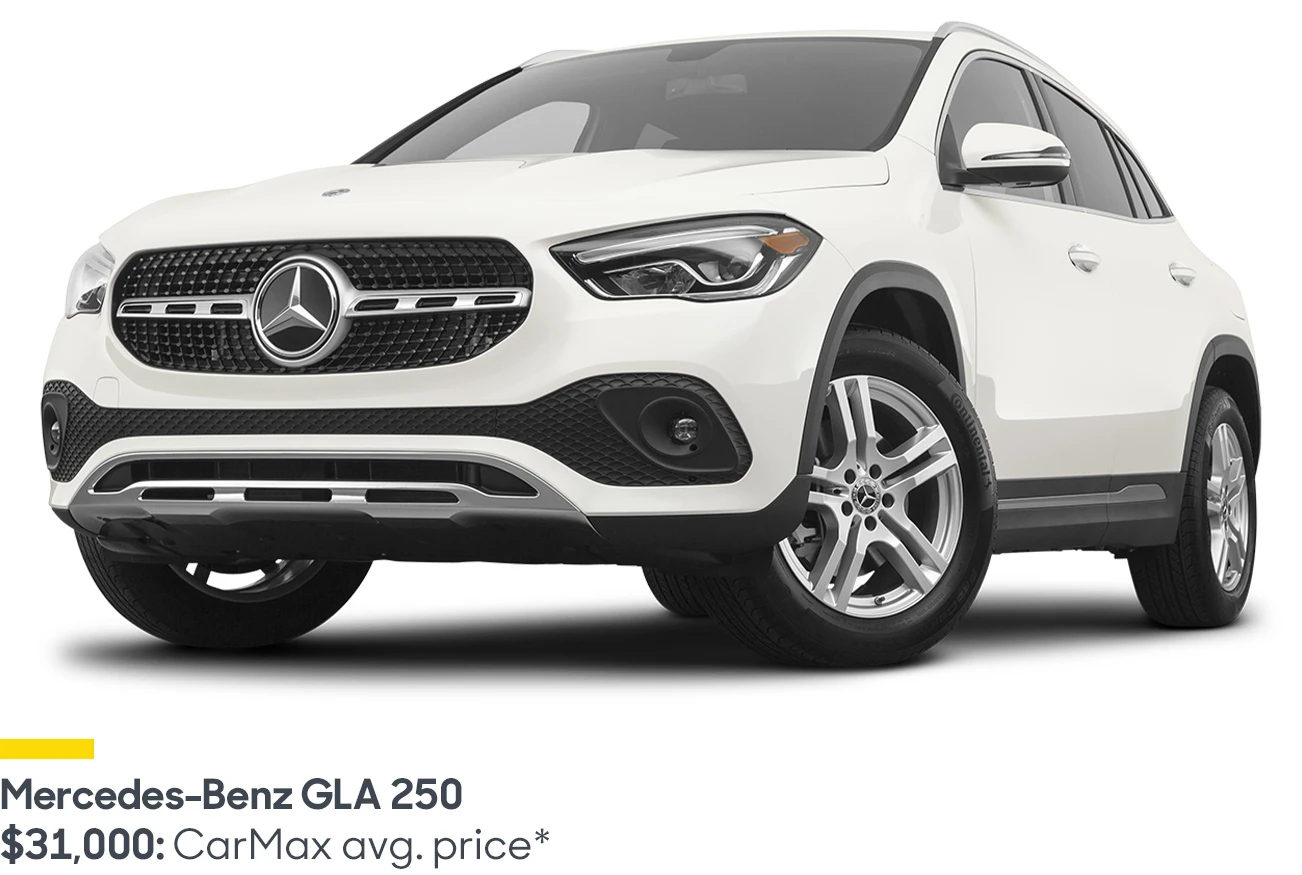 The Mercedes-Benz brand is synonymous with the word "luxury" and never fails to impress. At the base level, the GLA 250 was already flush with amenities before its refresh in 2021, and it got even better from there. The Mercedes MBUX infotainment system (2021 onward) is intuitive and easy to use, with crystal-clear graphics on its digital screens. Interior materials are carefully selected and feel durable and rich to the touch; every 2017-2022 GLA 250 is equipped with luxurious MB-Tex upholstery, ambient lighting, and a beautifully laid-out console.
6. Cadillac XT5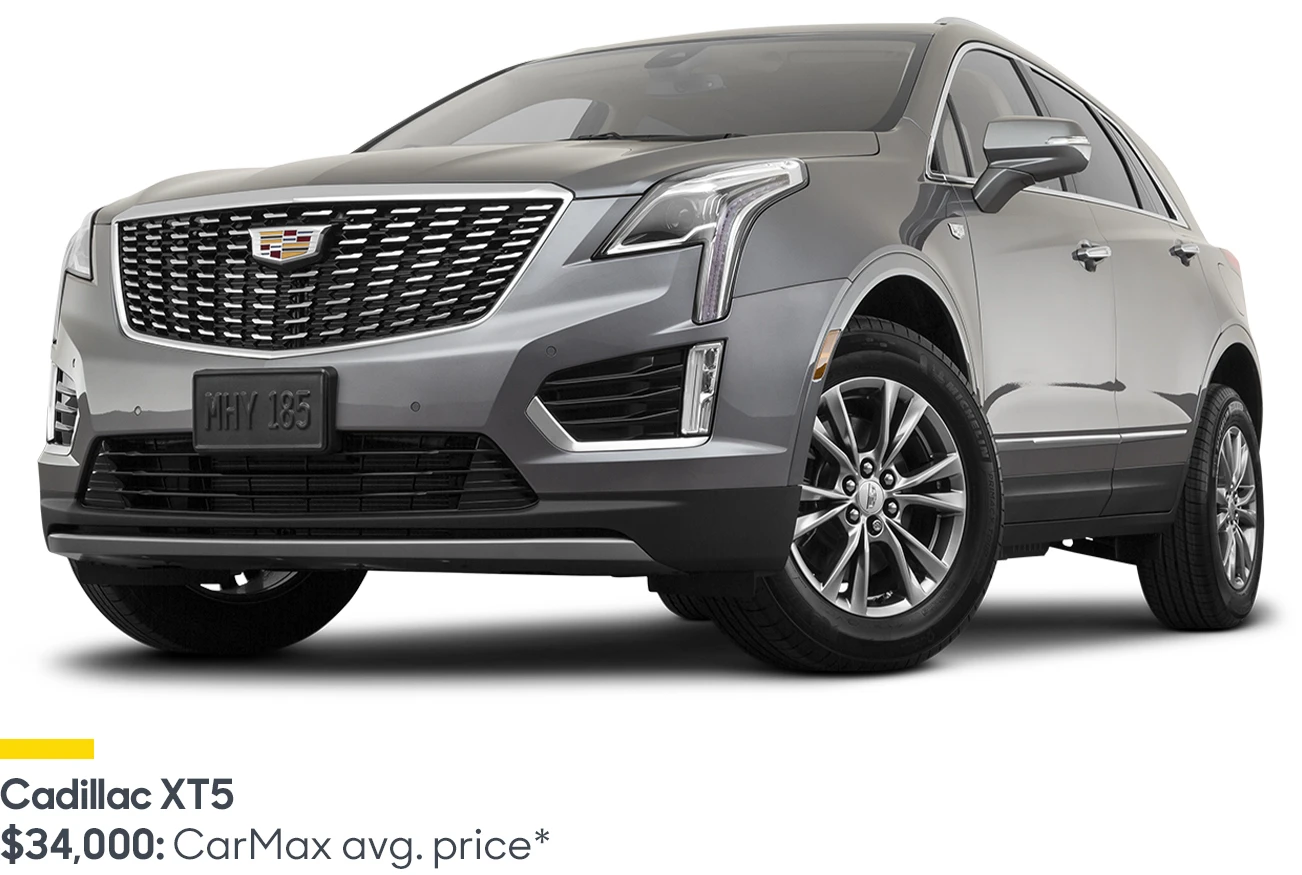 Launched in 2017, the swanky XT5 is a stylish crossover representing the Cadillac name well. The XT5 is designed for passenger comfort, which is evident in the bolstered front seats and tri-zone climate control features. An optional towing package is available if you choose one of the V6-powered models from 2017-2022. That means you can bring along outdoor toys like snowmobiles and watersport vehicles up to an estimated 3,500 lbs. (when properly equipped) while you ride up front in blissful quiet.
7. Infiniti QX50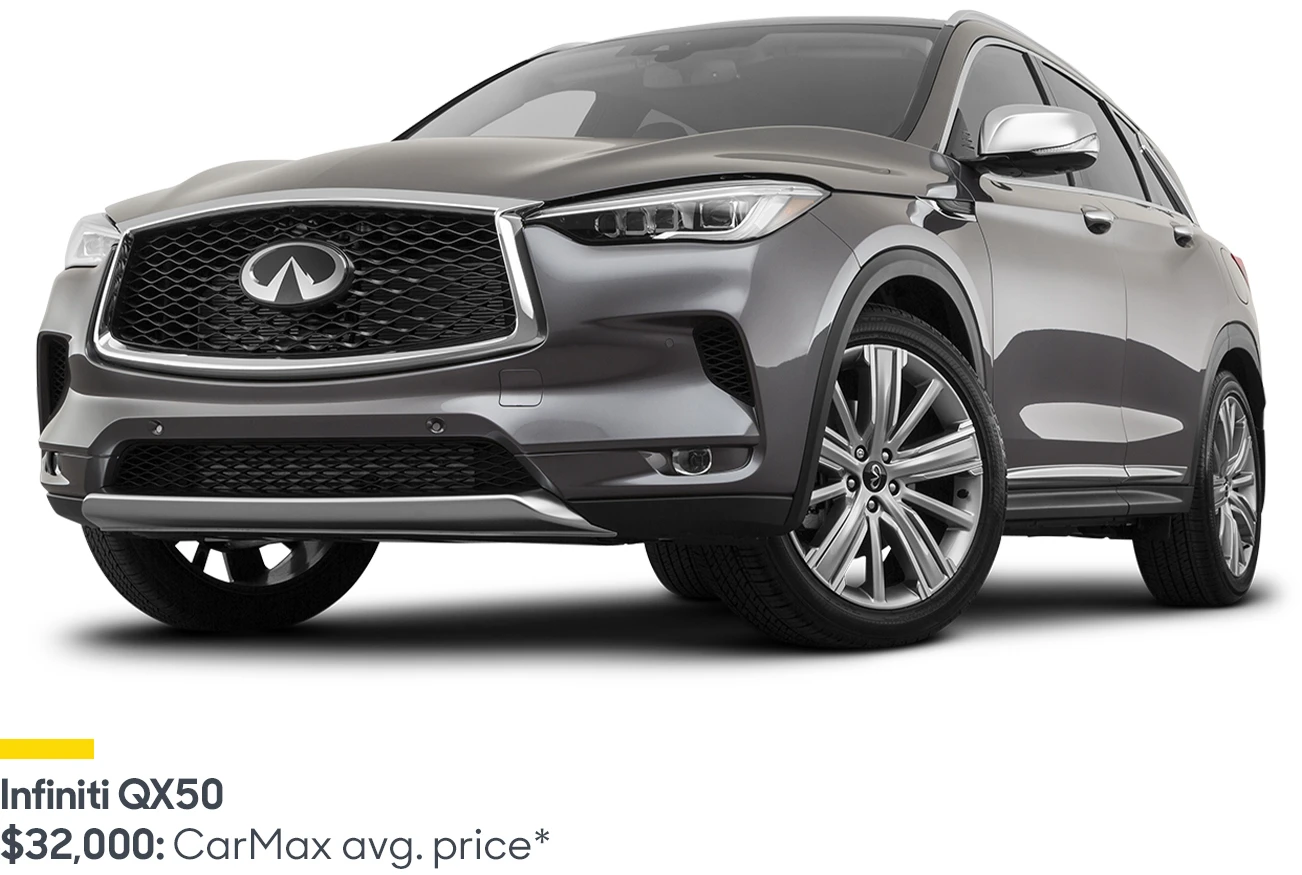 After a one-year hiatus in 2018, Infiniti brought the QX50 back with a whole new design, complete with a taller and wider stance. Infiniti's best-kept secret, however, is its off-roading capabilities—and the two-inch increase in ground clearance starting in 2018 gives it even more credibility. Available in three to five trims depending on which 2019-2022 QX50 you choose, these compact luxury SUVs include top-of-the-line amenities such as genuine wood trim, quilted leather upholstery, and soft ambient lighting. 
8. Volvo XC60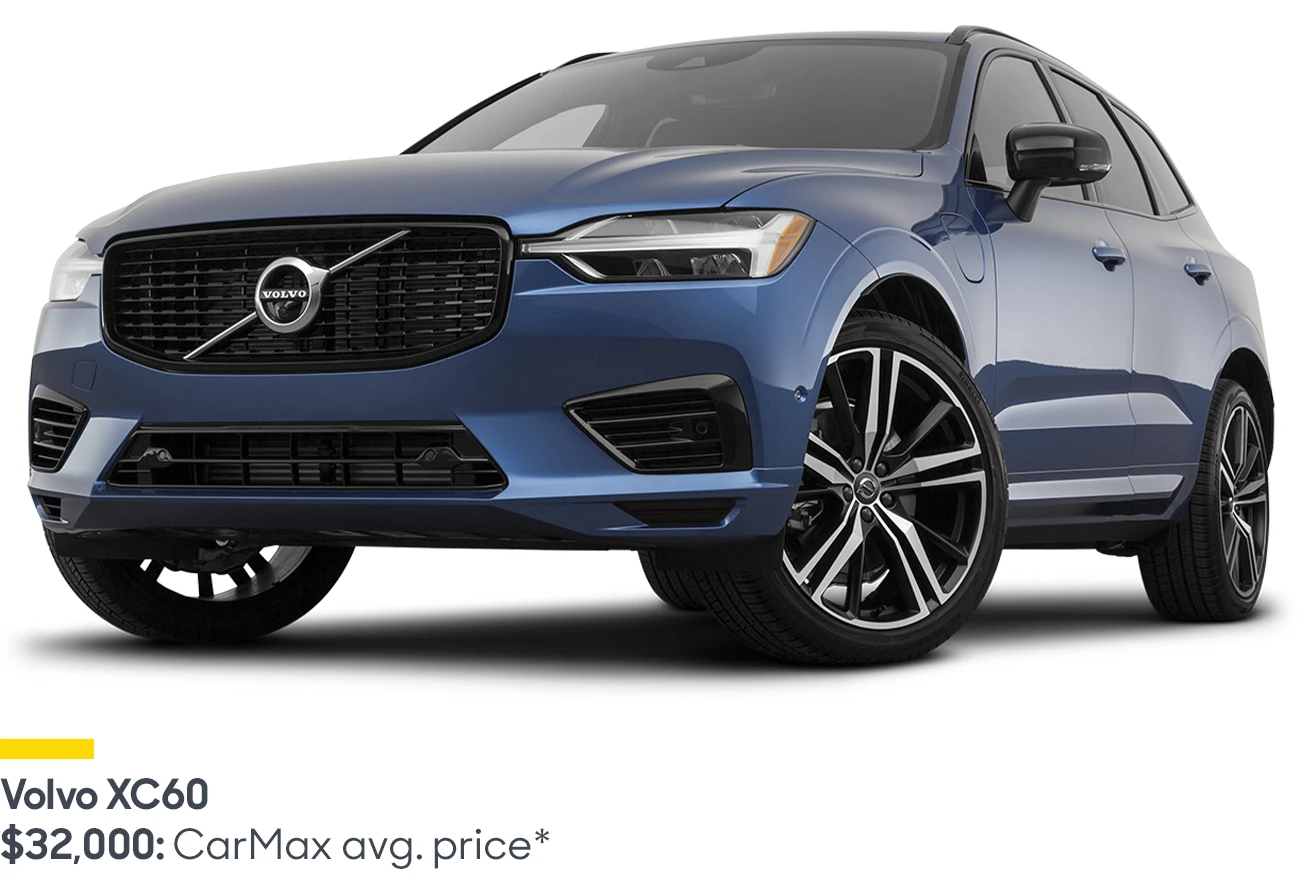 Families seeking a compact luxury SUV can find what they're looking for in the Volvo XC60. Tasteful and elegantly appointed inside, the XC60 also harnesses the Swedish automaker's artful design skills on the outside and strikes a sophisticated stance. Powered by a turbocharged 240-hp 2.0L four-cylinder engine, 2017-2022 XC60 base models are equipped with more than adequate power to meet your needs. But if you want your ride to be a bit punchier, upgrade to the T6 to add a supercharger to the powerplant for more horsepower. And for the ultimate luxury touch, opt for the crystal gear shifter that's handmade by Orrefors of Sweden.
9. Land Rover Range Rover Evoque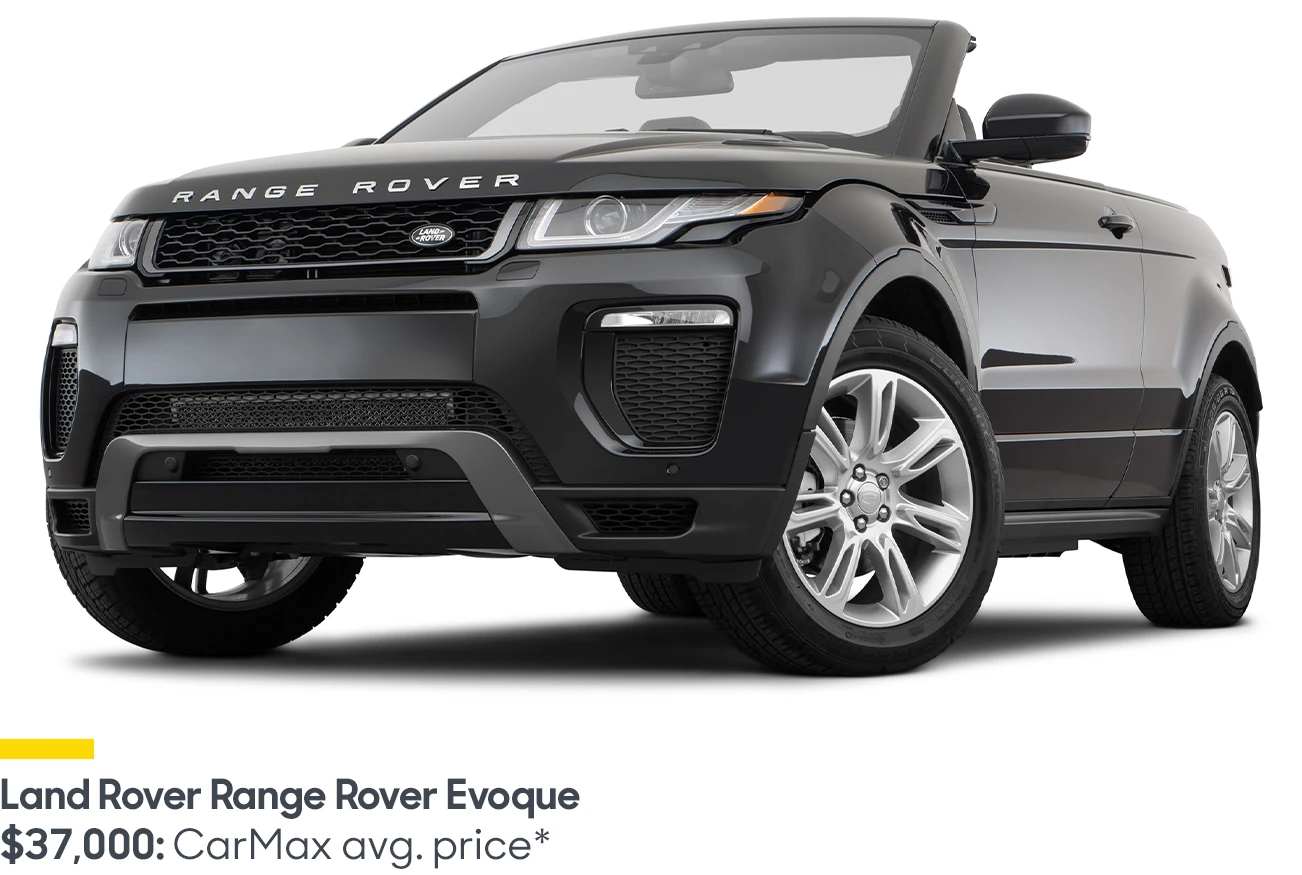 In 2017, a convertible version of the Evoque debuted, adding to the four-door hatchback and two-door coupe options. Gorgeously appointed in the elegant style for which the British automaker is known, the Evoque is available in five trim levels. At the top of the heap is the Autobiography trim for model years 2017-2019, complete with expanses of leather upholstery and 14-way power front seats with heat and massage functions. The 17-speaker Meridian™ audio system is delightful as well.
10. Tesla Model Y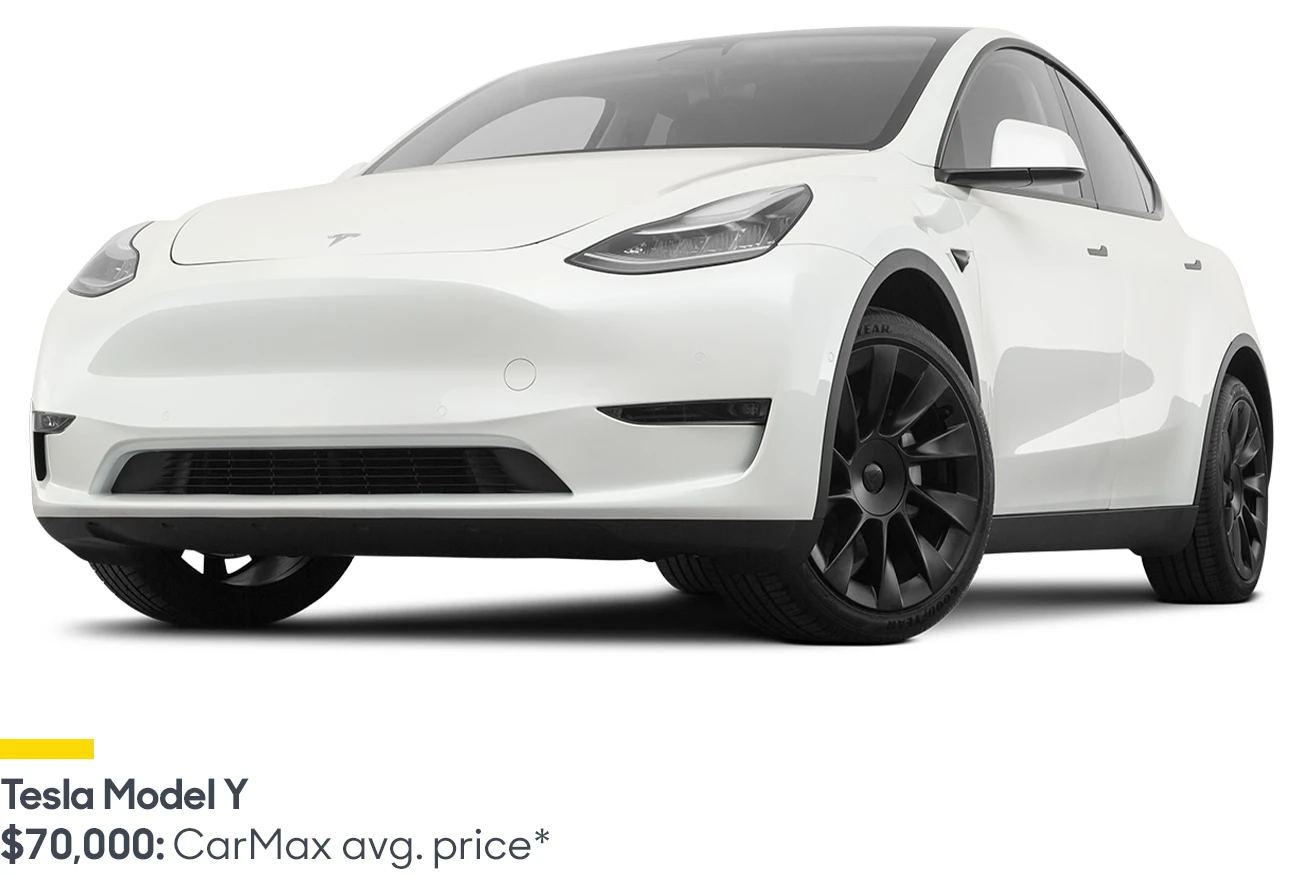 Stylish and roomy, with plush seats and a streamlined cabin, the Tesla Model Y is a luxurious electric vehicle. The capsule shape gives passengers plenty of legroom and headroom, and the large, wide windshield offers an expansive view of the road. Plus, this compact luxury SUV is fun to drive, with instant torque. You'll get an EPA-estimated 244-330 miles of all-electric range on a full charge for 2020-2022 Tesla Model Ys.
 Choose between the Long Range and Performance models, depending on how much range and acceleration you want on tap.
Compact luxury SUVs are a great choice if you like the finer things in life. Luxury is the way to go if you're riding with your crew in style or looking to impress as you pull up to meetings. And with so many excellent options, you're bound to find the compact luxury SUV that suits you and your lifestyle. 
Feeling inspired? Check out these related articles:
Who We Are 
At CarMax we've been buying and selling cars since 1993, and we've made it our business to pay close attention to which cars customers like—and buy—the most. As the largest used car auto retailer in the United States, our overall sample size is large and reflective of the variety of years, makes, and models that we sell.
How We Ranked This List 
To create this ranking, we started by drawing from a list of highly recognized luxury brands in our inventory. Our list of luxury brands includes Acura, Audi, BMW, Buick, Cadillac, Chrysler, Genesis, Infiniti, Jaguar, Land Rover, Lexus, Lincoln, Mercedes-Benz, Mercury, Porsche, Tesla, and Volvo.
Our analysts then looked at our top sales across each brand and vehicle category over a 6-month period, from March 1, 2022 through August 31, 2022. Looking back over a 6-month period allows for the highest sample size possible while also providing up-to-date pricing information.
*
Average estimates are based on prices on the 2018 models of the vehicles identified above on carmax.com from March 1, 2022 through August 31, 2022. Actual prices may vary based on your selected model year, features, mileage, and trim packages. Prices do not include taxes, tags, titles, and any applicable fees.
Unless otherwise noted, information related to these featured vehicles comes from third-party sources, including manufacturer information. Product and company names may be trademarks or registered trademarks of third-party entities. Use of them does not imply any affiliation with or endorsement by these entities. Use of them does not imply any affiliation with or endorsement by these entities and all trademarks listed are the property of their respective owners. We hope you found this information helpful. This content is intended to inform and is not meant to indicate that a particular vehicle is currently available or recommended for you.