1. Super cruise driver-assistance technology
The Cadillac CT4 includes a wide array of driver-assistance technology. A long list of features is available starting with the Premium Luxury trim, including Super Cruise technology. Available beginning in the 2020 calendar year, this hands-free driving experience covers nearly 200,000 miles of roads in the United States and Canada. It uses a combination of GPS and map data to help you take the stress out of driving, especially on longer trips.
2. Luxurious cabin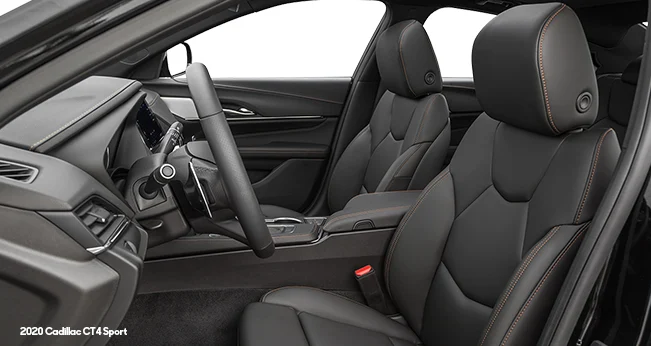 The Cadillac CT4 is a luxury car with an incredibly comfortable and relaxing cabin. Premium touches include a standard leather-wrapped steering wheel, dual-zone automatic climate control, and leatherette seating. The Premium Luxury trim adds leather seats; ambient lighting to set the mood; and memory settings for seats, mirrors, and the steering wheel. The trim-topping V-Series adds a four-way power lumbar for the driver and passenger, and a 14-speaker Bose® premium surround sound system. If you're looking for a luxury experience, the Cadillac CT4 delivers.
3. Turbocharged engine options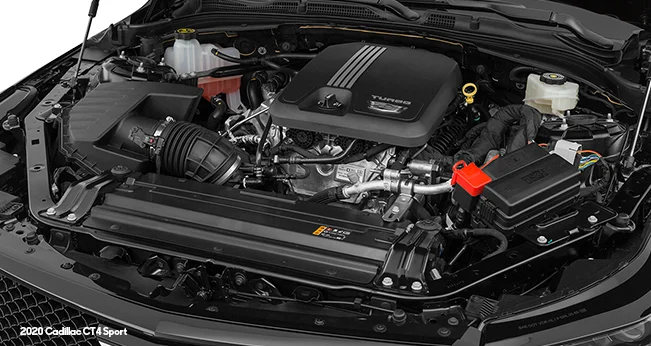 No matter which trim of the Cadillac CT4 you choose, You'll get a powerful turbocharged engine. This makes riding in the CT4 an exhilarating experience for you as well as your passengers. Even the base trims of the CT4 have plenty of power to get your blood pumping, with the trim-topping V-series offering a performance experience that will have you searching for the long way home.

4. Well-Equipped trims
Every trim of the Cadillac CT4 is well appointed with a wide range of features to keep you connected and comfortable throughout the drive. From the base model all the way up, this luxury car provides an upscale experience for you and your passengers, with standard leatherette seating. The Cadillac CT4 is equipped with OnStar functionality, which, when activated, includes an available Wi-Fi hotspot.
 In any of the four trims of the Cadillac CT4, you'll revel in a premium driving experience.
5. Smooth, quiet ride
Part of what makes driving a luxury car so nice is the elegant, quiet ride it provides. While you're in the Cadillac CT4, the outside world is kept firmly outside, so you won't be bothered by exterior noise. The vehicle also provides a smooth ride, muting the bumps and dips of neglected pavement. In fact, the V-Series trim's standard magnetic ride control is designed to adjust to road conditions in just five milliseconds.