1. Driver-focused technology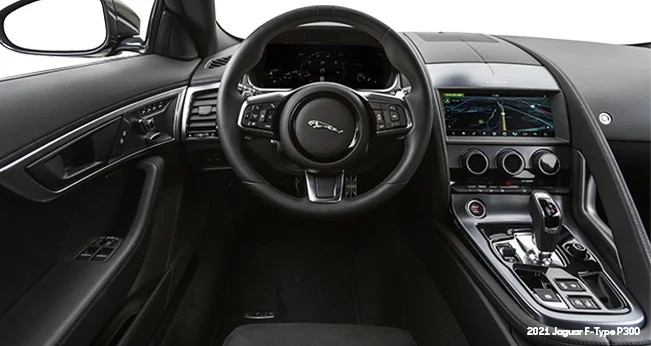 The 2021 Jaguar F-Type offers a truly driver-focused view of the world. It's in every aspect of the coupe, from the way the seats are configured to the technology at hand and the overall driving experience. There's a reconfigurable, high-definition, 12.3-inch instrument cluster, a full array of standard and optional driver assistance features, and three powerful engine options. The 2021 Jaguar F-Type even has an active exhaust system, which is switchable either as an option or as standard. For example, if you choose the 575 hp supercharged V8 engine, you can select a Quiet Start® mode—so the roar of the F-Type doesn't wake up the neighborhood!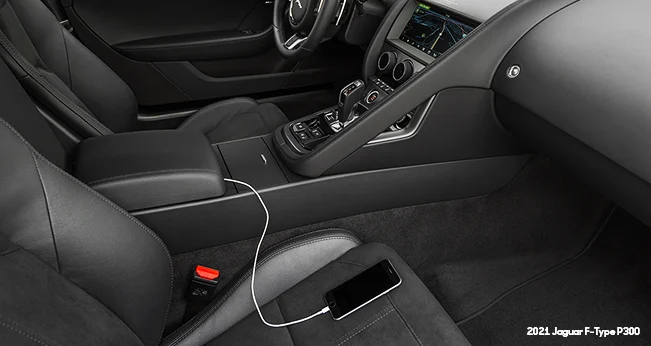 2. Beautiful and sleek design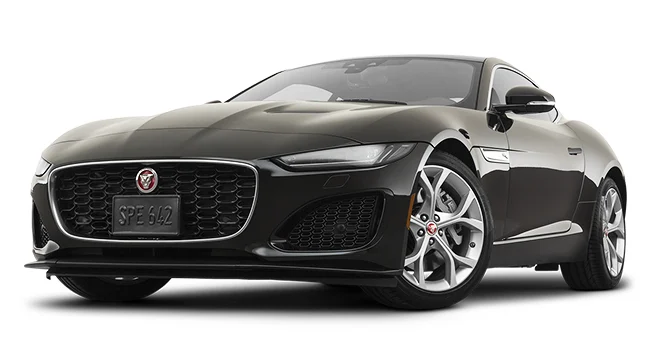 The 2021 Jaguar F-Type is a true fusion of elegance and power. As such, the design of the coupe speaks to the remarkable DNA of Jaguar craftsmanship and its discreet, beautiful details. Slim LEDs in front and back, with signature "J" daytime running lights help to accentuate the enlarged grille with a new hexagonal mesh pattern, as well as the redesigned clamshell hood and new bumpers.
3. Awe-inspiring big-cat performance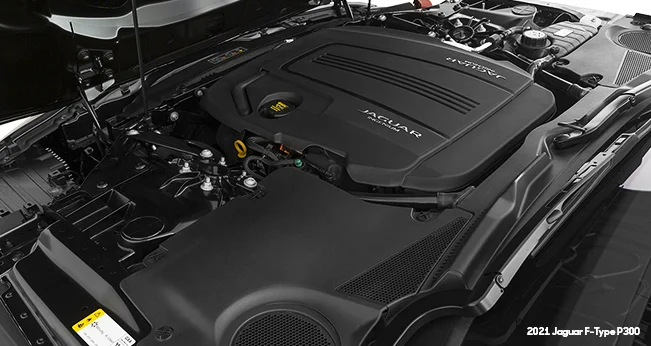 The ideal pairing to a beautiful design is an unforgettable performance. It's here that the 2021 Jaguar F-Type really delivers with a range of powerful, responsive engines: a turbocharged four-cylinder making 296 hp, a V6 that produces 380 hp, and an eight-cylinder with a stunning 575 hp. All are matched to an eight-speed automatic transmission with full manual control capability and steering-wheel-mounted paddles. Each engine is equipped with an active exhaust system, which is switchable either as an option or as standard. The sound of each engine is going to turn heads as you saunter by.
4. Interior elegance from Jaguar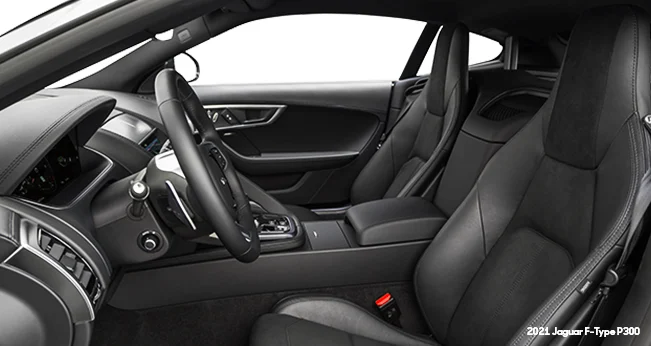 The interior of the 2021 Jaguar F-Type, like the exterior, has evolved into a true expression of the car's elegance and power. Inside, the cabin envelops its occupants with luxurious materials such as Windsor Leather, Suedecloth, and Noble Chrome. You'll also get beautiful attention to detail including monogram stitching on the seatbacks and door trim. The seats are ergonomically optimized, too, and come in two forms: Sport and Performance. The Performance seat has more pronounced support at shoulder height and is standard on Jaguar F-Type R and First Edition models.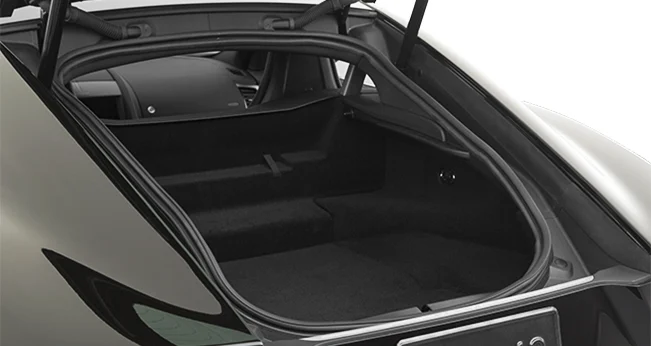 5. Engaging driving in the F-Type R
The halo model for the 2021 Jaguar F-Type is the R, and it is a truly immersive and driver-first sports car. Powered by a 5.0L supercharged V8, it generates 575 hp and 516 lb-ft of torque. The 2021 Jaguar F-Type R also features an on-demand all-wheel-drive system courtesy of Jaguar's Intelligent Driveline Dynamics (IDD) control technology. The F-Type R also boasts aluminum double-wishbone front and rear suspension, as well as a state-of-the-art electric power-assisted steering (EPAS) system.