1. Great performance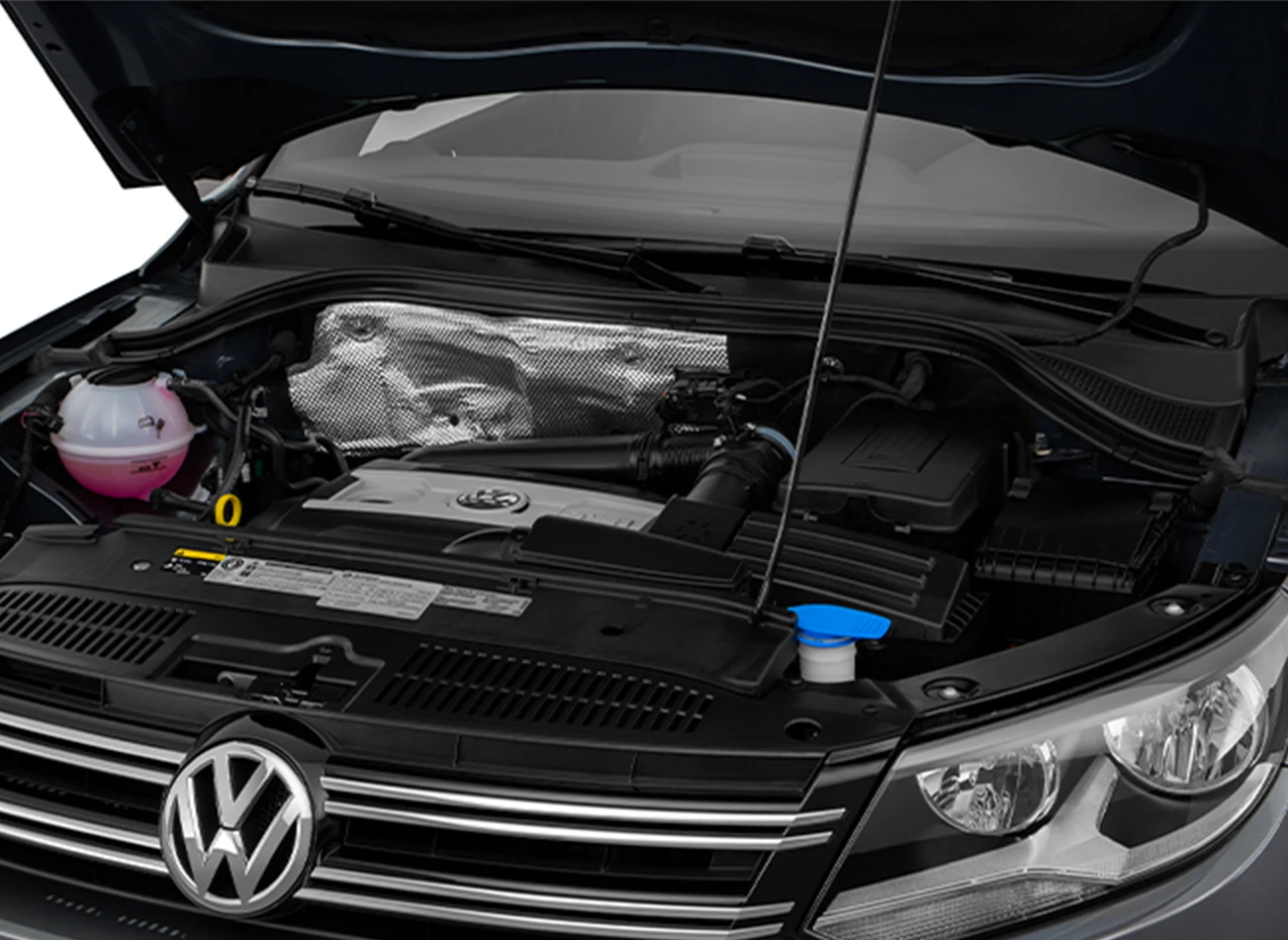 The 2016 Volkswagen Tiguan comes standard with a potent turbocharged 2.0L four-cylinder engine that generates 200 hp and 207 lb-ft of torque, paired with a six-speed automatic transmission. This powertrain offers good acceleration, getting from zero to 60 mph in 7.5 seconds (according to the manufacturer, when new). Plus, it shifts smoothly shifts between gears, providing a pleasant and exciting driving experience.
2. Towing capacity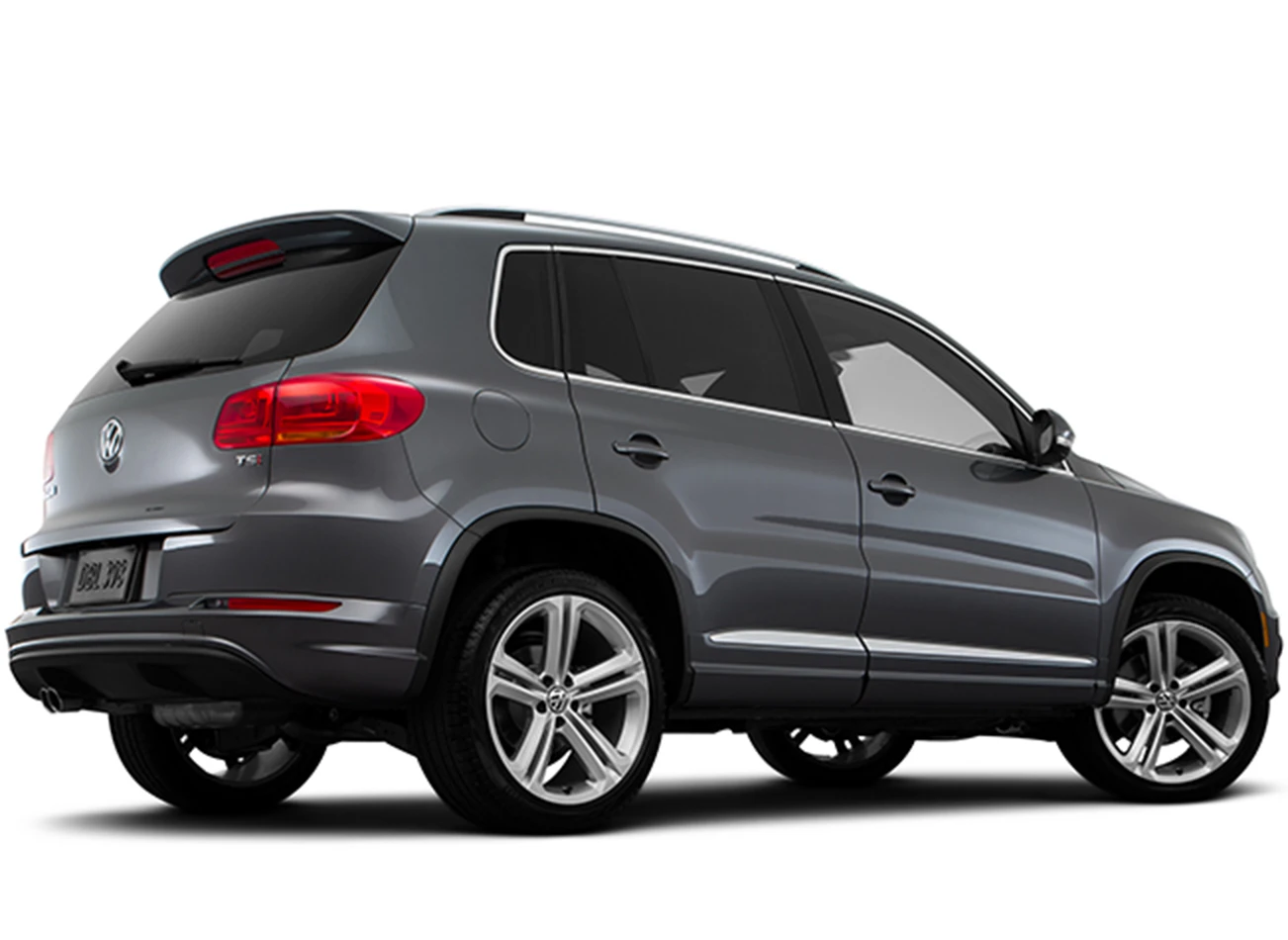 Though it's a compact SUV whose primary purpose is handling the lighter tasks of day-to-day life, the 2016 Volkswagen Tiguan also has good towing capacity. The base trim is powered by a turbocharged 200-hp 2.0L four-cylinder engine that can tow an estimated 2,200 lbs, when properly equipped.
That means you can haul a small trailer, an ATV, a rowboat, or a motorcycle without a hassle.
3. Comfortable and refined interior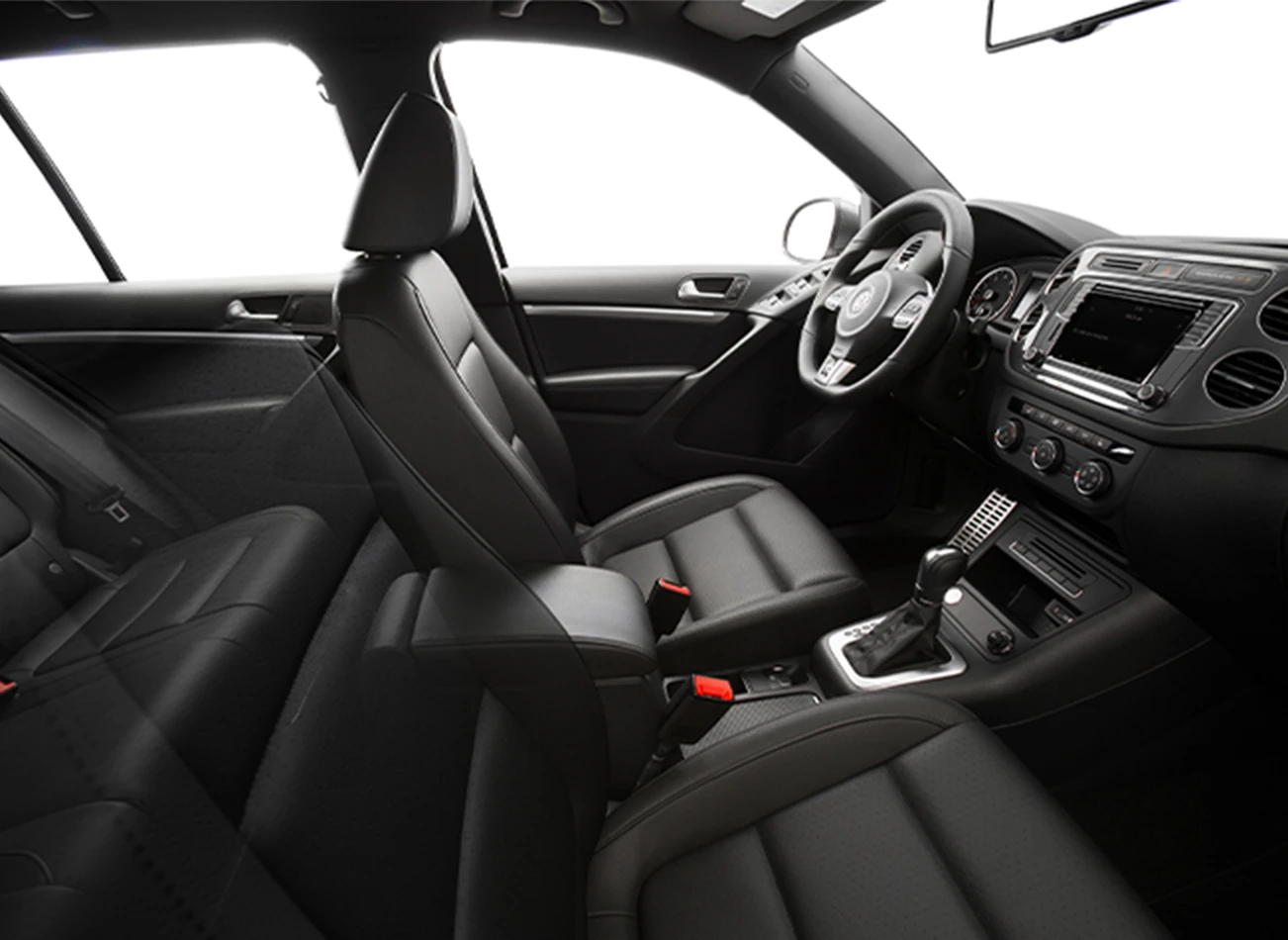 Passengers in the 2016 Volkswagen Tiguan are guaranteed a great ride, thanks to the comfortable interior. This SUV is equipped with plenty of convenience and entertainment features, as well as upscale materials. It comes standard with premium vinyl upholstery, heated front seats, and a leather-wrapped steering wheel. Bluetooth® connectivity is also standard, as is a five-inch touchscreen infotainment system.
4. Plenty of cargo space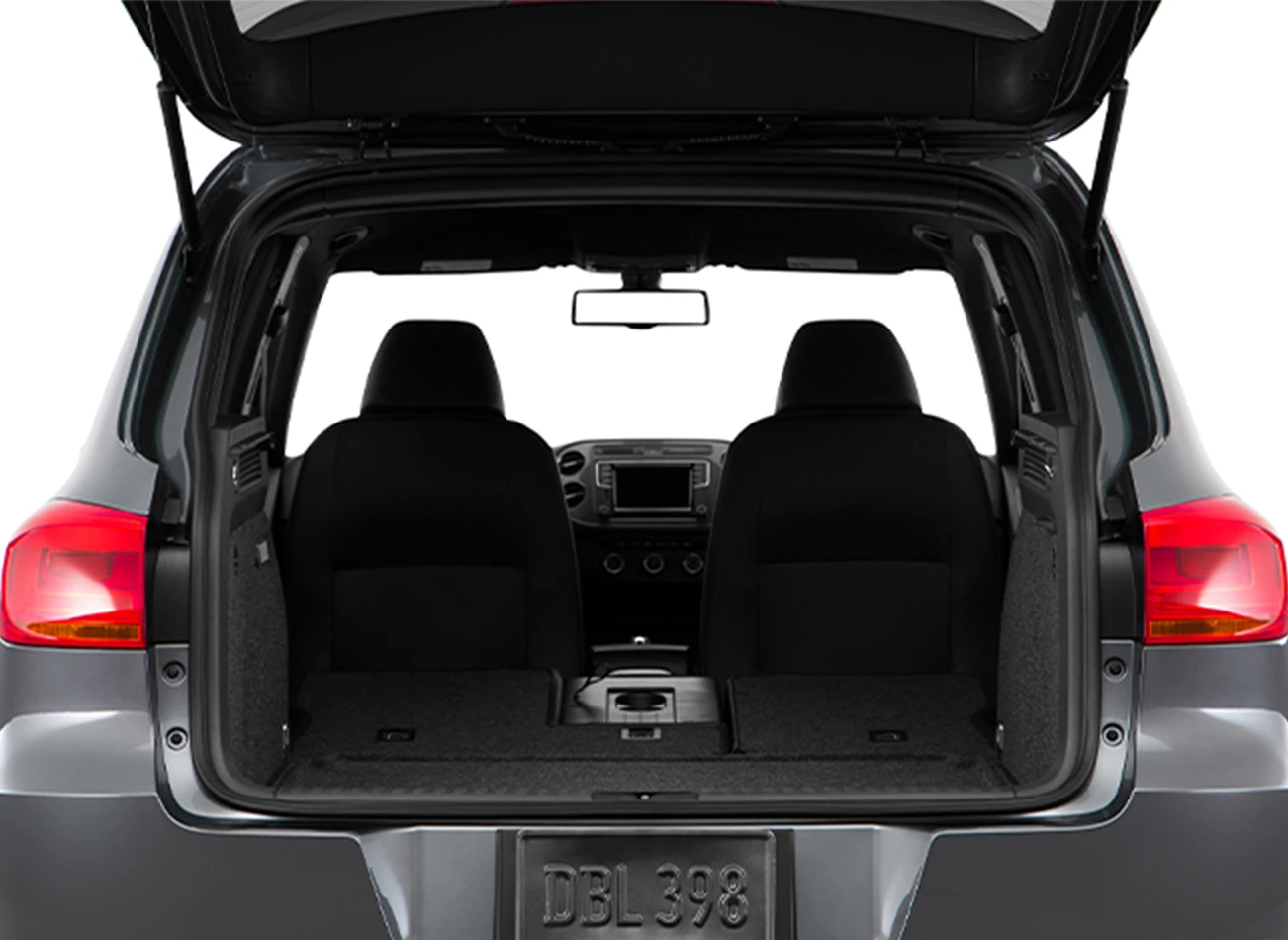 When it comes to utility, the 2016 Volkswagen Tiguan has a lot to offer. This compact SUV has ample cargo space in the trunk, as well as lots of small-item storage room inside the cabin. With 23.8 cu-ft behind the rear seats—which increases to 56.1 cu-ft when you fold them down—the Tiguan has plenty of room for your weekly groceries, a couple of suitcases for family vacations, sporting equipment, or other large items you need to carry around town.
5. Sporty R-Line trim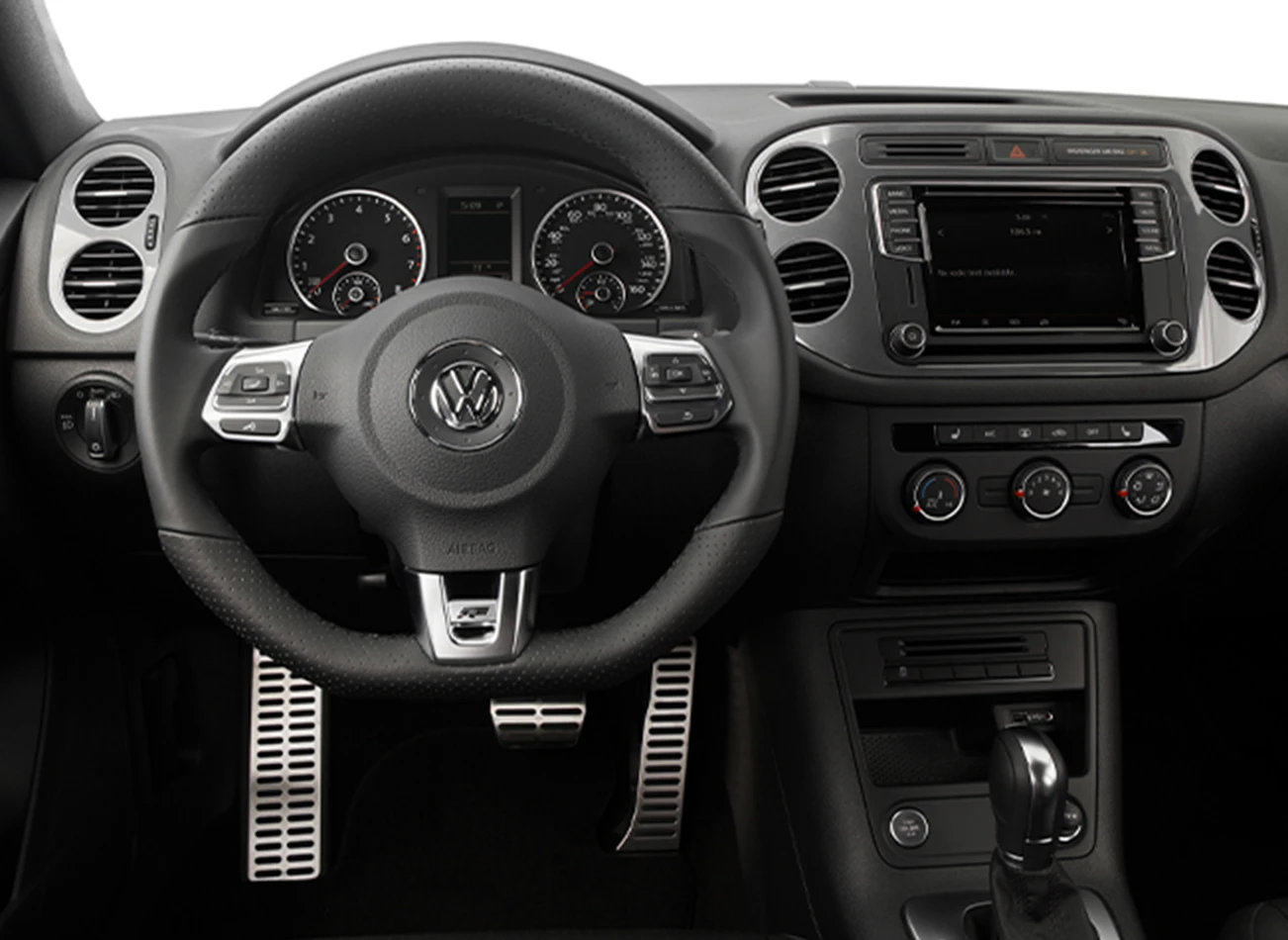 If you're interested in a sportier driving experience, take a look at the 2016 Volkswagen Tiguan R-Line. The R-Line comes with special exterior and interior design elements, as well as performance-oriented features. With 19-inch wheels, a sport steering wheel, sport-tuned suspension, and power lumbar support, the Tiguan R-Line offers dynamic and fun performance.