1. Style refresh for 2021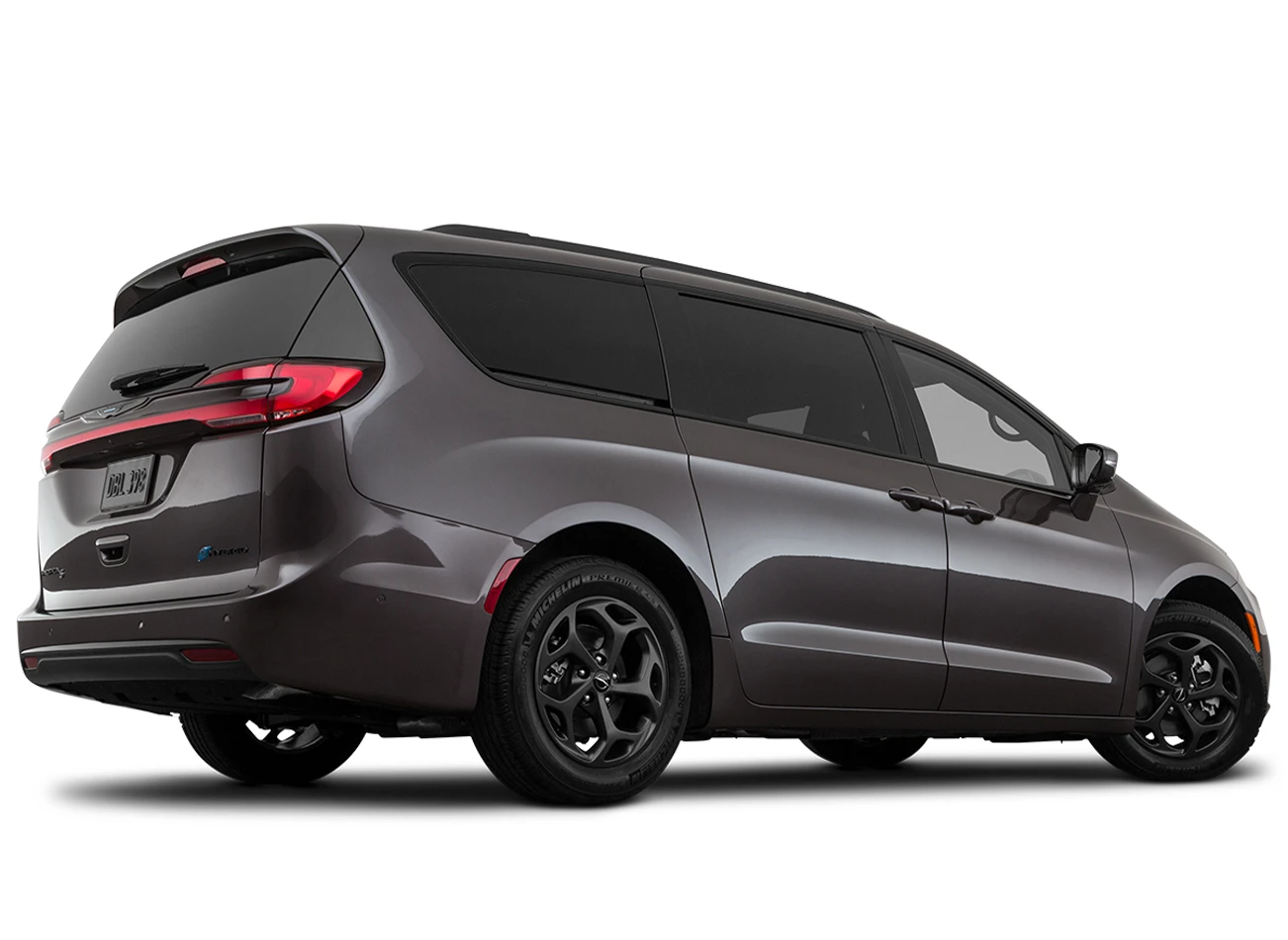 The Chrysler Pacifica received something of a facelift for 2021. As well as improvements on the infotainment and driver aid side, the exterior of the vehicle was given an upgrade: a new fascia, larger grille, reshaped headlights, and taillights that stretch from edge-to-edge give the Chrysler Pacifica a cool new look that fits the power and comfort within.
2. Ideal for families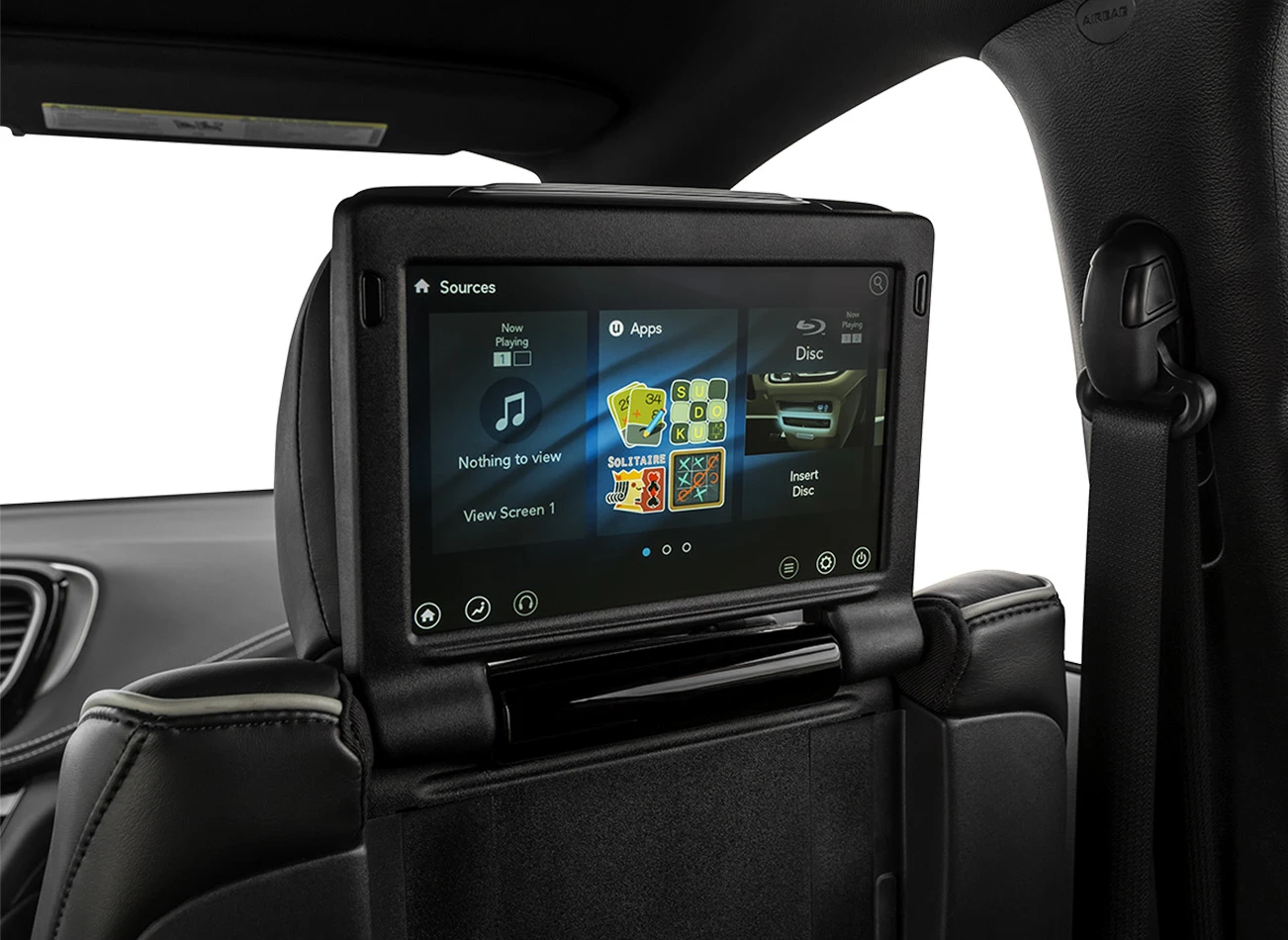 As a minivan, the 2021 Chrysler Pacifica was designed specifically with families in mind. If the infotainment system in the front and the eight comfortable cloth seats (as standard) aren't enough, the Uconnect® Theater Family Group option—which can be added to any of the trims—adds two 10.1-inch touchscreens for those sitting in the back, complete with USB ports and a Blu-ray and DVD player.
3. Plenty of space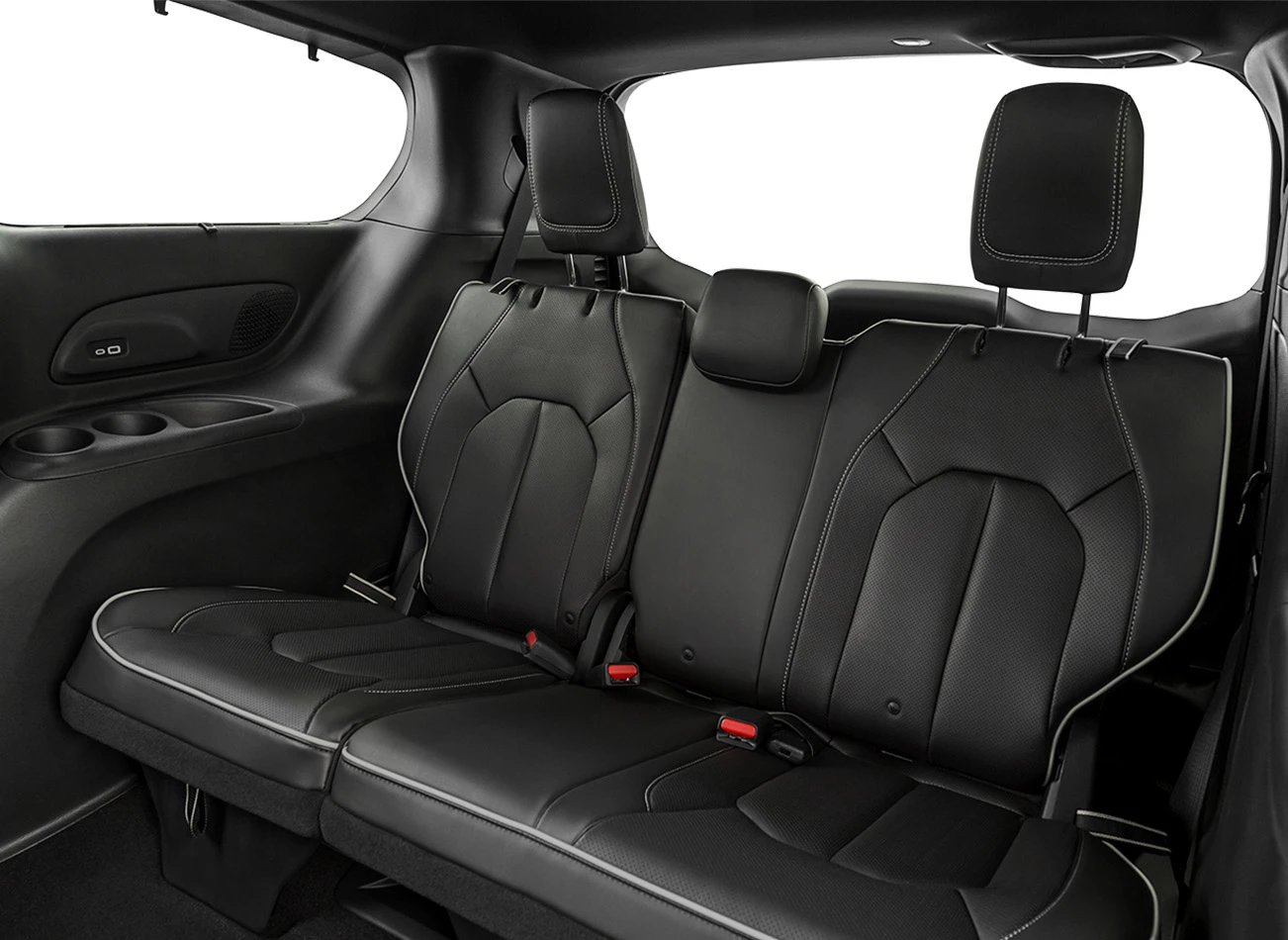 Adding to the welcoming feel of the Chrysler Pacifica, the 2021 model comes with 41.1-inches of legroom in the front, 39-inches in the second row, and 36.5-inches in the third row. Behind the third row, there's 32.3 cu ft of space, 87.5 cu ft behind the second row, and a whopping 140.5 cu ft with both rows folded.
4. Stow 'n Go® seats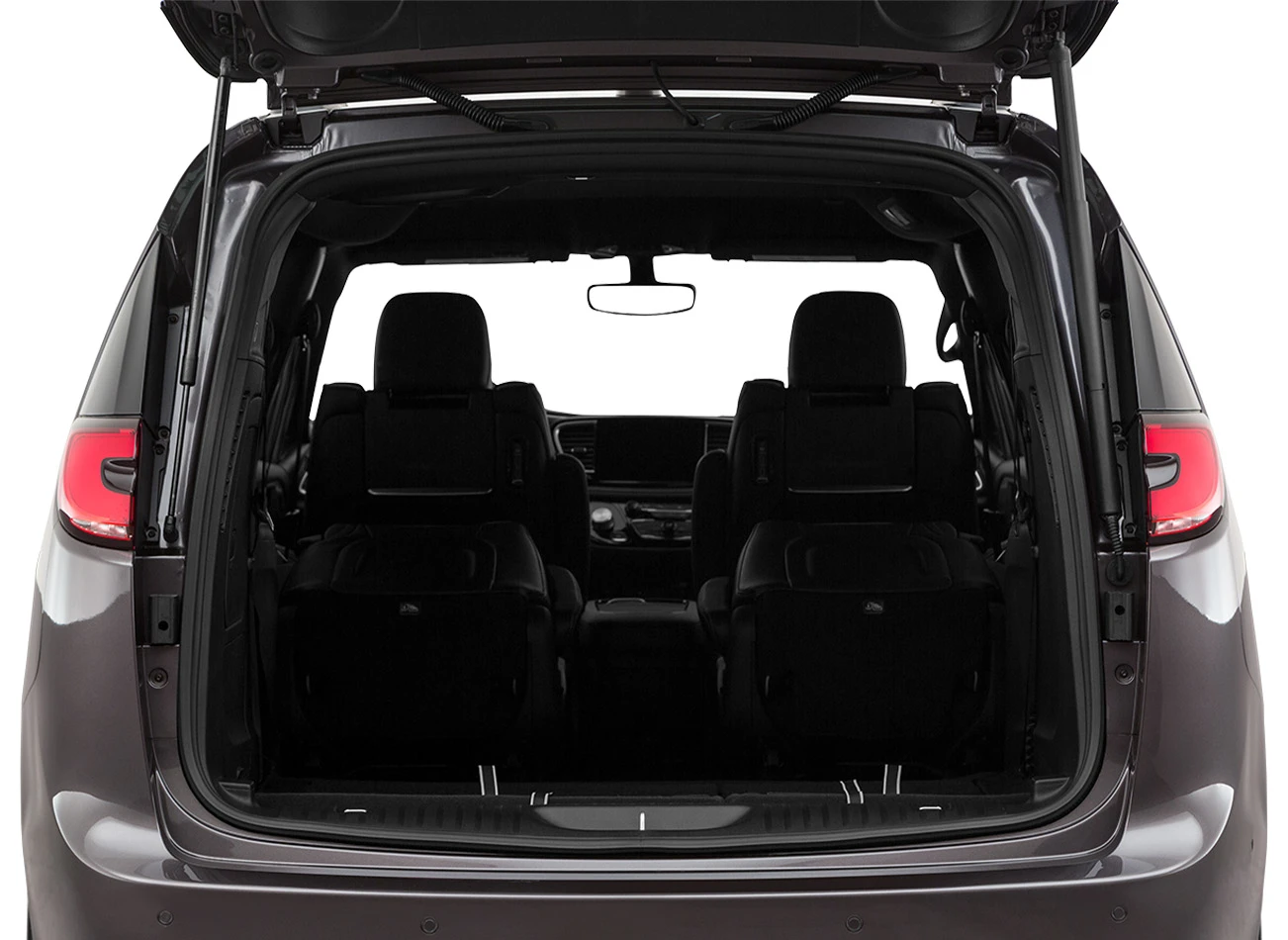 To create even more space, there's a very special feature in the 2021 Chrysler Pacifica: Stow 'n Go seats. These fold flat into the floor rather than requiring removal, making the most of the cargo space available. And, for the 2021 model year, Chrysler is now the only car brand that offers Stow 'n Go seats. The hybrid model, however, only has Stow 'n Go for the third row, so the second row must still be removed for full cargo space.
5. Easy-to-use infotainment system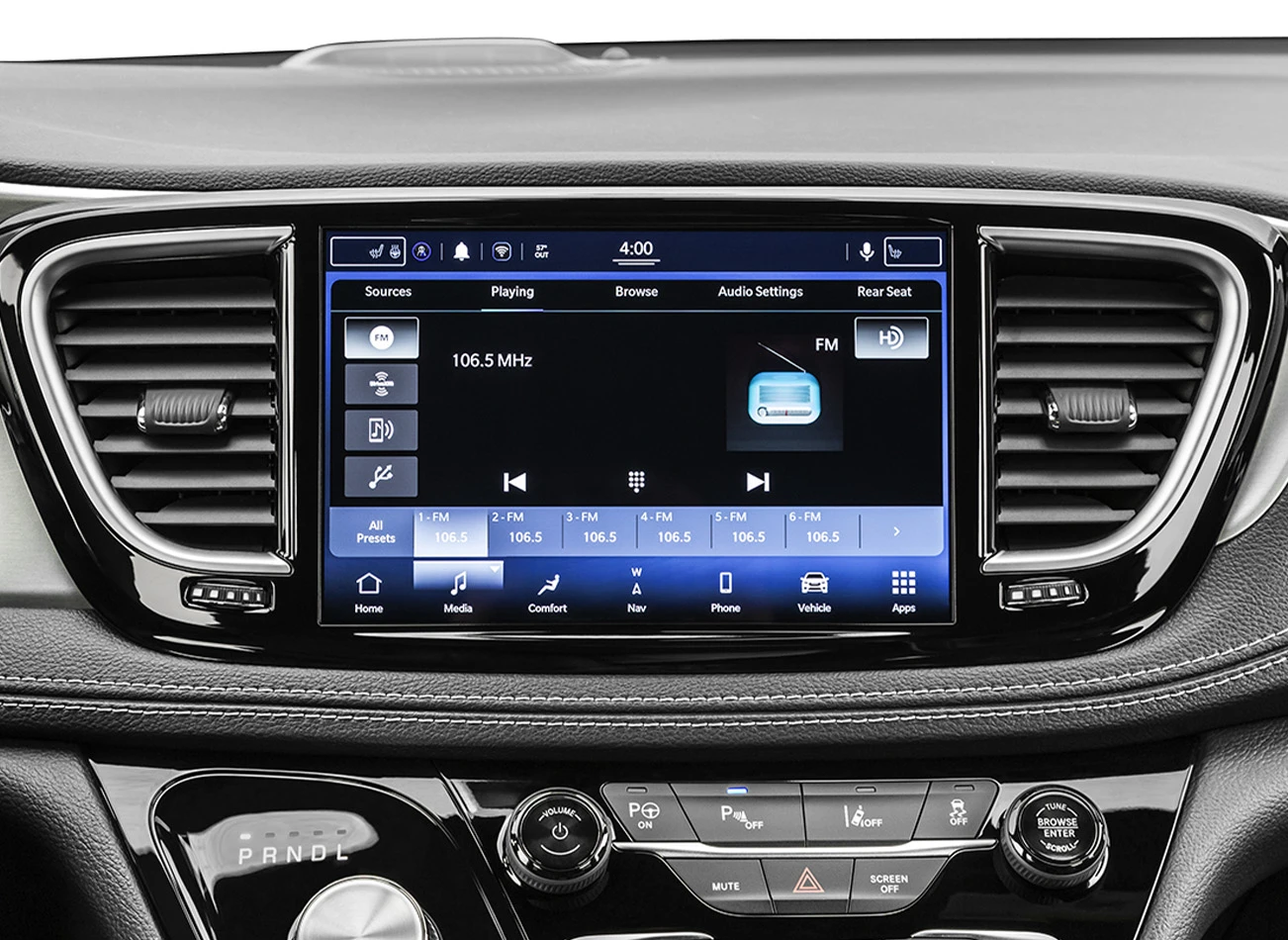 The 2021 Chrysler Pacifica is known for how straightforward its infotainment system is to use. As standard, it provides a 10.1-inch touchscreen with Apple CarPlay® and Android Auto™ integration, Bluetooth® connectivity, a USB port, Amazon Alexa®, and six speakers. Available features include a camera that displays the rear seat area on the screen, as well as additional speakers and USB ports.