1. Elegant and sporty style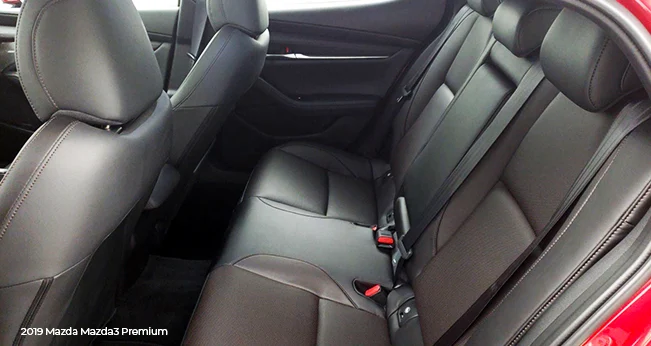 Minimalist sensibilities are brought to the forefront with this sleek and stylish vehicle. Its sculpted exterior design with hungry LED headlights, a roofline spoiler, and forward facing presence creates the sense of motion even when parked.
2. Intuitive cabin design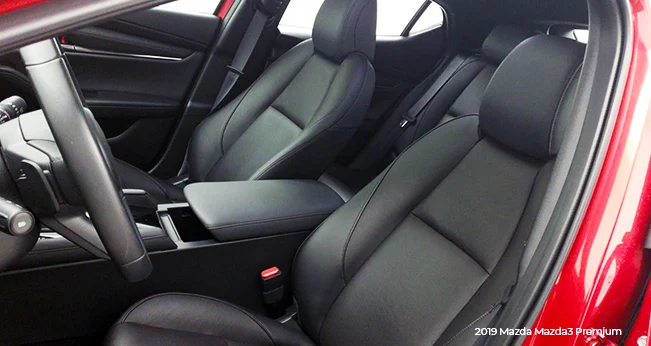 From the control dial on the 8.8-inch infotainment display to the side-bolstered sport seats, the cockpit wraps you in comfort while providing crucial data in your line of sight. Settle in and find yourself at home with easy-to-understand buttons and controls.
3. Simply fun to drive
Whether you are using the paddle shifters, the short-throw manual transmission, or setting your adaptive cruise control, this compact machine loves to hug the corners while leaving a sense of confidence in your hands. You'll be able to zip through the city or on the highway turning heads in this fun car.
4. Loaded with the tech you deserve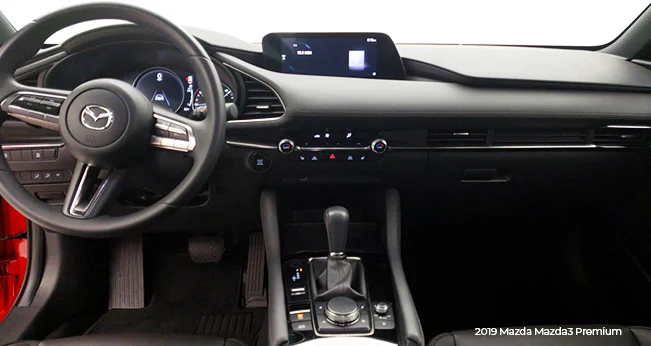 You sacrifice nothing in the smart-sized ride as its infotainment center offers easy access to your favorite smartphone apps, satellite radio, and multiple power points. Automatic climate control and available heated seats cater to your comfort without requiring constant adjustments.
5. Ready to adapt on the fly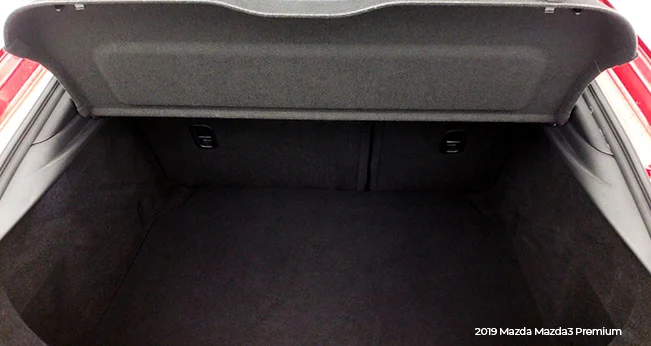 You might want a compact car that fits into your garage and is easy to maneuver through crowded parking lots. In the 2019 Mazda3, you don't have to sacrifice cargo space to do it. The rear seat splits and folds forward, so you can hit the shopping mall without worrying about fitting your bags inside.