1. Simplified, mature styling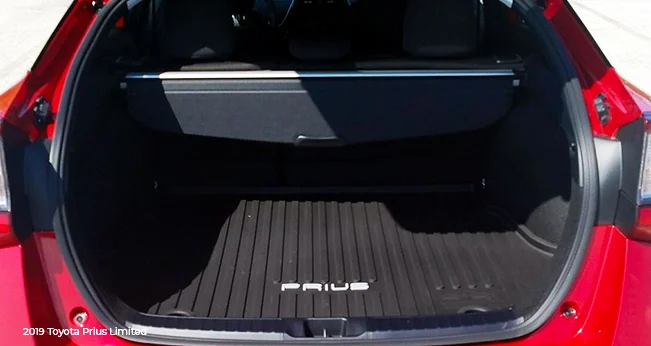 Since its initial debut in 1997—and especially during the notable second generation—the Prius has gone through a styling evolution. The 2019 Prius calms the edges and smooths the angles for a lower profile and overall more mature design. Since the start of the current fourth generation in 2016, the Prius style has grown even more sophisticated, but long-time Prius fans need not be worried, the egg-shaped body is still a key touchstone in this hybrid's design philosophy.
2. Less stops at the pump
No matter how nice the styling or comfortable the interior, there is likely one main reason you're drawn to the Prius: fuel economy. The 2019 Prius boasts an EPA-estimated 50 mpg combined.
The combination of a hybrid powertrain, aerodynamic design, and low resistance tires makes for a polite fuel sipper. The 2019 base model Prius L Eco sports an EPA-estimated 58 mpg city, 53 mpg highway, and 56 mpg combined.
3. Room to stretch and stow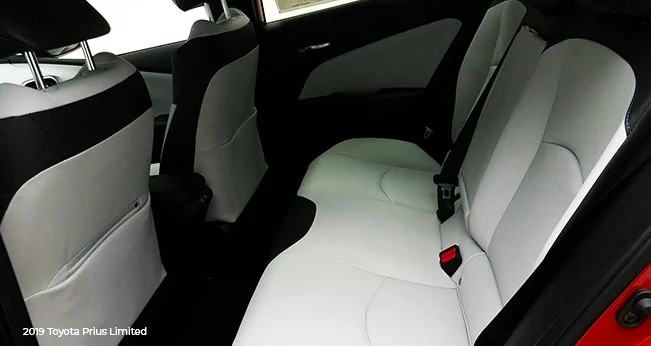 When it comes to comfort and space, the 2019 Prius has plenty to offer. For example, comfortable front seats and a spacious 33.4 inches of legroom in the back give passengers room to move and relax. There's also 27.4 cubic feet of cargo space behind the rear seats as well. In fact, spacious passenger and cargo room has always been one of the hallmarks of the Prius, and the 2019 model doesn't disappoint—it's more accommodating than ever.
4. Advanced technology in the cabin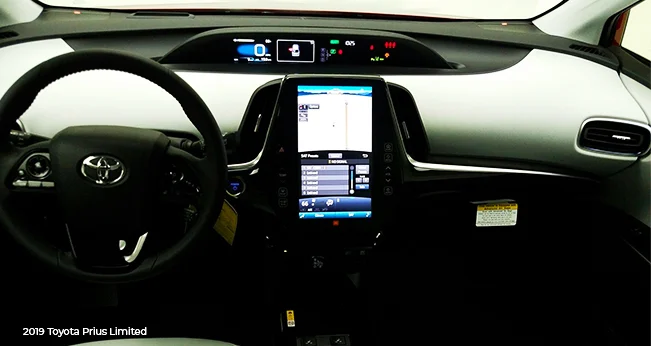 The 2019 Toyota Prius makes technology a part of the driving experience. Even on the base L Eco model, high-tech infotainment and connectivity features are plentiful. Some features include keyless start, Bluetooth, a 6.1-inch infotainment touchscreen, three USB charge ports, and more. Higher trims showcase more technology, such as the top-of-the-line Limited trim for the 2019 Prius which features a massive 11.6-inch touchscreen infotainment display.
5. Hybrid technology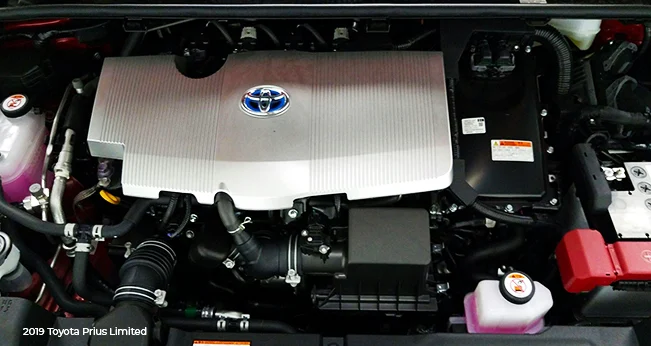 Since 1997, the Toyota Prius has been a strong contender in the hybrid market. The 2019 Toyota Prius has a 1.8L four-cylinder engine mated to a 53-kWh electric motor that combines for a total of 121 horsepower. Saving that power is a lithium-ion battery pack (nickel-metal hydride for the AWD-e version), and for 2019, there's an available all-wheel-drive system that uses two motors on the rear axle.