5 reasons to buy the 2017 Toyota Prius
1. Wide-ranging trim options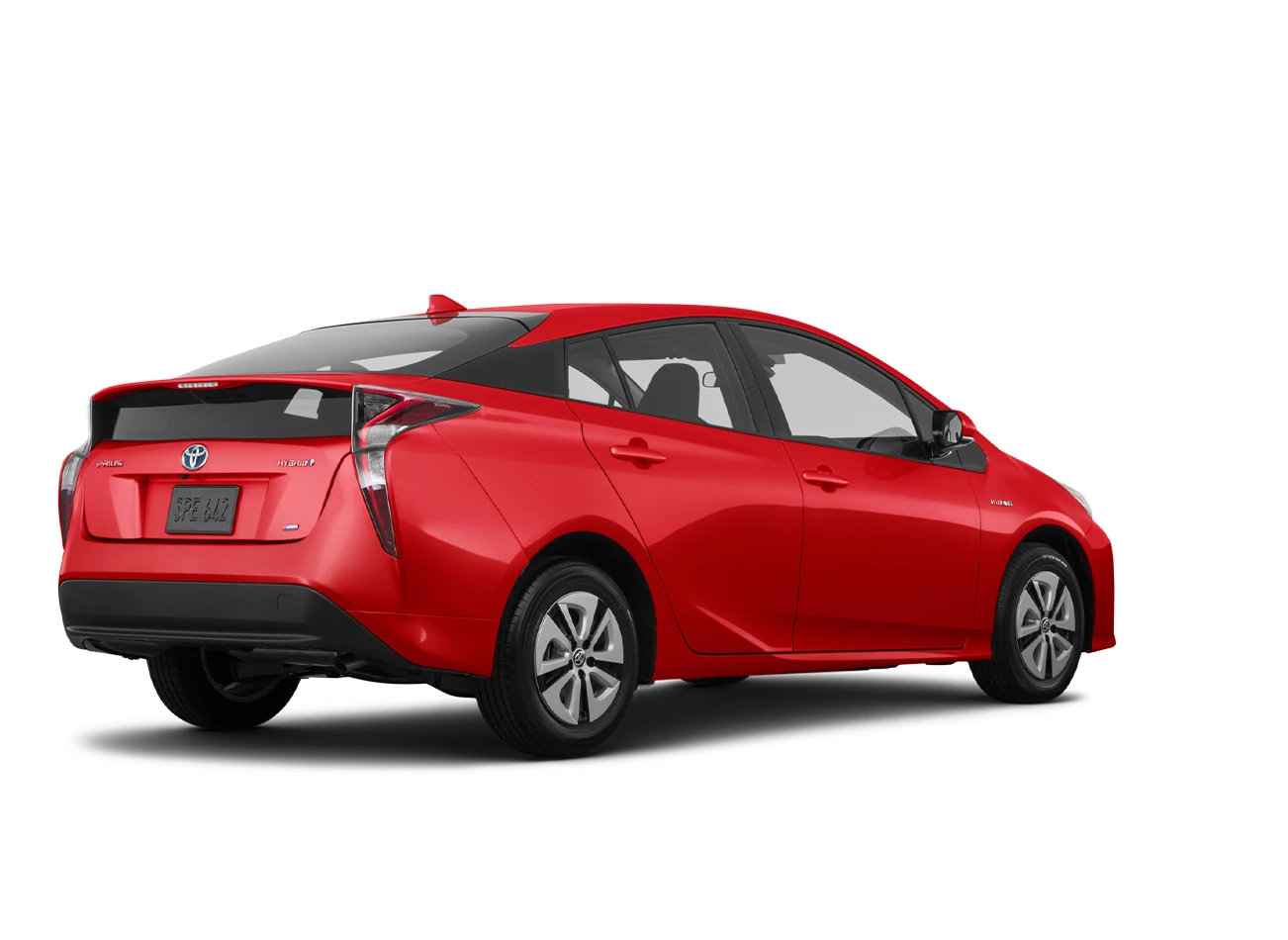 The 2017 Toyota Prius has seven trims for your consideration. When it comes to actually choosing the right vehicle for you and your loved ones, those minor equipment differences between trims allow you to focus on what you actually want (and need). New for 2017 is the Prius One, this base trim is packed with features. Constantly visiting new places? You'll want to pick the Three trim or above for built-in navigation. And for sports-tuned suspension, you'll need one of the Touring trims.
2. Fantastic fuel-economy figures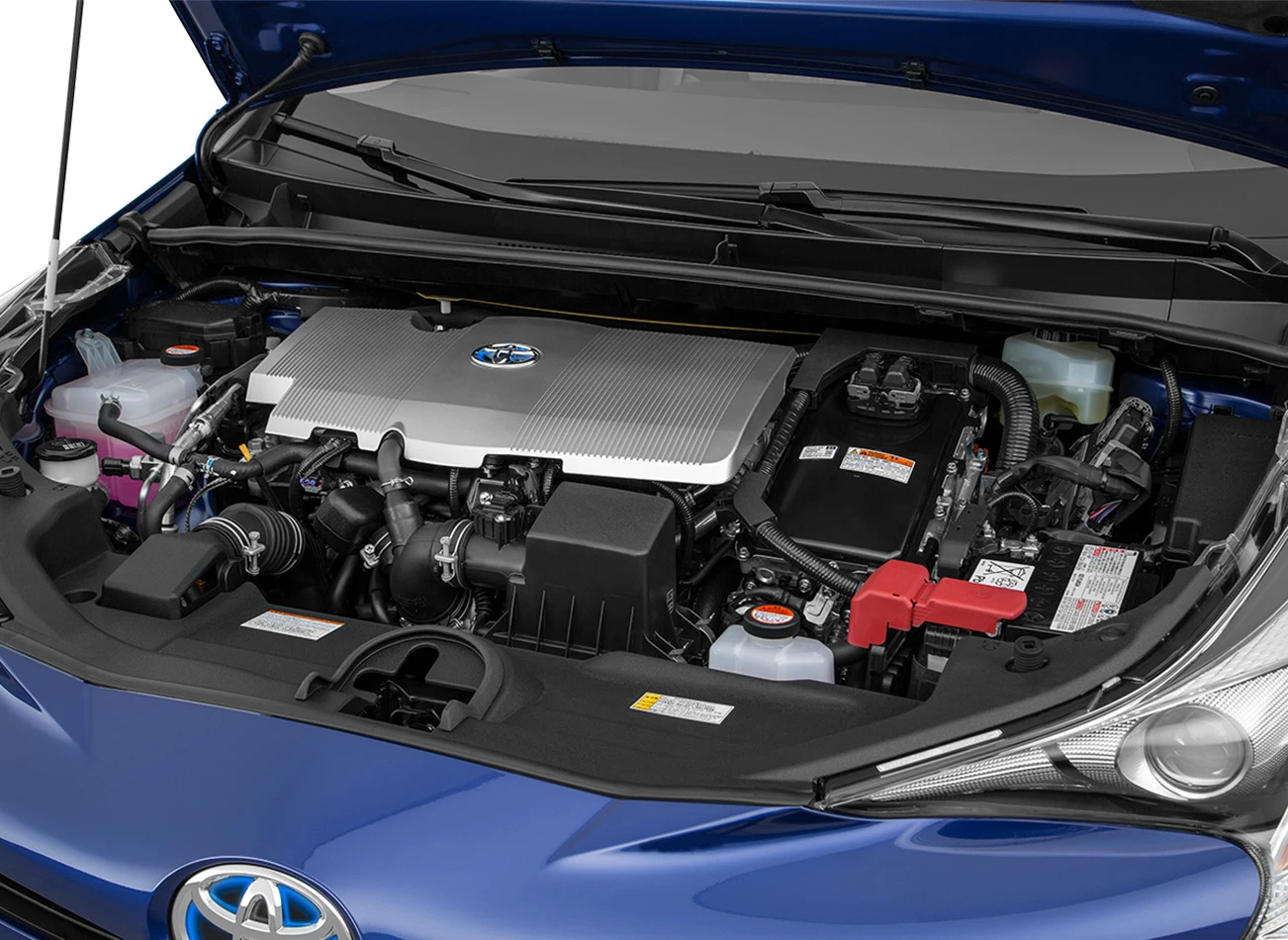 If you're shopping for a vehicle with the feel-good factor, the fuel economy figures of this hybrid hatch will certainly put a smile on your face. Toyota has been hitting the mark with the Prius for years now, and the 2017 version is no exception. The Prius Two Eco trim is the best performer in the 2017 trim lineup. Powered by the model's standard hybrid powertrain (1.8L engine, two electric motors) it's tuned to achieve an EPA-estimated 56 mpg combined.
 All other 2017 Prius trims have the same powertrain setup and achieve an EPA-estimated 52 mpg combined.
3. Athletic aerodynamics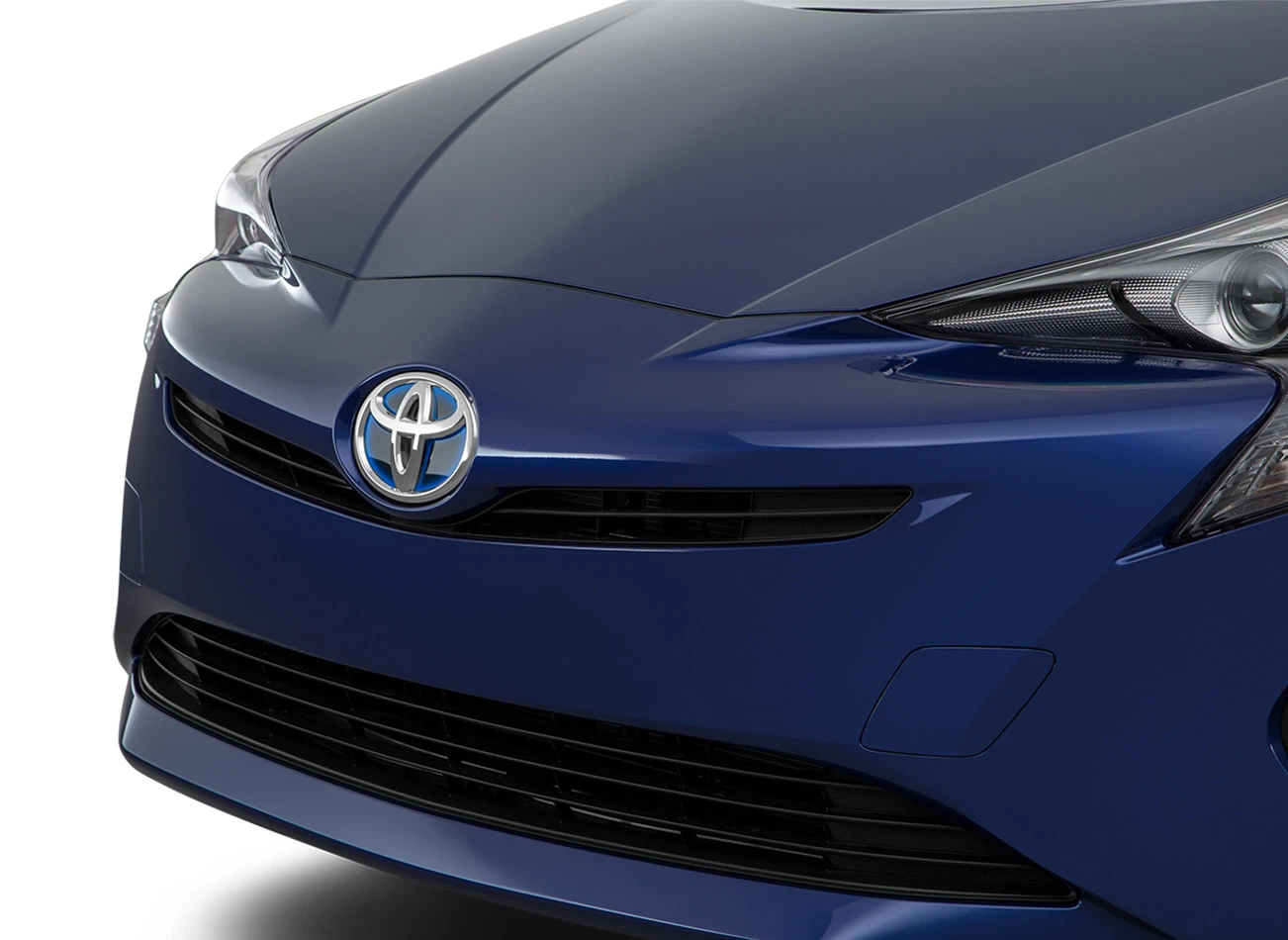 If you're shopping for brains and beauty, you've come to the right place. The slick exterior of the 2017 Prius has actually been planned to precision; an aerodynamic design is at the heart of this good-looking hatchback. Aero-stabilizing fins and underbody panels help to minimize wind resistance. The brutal (and beautiful) front grille shutters open and close automatically for better airflow. What does this mean for you? Smooth handling and responsive fuel economy.
4. The Entune™ audio system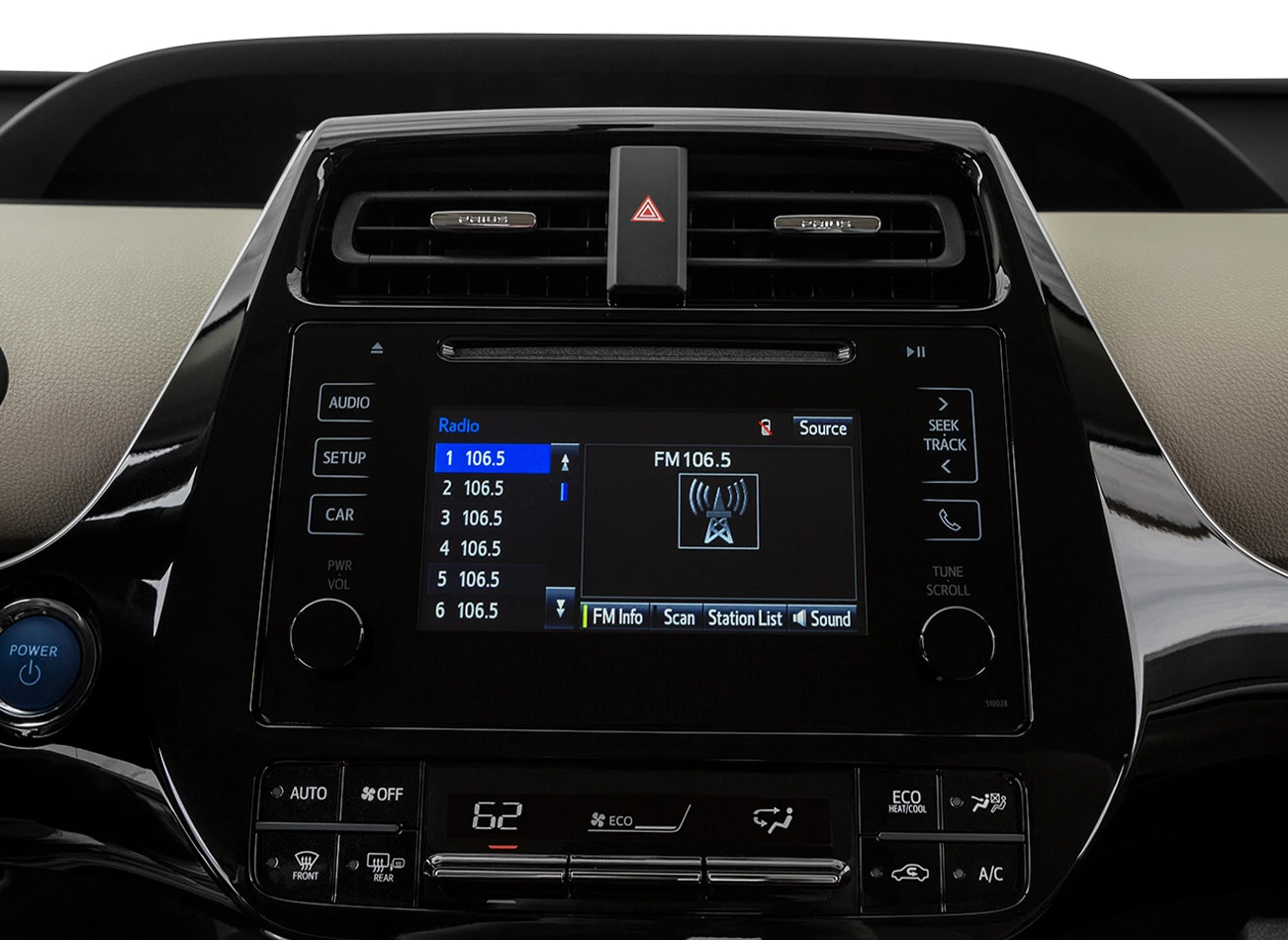 Thanks to the 2017 Prius Entune™ audio system, it's easier than ever to hit the road, while still enjoying your favorite playlists and calls with friends. The Base, Two, and Two Eco trims all benefit from an easy-to-read 6.1-inch touchscreen display, voice command recognition, and Bluetooth® streaming technology. How about making that family road trips simpler than ever? Upgrade to the Three trim or above for navigation, weather reports, local fuel prices, sports scores, restaurant bookings, and more, with the subscription-free Entune® App Suite.
5. Newly standard driver-assistance features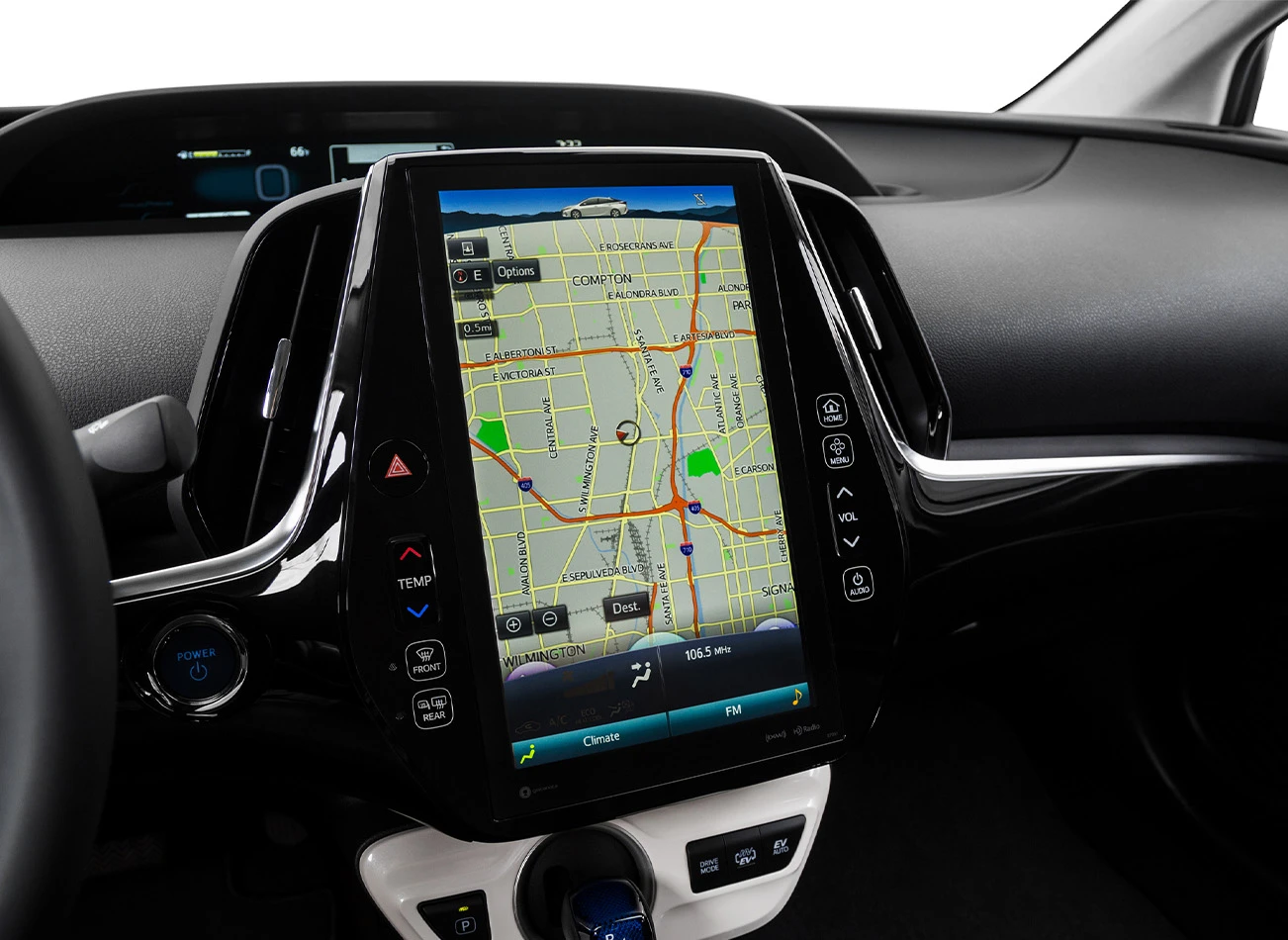 For the 2017 model year, Toyota has made its previously optional suite of driver-assistance features standard on all Prius trims. From highway commuting to downtown streets full of pedestrian traffic, features such as forward-collision warning, automatic emergency braking, and lane departure warning are nice to have when you're navigating the modern world. Add in the standard rearview camera, and you are all set for the mall parking lot, too.
RepairPal gave the Toyota Prius an overall reliability rating of 4.5 out of 5 stars, which RepairPal describes as Excellent. This rating ranks Toyota Prius 5th out of 30 among Midsize Cars.
Color options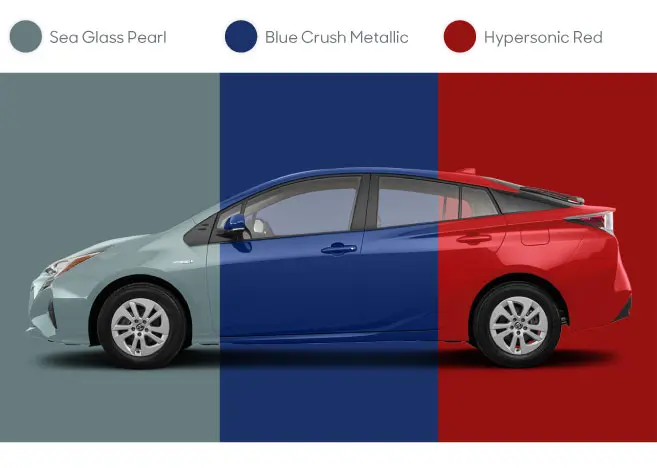 Exterior colors:
Blizzard Pearl

Blue Crush Metallic

Classic Silver Metallic

Hypersonic Red

Magnetic Gray Metallic

Midnight Black Metallic

Sea Glass Pearl
Interior colors:
Interior details
The 2017 Toyota Prius hatch seats five passengers. Cloth upholstery is standard with the option to move up to SofTex® simulated leather upholstery from the Three Touring trim and above. The cabin is comfortable and the seats are supportive, with 42.3-inches of legroom up front and 33.4-inches for the rear row.
Smart-flow climate control system with pollen filtration is a standard feature. Comfort touches are plentiful, including two front- and two rear-row cup holders, and bottle holders for both rows too. The front row has a center armrest with a storage bin, while the 60/40-split rear seat has a fold-down center armrest as well.
Cargo capacity is impressive, from 24.6 cu-ft for the One, Two, Three, and Three Touring trims, up to 27.4 cu-ft for the Two Eco, Four, and Four Touring trims. Total cargo capacity for all trims increases to 65.5 cu-ft when the rear seats are folded down.
Child seat details
The 2017 Prius has two sets of LATCH connectors (two lower anchors and an upper tether) in the second row's outboard seats, while the second-row middle seat has an upper tether only. Should you wish, you can use a lower LATCH anchor from either side (along with the upper tether) to assist in securing a child seat in the middle.
All seat types are accommodated, including convertible, front- and rear-facing, infant and booster seats. Some seats fit better with the rear-row head restraints removed.
Performance
All 2017 Prius models are motivated by a 1.8L four-cylinder engine paired with two electric motors and an onboard battery for a combined 121-horsepower. A continuously variable automatic transmission (CVT) sends power to the front wheels. When new, the top speed of the 2017 Prius is 112 mph according to the manufacturer.
The 2017 Prius Two Eco (with the 1.8L gas engine and dual electric motors) gets an EPA-estimated 56 mpg combined.
 All other 2017 trims (with the same hybrid powertrain) deliver an EPA-estimated 52 mpg combined.
Year comparisons
2009–2015 Toyota Prius (Third Generation)
The Prius entered its third generation in 2009. A Persona Series Special Edition Prius was introduced as a 2013 exclusive. Following a no-change year in 2014 (and the success of the 2013 special edition), the Prius gained a new trim in 2015, the Persona Series. A rearview camera became standard this year, too.
2016–2022 Toyota Prius (Fourth Generation)
A ground-up redesign heralded the arrival of the fourth-generation Prius in 2016. In 2017, Toyota's suite of driver assistance features became standard. In 2019 the Prius gained available all-wheel drive, some refreshed styling, and new trim names. More standard connective technology was introduced in 2020, including Apple CarPlay® and Amazon Alexa™ functionality, with Android Auto™ following in 2021.