10 Best Convertible Cars for 2021: Reviews, Photos and More
---
PUBLISHED WEDNESDAY, NOVEMBER 17, 2021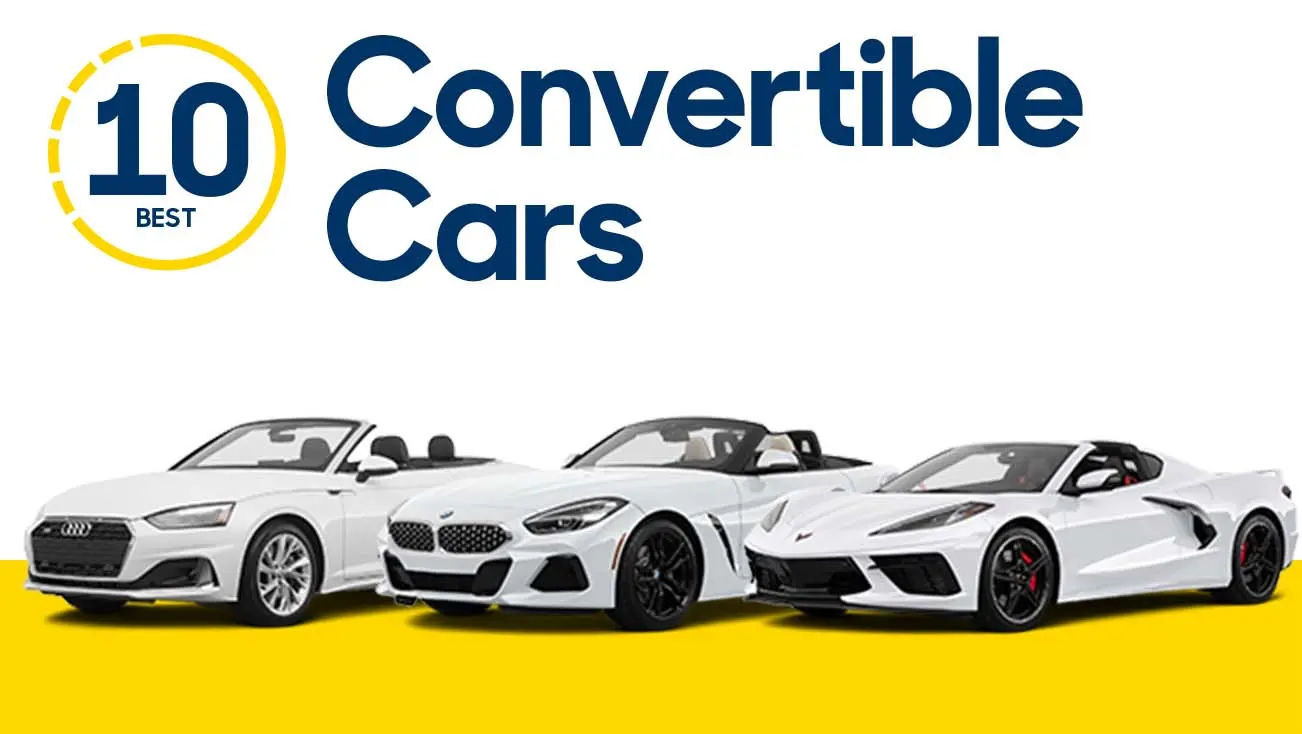 Open-air fun awaits in a convertible.
There's nothing better than taking to the open road, soaking in the sunshine, and feeling the wind on your face. With a convertible, that can be your reality, whether you're dropping the kids off at school, traveling for work, headed for a date-night dinner, or taking the family out for a drive-in movie. Convertibles offer the ultimate connection with the scenery around you while indulging in the roar of an accelerating engine. Are you ready to go top-down? We thought so!
To help you on your search for your ideal convertible, we've compiled a list of the 10 best convertible cars for 2021 shoppers, based on CarMax sales data from March 1, 2021, through August 31, 2021.
10.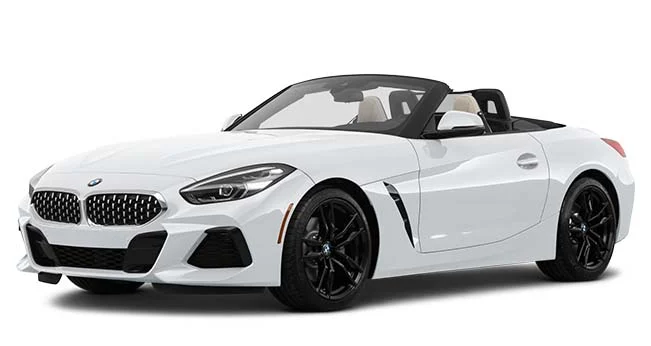 The BMW Z-line of convertibles is currently in its sixth generation (2018-present), and for good reason. The sporty two-seater BMW Z4 is the picture-perfect roadster with its classic black soft-top, beefy 18-inch wheels, and leather upholstery on 2019 models. Show up to a business meeting or weekend brunch in this two-door convertible, and all eyes will be on you. Under the hood of 2019 base-trim Z4 models, you'll find a roaring turbocharged 2.0L inline-four engine revving at 255 hp. Or choose the upgraded turbocharged and intercooled DOHC 24-valve 3.0L inline-six pumping out 382 hp. Both engines are great conversation starters at neighborhood car clubs.
Additional notable features of the 2019 BMW Z4 base trim include:
Zero to 60 mph in 5.1 seconds with the 255-hp engine (when new)

10 cubic feet of trunk space

Two 10.2-inch digital displays in the cabin

Eight-speed automatic transmission

Apple CarPlay® connectivity
9.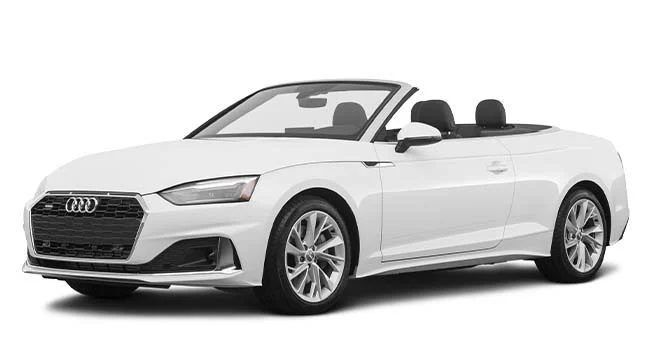 This luxury vehicle comes in convertible (Cabriolet), coupe, and four-door hatchback (Sportback) styles for 2017-2021 models. For those opting to put the top down, you'll enjoy a two-door AWD ride with seating for four, so you can take the family for a weekend drive or pack up the pup for an afternoon hike. You can fold down the 50/50 back seat to make room for golf clubs or shopping bags. The 2021 Audi A5 comes in three trims: Premium, Premium Plus, and Prestige. The base offering is loaded with 18-inch alloy wheels and heated side mirrors. An inline-four kicking out 261 hp will surely get you where you want to go.
On the 2021 Audi A5 Convertible, you'll also get these standard features:
9.3 cubic feet of trunk space (with four seats available)

Three-zone automatic climate control

Leather upholstery

Heated and power-adjustable front seats

Apple CarPlay and Android Auto™ connectivity
8.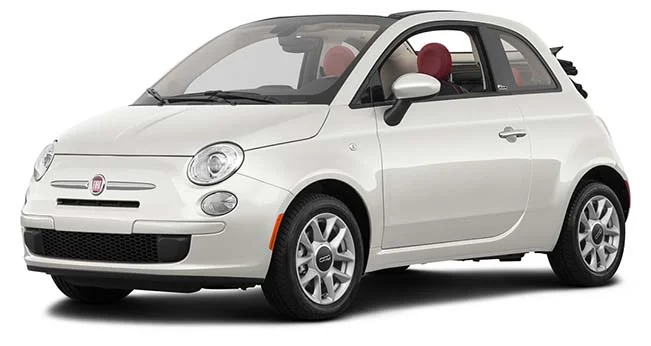 Making our list yet again is the curvy, cozy Fiat 500. This cute European-styled two-door subcompact is not only great for ducking in and out of city traffic, but also for loading up the surfboard (with the top down!) and hitting the beach for an afternoon of relaxation. A zippy 1.4L turbocharged four-cylinder engine comes standard on 2018 and 2019 models. While this vehicle isn't roomy enough for a big family, it's perfect for singles or couples with a baby seat or small dog in the back seat. If you're scouting out a 2019 model, you'll find three trim levels offering a retro vibe paired with modern tech conveniences.
On the 2019 Fiat 500 Cabriolet Pop base trim, you'll enjoy:
5.4 cubic feet of trunk space

16-inch alloy wheels

Rearview camera

Cloth upholstery

Seven-inch color info display
7.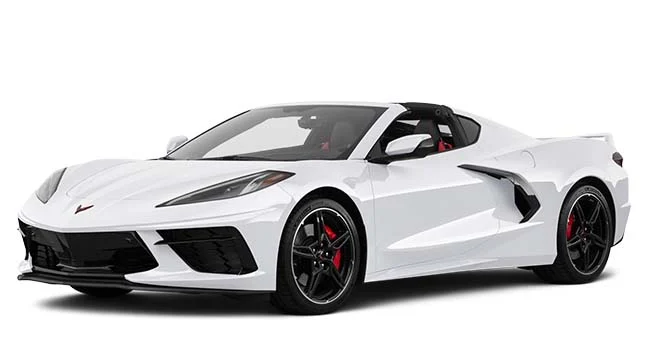 Muscle car enthusiasts dream of owning this popular sporty two-seater convertible with sharp lines, horizontal taillights, and large side scoops. And—with the growl of a standard 6.2L engine pumping out 455 hp—the Chevrolet Corvette Stingray C7 (2013-present) is a showstopper. Shop for a model with a seven-speed manual transmission or a six-speed automatic. The 2020 model flaunts a powerful V8 with a jaw-dropping zero-to-60 mph time of less than three seconds when equipped with the Z51 performance package that amps the horses up to 495 hp (when new). Crave speed and classic sports car personality? This is your dream ride.
Get behind the wheel of the 2020 Chevrolet Corvette base trim to experience:
Rectangular-shaped steering wheel

Two 12-inch display screens

Three driver's seat design options

Eight-speed twin-clutch automatic transmission (no manual option for 2020)

Total storage space of 12.6 cubic feet divided between two separate rear and nose compartments
6.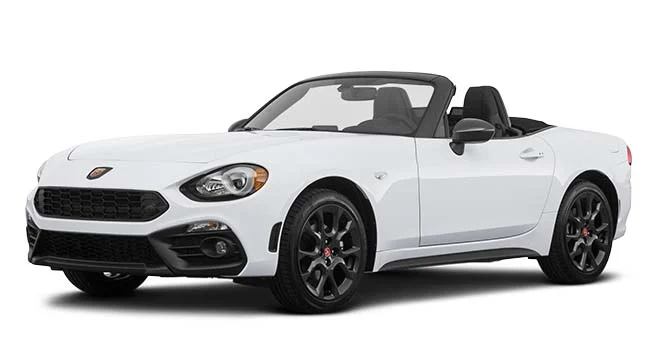 Our second Fiat on the list is the iconic Spider roadster. The soft curves, long hood, and seating for two make this a true Sunday cruiser or statement vehicle for business execs. The 2020 model comes in three trims—all powered by a 1.4L four-cylinder engine—with the base and mid-level trims offering 160 hp and the top trim maxing out at 164 hp. Shop for a model with six-speed manual or automatic transmission. The base Classica trim comes loaded with standard tech luxuries, including a rearview camera and Bluetooth® connectivity.
Choose the second-level Lusso trim on the 2020 Fiat 124 Spider for:
Heated leather seats

Seven-inch infotainment display

Keyless entry

Leather-wrapped steering wheel

Bose® sound system (with optional package)
5.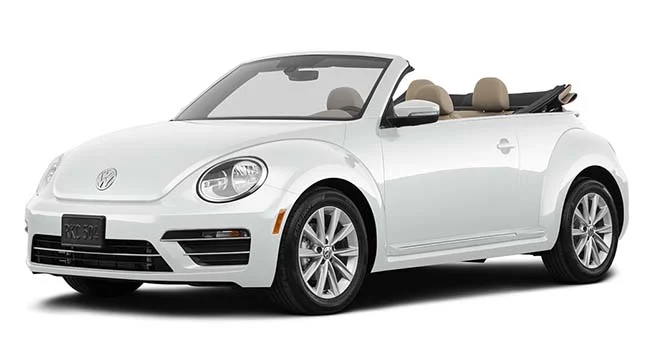 Quirky, eye-catching, and just plain fun to drive, the Volkswagen Beetle zooms into the middle spot on our list. This subcompact is in its final year of production (2019) with what VW is calling the Final Edition. You can opt for a convertible or a coupe in unique exterior colors like vibrant Habanero Orange Metallic or denim-like Stonewashed Blue Metallic. The 2019 Volkswagen Beetle, best known as a "Bug," is powered by a 2.0L inline-four engine with 174 hp and a six-speed automatic transmission. This makes it a popular daily driver on both city and suburban roads for those who love a retro-looking vehicle.
Inside the 2019 Final Edition Volkswagen Beetle, you'll find:
Black and tan cloth seats or all-black leather seats

Stainless steel-trimmed pedals

Black gloss finish on the console and upper door panels

6.3-inch touchscreen

Blind-spot monitoring
4.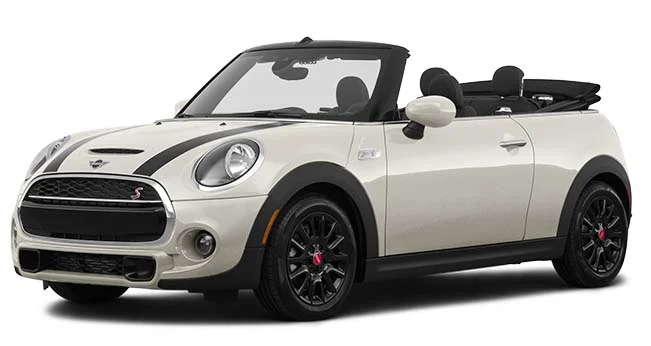 The Mini Cooper convertible offers a two-door, four-seat configuration, making it one of the larger interiors on our list—though the rear is best for child car seats or pets. The Mini Cooper convertible is available in three models (engine types) and three trims (features), giving you plenty of choices when it comes to finding the convertible Mini for you. The base engine on 2019 models is a conservative 1.5L turbocharged three-cylinder with 134 hp. Available engine options include two four-cylinder options with more horsepower.
You'll enjoy the following base-trim offerings on the 2019 Mini Cooper:
6.5-inch infotainment display

Six-speaker audio system

Synthetic leather upholstery

Two complete sets of LATCH car-seat connectors in the rear seating area

5.7 cubic feet of trunk space with the top down (7.6 cubic feet when the top is up)
3.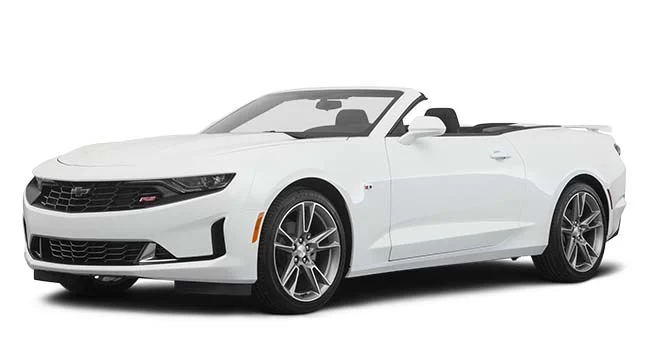 Speeding into third place is an American classic, the Chevy Camaro. The sixth generation of this longtime muscle car launched in 2016. In 2017, three models were introduced, including the return of the supercharged ZL1, 1LE, and the LS. Look for the standard 3.6L V6 engine or a more robust 6.2L V8 under the hood. In 2018 base LS models you'll find plenty of popular tech, including Apple CarPlay and Android Auto connectivity. The seventh-generation Chevrolet Camaro launched in 2020 with three engine options—a modest four-cylinder, a mid-range V6, and a powerful V8—making it a great daily driver if you simply want a cool-looking ride without committing to an aggressive V8 engine.
The 2020 Chevrolet Camaro Convertible 1LT base trim comes with:
2.0L turbocharged four-cylinder engine

18-inch wheels

Leather-wrapped steering wheel

Seven-inch touchscreen

Six-speaker sound system
2.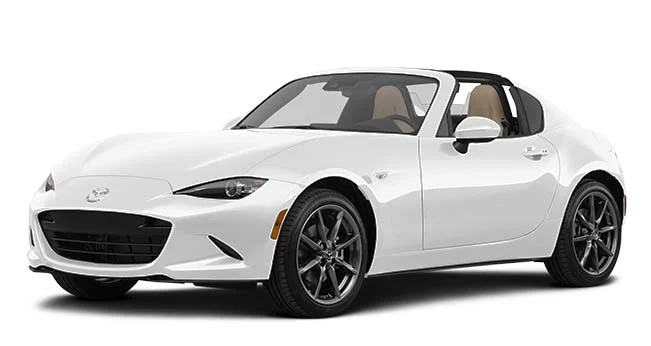 Sitting pretty in the second position is the curvy, two-seater Mazda MX-5 Miata. In 2017, Mazda introduced an RF (Retractable Fastback) model, a push-button retractable hardtop that tucks itself away in a swift 13 seconds. Under the hood, you'll find a 155-hp engine on 2017 and 2018 models. In 2020, Mazda added a new suite of driver-assistance features, including forward-collision warning, lane-departure warning, and blind-spot monitoring—perfect if you're on the road a lot for work or pleasure. If you're a collector, ask about the special 100th Anniversary Edition available with the Grand Touring trim on 2020 models.
Choose the 2020 Mazda MX-5 Miata Sport base trim and you'll get:
16-inch alloy wheels

Seven-inch color display screen

Power mirrors, windows, and door locks

Bluetooth connectivity

Automatic or six-speed manual transmission
1.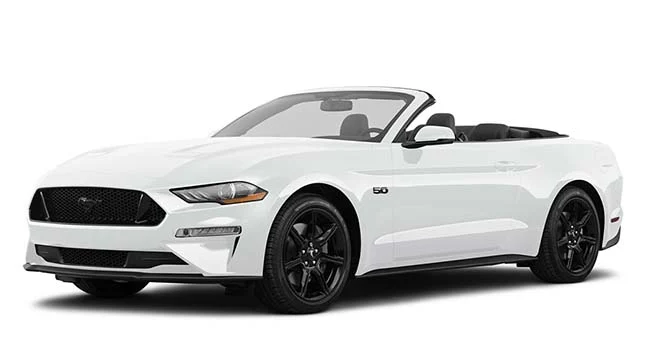 Crossing the finish line into first place is a true muscle car, the Ford Mustang. In 2018 Ford introduced new engine options, with a 2.3L turbocharged four-cylinder as the base. If you really want to bury the needle, upgrade to the GT Premium Convertible—its 5.0L V8 kicks out a whopping 460 hp. 2018 also brought an updated rear suspension to boost ride quality and the option of an automatic 10-speed.
Standard features on the 2018 Ford Mustang Convertible include:
17-inch wheels

4.2-inch center display screen

Six-speaker sound system

Bluetooth connectivity

Keyless ignition and entry
You can't go wrong with any of the 10 featured convertibles on this list. From powerful engines to attractive curves and tech-loaded cabins, you're sure to feel amazing behind the wheel of one of these top-down rides.
Continue your car search with these related articles: