Ask the Expert: The Best Convertibles on the Used Market
---
PUBLISHED FRIDAY, OCTOBER 1, 2021

BY EDMUNDS EDITORS
These four vehicles approach drop-top driving in different ways.
With thousands of vehicles in our inventory, we're here to help make car research easier for you. We've partnered with car-review experts from Edmunds to weigh in on what matters most when you're looking to buy a car.
***
Vehicles Reviewed
Convertibles have the ability to transform any routine drive into a truly memorable one. Sometimes all it takes is a simple drop of the top to make you feel on top of the world. And they even come in a range of shapes and sizes so you can have your driving fun and still fulfill everyday needs.
We've rounded up four of our favorite top-down models on the used market: the Ford Mustang, Mini Cooper, Mazda Miata, and Jeep Wrangler. Edmunds' expert Ryan ZumMallen provides a rundown of each, complete with personal recommendations.
2016 Ford Mustang GT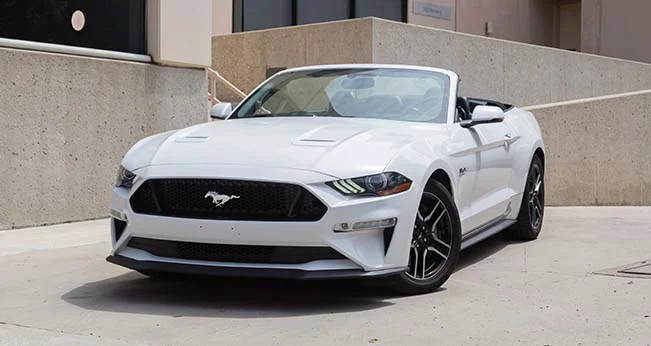 An icon of top-down fun, the Mustang offers classic style and performance. This is particularly true for the GT trim, which counts a powerful V8 engine and athletic handling among its main attributes.
PROS:
Powerful engines

Smooth ride comfort

Available with many of the latest tech features
CONS:
Limited backseat space

Large doors make for difficult entry

Base versions lack many features
Ryan's take: The Mustang convertible brings to mind visions of carefree driving on the open road. And it offers more size and practicality than some smaller drop-tops you might also be considering. Still, the Mustang's greatest attribute is the thrill and excitement of putting a lot of power to the ground very quickly. Choose from affordable base versions or upgraded Premium trims with impressive features. Either way, don't forget to enjoy the ride.
2019 Mini Convertible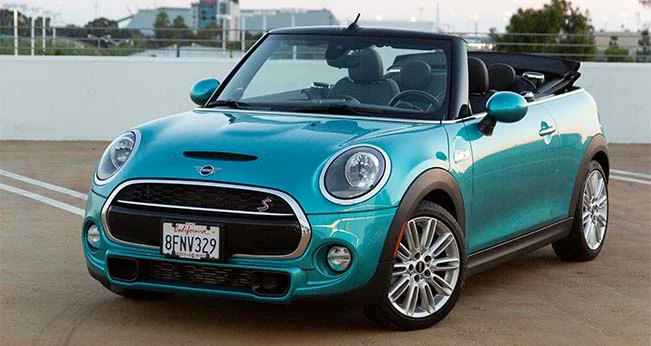 This car lives up to its name better than most: It's mini, and it's a convertible! The Mini Convertible lacks backseat space, but comfortable front seating and assortment of standard features bring more practicality than you might expect to this nimble vehicle.
PROS:
Tight steering and handling

Easy to park

Upscale cabin
CONS:
Stiff ride

Limited interior space

Can be pricey for its size
Ryan's take: For people who value fashion sense over a minor convenience here or there, the Mini Cooper is hard to beat. Spend only a few minutes behind the wheel and I'll bet you have the word "zippy" stuck in your head. That pep makes it all the more fun when you lower the top and let in the sun. But what truly makes the Mini stand out is attention to detail—it feels playful in every aspect from the driving experience to interior design. Even if it's not the right fit for your everyday needs, you can appreciate this car's unique traits.
2019 Mazda MX-5 Miata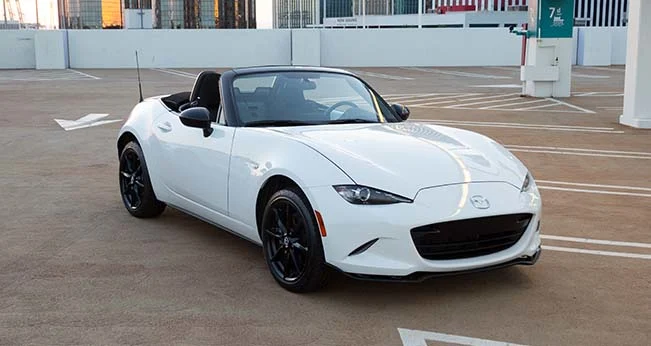 Few cars available today will bring a smile to your face as quickly as the Miata. Its sharp reflexes and classic sports car design are only amplified when you put the top down on a gorgeous day.
PROS:
Quick acceleration

Excellent handling

Affordable driving fun
CONS:
Minuscule cargo space

Poor headroom with the top up

Noisy ride on the highway
Ryan's take: This one is for the go-kart champion in all of us. The Miata is a master of tight handling and pinpoint accuracy, but you don't need to be an experienced racing driver to appreciate all it has to offer. In fact, one of the beauties of the Miata is how fun it is to drive at relatively low speeds. That becomes especially true with the convertible top down. It feels light at all times and nearly alive at others. It's a car with enough personality to make you overlook the almost comical lack of storage space. The anti-SUV, if you will.
2018 Jeep Wrangler Rubicon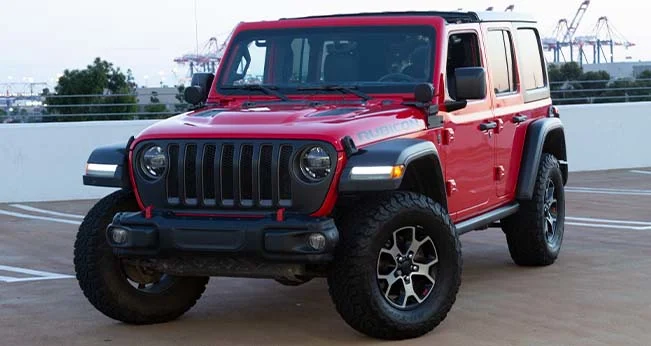 Off-road capability is the Wrangler's calling card, but did you realize it's a convertible too? Yep, its ability to transform into the perfect summer vehicle for you and a few friends is a welcome one.
PROS:
Removable roof and doors

Unmatched off-road capability

Easy-to-use infotainment touchscreen
CONS:
Rough ride on the road

Loose steering feel

Noisy interior at highway speeds
Ryan's take: Well, it's heavier and slower than most convertibles, but that won't matter much once you've taken off the Wrangler's top. Outside of its charismatic looks, this SUV has loads of personality as well as utility. The Wrangler is the ideal vehicle for carting around surfboards or traversing rugged terrain in equal measure. It's perhaps the most utilitarian convertible you can buy. But that doesn't mean it doesn't know how to have a great time too.
Conclusion
If life is about making memories, then a convertible sure seems like a wise move. Each of these vehicles has the ability to elevate your driving experience to new heights with the push of a button. Or the manual rolling back of the top. Either way, convertibles are sure to put a smile on the faces of you and your passengers. There's only one question remaining: two seats or four?
Ryan ZumMallen has written automotive news and buying advice for nearly a decade. As an automotive reviews editor for Edmunds, ZumMallen examines trends in both the new and used markets with a focus on sporty, affordable cars, off-road trucks, and SUVs.