Which to Buy: Jeep Liberty vs. Jeep Patriot
---
PUBLISHED WEDNESDAY, DECEMBER 7, 2016
Jeep offers two awesome compact SUVs loaded with features, but which one best suits your needs?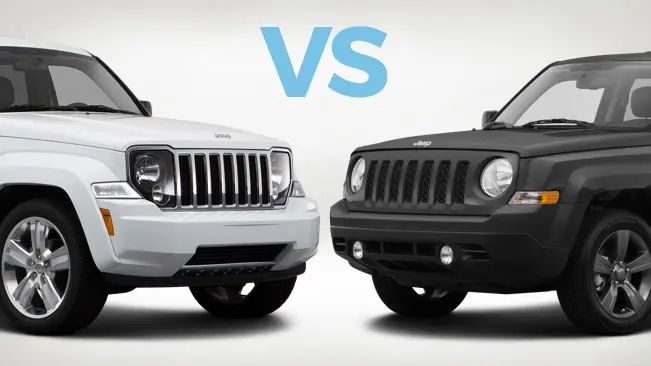 The compact SUV market is saturated with high-quality vehicles that hold plenty of promise for drivers and young families. As a result, identifying a vehicle that completely satisfies your demands can prove challenging. Luckily, you can look to Jeep for an answer, since they've outfitted their lineup with two excellent options, the Liberty and the Patriot. Not only do these two compact SUVs showcase the performance capabilities Jeep is known for—they also both offer the refined sophistication and comfort required in a daily driver. To make the choice between these two leading vehicles from Jeep, you must weigh the attributes of the Liberty and Patriot to determine which is best for you.
Let's take a look at both vehicles—specifically, their design characteristics, powertrains, suspension, and entertainment options.
Jeep Liberty
A strong combination of power and comfort secures the Jeep Liberty's position as a front runner in the compact SUV category. The Liberty meets the need for a utilitarian build that goes above and beyond as required.
BODY STYLE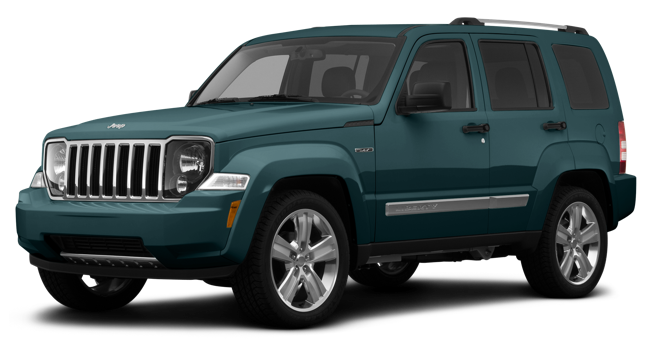 Conceived as a replacement for the Jeep Cherokee, the Liberty initially continued that model line's rounded exterior design characteristics. In 2008, the Liberty received a total redesign in order to replace the curved body style with squared-off features. The new look gives the Liberty a very ready-for-off-road appearance while retaining its signature style cues.
Across both generations, the Liberty showcases its distinctive, squared-off front end, with an instantly-identifiable vertical bar grille and round headlights. It's all very, well … very Jeep-looking! The paint-matched bumpers and fender flares on the 2008 Jeep Liberty give this compact SUV a bit more sophisticated look. Many second-generation Liberty vehicles are equipped with a large, roll-back canvas roof that gives you a clear view of the stars from the comfort of your vehicle.
POWERTRAIN
With the Liberty, you can choose between three high performance PowerTech engines. The options include a 2.4L four-cylinder gasoline engine, a 3.7L V6, and the 2.8L turbodiesel. These engines put power to the ground through a four-speed automatic transmission or six-speed manual gearbox. You can acquire the Liberty in its stock rear-wheel drive configuration or opt for the all-wheel drive upgrade.  
SUSPENSION
The Liberty is the first Jeep vehicle in a very long time to utilize independent front suspension components. This system is only available on all-wheel drive variants in the first generation of production (2002 to 2007). At the rear, there's still a solid live axle, a throwback/holdover from the trucklike Jeeps of yore. In true SUV fashion, though, the front of Liberty is equipped with struts while the rear end utilizes shocks to maintain stability.
INTERIOR DESIGN
The interior design features found in every used Jeep Liberty for sale make the cabin space a comfortable place for the driver and up to four passengers. The passenger compartment is ergonomically designed to keep occupants comfortable on extended road trips. The seats are constructed from high-quality cloth materials; and rear reclining seats, reading lights, and ample storage space make this vehicle an excellent choice of SUV for individuals and families who spend a lot of time on the road.  
ENTERTAINMENT FEATURES
If entertainment features bowl you over, look for Liberty models equipped with the optional Sirius® satellite radio and MyGig® entertainment system. The multimedia infotainment system utilizes a 20 to 30 GB hard drive to keep all of your favorite music, podcasts, and sports recordings on tap at all times. There's also a six-speaker surround sound system.
Jeep Patriot
The five-door Jeep Patriot's unique blend of performance, comfort, and entertainment features landed it on the CarMax's Top 10 SUVs of 2016 list. This compact SUV is comfortable performing any on- or off-road tasks, from long road trips and ferrying between after school activities to tailgate parties and camping trips.
Body Style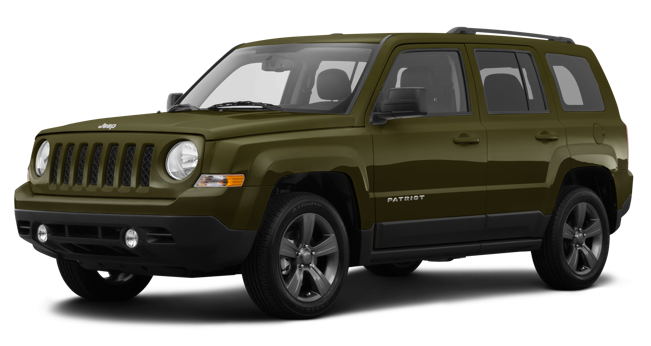 When you're looking for a used Jeep Patriot for sale, you can choose from the original body style or the facelifted version, which appeared in 2011. The original body style features squared-off styling cues and the iconic front grille and round headlights. This original model came in three unique trim levels: the Sport, Latitude, and Limited editions. In 2011, the Patriot got paint-matched bumpers and more stylized body lines. In addition to the original trim levels, the 2012 Jeep Patriot came in the Altitude edition, which included rich black interior and exterior components.
Powertrain
With the Patriot, you've got a choice of four highly-capable gasoline and diesel engine options. Gas options include the 2L or 2.2L four-cylinder engines. The diesel engines came in 2L and 2.4L displacement sizes. Gas engines were mated to a five-speed manual or six-speed automatic, while the diesels came with the high-performance, six-speed manual transmission.
The Patriot can tow up to 1,000 pounds when equipped with the 2L engine. For Patriots equipped with the 2.4L engine, the towing capacity jumps to 2,000 pounds.
The powertrain configuration came with one of two all-wheel-drive, on-demand systems, called Freedom Drive I and Freedom Drive II.  These smart systems automatically switch from front-wheel to all-wheel drive when sensors detect slippery road conditions. The Freedom Drive II adds a locking differential feature, plus Hill Descent Control to give the Patriot more aggressive off-road handling ability.
Suspension
The Patriot rolls down the road with independent suspension at all four corners. Multilink rear suspension and MacPherson struts up front provide solid handling on all types of driving surfaces, from loose gravel and mud to packed dirt and tarmac.
Interior Design
Your Jeep Patriot can be kitted out with cloth, vinyl, or leather seating materials. A powered driver's seat, vinyl-wrapped steering wheel, and easily accessible dash controls will keep you comfortable on long drives. And despite the comfort features, this compact SUV still keeps it a little bit utilitarian with its ability to fold down all passenger seats to make room for large cargo hauls.
Entertainment Features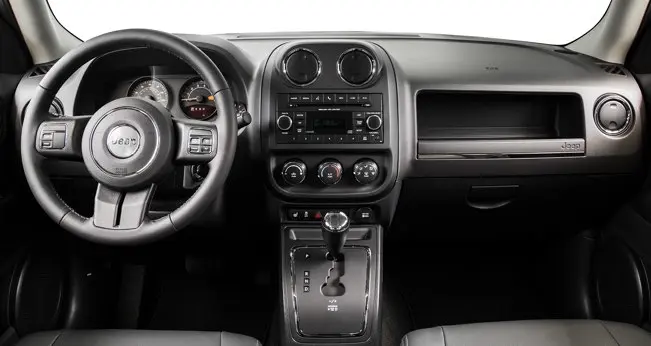 As one of the most popular cars for tailgating, the Jeep Patriot showcases the best entertainment options available to this class of vehicles. Utilize the liftgate speakers to broadcast pregame shows in style while you grill up next to your Patriot. If the vehicle has the Uconnect® system, you can switch between programs without moving an inch by using the voice-activated commands. If you prefer, the 6.5-inch touchscreen makes switching between tracks or programs quick and easy. And if you tire of the satellite programs, you can utilize your CD, DVD, or MP3 player to kick out the jams.
Choosing Between the Liberty and Patriot
As you weigh the relative characteristics and features of the Liberty and Patriot, take the time to consider how each vehicle would work best with your lifestyle. The vehicle that's got the attributes that best support your favorite activities will prove beneficial for years to come. If Jeeps aren't your thing and you desire different SUVs, there are many other compact SUVS to consider, including:
During your search for used cars for sale, be sure to identify the vehicle characteristics and features that will make your life easier and more hassle-free. Your efforts will pay off!