What to Look for When Buying a Used Car Online
---
PUBLISHED FRIDAY, NOVEMBER 6, 2020
Tips for shopping and buying in the virtual world.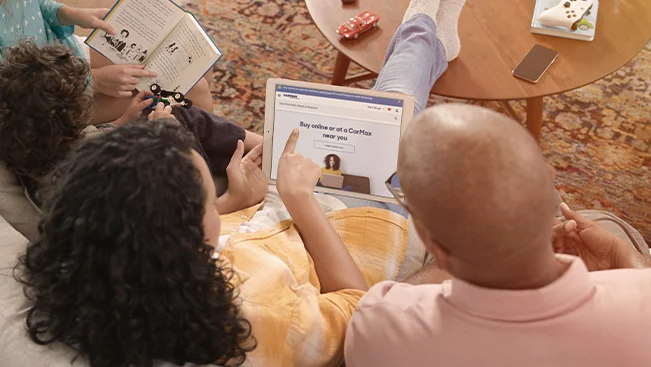 Used car buying has shifted into a whole new gear. Now you can go online and compare multiple sellers and thousands of cars from the comfort of home. Think of it as kicking the tires without leaving your couch.Whether you're part of the generation that grew up ordering online or a relative newcomer to the hunt-and-click world, you want to be prepared. After all, a car is the biggest purchase you're likely to make online. Before you start, here are some solid pointers for searching, shopping, buying, and financing a vehicle. Let's scroll!
Plan your budget.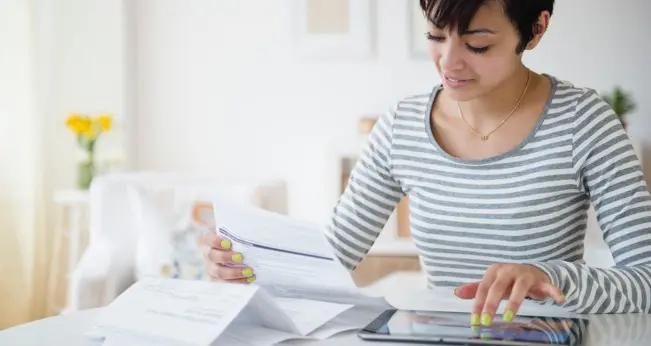 The first step of online shopping is the same as in-person shopping: Figure out your budget range. This will help narrow your online choices, serving as a guard rail that will keep you on the right road to a car you can afford. There are steps you can take to clearly define your budget. Remember to include enough wiggle room for taxes and fees so you don't overshoot your target price.
Understand your needs.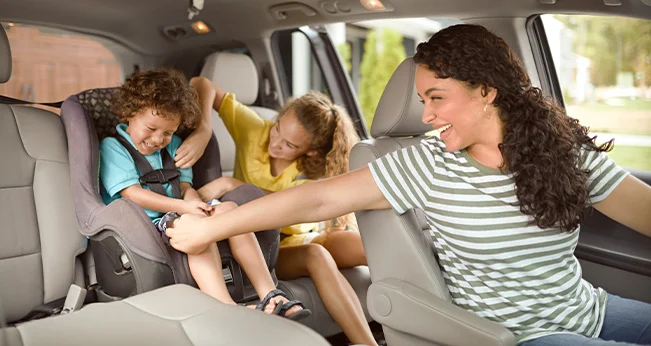 You might be dreaming of cruising the byways in a convertible sports car, but what do you really need? To figure this out, be honest with yourself. Consider what features and benefits are most important. If you have a large family and love to go camping, for example, you may benefit most from choosing a versatile SUV or rugged truck. If you like to go on long road trips alone, a vehicle with great gas mileage like a Honda Civic may provide your best driving experience over the years. After all, the most popular used cars for families differ greatly from the best vehicles for solo road trips.
Click to compare.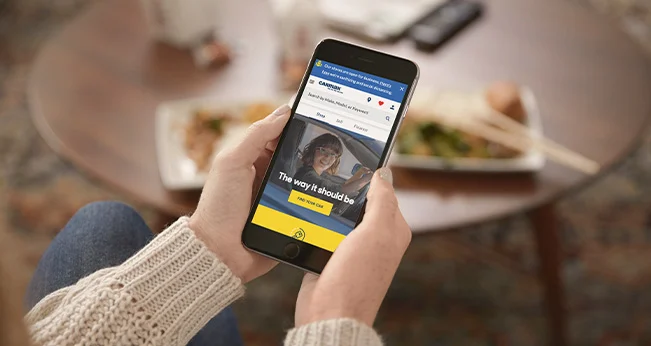 You can narrow your choices by comparison shopping online. Check out ratings and reviews from trusted sources such as Edmunds.com and (with apologies for tooting our own horn) carmax.com. Reputable online sites will let you select and compare multiple vehicles to see how their performance, handling, comfort, and entertainment amenities stack up. And don't forget to talk to friends who drive cars on your shortlist. If you pick their brains via text, email, or social network, your online shopping research will stay in the virtual world!
Focus on features.
When you're shopping for used cars online, it's possible to find a vehicle equipped with the highest quality features and amenities at a favorable price. To best capitalize on this opportunity, look for vehicles equipped with optional packages that best reflect your interests. Many makes and models have optional equipment geared toward performance, entertainment,or tech enthusiasts. Consider how important surround sound or performance upgrades are to you. A vehicle's size may help you decide whether optional performance or entertainment features are a good buy. A relatively large vehicle, like the GMC Acadia, for example, may benefit from an extra boost of power, while a smaller vehicle with a base engine option could give you all the performance you need. If you come across more than one vehicle that seems to meet your specifications, look at each car's features to determine how well they would support your lifestyle. If you're looking for a capable crossover, for example, you could compare the Honda CR-V, Ford Escape, and Nissan Rogue to determine the best fit.
Get pre-qualified.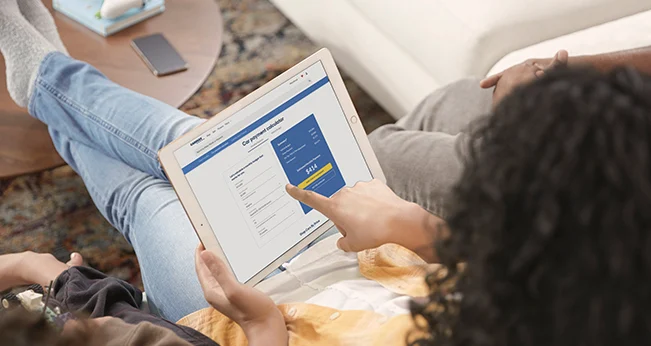 Get a jump on financing by getting pre-qualified. This can help you understand which cars on your list will fit your budget, and which ones won't. When you get pre-approved, you'll also get a better idea of how much down payment you might need.
Study history.
Try to get a vehicle history report for the cars and trucks you've shortlisted so you can check for any reported accidents or title issues. Every vehicle CarMax sells comes with a free AutoCheck® Vehicle History Report. Armed with this data, you can make a more informed purchase decision.
Find peace of mind online.
Before you buy, make sure you understand warranties and return policies. Ask questions early on to understand how your vehicle, and you, are protected. CarMax customers have 30 days and up to 1500 miles to return a vehicle they've bought online or at our stores. We also offer a 90-day/4,000-mile (whichever comes first) limited warranty on every vehicle we sell (see stores for written details).
What about a test drive?
As far as we know, virtual used car test drives aren't available yet, but when you shop at carmax.com you can take a 360° tour of a car's exterior and interior. Just browse the array of photos included with each car listing. If you choose to take an in-person test drive before you buy, you'll be relieved to know each CarMax car's high-touch areas are disinfected before and after every test drive. Depending on where you live, you can make an at-home or instore test drive appointment on carmax.com or by calling a store in your area. All CarMax locations offer solo test drives, meaning you can drive without a CarMax associate in the vehicle. If you like, you can take advantage of a 24-hour take home test drive, giving you even more time to make sure you've made the right choice. And remember, if you buy online from CarMax without taking a test drive, you still have 30 days to decide if you really love the car.
Choose carefully.
Many companies sell used cars online. Whichever company you choose, take your time. Don't buy until you're comfortable with the car, the seller, and the financing terms (if you choose to finance). Choose a CarMax car and you'll have the confidence of knowing you're buying from the nation's largest used car retailer. We're as picky about used cars as you are. Every car we sell is CarMax Certified, which means we've spent an average of 15 hours replacing parts, fixing major dents or scratches, and detailing. Certain vehicles may have unrepaired safety recalls. Look up a specific vehicle here.
Buy the way you want.
At CarMax, we let you decide how much or how little of the shopping and buying process you want to handle online. Depending on where you live, you can buy online and get your car delivered, or handle most of the buying process online and finish at home or at a store. However you decide to buy, we're happy to help find the used car that's right for you.