AWD vs. 4WD: What's the Difference?
---
PUBLISHED TUESDAY, JANUARY 24, 2023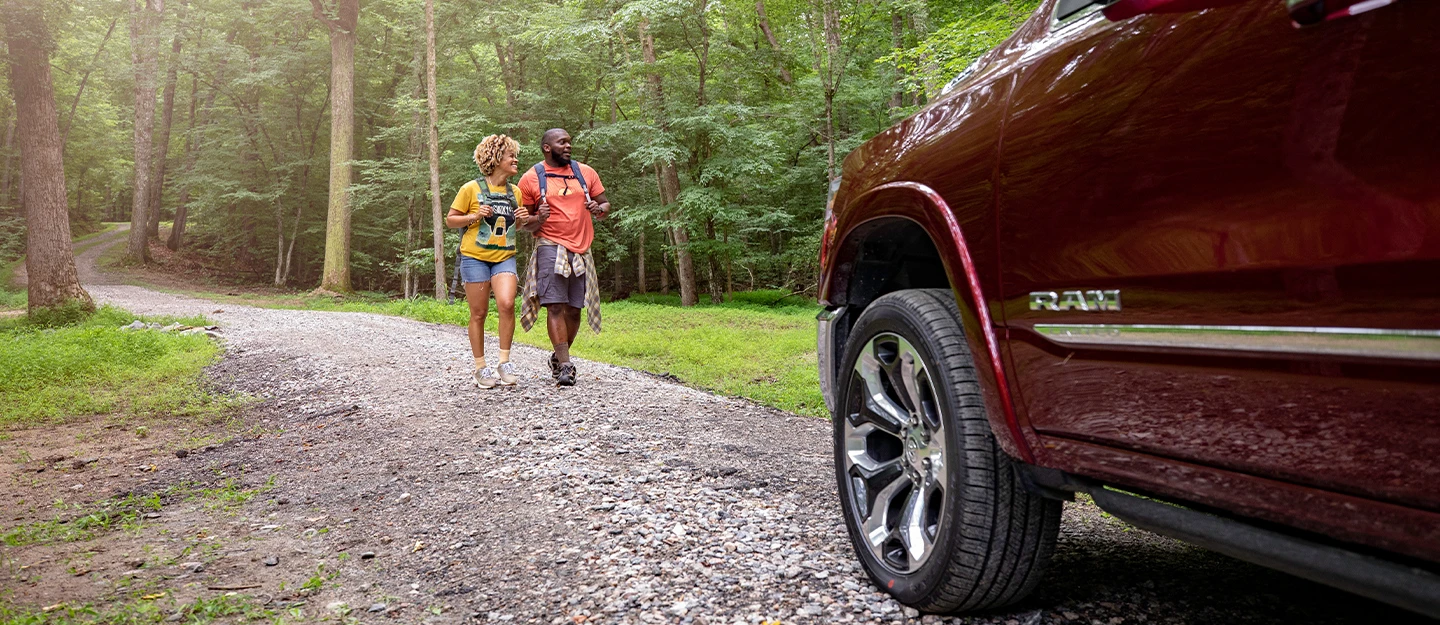 Learn whether AWD or 4WD is the right choice for you.
If you live somewhere with a lot of rain or snow, or if you want to drive off-road, you're probably considering an all-wheel-drive (AWD) or four-wheel-drive (4WD or 4x4) vehicle. Both have an advantage over two-wheel-drive vehicles when it comes to driving in wintry conditions or on dirt because both send power from the engine to all four wheels. You may even see both terms used interchangeably, but there are important distinctions that you should understand before you buy a 4WD or AWD vehicle.
Exactly how are AWD and 4WD different? And if you're in the market for a car, truck, or SUV, which should you get? In this article, we'll break down what makes each system tick and give you a few handy pointers for picking which one is right for you.
What is AWD?
Most all-wheel-drive, or AWD, systems let your vehicle automatically decide when to drive all four wheels. They're adaptable, balancing fuel economy and traction needs without the driver having to think about what the vehicle is doing.
AWD highlights
Thinks for itself, so you can focus on driving

Balances fuel economy and extra traction

Designed for paved roads but can handle some light-duty off-roading

Available on a wide selection of cars, crossovers, and SUVs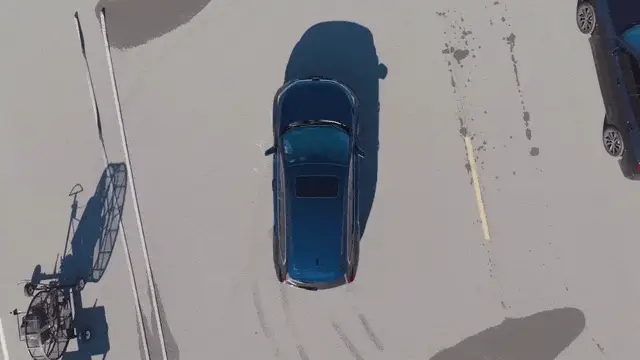 How does all-wheel drive work?
You'll find all-wheel drive on a wide selection of cars and SUVs. All-wheel drive connects your vehicle's engines to the front and rear wheels, but most AWD cars and SUVs can change the amount of power being sent to the front or back wheels, and can even disconnect power from one set of wheels entirely. This is called "part-time all-wheel drive," and it's the most common type of AWD.
Most mainstream small and medium SUVs, like the Honda CR-V and Toyota Highlander, primarily send power to their front wheels. When they're equipped with AWD, they use sensors to monitor whether the front wheels are slipping and engage all-wheel drive to compensate. All you have to do is drive, and let the car take care of the rest. This makes life easy for the driver and lets the vehicle drive more efficiently. Check out our list of AWD cars with great mpg for the most efficient AWD options.
Note that since part-time AWD systems like these still send most of their power to the front wheels, they're limited in how much they can help in extreme conditions.
Other types of all-wheel drive
Some vehicles use "full-time all-wheel drive." Just like the name suggests, full-time AWD always sends power to both the front and rear wheels. While these systems never turn off, they may still be able to vary how much power goes to the front or rear if they sense your wheels starting to slip.
The plus side of full-time AWD is that there's no delay in shifting power if your wheels start to slip, and the amount of power sent to the front and rear wheels is more balanced than in most part-time AWD vehicles. The downside is that you lose some fuel efficiency compared to part-time AWD.
Some AWD hybrid cars operate like traditional AWD vehicles, while some have a dedicated electric motor just to drive the rear wheels. You'll also find performance cars and luxury cars that use AWD to improve handling around corners rather than for inclement weather.
What is 4WD?
Most four-wheel-drive (sometimes written as 4WD or 4x4) vehicles link the front and rear wheels together, splitting power evenly between them. They're tough, but more limited in their usefulness on paved roads, where they usually power only the rear wheels.
4WD highlights
Tough, built to handle more extreme conditions

Extra useful when driving off-road

Found on vehicles with higher towing capacities

Mostly available on larger SUVs and trucks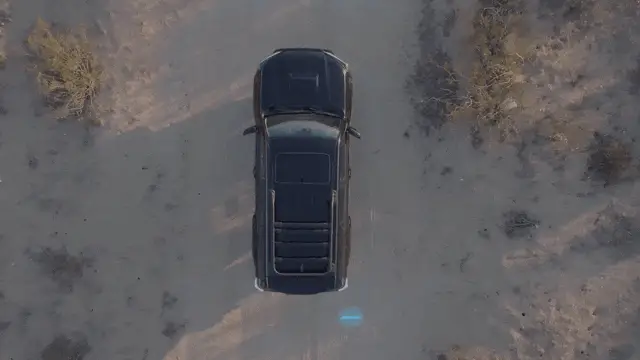 How 4WD works
Key to how a 4x4 works is a piece of equipment called a transfer case. This connects the vehicle's front and rear wheels, splitting the engine's power evenly between them and making both axles turn at the same speed. That gives 4WD vehicles an advantage when driving off-road or getting out of a slippery spot, where they can power through even if multiple wheels lose traction.
You'll usually find a switch in a 4WD vehicle that lets you toggle between driving all four wheels or just driving two wheels (2WD). This is important: Because of the way 4WD works, it's usually best reserved for slippery conditions, low-speed driving, and driving off-road. Many 4WD vehicles actually run the risk of premature tire wear or even damage to the vehicle if they're driven in 4WD mode on a high-traction surface like dry pavement.
More recent four-wheel-drive trucks may have an automatic mode, which lets the truck decide when to switch. But even these automatic systems will only kick in at lower speeds.
Other types of 4WD
Full-time 4WD is an always-on system able to work on-road and at any speed because it has additional equipment that lets the speed of the front and rear wheels vary. That makes the system more useful on pavement, but it also impacts overall fuel efficiency.
Trucks and other 4x4s that are built for heavy off-road use may come with other equipment designed to double down on keeping all four wheels turning at the same speed no matter what. These include equipment like locking differentials and low-speed gearboxes, all of which are manually controlled by the driver and are only meant for off-road use.
Is AWD or 4WD better for you?
If you drive mostly on paved roads, with some light off-roading to get to a campsite or trailhead, an AWD vehicle will be better for you. If you do heavier off-roading, especially the kind that involves more mud, rocks, or slippery inclines, or you need to tow heavy trailers, look for a 4WD vehicle.
What is the difference between AWD and 4WD?
Both AWD and 4WD send power from your engine to all four wheels of your vehicle in order to take maximum advantage of available traction. AWD uses a variable connection that your vehicle can adjust on the fly, at any speed, to shift power where it's needed. 4WD connects your front and rear wheels through a transfer case that splits power evenly, and it's meant to be used at lower speeds and in challenging terrain.
There are a lot of variants out there that blur the lines between AWD and 4WD, and you'll often see car manufacturers using the terms interchangeably. Some advanced 4x4s have extra equipment that helps them behave like an AWD system, while some AWD systems offer off-road equipment or terrain-specific driving modes that give them capability more like a 4x4.
But in general, AWD is designed for on-road driving and light off-road use. It's designed to make life easier for the majority of drivers who need a sedan, crossover, or SUV. Four-wheel drive is designed for use off-road and to help bigger, heavier vehicles get out of tough situations. It requires more thought from the driver, and it's usually found on larger SUVs and trucks—which is part of why it's a better choice if you do a lot of towing.
Which is better in snow, AWD or 4WD?
The most important thing for driving in snow is having the right winter or snow tires, and using chains when required. If you've got the right tires, AWD vehicles are perfectly capable of tackling snow. In fact, if you live where the roads are regularly plowed and gritted, AWD will give you more flexibility than 4WD. If the roads aren't plowed and the snow gets deep enough, AWD vehicles may be overwhelmed if they don't have enough ground clearance to drive over the snow.
4WD vehicles can be driven in 4WD in the snow, but when driving on plowed and gritted roads 4WD should be turned off. Additionally, most manufacturers recommend against driving at freeway speeds in 4WD mode. That means you'll get the most out of 4WD if you need to pull away from a slippery spot, drive at lower speeds on snow-covered roads, or tackle deeper snow where the added ground clearance available on some 4x4s can help.
Which is better off-road, AWD or 4WD?
4WD vehicles, especially vehicles fitted with additional hardware like a low-range transfer case and locking differentials, really shine off-road. If you want to tackle mud, rocks, and steep inclines, 4x4s can give you the tools to tackle most obstacles.
Some AWD cars offer additional off-road hardware, and some have selectable terrain modes designed to help the car better navigate tough conditions. Still, most AWD cars and SUVs are made to drive primarily on pavement.
Just like with driving in snow, having the right tires is important. You're more likely to find off-road-ready tires installed from the factory on a 4x4 than an AWD vehicle.
Popular AWD vehicles
What kind of cars and SUVs offer all-wheel drive? We dug into CarMax's sales data to find the AWD vehicles that are most popular with CarMax shoppers.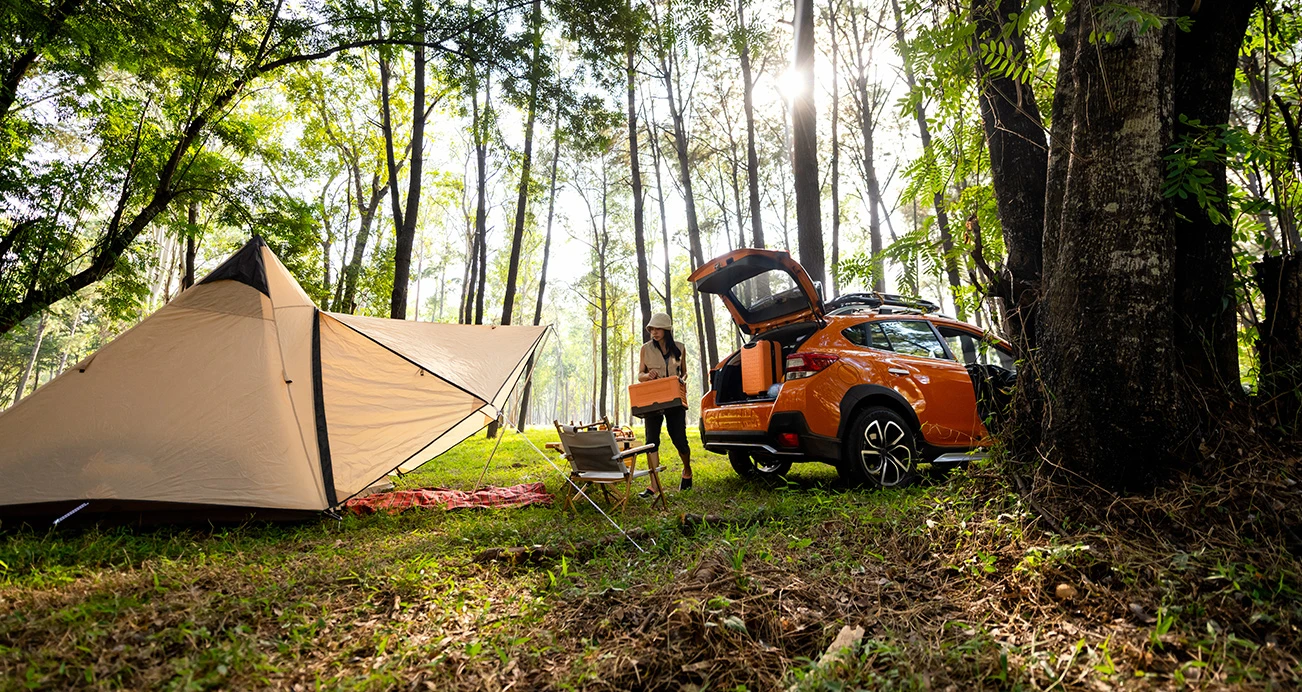 Nissan Rogue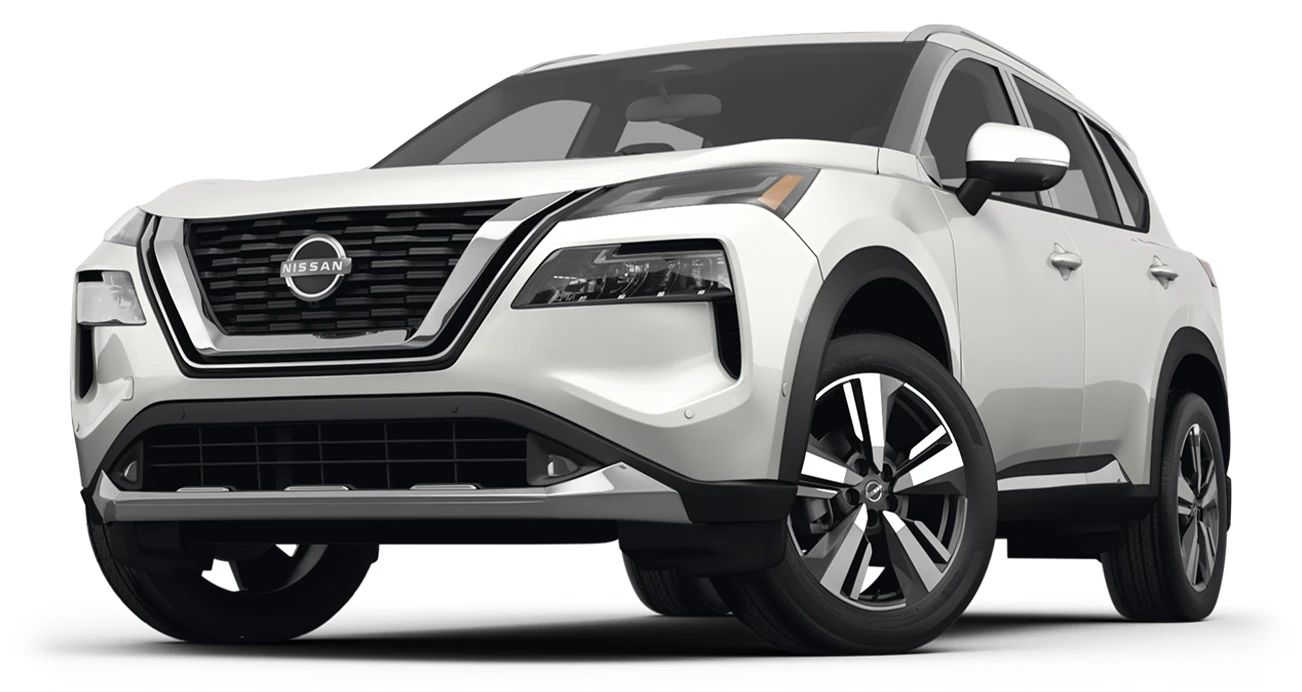 The Nissan Rogue is a popular choice because it's comfortable to sit in, offers lots of features, and has pretty generous interior space. It's available in either front-wheel drive or with a part-time all-wheel-drive system. Read more about the Nissan Rogue here.
Honda CR-V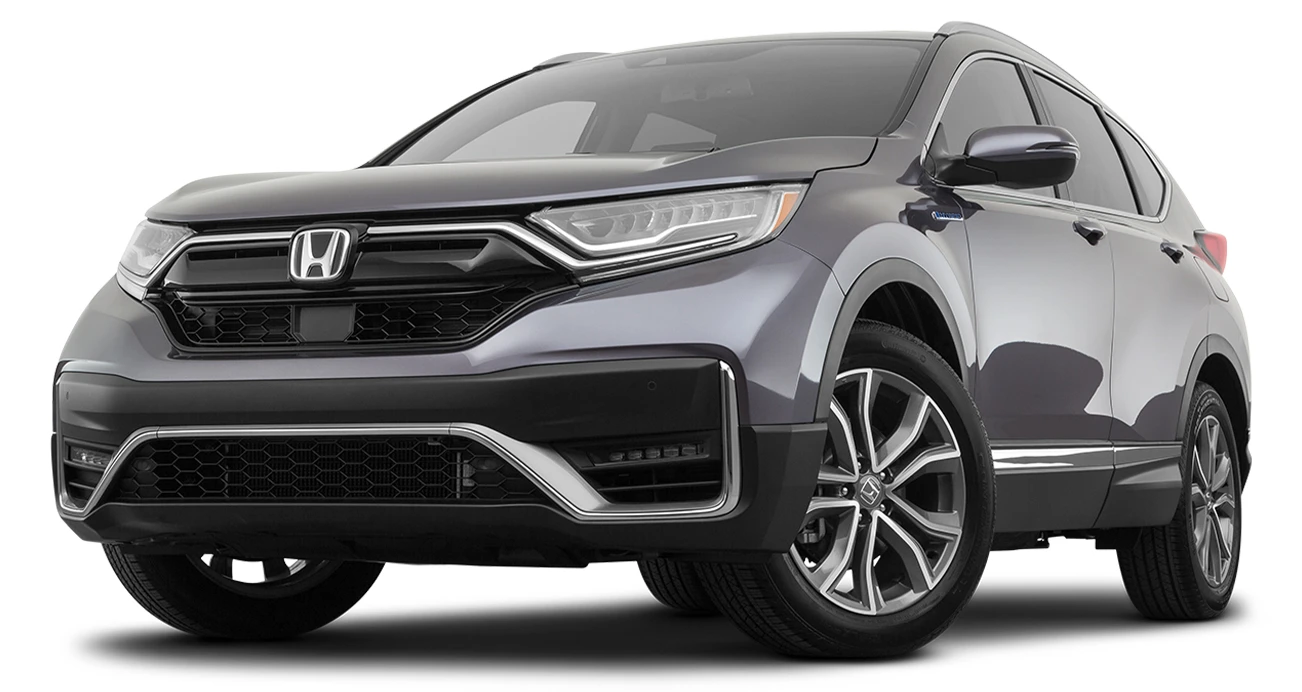 The Honda CR-V is a practicality king in the small SUV segment thanks to its large cargo area that expands to class-leading size if you fold down the rear seats. The CR-V is available with either front-wheel drive or part-time all-wheel drive, and hybrid CR-V models come with AWD standard. Read more about the Honda CR-V here.
Subaru Outback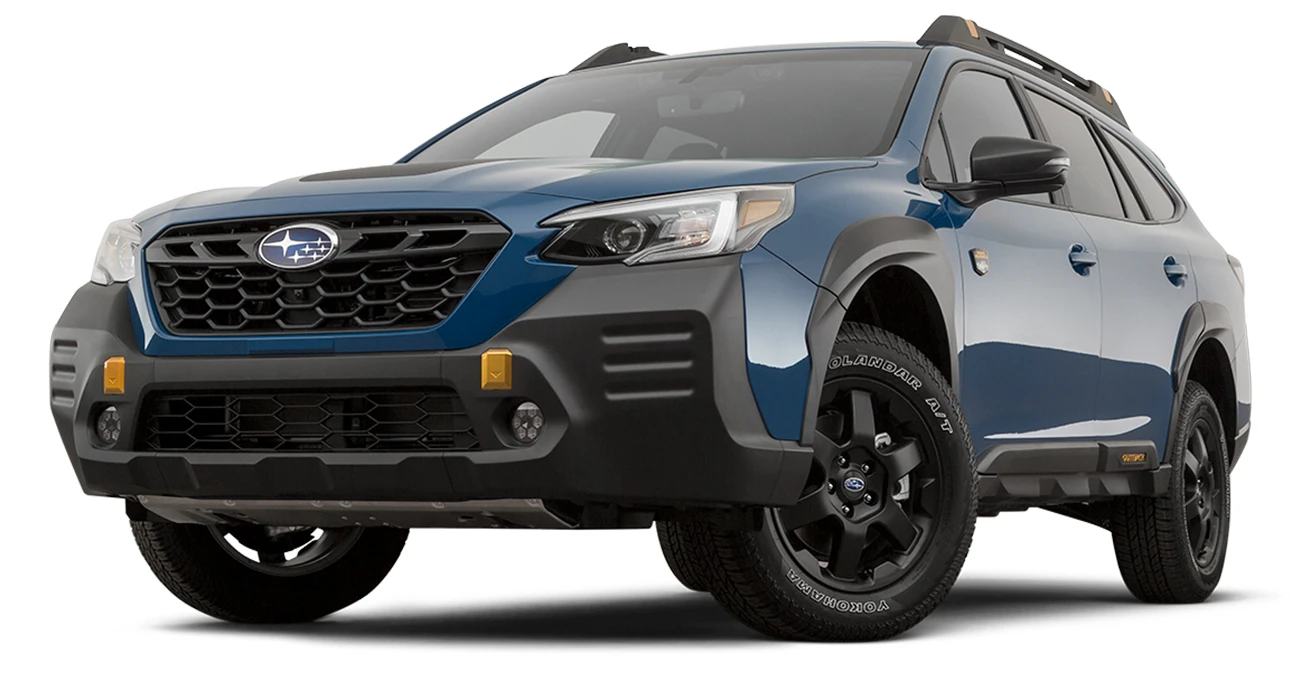 The Subaru Outback splits the difference between a station wagon and an SUV, with a comfortable ride and higher standard ground clearance than some trucks. All Outback models come with full-time all-wheel drive, making them an easy choice if you need AWD. Read more about the Subaru Outback here.
Toyota Highlander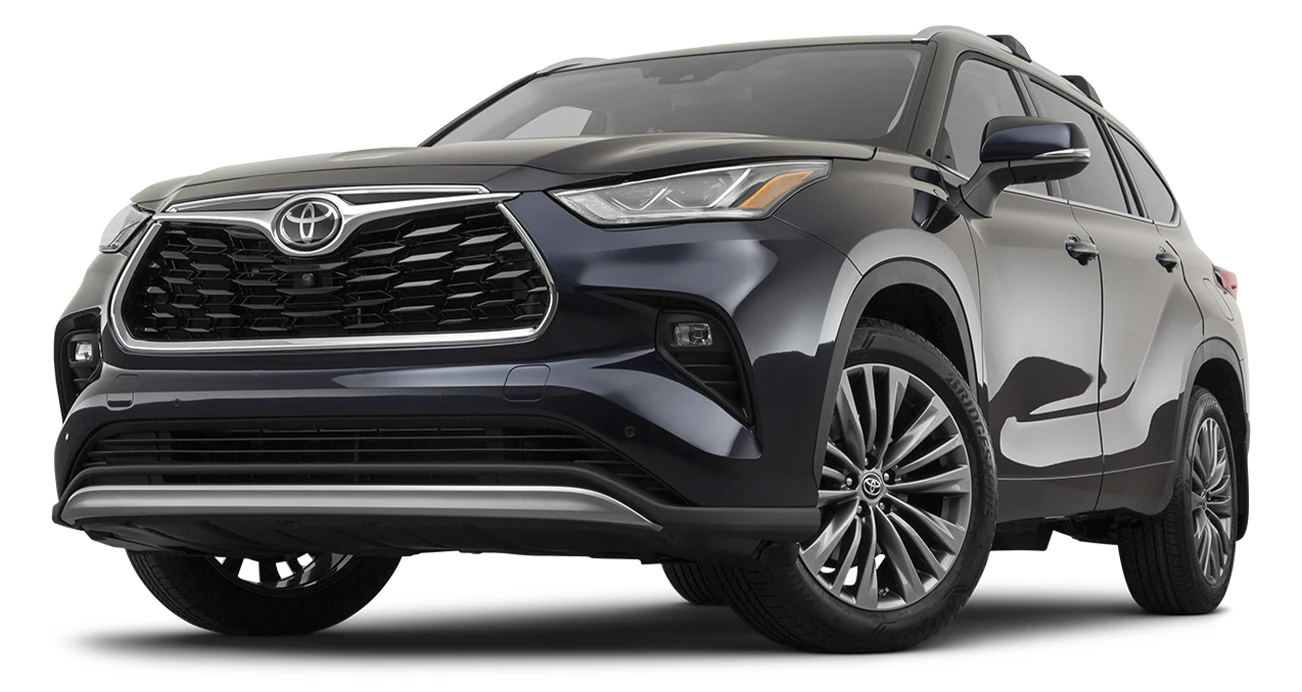 The Toyota Highlander is a midsize three-row SUV designed to give you extra room for the family. Both the Highlander's strong V6 and available hybrid powertrain can be had with front-wheel drive or part-time AWD. Read more about the Toyota Highlander here.
Popular 4WD vehicles
What kind of SUVs and trucks offer four-wheel drive? Here are some of the models that are most popular with CarMax shoppers based on CarMax sales data.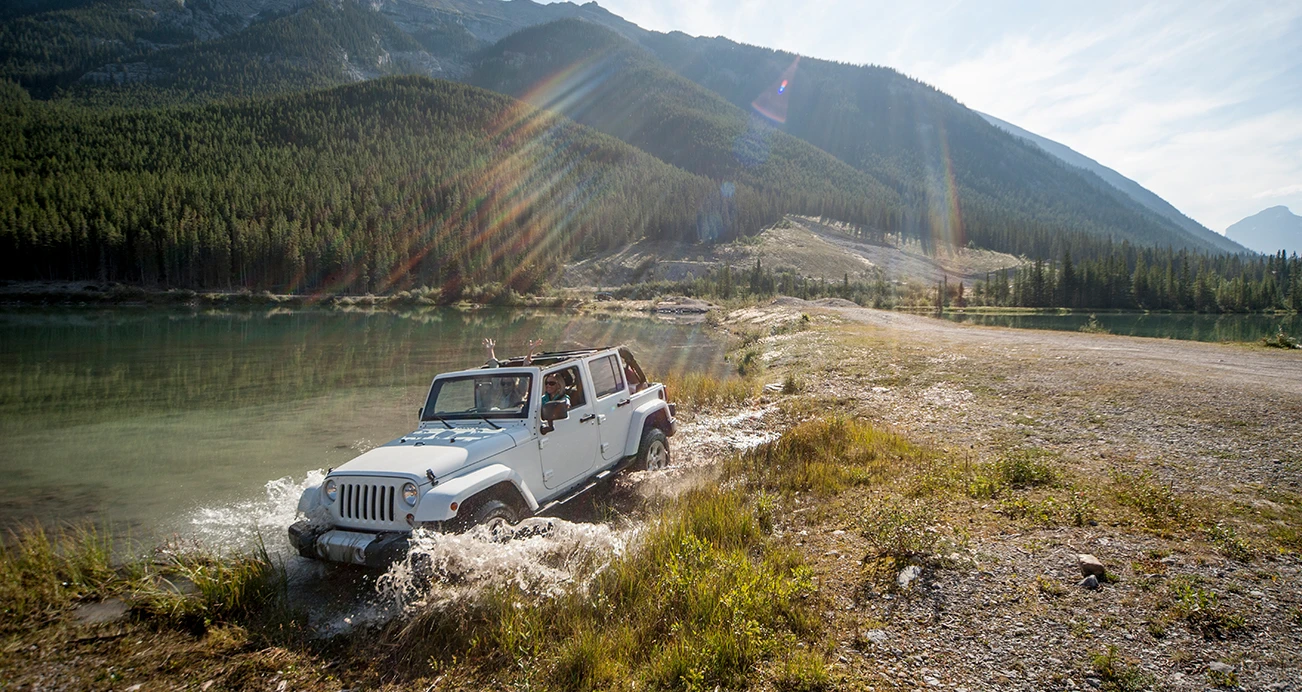 Jeep Wrangler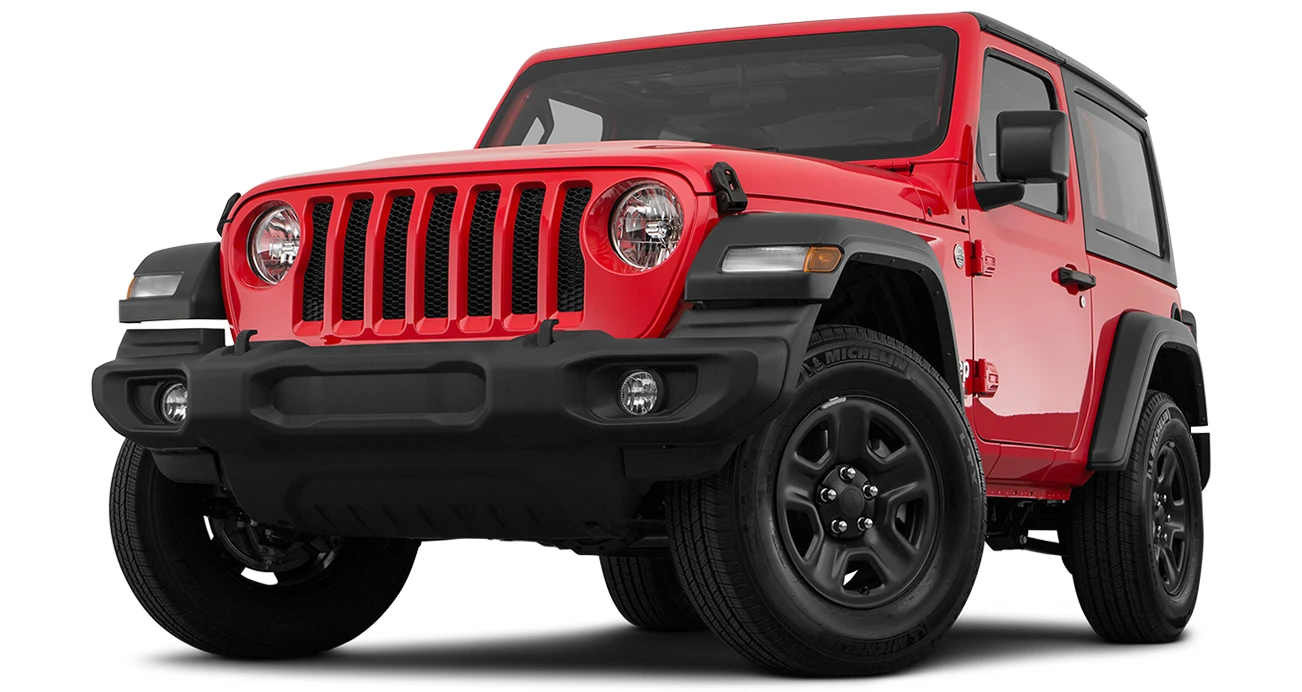 The Jeep Wrangler is basically synonymous with "off-road SUV." Especially in the Wrangler Rubicon trim, very few vehicles can match its go-anywhere capability. Since 2011, 4WD has been standard on all Wranglers. Most Wranglers use a standard 4WD system, although full-time 4WD is available. Read more about the Jeep Wrangler here.
Ford F-150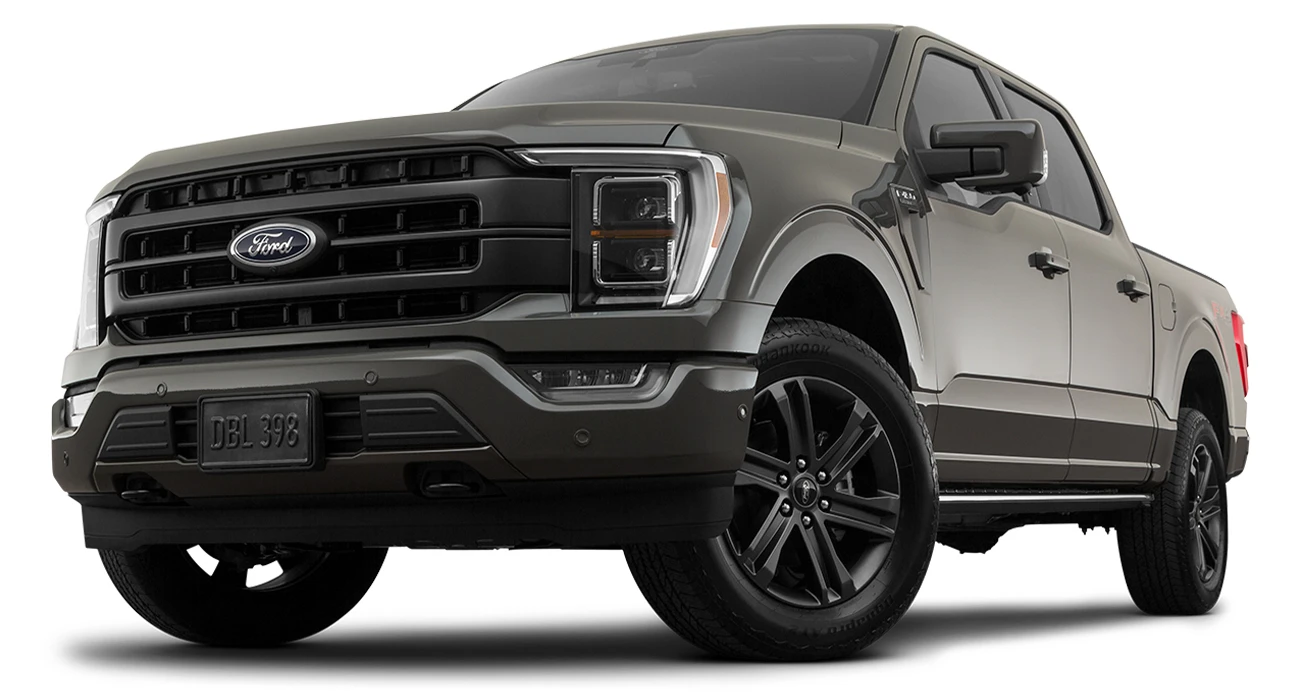 Ford's full-size F-150 pickup truck has tons of trim levels and options that allow it to be equipped for just about any job or need. Although 4WD is available, many trim levels have aerodynamic elements that reduce ground clearance. A number of off-road packages are available, depending on how much capability you need, up to the monster F-150 Raptor. Read more about the Ford F-150 here.
Ram 1500
The full-size Ram 1500 offers a comfortable ride thanks to its unique suspension, but it doesn't sacrifice power or max towing capacity. Like other trucks, it's available with rear-wheel drive or 4WD and various off-road upgrades that increase its capability. The recent Ram 1500 TRX is a massively powerful off-road beast. Read more about the Ram 1500 here.
Toyota Tacoma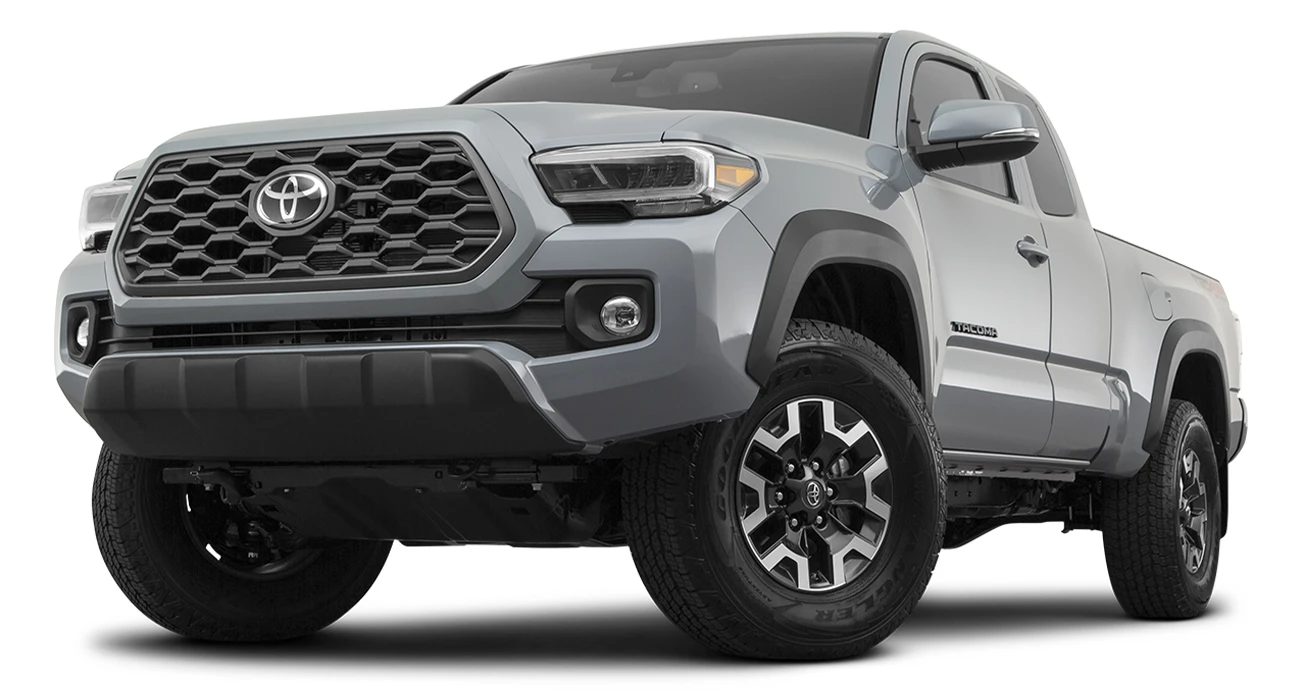 The Toyota Tacoma has defined the midsize truck market for years, offering big utility in a slightly smaller package. It's also developed a reputation for off-road capability thanks to a number of off-road-focused trims and packages, like the TRD Off-Road and TRD Pro. It's available with rear-wheel drive or 4WD. Read more about the Toyota Tacoma here.
FAQ
What does AWD mean?
AWD stands for all-wheel drive, the name for a system that allows a car, truck, or SUV to send power to all four wheels when it's needed.
What is AWD?
AWD is a name for a system that allows a vehicle to drive all four wheels to compensate for a loss of traction. It's usually controlled by the vehicle and can be disconnected to improve fuel efficiency.
What does 4WD mean?
4WD stands for four-wheel drive, the name for a system that links a truck or SUV's front and rear wheels.
What is 4WD?
4WD is a system that splits power from the engine between the front and rear wheels of a truck or SUV. It's usually controlled by the driver and intended for low-speed and off-road use.
Is 4x4 the same as 4WD?
Yes, when talking about cars and trucks, 4x4 (said, "four-by-four") is another way of referring to a four-wheel-drive vehicle.
Is AWD the same as 4WD?
No. While both AWD and 4WD are systems for sending power from the engine to all four wheels, the way they operate and their intended uses are different.
What is the difference between AWD and 4WD?
Both send power to all four of a vehicle's wheels, but AWD is more useful on paved roads or for light off-roading, while 4WD has a lot of off-road capability but limited usability on paved roads.
Which is better, AWD or 4WD?
If you primarily drive on paved roads, and roads that are plowed regularly in winter, AWD is probably a better choice for you. If you do more off-road driving, especially if you deal with mud or larger rocks, or if you need a vehicle with a higher towing capacity, 4WD is probably a better choice.
We hope you found this information helpful. This content is intended to inform and is not meant to provide legal, financial or investment advice. We make every effort to provide accurate information, but please verify before transacting and consider talking to a qualified professional about your unique circumstances.