1. Awesome engine choices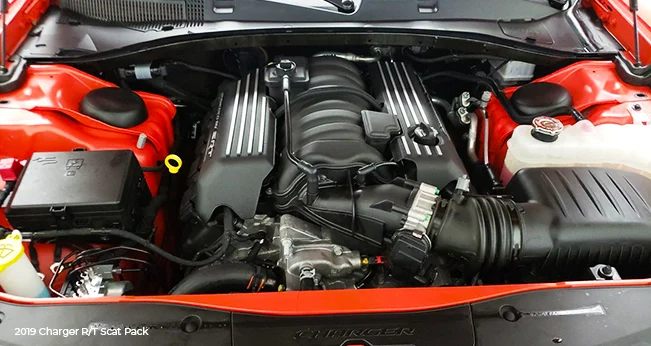 Let's face it, nothing beats a good V8 engine if you're after a thrill—and the 2020 Dodge Charger has a few HEMIs to choose from, including a 370-hp 5.7L, a 485-hp 6.4L, and a supercharged 707-hp 6.2L. But if you're more focused on the drive rather than the power behind it, there's the exciting Pentastar® V6 engine that generates a robust 292 hp. So no matter what you're driving style or priority, the 2020 Dodge Charger has an engine to meet your needs.
2. 707 reasons to love the hellcat
Living up to its name, the Hellcat really does offer an amazing 707 hp. But that's not all, the 2020 Dodge Hellcat Widebody is wider than its 2019 predecessor, hence the name, and it uses its additional size to turn heads wherever you go. On top of a fierce engine and performance setup, there's also an air induction hood with dual heat extractors designed to keep the engine cool when at a gallop. Check out the Hellcat Widebody, especially if you're the type of driver that's looking to spend time at the track.
3. Available all-wheel drive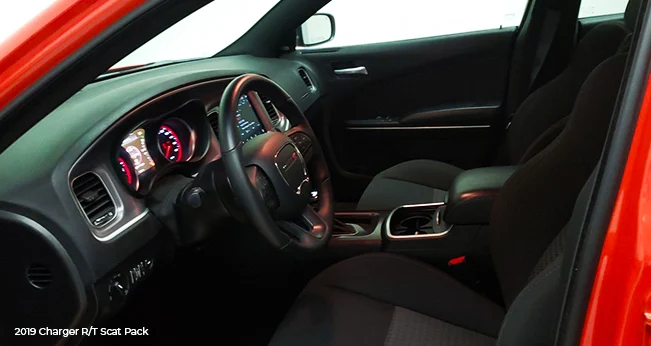 The 2020 Dodge Charger isn't all about fun. In fact, it has a distinct practical side that's highlighted by the availability of all-wheel drive on the base SXT trim as well as the GT model. If you often find yourself dealing with uncooperative weather, the Dodge Charger provides more confidence with its available all-wheel drive.
4. Ample space for the family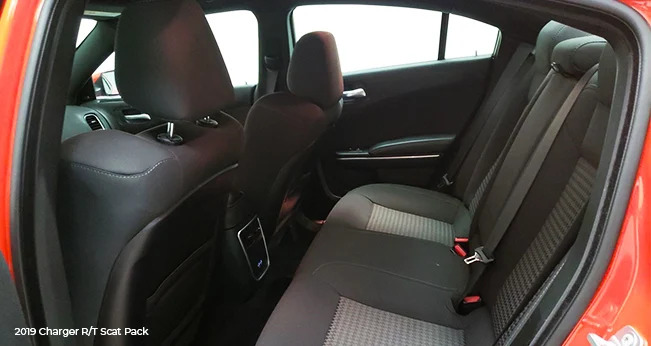 With room for five and 104.7 cubic feet of interior space, along with 16.5 cubic feet of trunk space, the 2020 Dodge Charger provides ample room for families. It's like having the best of both worlds: muscle-car styling, powerful performance, and room to stretch out. There's also a 60/40-split-folding rear seat for added cargo convenience and even the center console offers room to stow needed accessories. The Dodge Charger shows that you don't always have to buy an SUV to get a roomy vehicle.
5. Timeless styling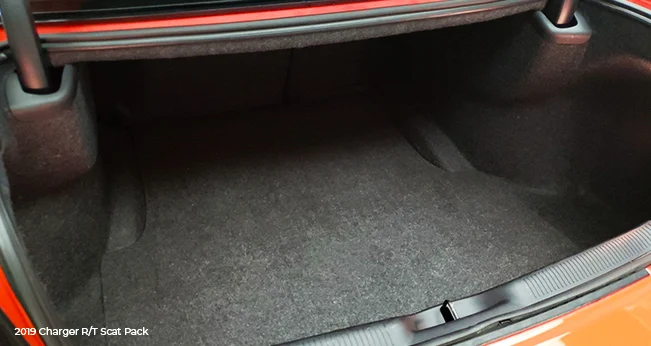 The timeless styling of the 2020 Dodge Charger makes it one of the most appreciated and recognizable cars on the road. From its slab sides to its aggressive stance and broad shoulders, the Charger will always turn heads as a back-to-the-future car from the beloved muscle-car era. Whether you choose the Daytona 50th Anniversary Special Edition, the V6-powered base-model SXT, or the Hellcat, the Charger rides with a flair that never goes out of style.