1. Utility
Undoubtedly one of the greatest things about the 2017 Jeep Grand Cherokee is how truly utilitarian it is. Above all, it's very strong and has a high towing capacity. The base Grand Cherokee powered by a 295-horsepower 3.6L V6 engine and rear-wheel drive can tow up to an estimated 6,200 lbs when properly equipped, so you'll have no problems hauling a boat, jet ski, or trailer.
What's more, it has lots of small-item storage options throughout the cabin, this makes it great for passengers whether you're doing the school run or heading out on a road trip.
2. Refined interior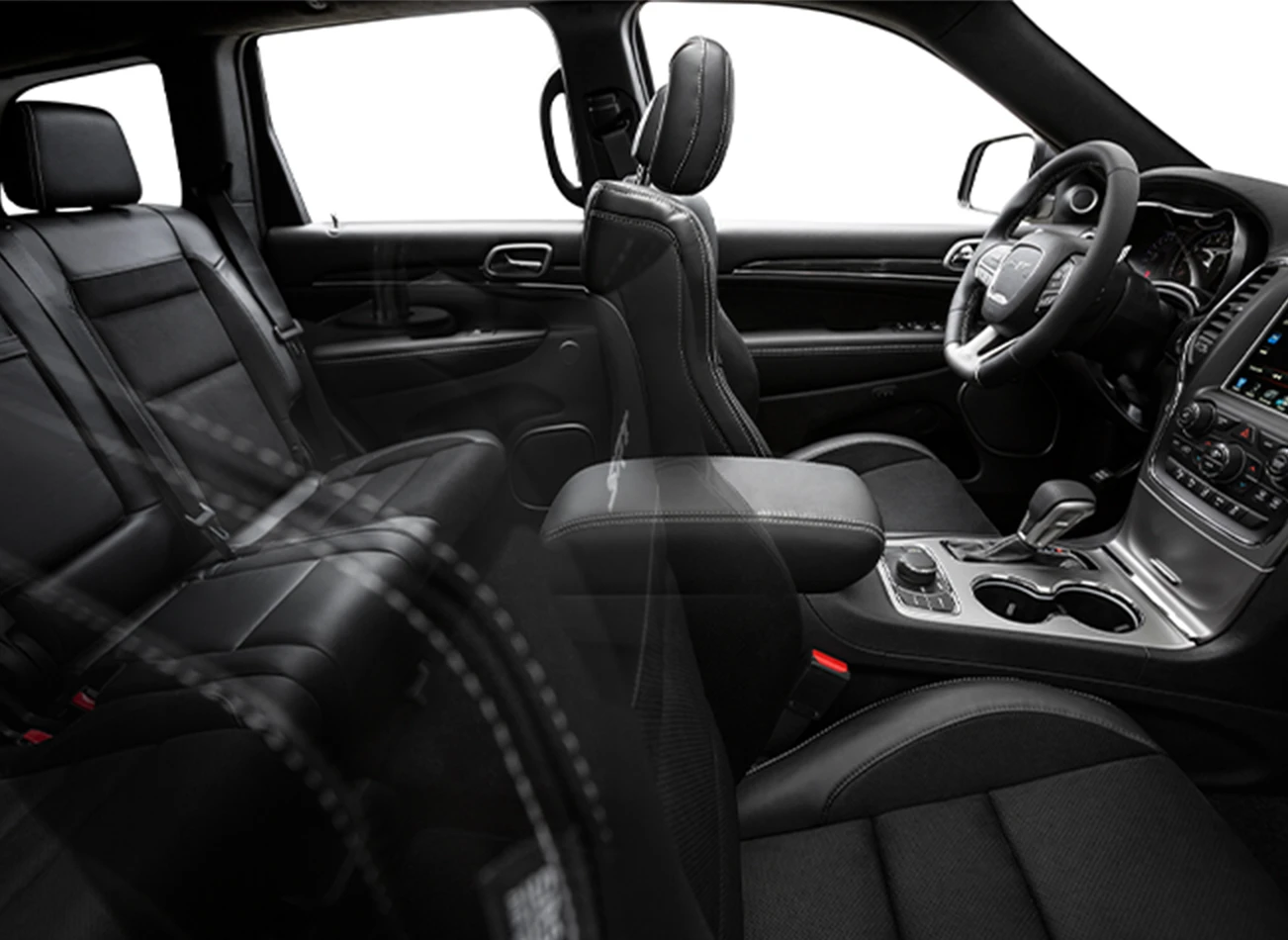 The 2017 Jeep Grand Cherokee has a high-end interior that gives passengers a sense of luxury and refinement during each ride. The cabin is lined with soft-touch materials and various surfaces are covered in leather, such as the armrests, parts of the dashboard, and the upper door panels. Almost all controls for various vehicle systems are within reach, and the Uconnect® infotainment system is very user-friendly and intuitive, which makes it easy to use while driving and doesn't cause any distractions.
3. Off-road capability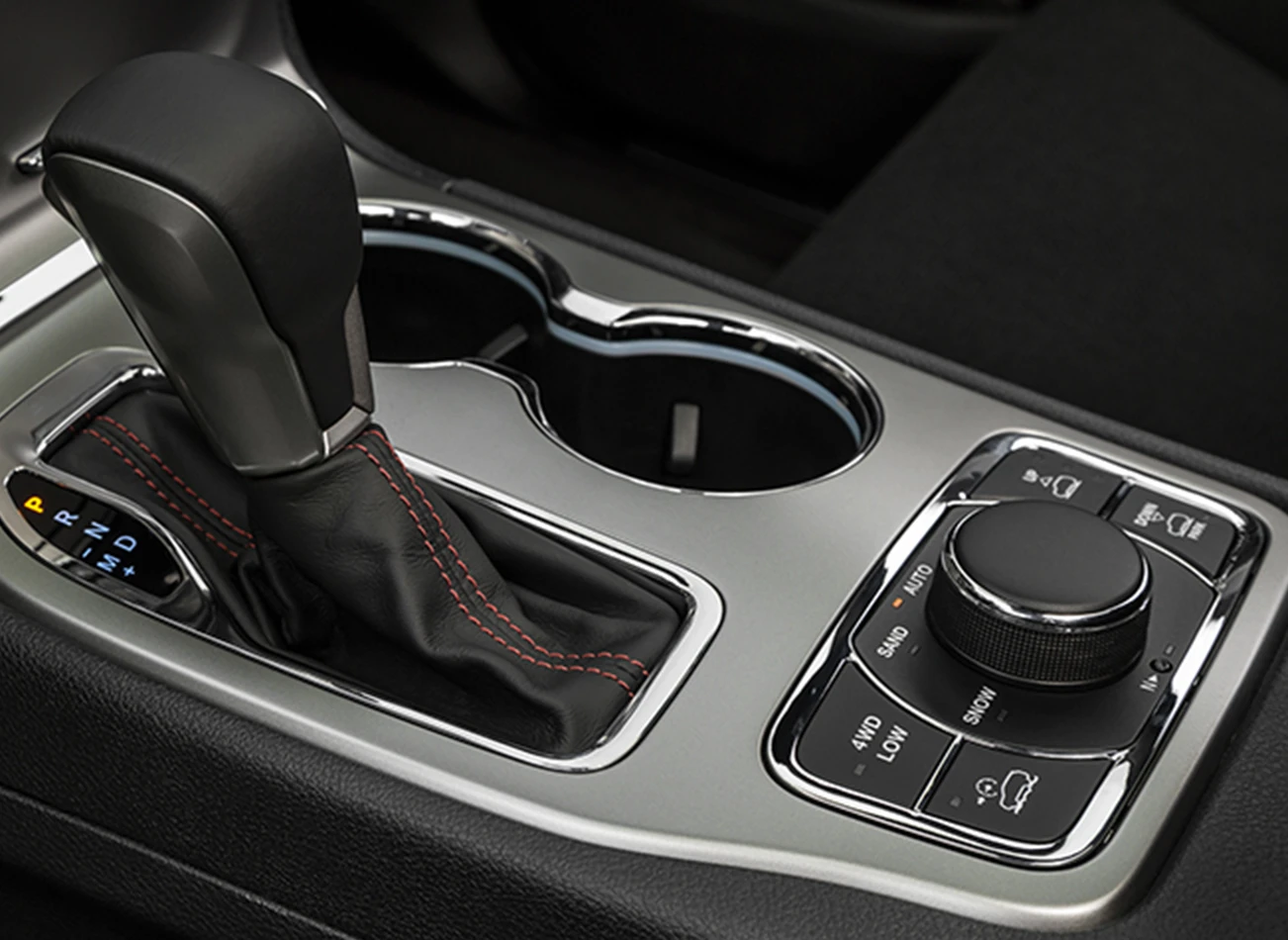 Another thing that sets the Grand Cherokee apart is its off-road prowess. This off-road-ready SUV comes standard with rear-wheel drive with all-wheel drive available on all trims. The 2017 Jeep Grand Cherokee owes its ability to conquer various rough terrains to a locking differential in the middle and 50/50 power split between the front and the rear, in addition to the special traction control system and the available hill ascent and descent control. With these off-road features, the 2017 Jeep Grand Cherokee is able to overcome pretty much every obstacle and all kinds of road surfaces with ease.
4. Lots of cargo space
Having plenty of room for cargo is one of the greatest benefits of owning an SUV. The 2017 Jeep Grand Cherokee delivers greatly in this department, with a huge trunk and lots of small-item cargo options throughout the cabin. It offers 36.3 cu-ft of space behind the rear seat, and a maximum volume of 68.3 cu-ft when the rear seats are folded down. This means that it has enough room to carry all your belongings on your family vacations, haul any sporting equipment around town, several days' worth of groceries, or other large items you might need to transport without a hassle.
5. Attractive engine lineup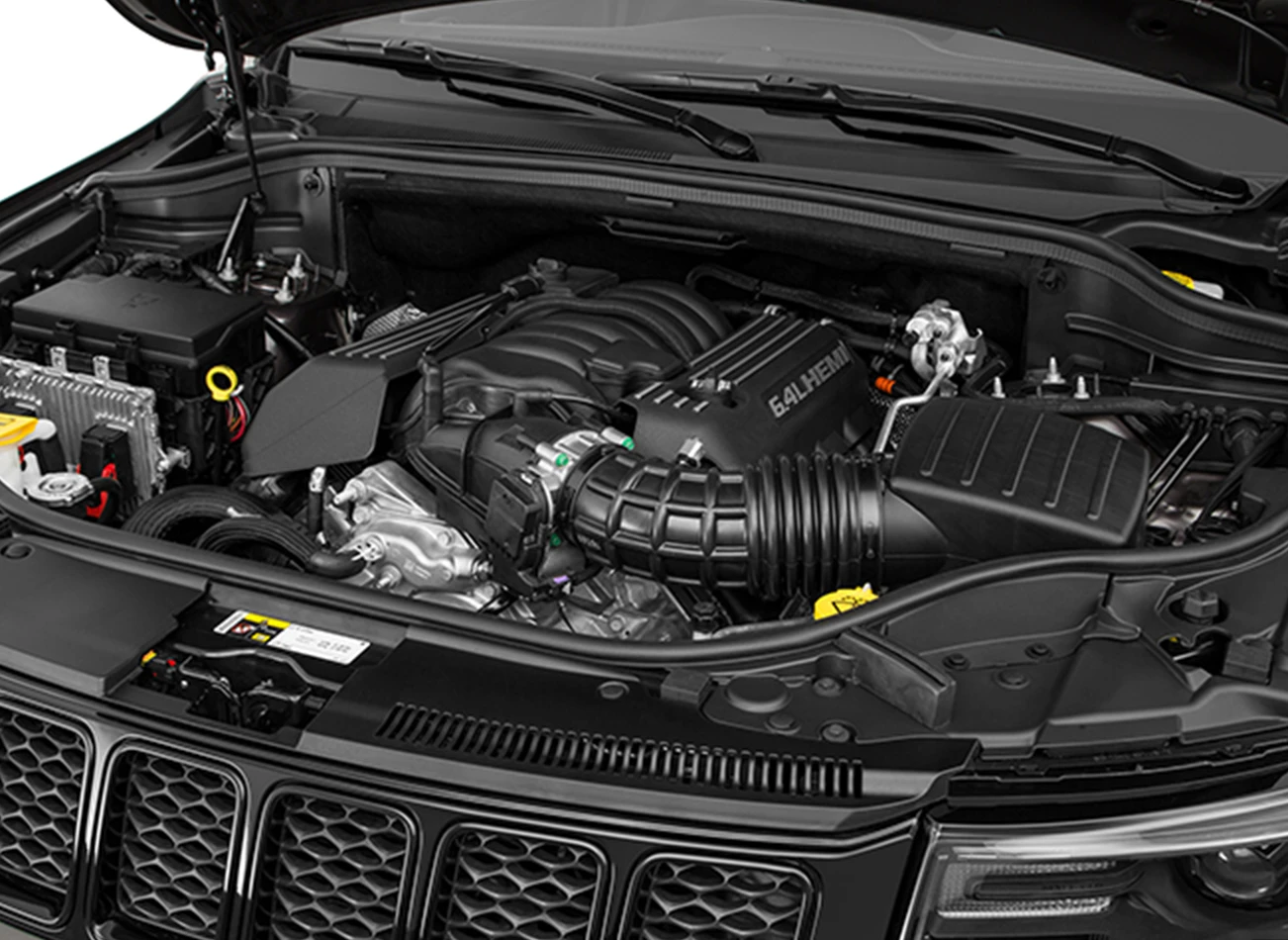 On top of being extremely utilitarian and practical, the 2017 Jeep Grand Cherokee provides a great driving experience as well. It's offered with an attractive engine lineup that can meet various preferences and driving styles. The base model is powered by a 3.6L V6 engine combined with an eight-speed automatic transmission, which generates 295 hp. Available engines include a 5.7L V8 delivering 360 hp, and a turbocharged 240-hp 3.0L diesel V6.