5 reasons to buy the 2019 Nissan Murano
1. Smooth ride around town
One of the advantages of a continuously variable transmission, or CVT, is there are no gears for it to shift through. This gives the 2019 Nissan Murano a smoother ride around town while also keeping the engine at the optimum rpm for your driving demands. If a smooth and quiet ride is an essential part of an SUV to you, the 2019 Nissan Murano should be a great choice.
2. Room for the family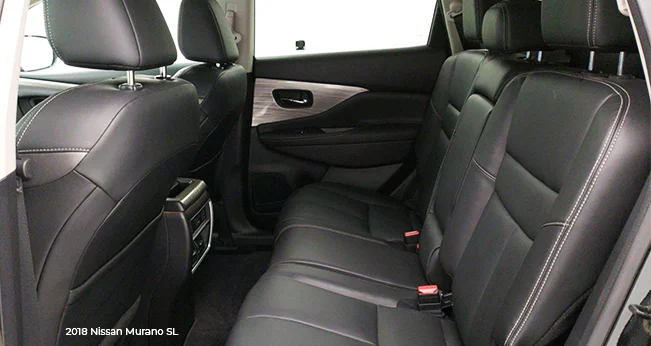 There's enough space for five in the 2019 Nissan Murano thanks to 55.7 cubic feet of front-seat space and 52.4 cubic feet of rear-seat space. With an additional 32.1 cubic feet of cargo space (31.1 with the sunroof), there should be all the room you need for your road-trip luggage. For extra big moves, the cabin opens up to an ample 67 cubic feet with all the seats folded down - giving you plenty of room to work with.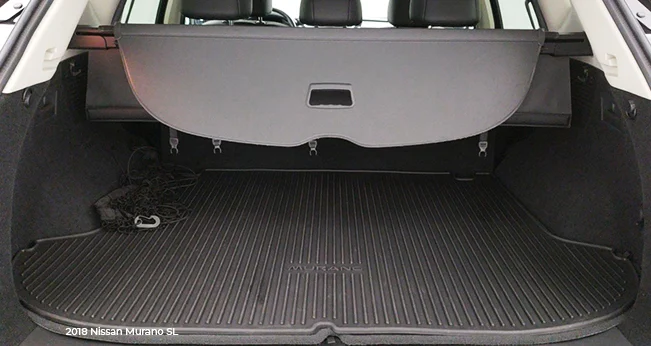 3. Power for the long haul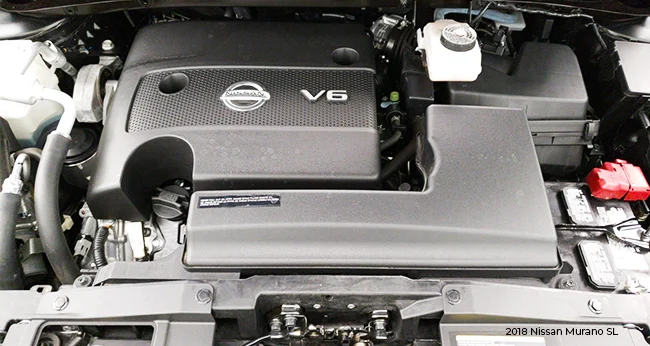 Under the hood of the 2019 Nissan Murano is a 3.5L V6 engine that makes 260 horsepower and 240 lb.-ft. of torque. Thanks to the CVT, there should be plenty of power to use at highway speeds—the spirited drive of the V6 is great fun on long trips. You can also expect an EPA-estimated 20 mpg city 28 mpg highway from it, too.
4. Standard driving aids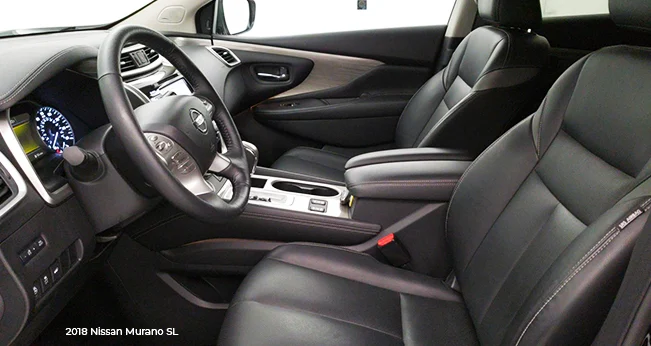 The 2019-and-later Nissan Murano is equipped with some useful driver aids as standard. At the base-level, you'll find forward collision warning with automatic braking and pedestrian detection. In addition, you'll get driver-alert technology designed to alert you if you're not paying attention to the road or appear drowsy. Available technology also includes adaptive cruise control, lane-keep assist, blind-spot monitoring, and reverse automatic braking.
5. Connected technology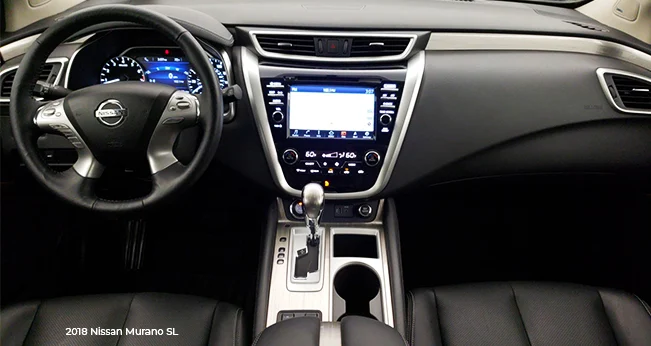 You don't need to upgrade to the higher trims of the 2019 Nissan Murano to find modern connectivity. Features like Apple CarPlay and Android Auto are standard on all trims. Stay focused on the road with a hands-free text assistant and Bluetooth® connectivity, also on all trims. Two USB and three USB-C ports, also standard on every 2019 Nissan Murano, will help you keep your devices charged during the ride.
RepairPal gave the Nissan Murano an overall reliability rating of 4 out of 5 stars, which RepairPal describes as Above Average. This rating ranks Nissan Murano 21st out of 27 among Compact SUVs.
Color options
Exterior colors
Interior colors
Cashmere cloth

Cashmere leather

Cashmere semi-anilite leather

Graphite cloth

Graphite leather

Graphite semi-anilite leather

Mocha semi-anilite leather
Child seat details
The 2019 Nissan Murano offers seating for five and can fit up to three car seats in the second row. This includes latch car seats, infant car seats, rear-facing convertible car seats, forward-facing convertible car seats, and booster car seats. Thanks to its spacious cabin, the 2019 Nissan Murano is a fine choice for small to medium-sized families and can easily accommodate multiple car seats.
Performance
The 2019 Nissan Murano comes equipped with a 260 hp 3.5L V6 engine that is paired with a CVT automatic transmission and can accelerate from 0-60 MPH in 7.3 seconds. The 2019 Nissan Murano also has a towing capacity of 1,500 pounds, when properly equipped.
Emissions Info
According to EPA estimates, the FWD 2019 Nissan Murano's tailpipe greenhouse gas emissions are 385 grams per mile.  This estimate is based on a brand-new model. Visit fueleconomy.gov for more details.
Year comparisons
2009-2014 Nissan Murano (Second Generation)
The second-generation Nissan Murano debuted with the release of the 2009 model and features a 3.5L V6 engine that ranged from 260-265 hp over the generation. The Murano was given a further facelift in 2011 with a restyled front and rear bumper as well as new headlights and wheels.
2015-Present Nissan Murano (Third Generation)
The release of the third generation Nissan Murano in 2015 saw updates to the vehicle's trim levels, standard and available features, and interior and exterior styling. However, the same 260 hp 3.5L V6 engine from the previous generation was carried over to the third generation Murano. For the third generation Murano, the LE trim was discontinued and replaced by the SV and Platinum trims.