1. Practical performance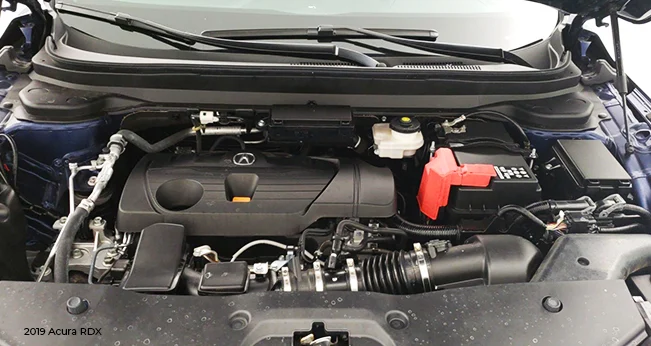 The handling characteristics and power of a sports car are alluring to be sure, but if you need a little more space for your family and their belongings, it makes sense to turn to the practicalities of an SUV. That said, the 2020 Acura RDX gives you the best of both worlds. Its turbocharged 2.0L engine, paired with a ten-speed automatic transmission, provides effortless acceleration, while its athletic chassis results in responsive handling that makes twisty roads all the more exciting. Nicely bolstered sport seats are standard and Super Handling All-Wheel Drive™ is an available option, furthering the RDX's driving dynamics even more.
2. Cargo space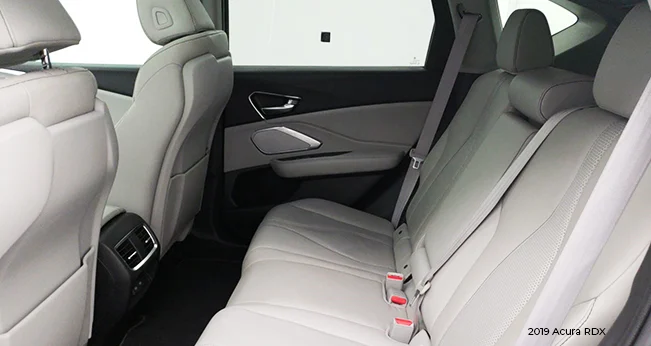 The 2020 RDX's sporty demeanor is complemented by its excellent cargo capacity and seating for up to five passengers besides. The 60/40-folding rear seat provides the flexibility to haul a lot of cargo and still have passengers sitting comfortably in the rear as well. Cargo capacity behind the rear seat is 29.5 cubic feet, while folding it flat provides a total area of 58.9 cubic feet of space.
3. Cutting edge tech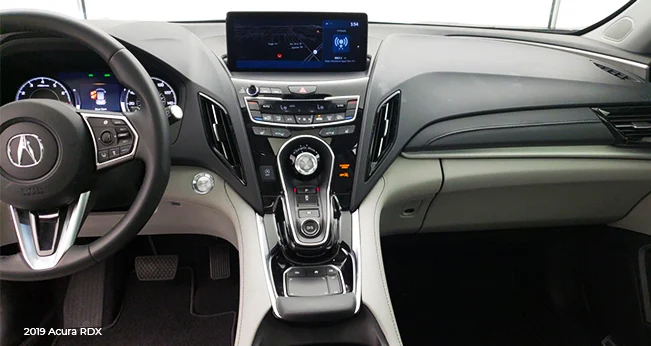 The 2020 Acura RDX is a sporty SUV that's loaded with the latest tech. The standard infotainment system is controlled by a unique seven-inch color touchscreen on the center console near the gear selector. Its ergonomic design and convenient location make it simple and easy to navigate the infotainment system. Apple CarPlay and Android Auto are also standard features, as is adaptive cruise control and lane-keeping assist.
4. Super handling all-wheel drive
While not a standard feature, the optional all-wheel drive on the 2020 Acura RDX is a popular addition to this sporty SUV. Acura's Super Handling All-Wheel Drive not only inspires driving confidence when the road conditions turn poor but also boosts performance on dry road surfaces as well. Cornering is also improved with Acura's all-wheel-drive system as torque can be applied to a specific wheel or wheels to improve traction going into a corner at speed, giving your SUV more stability as you drive.
5. Simple model choices
Technically speaking, there are no trim levels to the 2020 Acura RDX, it comes well equipped in its standard configuration and there are three packages that can be tacked on that add additional features; these include the Technology, A-Spec, and Advance packages. The A-Spec package is mostly cosmetic, adding features like specific A-Spec sport seats in premium leather, red interior trim, and dark chrome exterior details. A 2020 RDX equipped with the Advance package adds convenient features that include automatic rain-sensing windshield wipers, LED fog lights (also included with the A-Spec), ventilated front seats, and heated rear seats.