1. Smooth and luxurious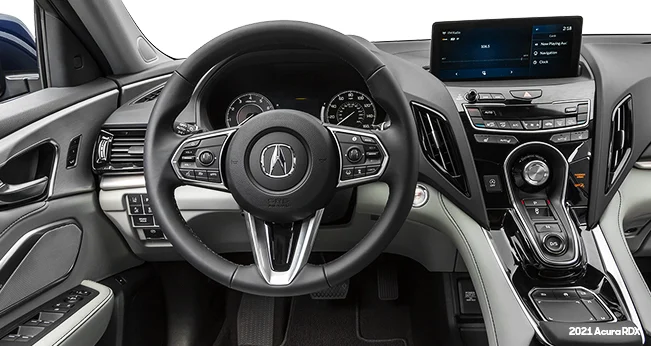 As a luxury SUV, the 2021 Acura RDX offers a very comfortable ride. It has a quiet interior that keeps the outside world from intruding into the cabin and a suspension system that evens out rough roads. Seating is supportive no matter where you sit, with beautiful materials and plenty of soft-touch surfaces that put the priority on passenger comfort.
2. Super handling all-wheel drive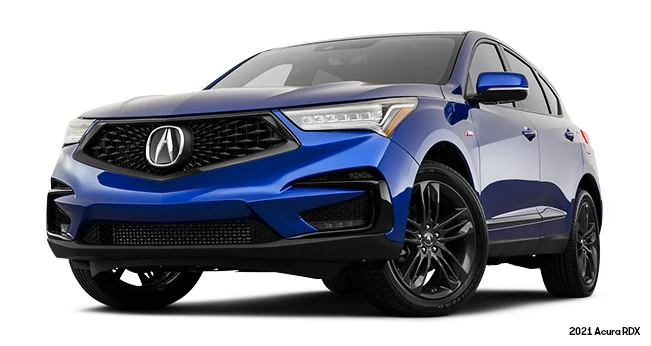 The 2021 Acura RDX is available with standard front-wheel-drive or optional Super Handling All-Wheel Drive. If you look for an RDX with all-wheel-drive, you'll find it not only makes it a more capable SUV in poor weather conditions, but it also enhances performance in dry weather. The all-wheel drive system adjusts torque to each wheel to improve traction and increase overall stability in all conditions.
3. Cargo room
Room for cargo is no doubt a priority if you're looking for an SUV and the 2021 Acura RDX is up to the challenge. There is 29.5 cu ft of space behind the rear seat, so even with a full load of passengers it can handle plenty of cargo. The rear seats are also 60/40 split-folding to offer more versatility for cargo while still allowing for rear passengers. Cargo room increases to 58.9 cu ft with the rear seats fully folded.
4. Concise trim lineup
There aren't technically trims of the 2021 Acura RDX, but rather a single configuration with three available packages. The A-Spec package adds sporty design elements and the Advance package adds convenience features. The Technology package draws from both of those packages and upgrades audio. Even the limited PMC Edition comes in a single configuration with both the A-Spec and Advance packages as standard features.
5. Responsive engine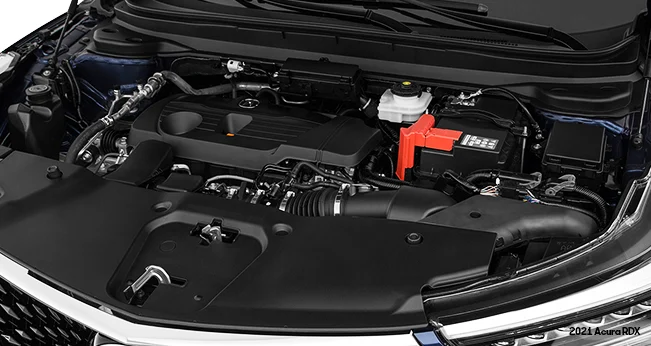 The turbocharged 2.0L engine in the 2021 Acura RDX delivers an engaging driving experience. It responds quickly to a light foot on the accelerator so merging with highway traffic is effortless. The engine is paired with a 10-speed automatic transmission that delivers power easily with smooth shifting. It has the power to inspire confidence behind the wheel without any of the harshness found in purely performance-focused vehicles.