1. Available all-wheel drive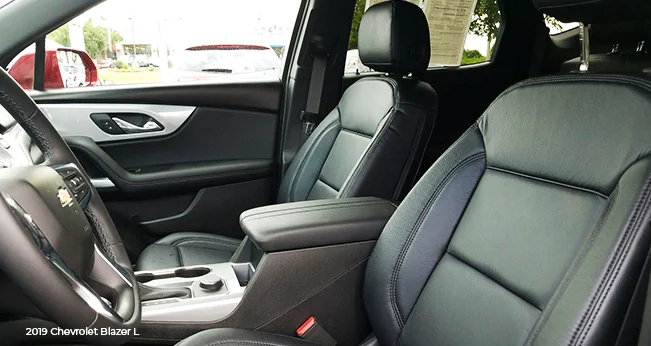 The 2020 Chevrolet Blazer comes with available all-wheel drive. You can get it as an option on the 2LT, 3LT, RS, and Premium trims. Having all-wheel drive on an SUV can really come in handy, as it enhances the vehicle's off-road capabilities. When all-wheel drive is active, it transfers torque to all wheels automatically and provides additional traction, which is helpful when driving on rough terrain.
2. Roomy interior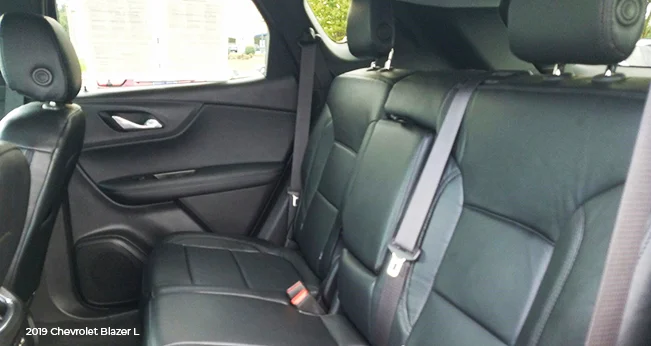 Although it's a midsize crossover SUV, the 2020 Chevrolet Blazer boasts a large and spacious cabin that makes for a comfortable ride for the entire family. It can seat up to five passengers comfortably with its 39.8 inches of front headroom, 41.0 inches of front legroom, and 59.1 inches of front shoulder room. Meanwhile, backseat passengers enjoy 38.6 inches of headroom, 38.6 inches of legroom, and 54.2 inches of hip room. This makes the 2020 Chevrolet Blazer a pretty roomy SUV that can provide a nice riding experience for all its passengers, even on long-distance trips.
3. Abundant exterior color options
Being able to choose between a wide range of exterior color options is a nice bonus that rounds out the entire package. The 2020 Chevrolet Blazer is available in 12 color options. They include flashy, striking colors, as well as more common, unassuming tones, so there is something for all tastes and preferences.
4. Intuitive infotainment system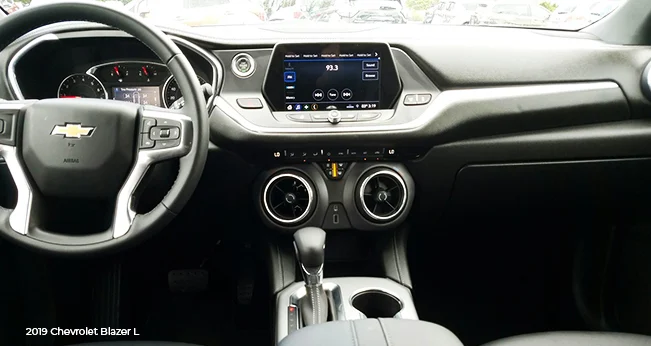 On top of the ample cargo and passenger capacity and great off-roading capabilities, which are among the most important aspects for any SUV, the 2020 Chevrolet Blazer has a few more aces up its sleeve. The Chevrolet Infotainment 3 System is one of them. It features an eight-inch touchscreen and comes with Apple CarPlay® and Android Auto™ capability, as well as Bluetooth®2 audio streaming. It's very intuitive and user-friendly, allowing you to easily customize various entertainment and other vehicle settings while on the move.
5. Towing heavy loads
Another benefit that comes with the 2020 Chevrolet Blazer is the fact that it has great towing capabilities, as well. The base L trim with front-wheel drive can tow up to 1,500 lbs., whereas the all-wheel-drive models have a maximum towing capacity of an estimated 4,500 lbs. when properly equipped.
With this kind of capacity, you can easily use the 2020 Chevrolet Blazer for your towing needs.