1. Powerful engines, great speed
The 2019 Porsche 911 Carrera is powerful by any measure. The base model Carrera comes with a 379-horsepower 3.0L twin-turbocharged six-cylinder engine. That power will let you go from 0 to 60 in just four seconds. The 2019 911 Carrera has a top track speed of 182 mph. It just gets more powerful from there: the 2019 911 Carrera 4S (top among the Carrera models) can go 0 to 60 in just 3.2 seconds and reach a top track speed of 190 mph.
2. Smooth transmission
If you're going to be cruising at high speeds, you want to know that your transmission will keep up. The 2019 911 Carrera comes with a smooth transmission that will give you a luxury ride. All 2019 911 Carrera models come with a seven-speed Porsche Doppelkupplung (PDK) set up. The PDK transmission system has manual and automatic settings. In both modes, it is designed to changed gears very quickly, so that your 911 can run smoothly. The PDK transmission will let you get the most out of the 911 Carrera's powerful engine.
3. Convertible options
If you're spending big on the sports car of your dreams, you might as well make it a convertible⁠—the 2019 911 Carrera is available as a convertible at all trim levels. The convertible, or cabriolet, option adds a power-closing soft top. You'll compromise slightly on top speed and acceleration if you opt for the cabriolet (you lose 1 mph on the manufacturer's quoted top speed with the 379-horsepower engine, and you'll add 0.2 seconds to the from-new 0–60 time, according to Porsche). However, for many drivers, feeling the wind in your hair is worth it.
4. Upscale interior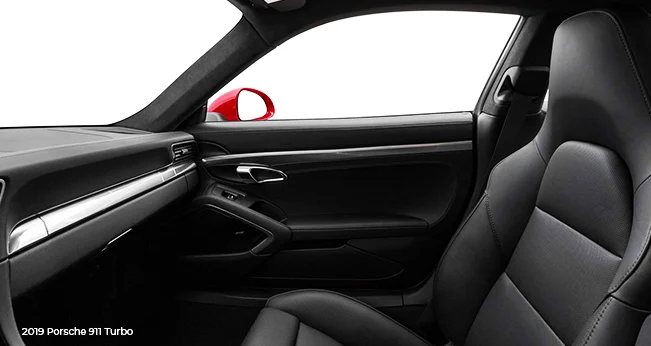 The interior of the 2019 911 Carrera is just as upscale as you would expect from Porsche. The 911 comes with leather upholstery and a sleek dash design. There are plenty of means for staying connected, too. The 2019 911 Carrera comes standard with Apple CarPlay®, high-definition and satellite radios, Bluetooth®, and an eight-speaker audio system. A wireless hotspot is available as well.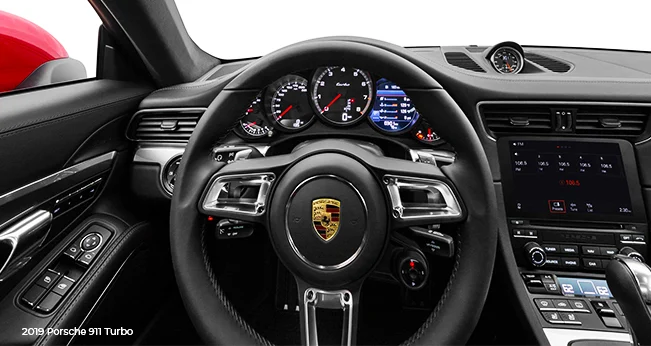 5. High-performance systems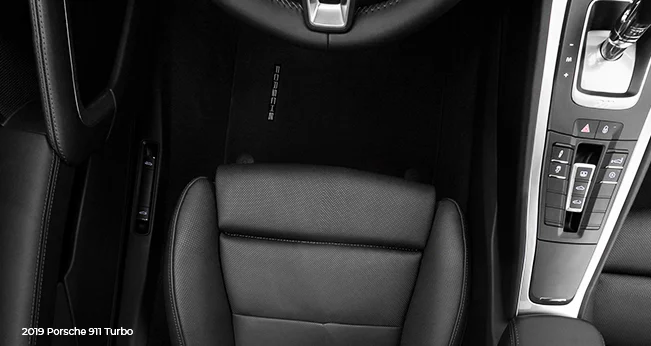 The Porsche 911 Carrera should credit at least part of its performance to the technology that is integrated throughout. Part of that technology includes high-performance systems that can change your driving experience with the push of a button. Selecting Sports mode (standard on 2019 models) will change the timing of gear shifts, making the transmission shift gear upward later and downward sooner. The optional 2019 Sport Chrono Package gives you even more control over the transmission, chassis, and traction.