Should You Buy an Electric Car?
---
PUBLISHED FRIDAY, APRIL 29, 2022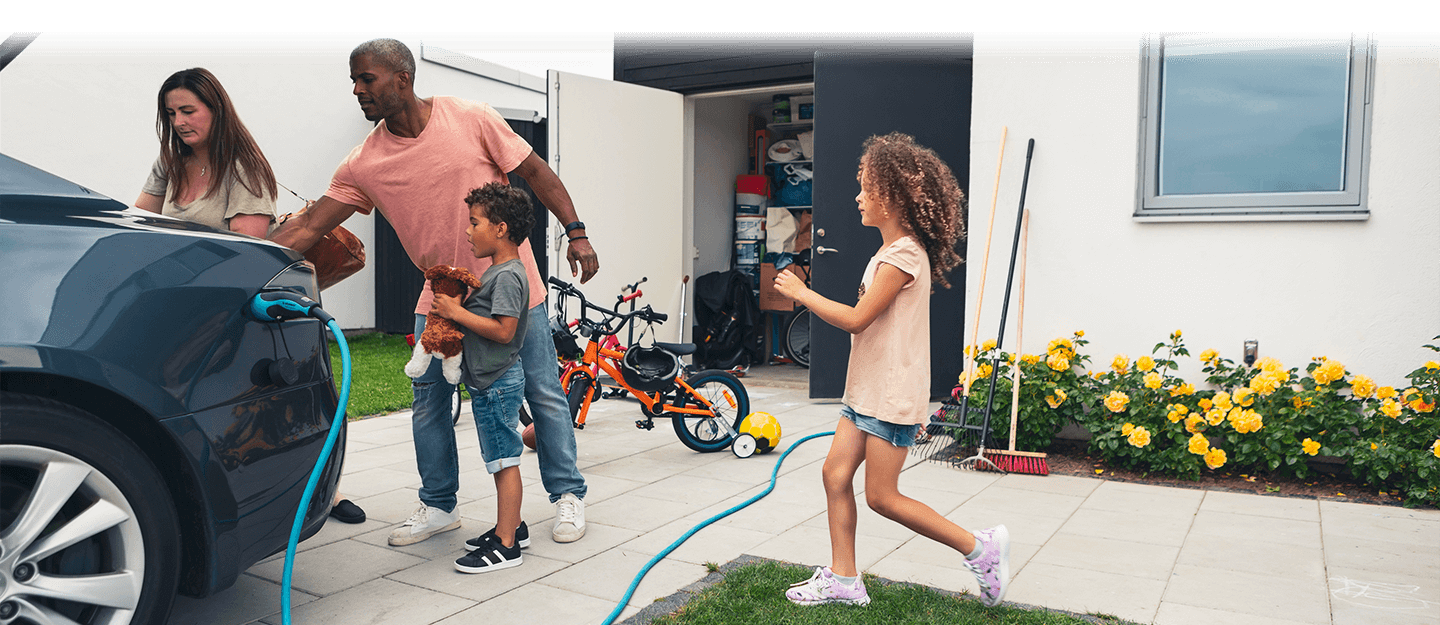 An EV buying guide.

If you want to live a more green-conscious lifestyle (including less trips to the gas station), an electric car is a great choice. Whether you're looking for sleek luxury, a practical SUV, or a compact car for daily driving, you can find an electric car that fits the bill.
If you're interested in an electric vehicle (EV) and you want to learn more, you're in the right place. Here's what you need to know about buying an electric car.
5 Tips for Electric Car Shoppers
Tip #1: Think about the type of vehicle you need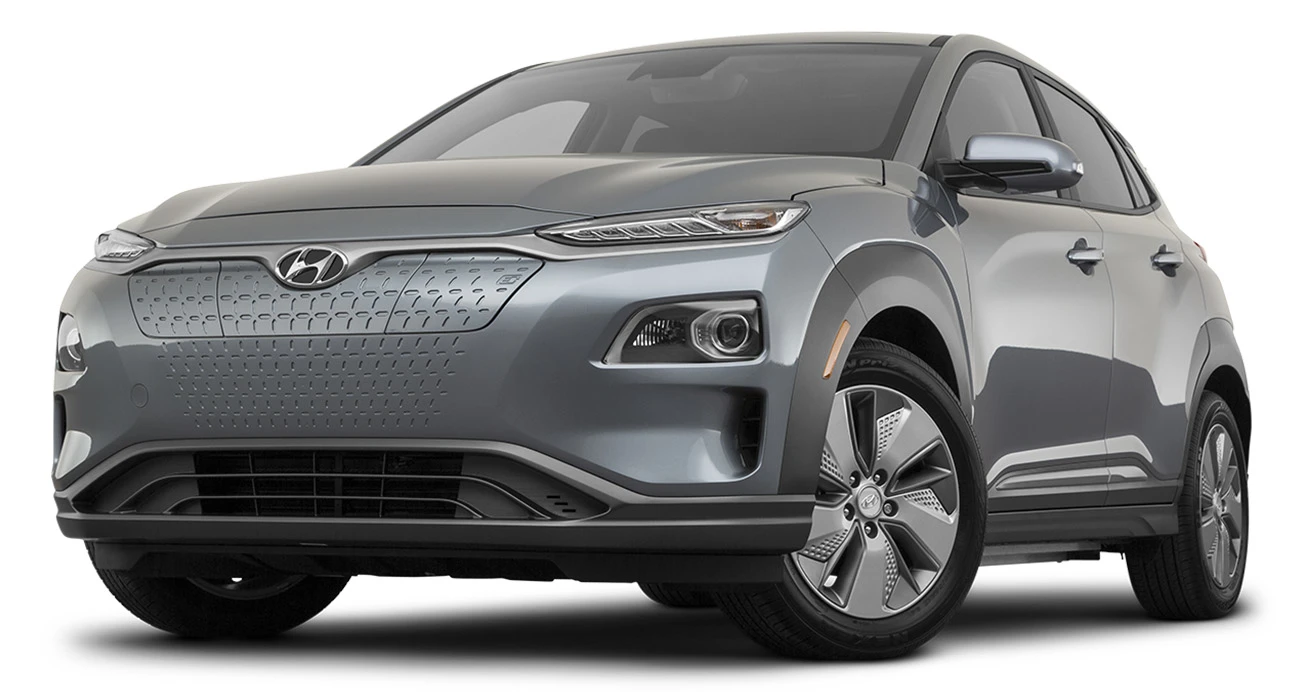 Do you need a compact SUV for trips around town, or are you looking for something to drive to work in style? Take time to consider the type of vehicle that will check all your must-have boxes.
For example, if you're looking for a smart, high-tech sedan, a Tesla Model S from any year is a great choice. If you're seeking something with a bit more utility, the 2019-2020 Hyundai Kona EV is a crossover SUV with seating for up to five and plenty of cargo space (19.2 cu-ft behind the second row of seats).
Tip #2: Look at your daily driving habits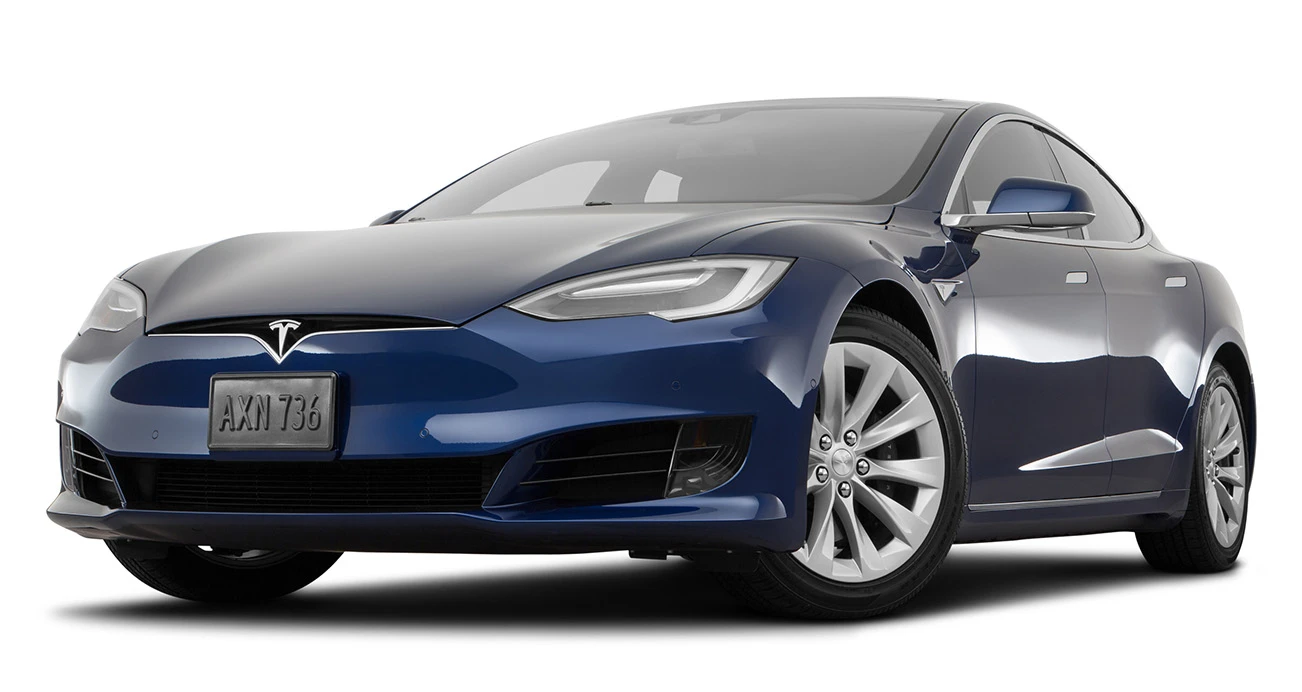 When switching to alternative fuel, it's worth thinking about how you drive—but range anxiety isn't the big deal that some people make it out to be. You'll be pleasantly surprised at the range of some of the newer used EVs. For example, the 2020 Tesla Model S Long Range gets an EPA-estimated 402 miles on a full charge.
If you look at your driving over a week, it's likely that kind of range is more than enough.
To see for yourself, take some time to log your regular trips. What's your average mileage over a week or month? Some people shy away from electric vehicles based on the one long-distance trip they do every year, rather than looking at their normal driving habits. If you're traveling across the country to see family, you will have to stop and charge, but probably not as much as you think.
Consider this: the 2020 gas-powered Nissan Sentra gets an EPA-estimated 33 mpg combined, which gives you an estimated 409 miles to a full tank.2 This is comparable with the 2020 Long Range Tesla Model S and its EPA-estimated 402-mile range (when fully charged).
Another thing to bear in mind is that an electric vehicle's range is more variable than the miles you'd get from a full tank of gas. Think of an electric car as a mobile phone—the more you do with it, the quicker the battery drops. EPA estimates of electric range tend to be fairly accurate, but it's worth knowing how you can maximize your range, as well as what will deplete the battery more quickly.
Tip #3: Expect a different ride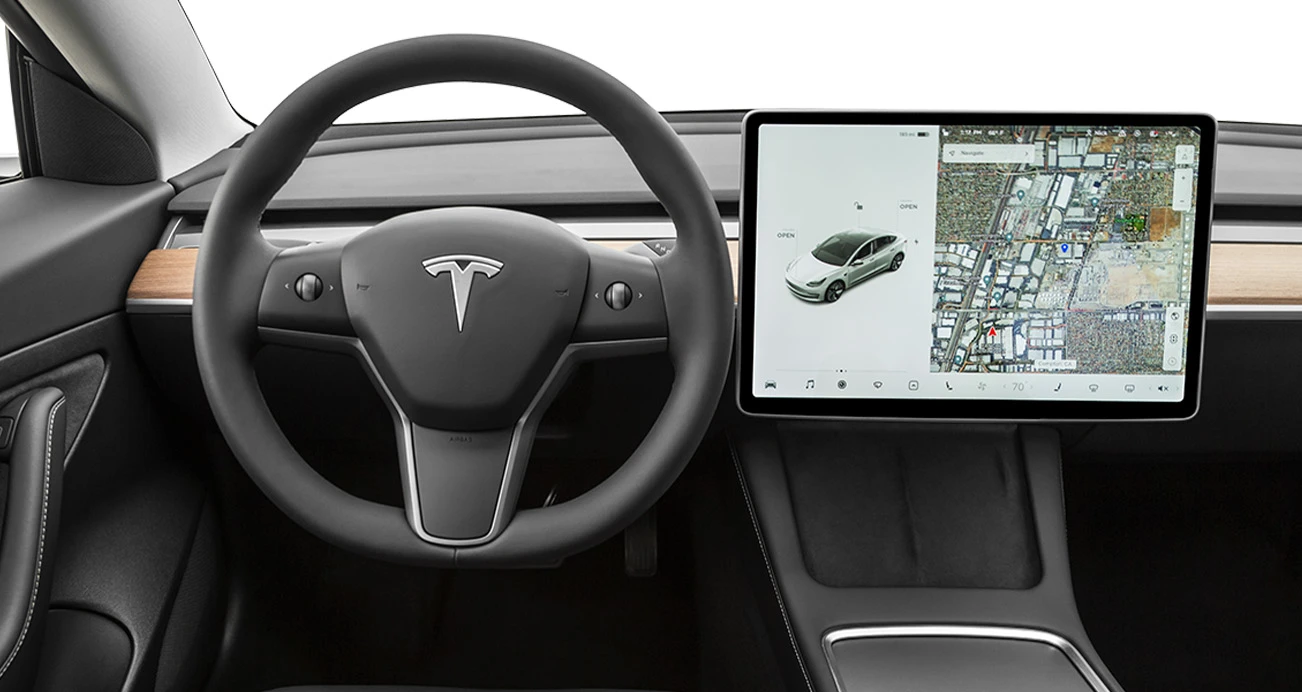 Typically, the faster you go, the more battery power you'll use. The same is true if you accelerate hard (just as your mpg might drop in a gas-powered vehicle if you have a heavy foot). If you want to conserve battery power, accelerate gently and make use of any regenerative braking features the vehicle might have. Regenerative braking, found on most electric cars, purposely slows the motor to generate a little charge back to the battery. This means that when you brake or, in some cases, lift off the gas pedal, the car will slow down and give you a mile or two back.
The driving experience with an EV is typically smooth and simple. With no gears to climb through or revs to manage, it's easy to put down the power. The cabin of an EV is quiet, too, with no engine noise to disrupt the enjoyment of time spent with your passengers or a great sound system.
Taking country roads instead of the highway is also a great choice if you're not in a rush. There's something really satisfying about taking the path less traveled during an electric journey. Plus, you can conserve a little battery power compared to driving at speed on bigger roads.
Tip #4: Get ready for instant torque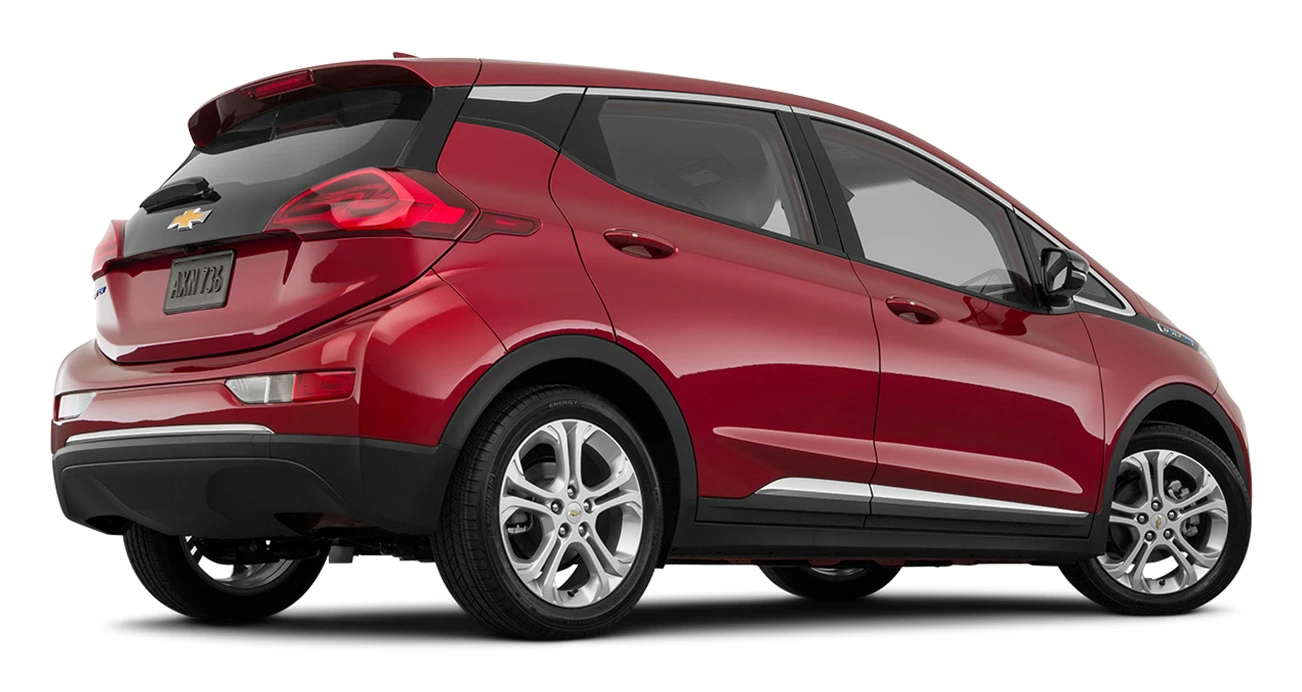 Another great feature of electric cars is instant torque. In other words, you always have maximum power available to you when you put your foot down. This makes winding through city traffic or passing on the highway a breeze, and it can make even the most unassuming electric car a lot of fun, too.
Tesla is known for incredible zero-to-60 times, with the base 2020 Model S able to zoom from zero to 60 mph in just 3.7 seconds, while the Performance model can do it in 2.3 seconds (according to the manufacturer, when new). These figures rival most sports cars. And, even smaller EVs have impressive zero-to-60 times. The 2020 all-electric Chevrolet Bolt EV, for example, will get to 60 mph in 6.3 seconds (according to the manufacturer, when new).
Tip #5: Research electric vs. hybrid
If you're unsure whether moving away from gasoline altogether is right for you, consider a hybrid as a nice middle ground. Wondering where to start? Take a look at the different types of hybrid and all-electric cars to discover what will best suit your driving habits.
What is a mild hybrid?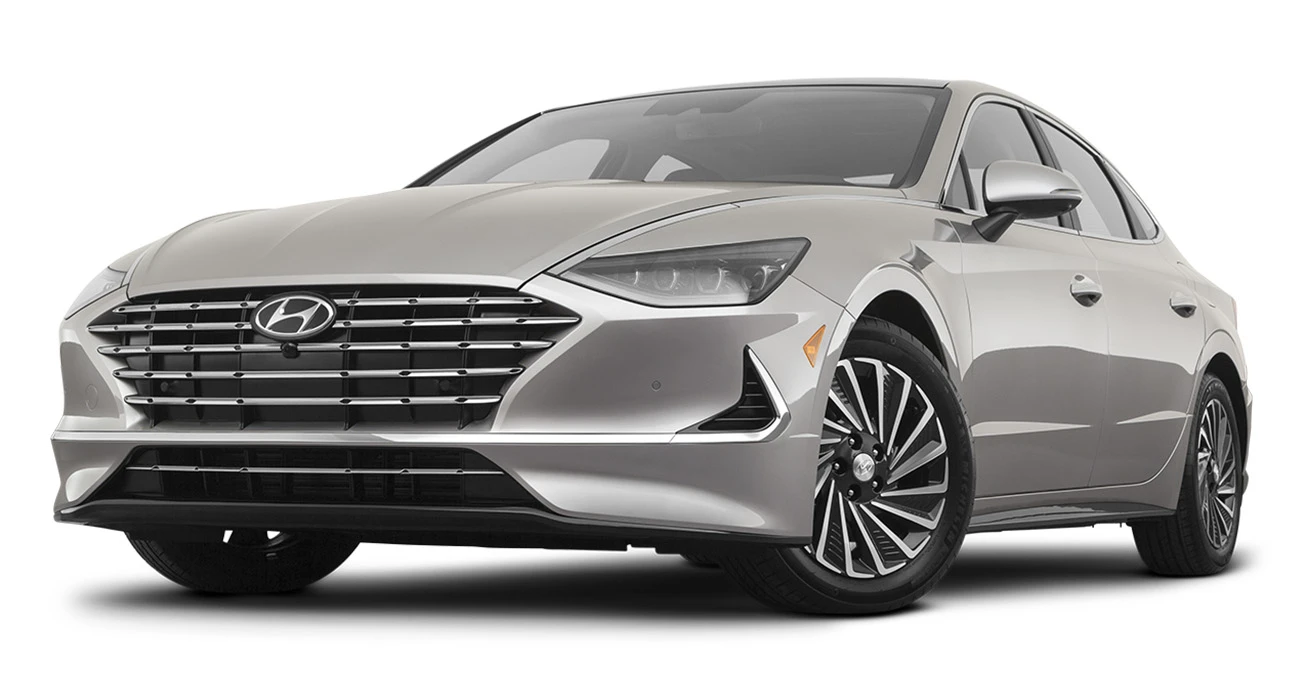 Mild hybrids drive and feel a lot like standard gas-powered cars, with improved mpg and power thanks to the addition of an electric motor. Mild hybrids usually have a small battery that's used to power the motor but doesn't offer electric-only power. The Toyota Prius is one such example of a mild hybrid, but you'll see these systems on various vehicles.
The 2019 Hyundai Sonata Hybrid uses an electric motor to significantly boost the mpg, achieving an EPA-estimated 47 mpg combined.
Compare this to the gas-only 2019 Sonata, which gets an EPA-estimated 32 mpg combined with its 1.6L turbo engine and automatic transmission.
Some mild hybrids might give you a little bit of electric-only power for pulling away from lights or sitting in slow-moving traffic but, for the most part, the electric motor only gives a boost to your engine. Choose a mild hybrid if you know you want a traditional engine but would like to reduce trips to the pump.
What is a plug-in hybrid (PHEV)?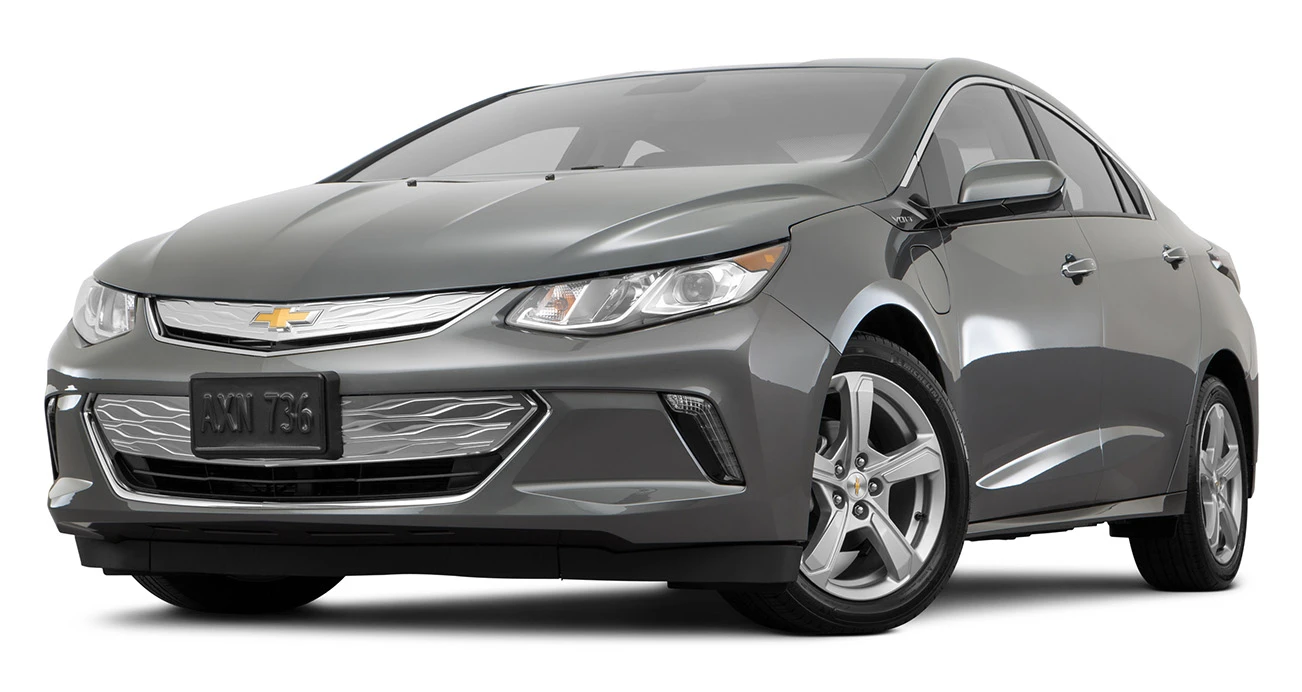 PHEV stands for "Plug-in Hybrid Electric Vehicle." This is a vehicle that has a gasoline engine, an electric motor, and a battery pack. This enables the vehicle to run as a traditional vehicle, but also as an electric vehicle. PHEVs tend to have a limited electric-only range and need to be plugged in to replenish the battery.
The Chevrolet Volt (not to be confused with the all-electric Bolt) is an extended-range electric vehicle. Its default is electric power, and it will only switch to its gas-powered engine when the battery power is depleted. This means you could easily use the Volt for in-town errands without ever using gasoline, but you'll also have peace of mind in case you do want to go further.
For most plug-in hybrids, you only get a small amount of electric-only range. On the 2017 Chevy Volt, you'll get an EPA-estimated 53 miles of electric-only power with a full charge before you'll need to plug in again.
Toyota's RAV4 Prime is a plug-in hybrid version of its RAV4—2021 models do an EPA-estimated 42 miles on a full charge.
While we currently do not have many RAV4 Prime models on our lots, we look forward to selling more in the future.
Consider a plug-in hybrid if you do minimal miles when running your daily errands and are willing to charge it when you're out and about or when you arrive back home.
What is a battery electric vehicle (BEV)?
If you want to go full-electric, look for a battery-electric vehicle (BEV). With no gasoline engine, you're running on pure electric power. This means you need to regularly charge your vehicle, which you can do at home or at a public charging station. You've got lots of options when it comes to EVs, but if you want maximum range, look for the 2020-2022 Tesla Model S Long Range, which has an EPA-estimated range of 402 miles on a full charge.
What is a fuel-cell electric vehicle (FCEV)?
Though there aren't many out there at the moment, hydrogen fuel-cell electric vehicles (FCEVs) are another option to consider. Refueling stations are few and far between, but manufacturers such as Honda, Hyundai, and Toyota offer FCEVs. These vehicles convert hydrogen into electricity, which powers the motor.
Pros & Cons of Electric Cars
Take a look at some of the pros and cons of electric vehicles. Keep in mind that, ultimately, what will work best for you depends on your needs and how you drive.
Pros:
Smooth driving
One of the joys of an electric car is its quiet on-road manners. With smooth acceleration, a plush interior, and no engine noise, an EV is a wonderful place in which to spend time.
Zero tailpipe emissions
If you're trying to live a more green-conscious life, you'll appreciate that pure-electric vehicles have zero tailpipe emissions.
Instant torque
The thrill of putting your foot down and having access to the maximum torque of your vehicle never gets old. In practical terms, this means it's easy to pull away from traffic lights or merge into traffic quickly. The driving experience is also lots of fun, with EV zero-to-60 times rivaling those of some sports cars.
Lots of SUV models
If you're in the market for an electric SUV, you have a lot of options to choose from. These spacious vehicles often benefit from dual-motor all-wheel drive, making them a great choice for the daily commute, the school run, or regular road trips.
"Refuel" at home
With a home charger, you may never need to visit a public station to charge your electric car. This is a very convenient way to "refuel" your vehicle.
Cons:
Lower range than most ICE vehicles
Even high-end EVs with good range can't compete with the large fuel tanks of some internal combustion engine (ICE) vehicles. While you might be able to get 400 miles on a full charge, it's a good idea to figure out if your daily driving requires more than that.
Limited choices
While it's easy to find an electric SUV or hatchback, you might feel limited by the smaller selection of electric sedans, pickup trucks, and sports cars.
Often more expensive than ICE counterparts
While there are some more affordable electric car options out there, EVs can sometimes cost more than the equivalent gasoline vehicles.
Difficult charging for apartment dwellers
If you're unable to install a home charger, visiting public charging stations may become tedious.
Lack of engine noise
While some consider the lack of engine noise a positive reason to get an EV, others might miss the roar of a powerful engine.
Which vehicle is right for you?
This depends on a number of factors, but to help narrow it down, here are some of the most popular electric and hybrid vehicles based on CarMax sales data from July 1, 2021, through December 31, 2021.
Best Electric Cars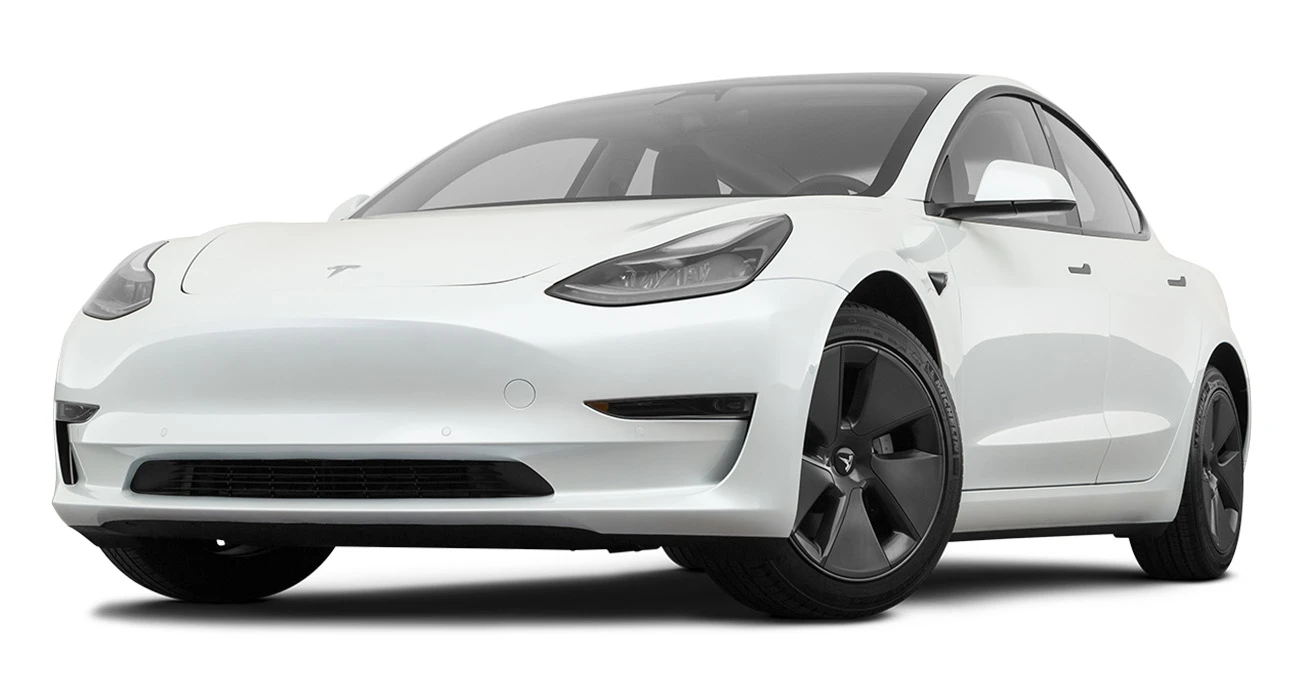 The Tesla Model 3 is a good-looking sedan that offers a great entry into the world of electric vehicles. The 2021 model, for example, has an EPA-estimated range of 374 miles on a full charge.
It also has all-wheel drive and will sprint to 60 mph in just 3.1 seconds (according to the manufacturer, when new). The inside is full of technology, and all models from 2017 onward feature a large central-touchscreen display.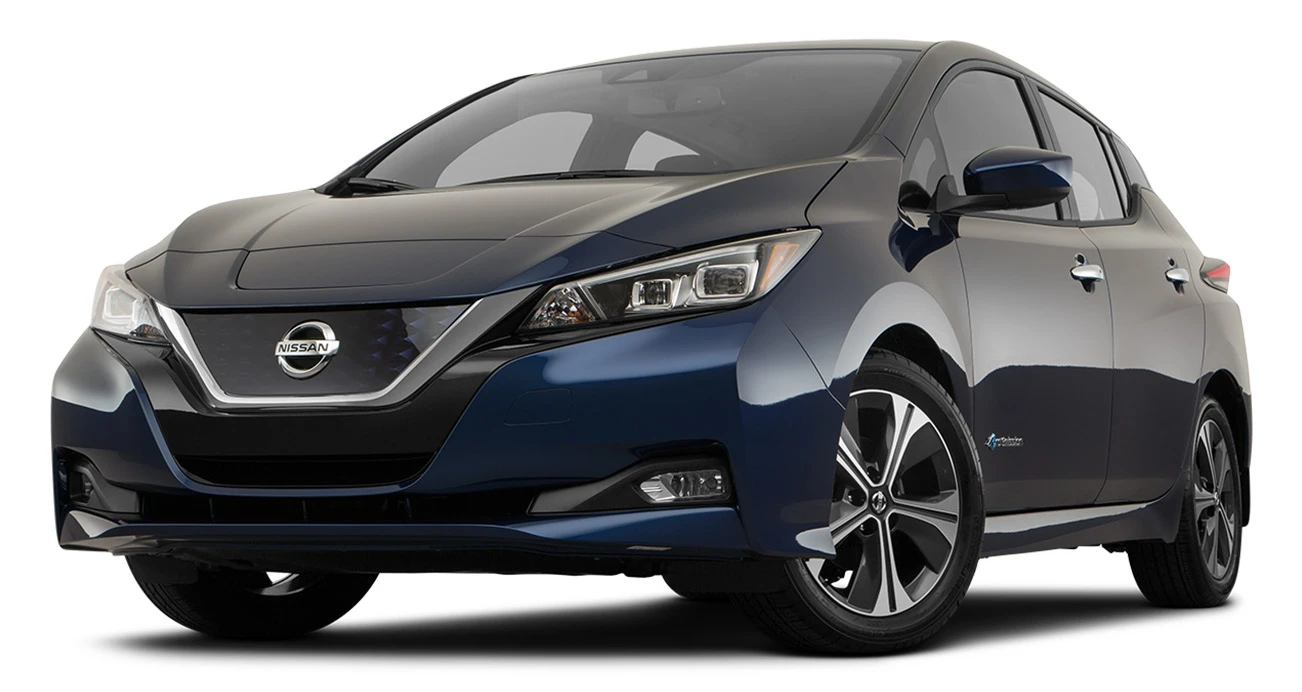 Now in its second generation (from 2018 onward), the Nissan Leaf comes with a 110-kilowatt electric motor and 40 kWh lithium-ion battery powertrain. You'll get an EPA-estimated range of 150 miles from a full charge.
This is a great around-town electric car that lets you travel a little farther if you so desire. All models from 2018 onward deserve a special mention for their incredibly comfortable seating, both front and back.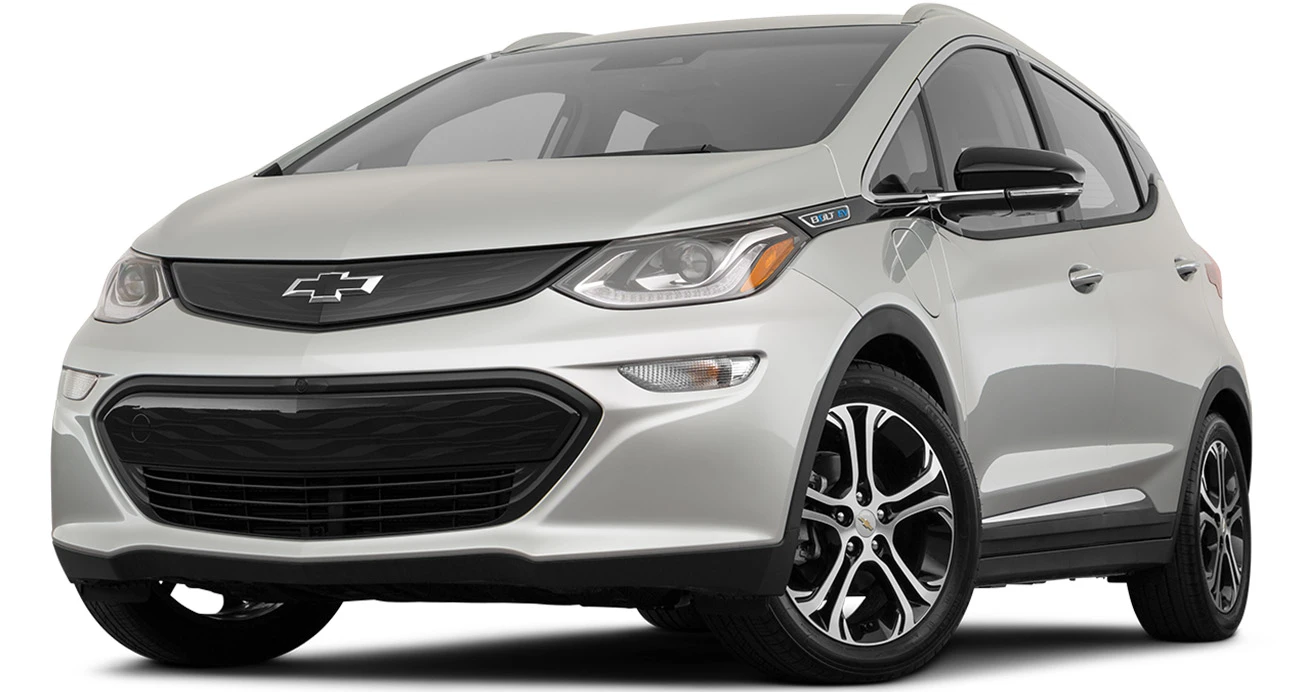 On a full charge, the 2017-2019 Bolt EV has an EPA-estimated range of 238 miles.
This makes it great for long-distance drives and impromptu adventures with friends. The Bolt's chunky hatchback styling means it also has plenty of space inside so you can load it up with passengers and their things. 2017-2019 models have 16.9 cu-ft of cargo space with all seats in place.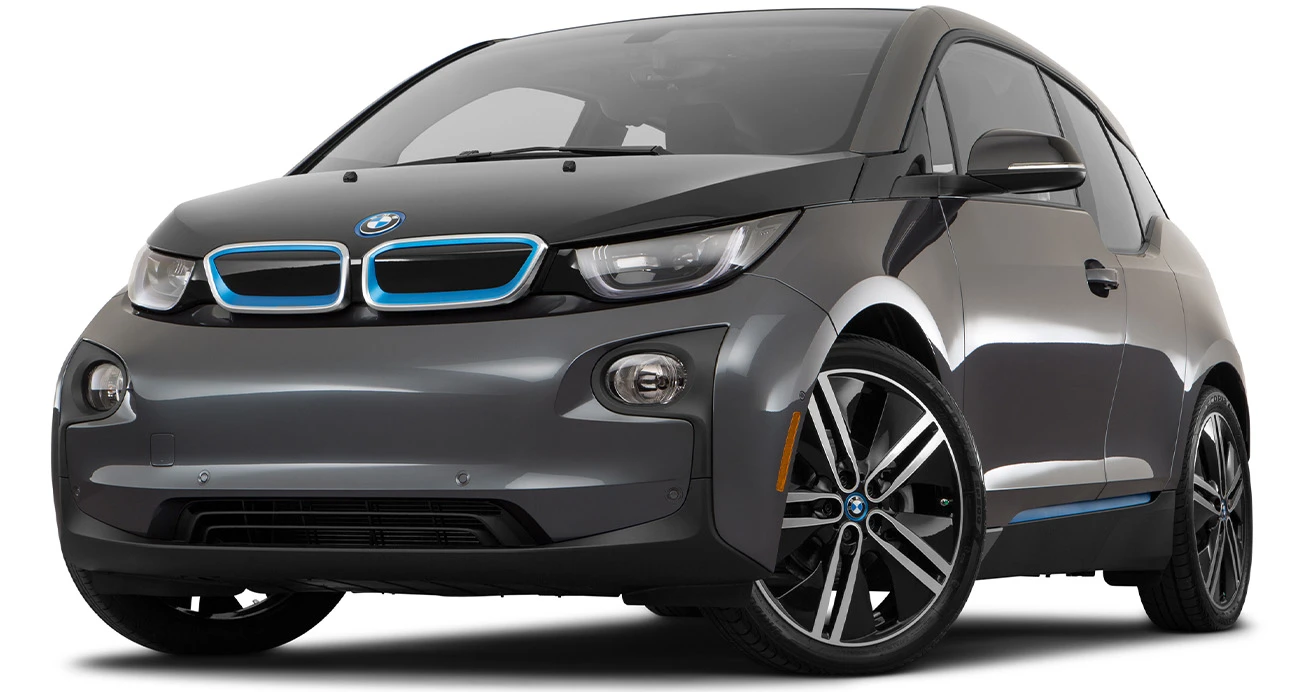 The 2017-2019 BMW i3 has 15.1 cu-ft of cargo storage, great for shopping bags and sports gear. If you're planning a trip, you can flip down the rear seating for 36.9 cu-ft of storage. The 2017-2019 i3 base model has an EPA-estimated range of 114 miles from a full charge.
If you want a vehicle that stands out from the crowd, this is a fantastic choice.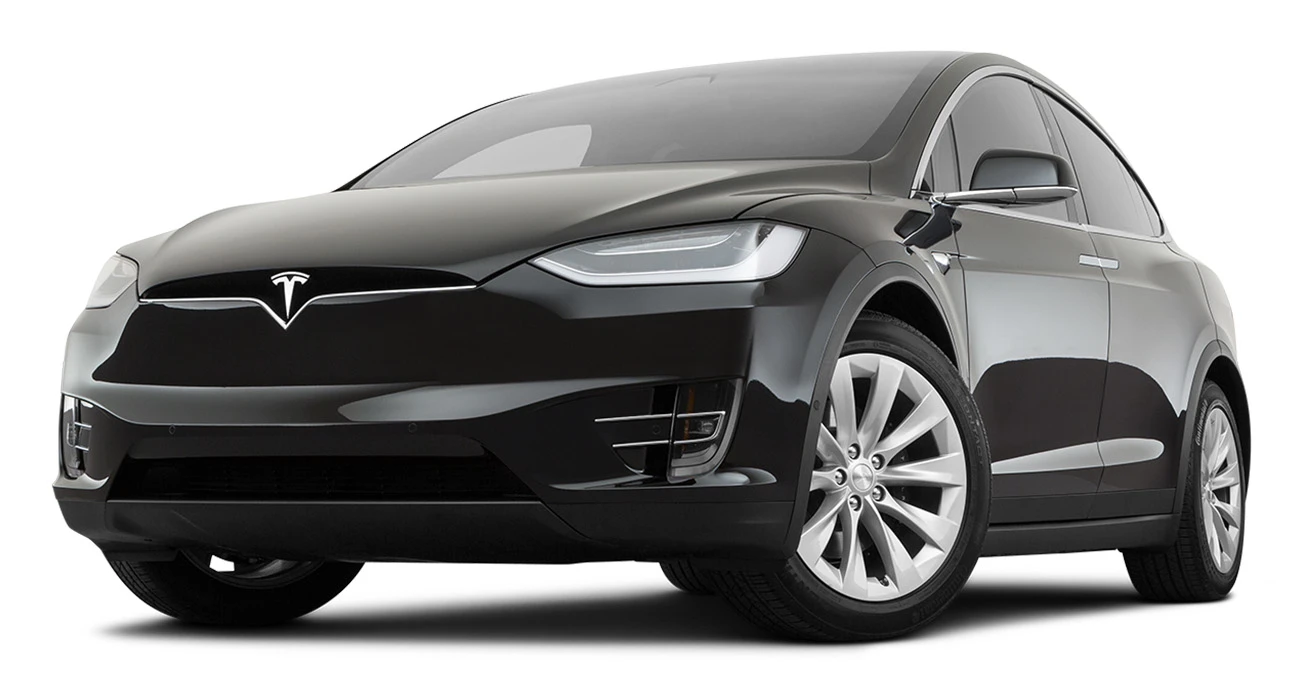 Tesla's entry into the SUV market is as impressive as it is high-tech. The stand-out feature across all model years is the rear falcon-wing doors, which never fail to turn heads. Despite its SUV dimensions, you'll get sports car performance on all 2021 models, with a zero-to-60 time of just 2.5 seconds (according to the manufacturer, when new). This is alongside the EPA-estimated range of 360 miles on 2021 Long Range models, when fully charged.
Want more? Check out our complete list of the best used electric cars.
Best Hybrid Cars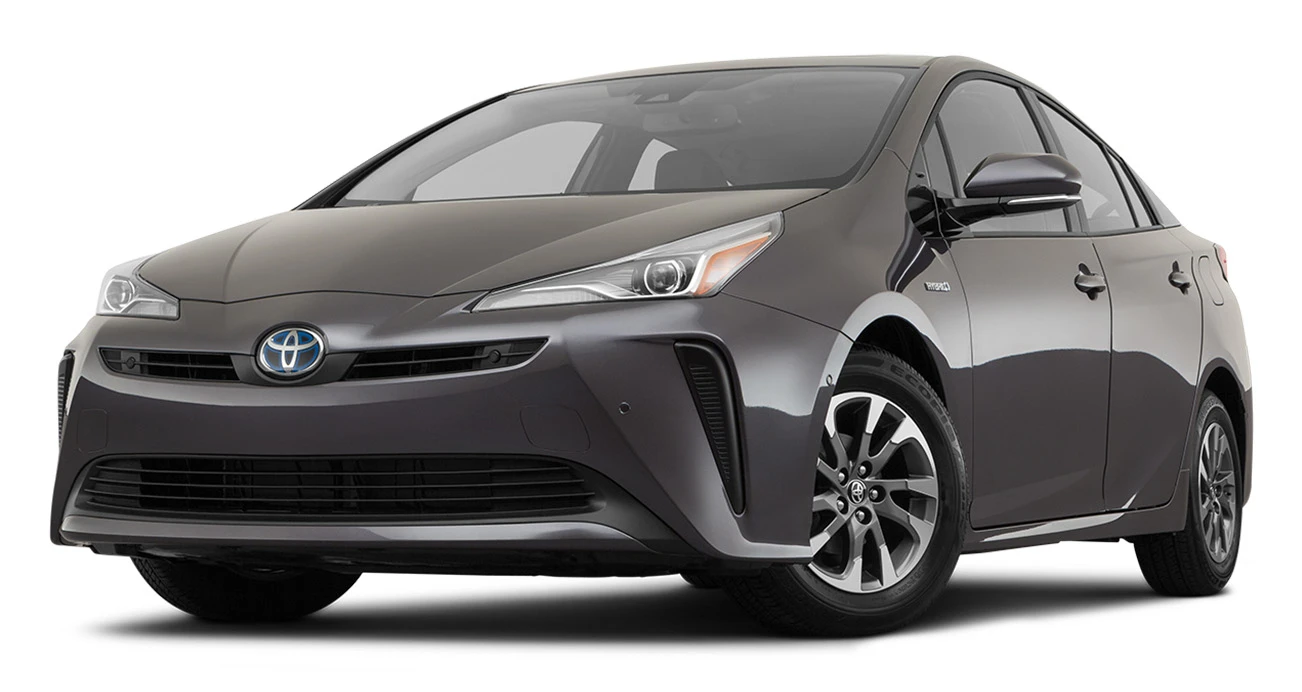 There's a reason the Prius has been around so long, and there are plenty of models to choose from. If you prioritize fuel economy, you'll be impressed with the 2017-2019 Prius' EPA-estimated 52 mpg combined from the 1.8L four-cylinder engine and pair of electric motors.
You'll also get plenty of cargo space—24.6 cu-ft of volume in 2017-2019 models—for a weekend getaway or trip to the home improvement store.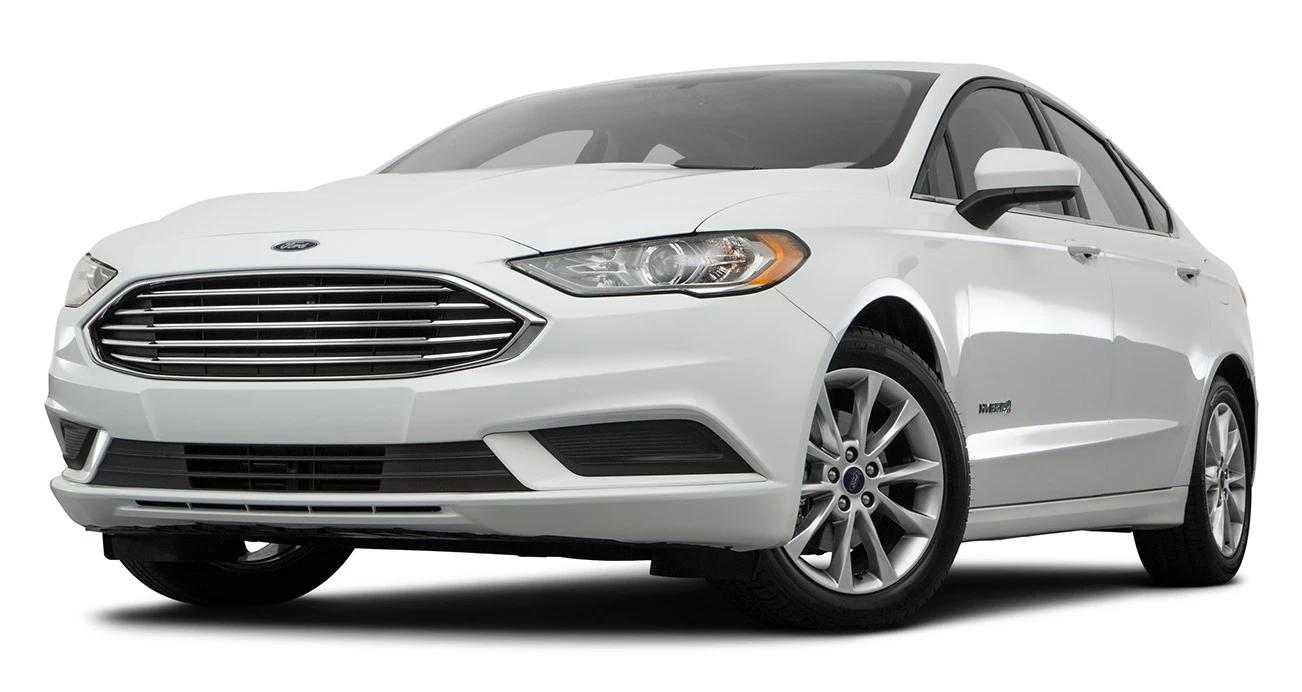 This striking hybrid is a midsize sedan with big appeal. The 2017-2019 Fusion Hybrid runs off a 2.0L four-cylinder engine paired with an electric motor to achieve an EPA-estimated 43 mpg city.
You don't get any electric-only power on this mild hybrid, but it's a nice, gentle step into the world of EVs.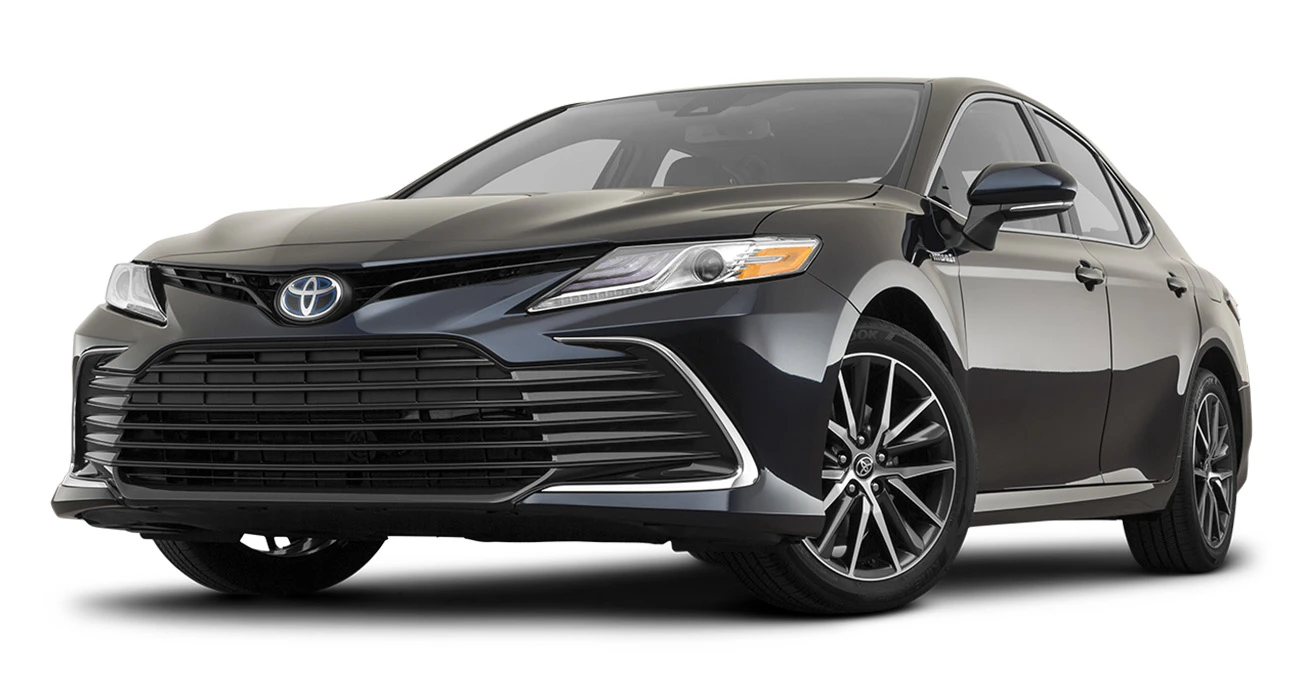 This midsize sedan gets an EPA-estimated 52 mpg combined when using the 2.5L hybrid engine across all 2021 models.
The 2021 LE base model also has an eight-way power-adjustable driver's seat, hands-free entry, rearview camera, and more. If you love the look of the practical Camry, the hybrid adds thriftier performance and more tech at the base level.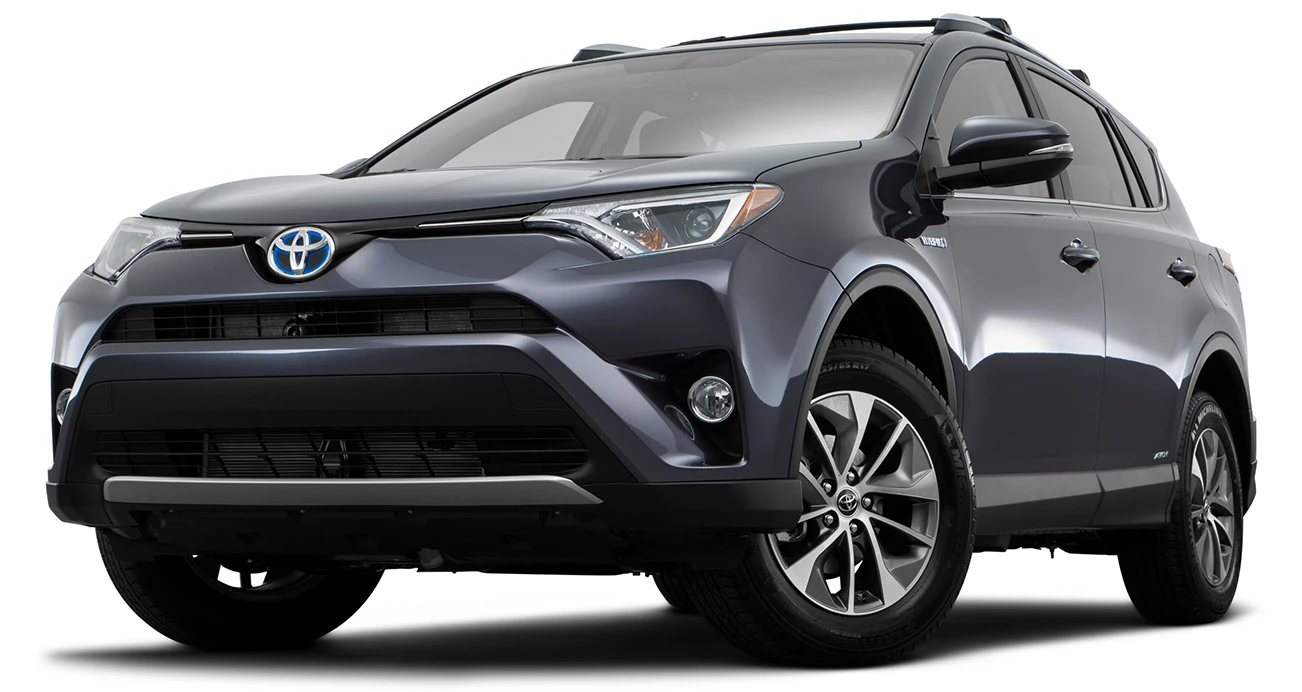 With an impressive EPA-estimated 33 mpg (39 mpg starting in 2019), the 2017-2022 Toyota RAV4 Hybrid is perfect for your next adventure.
All-wheel drive is standard on all 2017-2022 RAV4 Hybrids and this popular crossover comes with a 2.5L four-cylinder gasoline engine for 194 hp combined and a continuously variable transmission.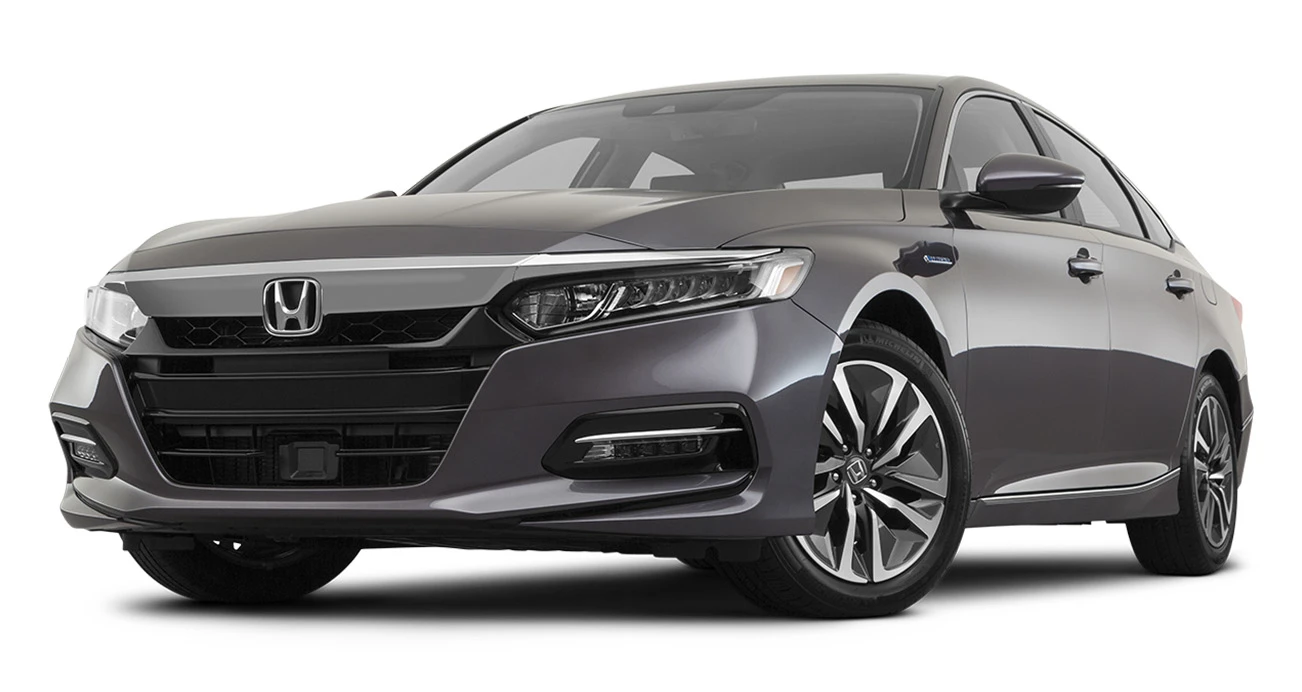 A sporty sedan that works great for your daily commute, the 2018-2020 Honda Accord Hybrid is powered by a 2.0L four-cylinder engine and a pair of battery-fed electric motors. The punchy powerhouse engine creates 212 hp in total system output and an EPA-estimated 47 combined mpg (2018) and 48 combined mpg (2019-2020).
Take a look at our full list of the best used hybrid cars.
Looking to learn more about electric cars? Check out our Electric Cars research page for more.