Your Complete Toyota Shopping Guide
---
PUBLISHED FRIDAY, MARCH 31, 2017
Efficient sedans, sporty coupes, capable SUVs, and tough trucks — Toyota makes them all.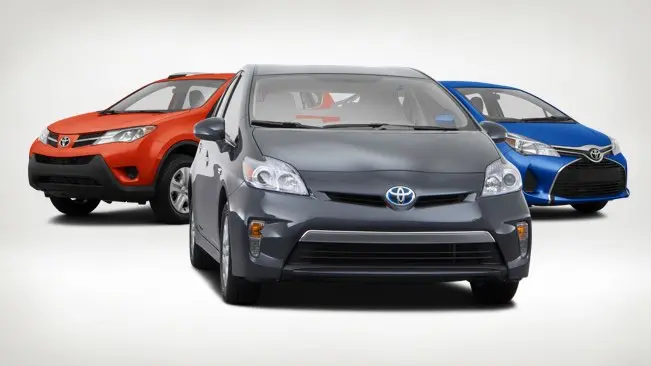 Sedans. SUVs. Pickup trucks. Sports cars. Minivans, compacts, convertibles, and fuel-efficient hybrids.
In this guide, we'll concentrate on Toyota, and on the huge variety of types and models available to you. 
Good used Toyotas, in all these shapes and forms, are highly sought after. This stems from their strong durability, which translates into strong resale values. In fact, Consumer Reports consistently ranks Toyota among the most durable brands, and one that provides consistently high levels of owner satisfaction.
It's true — few manufacturers offer buyers as many choices as Toyota does. Ranking among the world's biggest car makers, Toyota sells some 2 million vehicles a year here in the US. That's good news for anyone wanting a used Toyota, because it means there are plenty to choose from.
"Toyota focuses on giving drivers a big mix of features that lets them find a car that suits them exactly."
- 18-year CarMax Senior Purchaser
There are plenty of features to be had, too, One of our CarMax senior purchasers knows a lot about Toyotas — he's been buying them for our stores for 18 years, and he says the variety of options is expansive. "You can have a base-model Corolla, and get all the economy you could want from a four-door sedan," he says. "Or you could option that Corolla all the way up to leather seats and a sunroof. Toyota focuses on giving drivers a big mix of features that lets them find a car that suits them exactly."
Toyota has also tailored pieces of its brand for specific customer segments, too. Some buyers know that the luxurious Lexus and sportier Scion are also Toyota brands. Scion rejoined Toyota in 2016, when the FR-S, iA, and iM were rebranded as Toyotas.
Toyota Sedans
Toyota builds three sedans: the compact Corolla, the mid-sized Camry, and the full-sized Avalon. All three have been in production for a long time and have been refined and redesigned several times.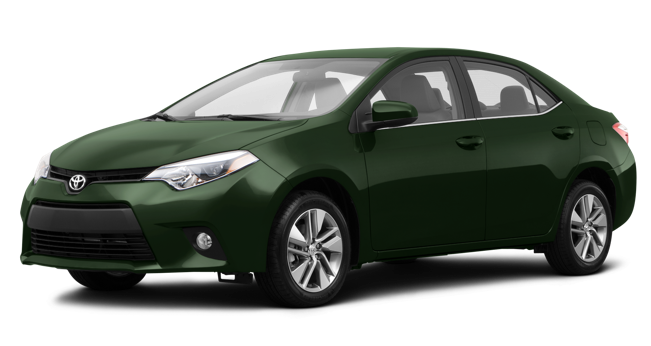 The compact Corolla sedan provides comfortable transportation for up to five passengers. It's in its 11th generation now, and the latest model comes with smoother styling and more legroom for back seat passengers. Fuel economy has always been a Corolla strength, with its peppy four-cylinder engine returning 27 mpg in the city and up to 36 mpg on the highway.
Our Toyota purchaser says the Corolla is a first choice for entry-level Toyota drivers and younger buyers who don't necessarily need all the space of the larger Camry. If you're looking for a used Toyota whose operating costs won't hurt your wallet, a Corolla could serve you well.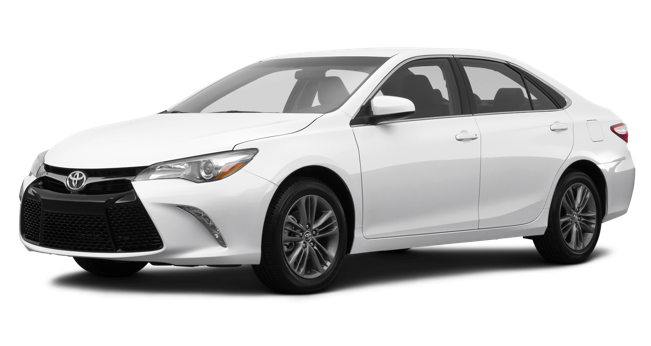 "There's so much variety here that if you take your time, you'll find a Camry that's individualized enough to give you exactly what you're looking for."
- 18-year CarMax Senior Purchaser
Consistently the best-selling sedan in America. A redesigned Camry debuted in 2007; it was revised in 2010 and redesigned again in 2012. The most recent model got a facelift in 2015, and this restyle gave it some of the Avalon's sleek looks.
The base Camry comes with a four-cylinder engine, and higher trim levels get the Avalon's larger 3.5L V6. It seats five adults comfortably, has great outward visibility, and it's quiet and smooth-riding on the road.
There are six different Camry trim levels to choose from, from the base-model LE to the top-end XLE. Trims can be configured with plenty of features, including navigation and heated seats. "There's so much variety here," our purchaser says, "that if you take your time, you'll find a Camry that's individualized enough to give you exactly what you're looking for.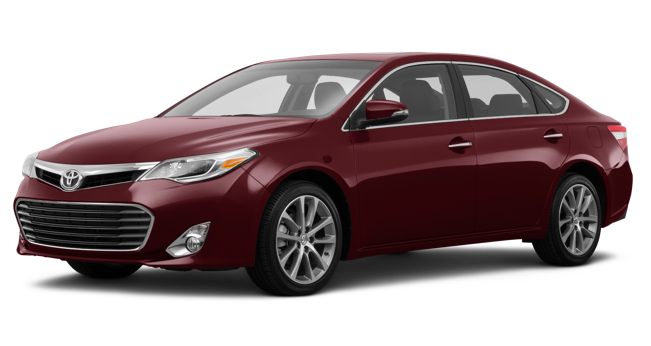 The Avalon carries five adults in comfort and has a large trunk, a powerful yet fuel-efficient engine, and luxurious features. What's not to like about the Avalon? Prior to the 2011 refresh, some found the exterior styling conservative and the ride rather soft, but today it's stylish and enjoyable to drive. It's got reclining rear seats, which let road trip passengers get really comfy! With the V6 engine, you'll see around 21 mpg in the city and up to 31 mpg on the highway (mileage varies slightly depending on model year and equipment).
Toyota SUVs and Crossovers
For all intents and purposes, the crossover is an SUV. It's just an SUV by another name. Both are high-riding vehicles with a tailgate. Both do a great job of efficiently moving families and their cargo. The difference is in the way they're built. In a true SUV, the body is mounted on a frame, which looks like a heavy-duty ladder. This is how pickup trucks are built, and decades ago, cars were also built this way. Modern cars don't have a frame. Instead, the body and undercarriage are one piece. Our purchaser points out that a crossover is an SUV that's built like a car, and this gives it a smoother, more comfortable ride but reduces its towing and off-road capabilities. Unless you need a true SUV, he says, you might be better off with a crossover.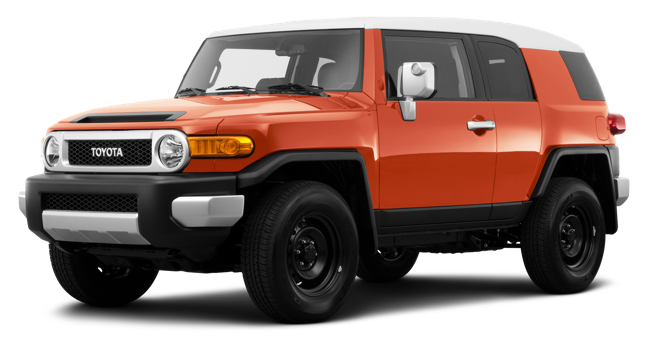 A dozen years ago, retro-styled cars were all the rage. The FJ Cruiser was Toyota's contribution. Clearly referencing the two-door, utilitarian FJ40 of the 1960s and 1970s, this true SUV with idiosyncratic looks was sold between 2007 and 2014. In front, the circular headlights look a little close together, and at the rear there's a tailgate-mounted spare wheel. The rear doors are hinged at the back like those in a pickup truck's extended cab.
Power comes from a big V6 and is pushed to the wheels through either a manual or automatic transmission. Manuals come with full-time four-wheel drive, while automatics are either 2WD or have part-time 4WD. The FJ Cruiser tows up to 5,000 pounds and has plenty of movement in the suspension for traversing rough ground. If you intend to hit the trails, seek out a model that's  equipped with an off-road package.
The FJ Cruiser has been discontinued, and they're a bit costly if you can find one for sale. They've got such a unique look about them that they've spawned a cult following. Look for one that's been well-maintained!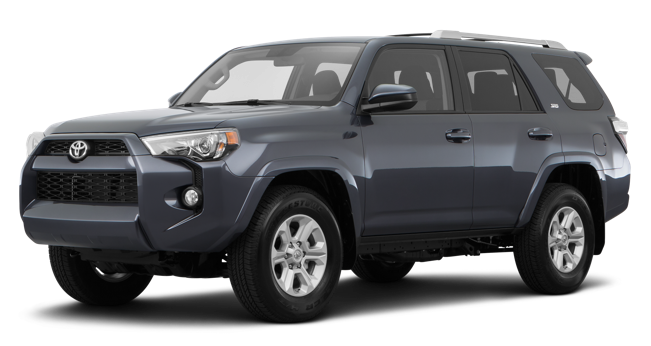 Mechanically similar to the FJ Cruiser, the 4Runner is a conventional, body-on-frame, midsized SUV. It seats five in its attractively designed and reasonably well-equipped interior, and 2004 and newer models have an optional third-row seat that allows for seven passengers. But the 4Runner's chief claim to fame is its off-road ability. Good ground clearance plus 4WD lets it handle rough trails with ease, especially when equipped with the optional Kinematic Dynamic Suspension System (KDSS).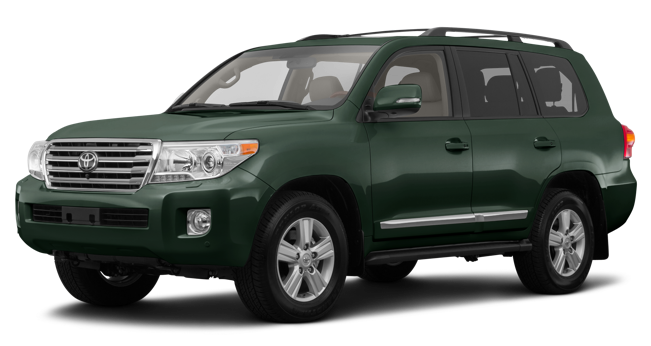 The Land Cruiser seats up to eight people in three rows – the third row is a tad cramped – and provides impressive off- and on-road performance. Under the hood there's a big V8 that puts lots of power to all four wheels. Away from asphalt, The Land Cruiser handles almost any terrain, while on the highway it's quick, quiet, and quite civilized. Inside, especially since its 2013 refresh, it features high-end materials, excellent build quality, and lots of high-end features. This SUV will tow up to 8,500 pounds (when properly equipped) but all this capability comes at the expense of gas mileage: 13 mpg in the city and 18 on the highway.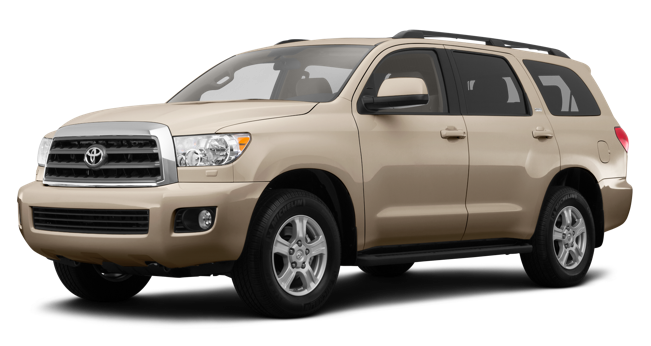 Like the Land Cruiser, the Sequoia is a full-sized SUV that seats seven or eight passengers, depending on how the second row is configured. On paper they look very similar: cavernous interior, powerful V8, off-road capability – so why choose one over the other?
The main differences show up in three places: equipment/trim, off-road abilities, and price. The Land Cruiser can go head-to-head with the Range Rover in terms of luxury, while the Sequoia is a more practical workhorse. On rough trails, the Sequoia is capable when equipped with 4WD, but don't expect it to best the Cruiser. And inevitably, the trade-off is a more affordable price. The Sequoia costs a bit less.
Highlander and Highlander Hybrid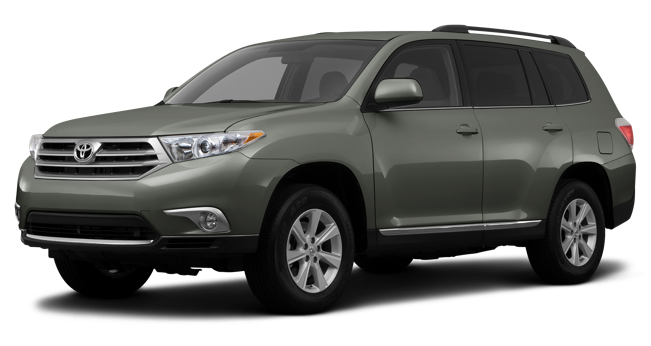 When it debuted in 2001, the Highlander was one of the first midsized crossover SUVs. It quickly won a loyal following. With seating for seven, ample interior space, a powerful 3.5L V6, and comfortable road manners, the Highlander checks all the boxes for many families.
The second-generation Highlander was replaced by a slightly larger, new model in 2014 which retains all of the characteristics that made it such a success. This new model features more aerodynamic styling and higher-quality interior materials. When equipped with the V6 engine (standard on all but base models, which have a four-cylinder engine), the Highlander can tow up to 5,000 pounds. Front-wheel drive drive is standard and AWD is optional.
Also starting in 2014, customers could get a Highlander with standard, third-row seating.
The Highlander has also been available as a hybrid since 2006. It has electric motors in addition to the V6 engine, which boosts power and increases combined gas mileage to 28 mpg. For comparison, a V6 gas-engined, AWD Highlander gets about 20 mpg. The tow rating drops to 3,500 pounds.
RAV4 and RAV4 Hybrid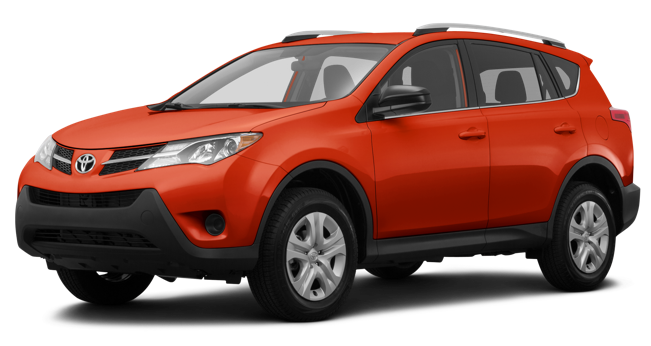 A bit smaller than the Highlander, the RAV4 straddles the compact-to-midsized SUV divide. Technically a crossover, the RAV4 is now in its third decade of production. The current model arrived in 2013 and got a facelift in 2016. This RAV4 seats four comfortably (five in a pinch). It provides the good visibility you'd expect from a high riding position, and it has plenty of interior room. While previous RAV4s have a more practical, utilitarian interior and a side-hinged tailgate, the latest models come with more luxurious interior materials, a conventional, roof-hinged liftgate, and an overall look that takes design cues from the Camry.
A 2.5L four-cylinder engine is the only option available here, and gas mileage numbers are 24 mpg in the city and up to 31 mpg on the highway with front-wheel drive. Four-wheel drive is an option. Later RAV4s offered an optional 3.5L V6 and third-row seating.
Toyota introduced a RAV4 Hybrid for the 2016 model year. This adds two electric motors to the 2.5 liter engine for improved mileage (34/city and 31/highway). The RAV4 Hybrids only come with higher trim levels.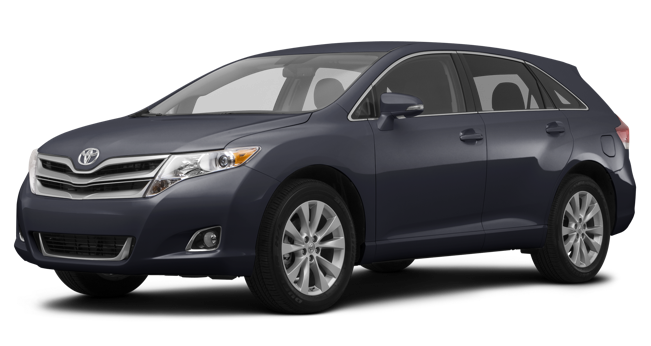 Produced between 2009 and 2015, the Venza is a bit of a mashup. Part crossover SUV and part wagon, it seats five in two rows of seats and has a liftgate for easy access to the cargo area. Power comes from a 2.7L four-cylinder engine; the top-level Limited trim gets Toyota's larger V6 and all-wheel drive is available with both engines. The four-cylinder returns 20 mpg in city driving and 26 mpg on the highway, while the V6 gives you 19/26 mpg.
Reviewers like the Venza's large doors, which make getting in and out easy, and the attractively-styled interior.
Toyota Trucks
While Toyota offers an impressive array of SUVs to choose from, it serves up just two pickups right now: the midsized Tacoma or the full-sized Tundra. Both made our list of the top 15 pickup trucks of 2017.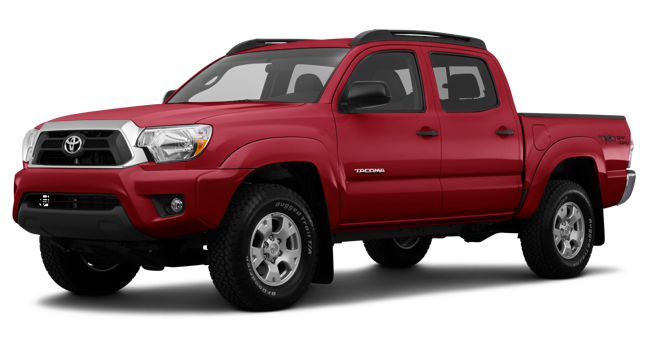 The Tacoma is Toyota's smaller pickup, and it's been in production for more than 20 years. There are plenty of reasons to check out a used Tacoma. Drivers like the choice of cab sizes (Standard, Access, and Double) and bed lengths. They can choose between a 2.7L, four-cylinder engine and the larger, more powerful 4L V6.
The Prerunner might be the most popular Tacoma trim, and that's probably because this package gives you the more aggressive look of a four-wheel drive Tacoma — the lifted suspension and larger tires — with two-wheel-drive running gear. "If you had a Prerunner and a four-wheel drive Tacoma parked next to each other, it'd be really hard to tell the difference," our purchaser says.
Buyers can choose between a manual or automatic transmission and rear-wheel or four-wheel drive, and there's also a popular, heavy-duty TRD off-road package that gives outdoorsy types upgraded suspension and more ground clearance. The Tacoma can haul payloads between 1,175 pounds and 1,500 pounds and, when properly equipped, it has a towing capacity of 6,500 pounds.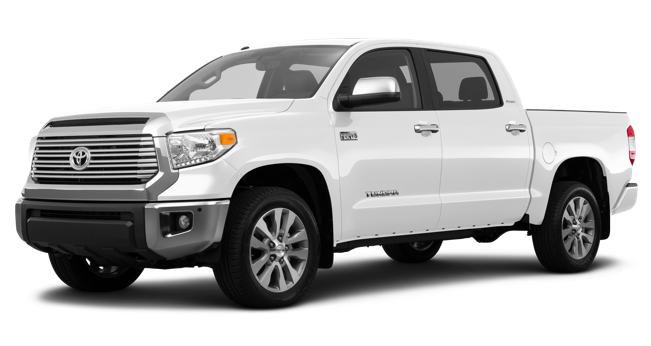 Toyota's big Tundra pickup first became available in 2000, and it's still in production today after several redesigns and cosmetic facelifts. It's still the company's only full-sized pickup truck. The Tundra comes in three different cab sizes and offers three bed lengths, and these options plus plenty of other features make the Tundra a great choice of pickup truck for both work and play.
Until 2014, Tundra buyers had three different engines to choose from — a large V6 or two different V8s (a 4.6L or a big, boat-pulling 5.7L engine). More recent Tundras only come with the V8 options, and are either four-wheel drive or rear-wheel drive. Equipped with the optional tow package, the two-wheel-drive V8 Tundra can pull a boat or trailer weighing up to 10,400 pounds. Payload amounts max out at around 2,000 pounds.
If you're looking to really trick out your Tundra, go for the 1794 Edition, which is the high-end trim package. The 1794 isn't necessarily more heavy-duty, but it is more heavily optioned. (Think Ford's King Ranch, or GMC's Yukon Denali.)
Toyota Minivans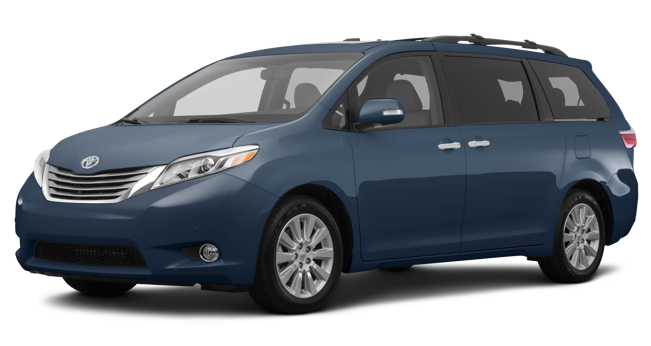 Toyota offers just one minivan: the Sienna. Like competing minivans, the Sienna is a roomy vehicle with sliding-door side access and space for seven or eight passengers. Unlike competing minivans, though, the Sienna is currently the only minivan available with optional all-wheel drive. That makes it an appealing choice for snowbelt families, or anyone in northerly regions who needs to move a lot of stuff.
Under the sloping hood, there's a 3.5L V6 that delivers 17 mpg in the city and 23 in highway driving. A slightly more efficient four-cylinder engine was available with the 2011 redesign but then dropped for the 2013 model year. In 2015, the Sienna got a fresher, more modern look and improvements to the already good ride quality. The Sienna made our list of popular used cars for families on the go. 
Compact and Subcompact Toyotas
Sometimes, all the transportation people need is a little car for running errands in a city. The fact that a tiny car gets great gas mileage is a real plus. For these buyers, Toyota serves up the Yaris, the Yaris iA, and the Matrix. They're practical transportation for the budget-minded buyer.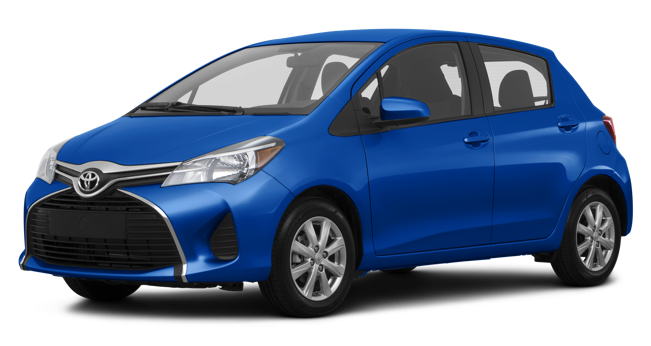 This little hatchback is ideal for city dwellers. It's maneuverable, easy to park, and has room for your groceries. There's a small 1.5L engine under the hood and gas mileage is 29 mpg in the city and 36 mpg on the highway.
Only available since 2016, this sedan takes over from the discontinued Scion iA. Again, it's very small. It's powered by a three-cylinder engine that's rated at 32 mpg in the city and 40 mpg on the highway. If you need something small and economical, it's worth your time to check out the Yaris iA.
Matrix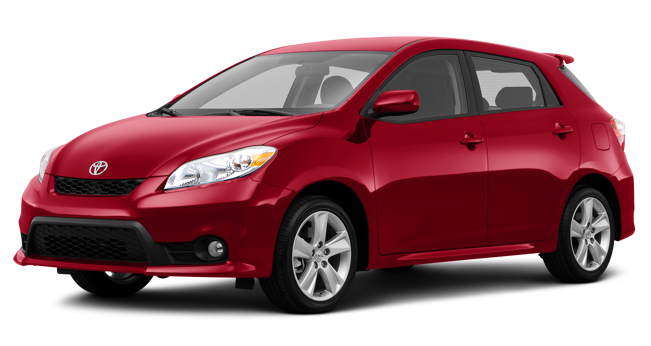 A five-seat hatchback that's mechanically similar to the Corolla, the Matrix was produced from 2007 to 2013. It offers surprisingly roomy interior space and a comfortable ride. The standard engine is a 1.8L four-cylinder that's good for 21 mpg in the city and up to 32 mpg on the highway while S models get a bigger four-cylinder engine that delivers 21/29 mpg.
Toyota Sports Cars
While rumors swirl of resurrected nameplates like Supra and Celica, in recent years Toyota has only had one true sports car, the 86.
Scion FRS/ Toyota 86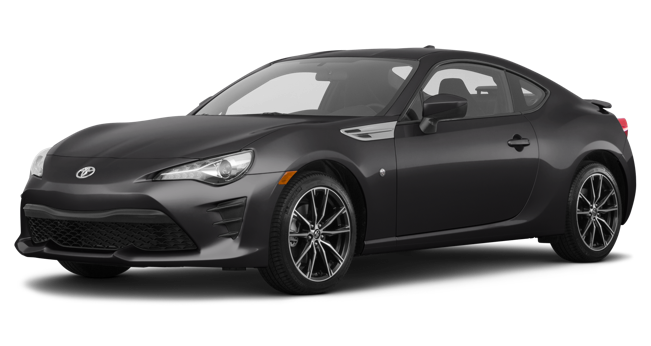 Like the Yaris iA, the 86 is a rebranded Scion — in this case, the Scion FR-S. This rear wheel-drive coupe launched in 2013 and was aimed squarely at the enthusiast driver. A four-cylinder "boxer" style engine delivered a healthy 200 horsepower, but what really sold the FR-S was its tight handling performance on the road. For drivers with sports car tastes and a more limited budget, the Toyota 86 is a powerful contender.
Toyota Hybrids and Electrics
Say "hybrid" and many people think of the Toyota Prius. While the Prius has been the class leader since its launch in 2004, there are other worthy hybrids on the market. In fact, Toyota has hybrid versions of many of its more popular vehicles. There's also a purely electric vehicle – the RAV4 EV.
There's more information about vehicles like these in our hybrid and electric car buying guide.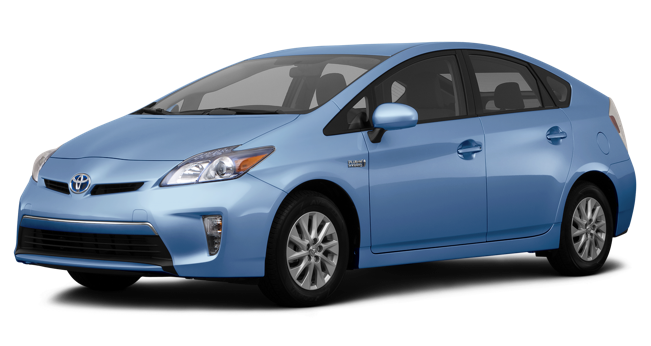 2010 saw the popular hatchback hybrid enter its third generation. Still essentially a four-seater, the Prius is rated at an astonishing 51 mpg in the city and 48 mpg on the highway, thanks to the two electric motors married to a 1.8L gas engine. Outside, the updated styling is a little more streamlined, with a roof that's just slightly lower than that of the earlier model. Out on the road, the Prius is very quiet and provides a comfortable ride.
Smaller than its Prius parent, this city version arrived in 2013 as a hatchback model. All the expected Prius virtues are there – quietness, a comfortable ride, and of course, fuel efficiency –in a package that's very well-suited suited to urban spaces. Mileage is 53 mpg in the city and 46 mpg on the highway.
If the Prius C is a smaller version of the original Prius, the Prius V is an upsized version — and it's a wagon. There's more interior space and increased versatility. Bigger means heavier, and fuel efficiency suffers accordingly, dropping to 44 mpg in the city and 40 mpg on the highway.
Available since 2017, the Prius Prime is a plug-in hybrid. Recharge from a wall outlet and you can drive up to 25 miles on electric power only!
Take Your Pick
Toyota builds just about every type of vehicle to serve the needs of individuals, enthusiasts, working folks, and families. Whether you crave the thrills of a sports car, need the practicality of a minivan, or require the load-carrying abilities of a pickup truck, there's a Toyota out there for you.
Product and company names may be trademarks™ or registered® trademarks of third-party entities. Use of them does not imply any affiliation with or endorsement by these entities.